For Shirts, Hats and other merchandise visit us at:http://sagaciouspastwear.logosoftwear.com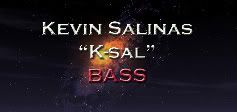 ..
.. "Kev" I've always wanted to play the bass, but did not ever think I would learn to play any kind of music. When I got older I found a guitar in my garage and spent day after day tearing up my fingers until I learned to play some tunes. As soon as I was able to play I went out and got my 1st bass guitar, and haven't put it down since. My biggest musical influences came from Jack Bruce of Cream and many more. "I wish I could play like him" it has been my goal since I began. I like to keep myself surrounded by good people. with the support of my lady, my family, and my band mates, i feel unstoppable. I'm excited about Sagacious Past. Thanks for the opportunity to listen to our noise. Kev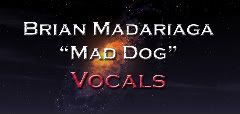 ..
.. I think its over due time to have Metal take its Rightful seat as Boss of music out there today. We will bring you true Metal that rips. We will also keep it live with compilations of many artists. And Again Thank You as the Fans. Bands sometimes forget without the Fans they are nothing.---Brian--- There have been many artists that I We have played with in the past and I want to say thanks to all of you for the experiences. Big Dave (Bubba) Neilio - Lancio. Tiny ass Frank in S.F. "God help the person who messes with B"-Thanks Frank (Brian). Chuck Davis R.I.P. I've lost many friends. You are all in my heart. Mom... you know where you are. I WILL SEE YOU AGAIN. I KNOW THAT. The lyrics and song information will be available at:::::WWW.sagaciouspast.com. Heres to the future of Metal!!!!!!!!!!!!
..
.. Drumming is a passion in my blood. I love nothing more than to sweat Metal at shows. I am incredibly excited to drum and flip stix with Sagacious Past. I am looking forward to kicking your ass with serious beats on the road!!!!!!!!!!!!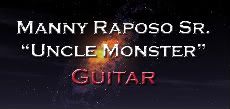 ..
.. I'm a song writer and guitar player. Lead, rhythm, acoustic, electric. I also sing, play bass, and drums. First performed in third grade and its stuck with me ever since... I have much studio experience and have recorded more than 40 songs... Ive been in many bands. Here's a few: Solution, Sub Level 7, Marketta, Asylum, L & M Project, Graveyard Tan, Sleeve, and now thanks to Brian... Sagacious Past. I have played many live shows and can not wait to see you on the road!!!

All songs, lyrics and images are copyrighted: Lyrics and Song Info Available at: Www.SagaciousPast.com

Independant Artists ....

Sagacious Past (Recording!) has 9781 friends.