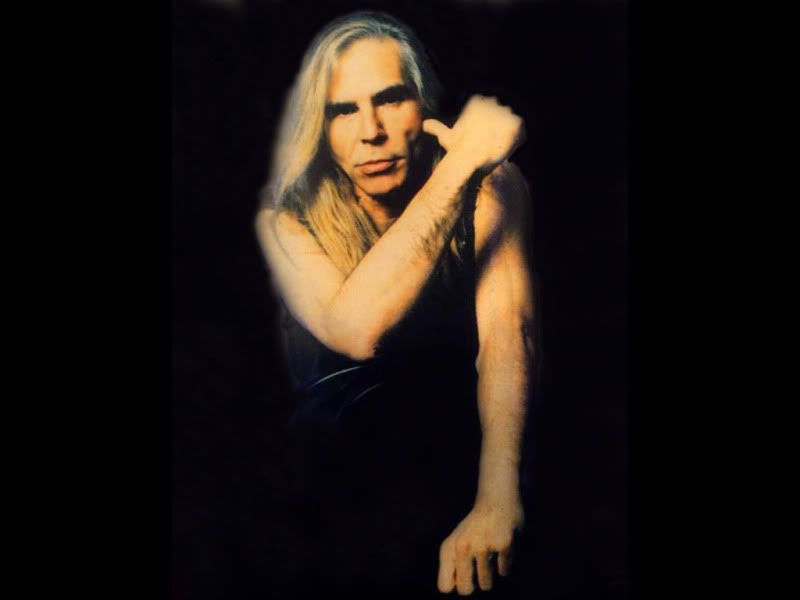 Play

Play Next

Add to queue
Play

Play Next

Add to queue

14,523 plays

Play

Play Next

Add to queue

5,529 plays

Play

Play Next

Add to queue

3,708 plays

Play

Play Next

Add to queue

1,886 plays

Play

Play Next

Add to queue

806 plays
A Spaniard (Madrid, 1953) raised in the warmth of the Caribbean sea, Salvador Dominguez started playing guitar and writing songs at the tender age of 12, copying licks from his favorite bands: Cream, The Jimi Hendrix Experience and The Jeff Beck Group.
After a spell in the U.S.A. , in 1968 moved with his parents back to Spain (his father, a member of the International Brigades during the Spanish Civil War was a political exile), and the young guitarist had to build a reputation on a new and unknown playground: his own country.
At 17 he was working as top session whizz-kid for Alain Milhaud, Spain's best producer to date, and joined Los Canarios, one of the greatest Soul and Rhythm and Blues bands in Europe.
In 1978 signed a record deal with Polygram Records, and published two solo albums that set him up as one of the most popular and respected musicians in the Spanish business.
During the Eighties, after a year playing in the U.K. with several bands linked with the New Wave of British Heavy Metal, returned to Spain and he was able to fulfill his earnest dreams with BANZAI, a hard rock fivesome that sold a lot of records and packed bullrings and sport arenas all over the country. Their popularity spread to the Latin American market, recording two superb albums for WEA at Ibiza's Mediterranean Studios, owned by ex Trapeze and Judas Priest's drummer Dave Holland, who took over production along with Salvador and American engineer Brad Davis.
After that he strived for international recognition and formed TARZEN with Danny Peyronel (keyboards, ex Ufo), Ralph Hood (bass, ex Grand Prix, Ozzy Osbourne's Band), and drummer Michel Peyronel (ex -Riff).
Signed by Phil Carson (Atlantic's head in the U.K.), the band was established in London and recorded their first album, released in 22 countries, at Jimmy Page's Sol Studios in Cookham , with producer-engineer Stuart Epps.
Soon they headed to the USA, where they headlined their own tour and supported other acts, like Twisted Sister, in big capacity arenas. In Los Angeles they met producer Spencer Proffer, who mixed TARZEN's second album, before the band embarked on a South American tour with New Jersey's superstars Bon Jovi. In 1991 internal frictions led to the outfit's break up.
Salva returned to Spain to reconsider his solo career, and recorded a third album under his name (Solo en la Arena), a measure of his abilities and standing in Spain, where he's been voted best guitarist in the Rock polls for the last 15 years.
Since then Salvador has published several instructional books and videos, selling more than 100.000 copies in Spain and Latin America, and nowadays he is regarded as a charismatic legend sharing the stage with high rollers like Manowar, Joe Satriani, or Jethro Tull, among others.
1998 was a great year for him, recording his fourth solo album Psicopatas Urbanos, produced and engineered by Englishman Barry Sage, who has worked with The Rolling Stones, Prince, Def Leppard...
In 1999, published a new guitar method Psicopatas del Mastil, another success in his long run career, followed by "Leyendas de la Guitarra de Blues" (Carisch, 2001), a book & cd with all the info about "the music of the devil", his creators, their guitars, the uncommon techniques they used, and how, most of them, were ripped off by their record companies.
After that, he embarked on a really ambitious project, writing two books, Bienvenido Mr. Rock (SGAE, 2002) and Los Hijos del Rock (SGAE, 2004), that comprises the whole story of all rock & pop bands that appeared in Spain and Latin America since 1957 until 1990.
In 2005, Salvador presents NEW FLOWER POWER, a surprising album, where he successfully mixes his Spanish and Latin American influences with the supercharged Rock guitar tradition and the abstract electronic tendencies of the new millennium.
Choc-full of gorgeous self-penned songs, like Bon Jour !!! - featuring the sampled voice of French philosopher Jean-Paul Sartre crying out for peace -, Latino Motherfucker - the story of a Latin punk kid surviving in the NYC urban jungle- , Blow - with some groundbreaking Spanish guitar - , J.F.K. - a homage to one of the biggest defenders of the Civil Rights - or the anti-war epic New Flower Power - that delivers the sadly famous sixties slogan Hey, Hey, L.B.J. how many kids you killed today and translate that embarrassing question to Mr. George W. Bush -, NEW FLOWER POWER encapsulates all the madness and tripped out beauty of the likes of the old sixties bands, tinged with the loose grooves, loops, sequencers and sampled tones that distinguishes our convulsive times.
As its title points out, NEW FLOWER POWER is a chant for Peace in the world, and is dedicated to organizations like Human Rights Watch, Amnesty International, Global Exchange and other great purveyors of the Civil Rights.
Discography:
SALVADOR: Banana (Polygram 2385151, 1978)
SALVADOR: Recien Pinchado (Polygram 2385164, 1980)
BANZAI: Banzai (Hispavox 1900-40,1983)
BANZAI: Duro y Potente (WEA 240397, 1984)
BANZAI: Alive'n'Screamin (Claxon CX-1001, 1988)
TARZEN: Tarzen (Atlantic 90277, 1985)
TARZEN: Madrid (Twins 4t01512, 1989)
SALVADOR: Sangre en la Arena (Area Creativa 513704, 1992)
SALVADOR: Psicopatas Urbanos (Enfasis Records 3007, 1998)
SALVADOR: New Flower Power (Factoria Autor, 2005)
Books:
Psicopatas del Mastil (Carisch, 1998)
Leyendas de la Guitarra de Blues (Carisch, 2001) *Includes the CD Racketeer Blues.
Bienvenido Mr. Rock (SGAE, 2002)
Los Hijos del Rock (SGAE, 2004)
Psicopatas del Mastil Vol. II ¡A toda máquina! (Carish, 2006)
"Salva plays with an old battered Stratocaster, 50 watts Marshall vintage amps and borrowed flamenco guitars."
Salvador Dominguez has 5871 friends.