I'm not quite sure what to make of this one.
Hundreds dead by their own hands at the suggestion of an apocalyptic madman?
There's a deranged sort of comedy at work in this situation. "Jonestown" and "drink the Kool-Aid" have an almost mocking effect in their current usage.
Anyways, offered with much confusion and morbid fascination: is the Hollywood version of Jonestown.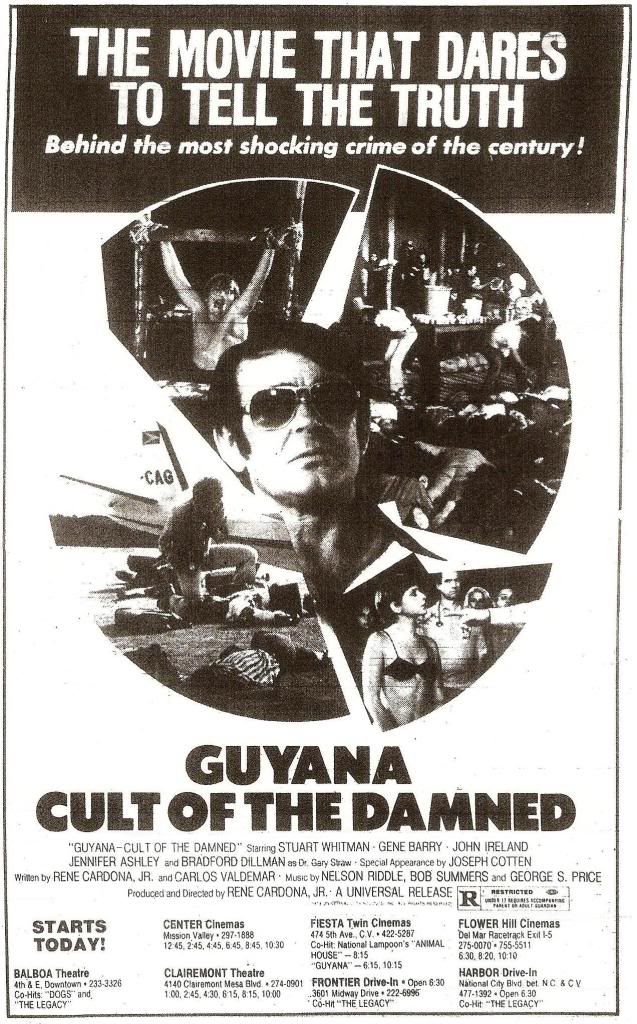 San Diego tribunw C-11. 25 January 1980.