Sacred Sites protection And News hasn't earned any badges yet... have you?
Play

Play Next

Add to queue
About me:
Permission Given To Repost Any Issue On Here Several people have asked about reposting our issues. Thanks for asking. And please do spread the word. Thanks, Dave
Note: Save The Sacred Sites Alliance does not share the views of everyone who posts on here. We allow items that are not posted in the general news to give a free voice to Indigenous People who have no voice in the corporate run media.
WARNING WE DO NOT TOLERATE RACIST COMMENTS ON THIS WEBSITE. FRIENDS WHO DO THIS WILL BE DELETED FROM OUR FRIENDS.
IF YOU CAME TO JOIN US IN OUR STRUGGLE, ALL ARE WELCOME. IF YOU CAME TO RULE US OR TAKE OVER OR TELL US WHAT TO DO, GO BACK TO WHERE YOUR ANCESTORS CAME FROM.
Rules For This Website This bulletin is not aimed at anyone. It is just time we set the rules. 1) No curse words. People can express themselves without being offensive. We have tried to talk to some of these folks about this and verbal battles go into the toilet quickly without any positive results. 2) We will not repost any conspiracy stuff that we do not fully know about or comprehend ourselves. There are too many right and left wingnuts out there spouting false and damaging things like the birthers or other conspiracies that have forged documentation and unfounded violent tedencies. We want no part of this. 3) Respect for people who we repost their stuff on here, especially elders, is not asked for. It is demanded. If you are rude, we don't want you. 4) Disrespectful responses to posts on here will be deleted. We are not CNN nor any other big money organization. We receive money from no one. So freedom of speech to us does not include- insults, character judgments of people posts on here, cursing, etc... 5) Read the posts totally before responding. This is not just for us, but for you. People look really stupid when they respond to something they haven't totally read. And they get all upset for nothing. If you can't read and understand something totally, skip it or ask a question by the Myspace email. Don't make yourself look stupid. I try to delete folk's posts when they are saying something totally non related to the subject or they are making judgments about things when their facts are skewed. THINK BEFORE YOU TYPE AND POST. We just hate to see our friends look stupid. This is for your benefit. 6) If you come here all puffed up and thinking that you know it all, expect your ego balloon to have a pin stuck in it. We don't like know it alls who really show they have no idea what they are talking about with some of their comments. 7) Don't attack us for telling you that you are wrong when you say something that we know is wrong. It won't be good for you. 8) If we warn you about something and/ or any of the preceeding or other annoyances become too way out there, and you persist or come back at us with an attitude, expect to be deleted as a friend. We are not here to coddle egos. 9) Don't come here telling us what we need to focus on or how we need to do things. Suggestions are always welcome. But demands are not. And if we don't want to follow your suggestion and you come back at us with venom and stupidity, it will be "See ya. Wouldn't wanna be ya." You will be deleted and blocked form this website. Our major focus is indeed on sacred site protection. But we also believe in networking somewhat. But we try not to be too extreme on that either. 10) If we miss something that you want us to repost. Don't get all offended and call us names. Just remind us. We are old folks. And even if we weren't old folks people miss things. Lastly, this list will probably be added to. And I will update it as we find new and more wierd actions. We are not from the computer generation so be patient with us. I, Dave, am the one who figured this computer stuff out. But I'm not like some of you young folks who can make these computer things just about talk. So, be patient with us. Don't get nasty. It's just about being respectful and mannerly towards others. It's an Indigenous thing. If you know what I mean. People who talk rude to elders on the REZs leave quickly with escorts on either arm "helping" them leave. If they are too rude, well accidents happen....... But it's not like that on here though. Just use common sense about how you would like to be treated. And I'm not talking about how you would like to be treated if you have low self esteem. Just keep the word R-E-S-P-E-C-T in the back of your mind when you come here or approach us. And also, read the from page of this website where it says>>>>> IF YOU CAME TO JOIN US IN OUR STRUGGLE, ALL ARE WELCOME. IF YOU CAME TO RULE US OR TAKE OVER OR TELL US WHAT TO DO, GO BACK TO WHERE YOUR ANCESTORS CAME FROM. I guess if your Native and rude, you got no place to go back to. But the elders will hear about it and have a "private meeting" with you. To put it simply, SHOW RESPECT OR YOUR GONE. (Deleted and blocked). S'gi, Dave
What Save The Sacred Sites Alliance is here and not here for Yesterday a woman thought she could tell Save The Sacred Sites Alliance how to run their website. She is a white woman married to a Native guy. Nothing wrong with being white. Nothing wrong with marrying a Native guy. But some automatically think that because they marry a Native person that this legitimizes anything they want to say or do. (I'll not go into the new age junk on her website that uses Native Spirituality mixed with some kinda weird stuff. We've been all over that topic before. But if she or anyone wants to attack us, they better have their own doorstep as clean as a whistle.) This is not the case. The lady, instead of asking us what we are about, came at us in attack mode trying to say that we have no sacred sites that we defend. Putting aside the Iotla Site and the Kituah Site in North Carolina that the founder has been working behind the scenes to help with, we are constantly reposting all the sites that folks are involved with and need help. What we do not do is get involved when other folks are already on the job and get in the way or mess up their work. And we also contact the Elders or leaders in every area to find out what their feelings are. If they say to back off, we do what ever they ask. That is called manners. And it is part of the culture of Indigenous People. As far as the multitude of other stuff that we post on our website, I talked it over with the founder (Sharon) and we post stuff that we feel is important for Indigenous People to know in making decisions. But then again it is our perspective. And we are just like you, human. So that is up to you to decide what to take to heart. The other day I posted something from the Democrats and even though it had a donation thing on it, we thought that the message about too much hate being slung around was important. We did not want to promote anyone giving to anybody that they don't want to give to. And man then called me a traitor to Indigenous People. Ha! We have posted stuff on website from conservatives. Funny I didn't hear any traitor remarks then. Hmmm. What it all boils down to is this. Sharon is the founder. And we have Indigenous People on our board (we have had white and African American people also). The board members can suggest a course of action. But the founder makes the decisions. And so far I am given freedom in what I post. If I have ANY questions I ask her. If she has ANY questions, she will call a federally recognized leader or elder and ask what to do. Other than that, we will listen to your opinions submitted respectfully. But we make the final decisions on this website, not others who think they know best. And when people come at us disrespectfully, we delete and block them. Simple as that. It's not about squelching opposing views. We repost respectful opposing views. But we also suspect that this sudden rash of disrespectfulness is coming from some of these new conservatives and liberals who are not like the ones we encountered before in the past. We especially find the proponents of certain elements of this "Tea Party" movement who think they can bully, harass and threaten their way into getting what they want or running anyone who disagrees with them out of business, very offensive. Many of these people consider themselves to be patriotic (whatever that is). But the sign over the supreme court that says equal justice under the law does not seem to matter to these so called patriots. I have been told by one of them that the majority of Americans did not deserve freedom. Who made them God? They say that they follow God. But they carry weapons to enforce their will. Yet the Christian Bible says "the weapons of our warfare are not carnal (physical) but mighty...." How much more carnal or physical can you get than a gun or automatic weapon. From what we have seen they really have nothing to do with the God they profess. But hey if you have a website, run it anyway you want. We are not going to tell you how, unless you lie about, misrepresent yourself or the culture or steal from the culture. Then others in legal position to do so will address that with our blessing and support. So, the final comment on this is what we always have said. if you came to support and help us and join us in our struggle, welcome to all peoples and nations. if you came to control us, bully us, or get us to change to your view of how we should be, see ya. Wouldn't wanna be ya.
THE WHITE HOUSE NATIONAL NATIVE AMERICAN HERITAGE MONTH, 2009 BY THE PRESIDENT OF THE UNITED STATES OF AMERICA A PROCLAMATION The indigenous peoples of North America -- the First Americans -- have woven rich and diverse threads into the tapestry of our Nation's heritage. Throughout their long history on this great land, they have faced moments of profound triumph and tragedy alike. During National Native American Heritage Month, we recognize their many accomplishments, contributions, and sacrifices, and we pay tribute to their participation in all aspects of American society. This month, we celebrate the ancestry and time-honored traditions of American Indians and Alaska Natives in North America. They have guided our land stewardship policies, added immeasurably to our cultural heritage, and demonstrated courage in the face of adversity. From the American Revolution to combat missions in Iraq and Afghanistan, they have fought valiantly in defense of our Nation as dedicated servicemen and women. Their native languages have also played a pivotal role on the battlefield. During World Wars I and II, Native American code talkers developed unbreakable codes to communicate military messages that saved countless lives. Native Americans have distinguished themselves as inventors, entrepreneurs, spiritual leaders, and scholars. Our debt to our First Americans is immense, as is our responsibility to ensure their fair, equal treatment and honor the commitments we made to their forbears. The Native American community today faces huge challenges that have been ignored by our Government for too long. To help address this disparity, the American Recovery and Reinvestment Act allocates more than $3 billion to help these communities deal with their most pressing needs. In the Fiscal Year 2010 budget, my Administration has proposed over $17 billion for programs carried out by the Bureau of Indian Affairs, Indian Health Service, and other Federal agencies that have a critical role to play in improving the lives of Native Americans. These programs will increase educational opportunities, address the scourge of alcohol abuse and domestic violence, promote economic development, and provide access to comprehensive, accessible, and affordable health care. While funding increases do not make up for past deficiencies, they do reflect our determination to honor tribal sovereignty and ensure continued progress on reservations across America. As we seek to build on and strengthen our nation-to-nation relationship, my Administration is committed to ensuring tribal communities have a meaningful voice in our national policy debates as we confront the challenges facing all Americans. We will continue this constructive dialogue at the White House Tribal Nations Conference held in Washington, D.C., this month. Native American voices have echoed through the mountains, valleys, and plains of our country for thousands of years, and it is now our time to listen. NOW, THEREFORE, I, BARACK OBAMA, President of the United States of America, by virtue of the authority vested in me by the Constitution and the laws of the United States, do hereby proclaim November 2009 as National Native American Heritage Month. I call upon all Americans to commemorate this month with appropriate programs and activities, and to celebrate November 27, 2009, as Native American Heritage Day. IN WITNESS WHEREOF, I have hereunto set my hand this thirtieth day of October, in the year of our Lord two thousand nine, and of the Independence of the United States of America the two hundred and thirty-fourth. BARACK OBAMA
Save The Sacred Sites Alliance is also posted on Blogger at> http://gaduginews.blogspot.com/ If anything ever happens to this website, look there for us. S'gi, STSSA Website Team
Life is valuable only if we live it with courage, honor and Spirit.
Some have asked where and how they can help our cause for Sacred Sites and burails.
And this is not a solicitation. This is and answer to a question. :-) Ok?
First, If anyone can help get one of those electric cars with solar panels on them, it would make it easier to get to an from the sites without paying these very steep gas prices that fluctuate so fequently. This is one of those things that helps so we don't charge people when we go their sites to help.
Second, donations can be sent to P.O. Box 324, Townsend, Ga. 31331 Don't matter how little it is. It all helps. This also is one of those things that helps so we don't charge people when we go their sites to help. We are not 501c3. It makes people so they can't stand up for things with all their dumb 501c3 rules.
Third stand with us in letter writing campaigns for places like the Iotla site. Numbers do make a difference.
Four, and this is probably the most important, pray for us for protection and strength.
Five- Get involved, become a member. One year membership is only & $30.
If you want a tshirt, coffee cup, tote bag, baseball cap, etc... with our logo, we will have it made and send it for what the printer charges us. STSSA website guy AKA Dave
Chief Hicks Given 1st Annual Save The Sacred Sites Award At the Cherokee Day of Caring in Cherokee, N.C. at the dinner given that evening, Chief Michelle Hicks of the Eastern Band of Cherokee was given the 1st annual Save The Sacred Sites Alliance Award for leadership and strong and vocal support for the protection of the Iotla Site (with burials) near Franklin, N.C. Chief Hicks had been working all day long helping elders and was leaving to work some more on a garden for an elder when Sharon, the founder caught him on the run, and gave him the award. Save The sacred Sites Alliance thanks Chief Hicks, not only for the ancestors that are buried there, but also for fighting to keep this important part of Cherokee history from being destroyed. Dave for STSSA and our members, staff and board
POWERFUL EVENT
Here are the Pictures of the Town Hall meeting with Reverend Dr. Joseph Lowery, the great Civil Rights leader, RC Mowatt, Commanche from Oklahoma, long time American Indian Movement elder (He was at tha Alcatraz take over) and leader of the world famous Plainsmen, dance and drum group, to discuss Native Burial and Sacred site destruction and the destructruction of the historic African American Community of Old River Road/ New River Road/ Mentionville neighborhood and burials. We have other pics that I will post later. Despite all the trouble aimed at us, the event was a resounding success. Noticably absent was the big money developer controlled media. But we had some there. And now AIM and the Civil Rights Movement are involved in McIntosh County. I will let the pictures speak for themselves. IT ALL BEGAN WITH THE DRUM, THE HEARTBEAT, AS IT SHOULD HAVE. RC IS THE HEAD DRUMMER AND KEEPER OF THE DRUM.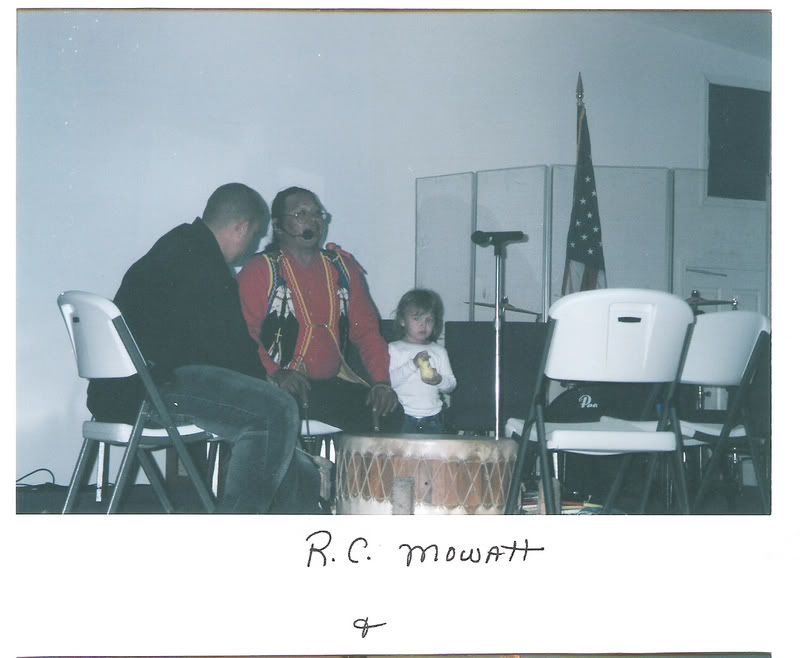 NEXT THE DANCERS ASSEMLBED.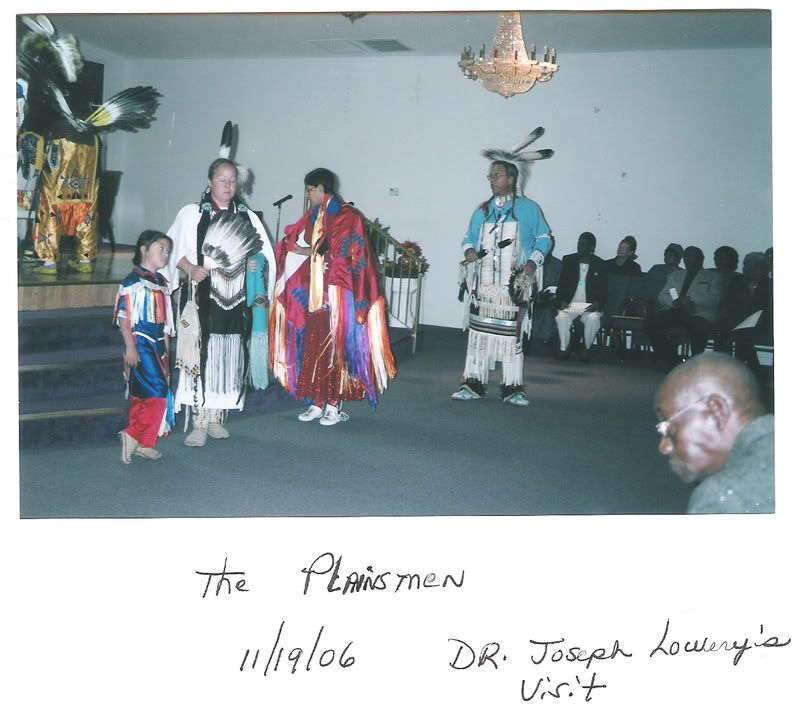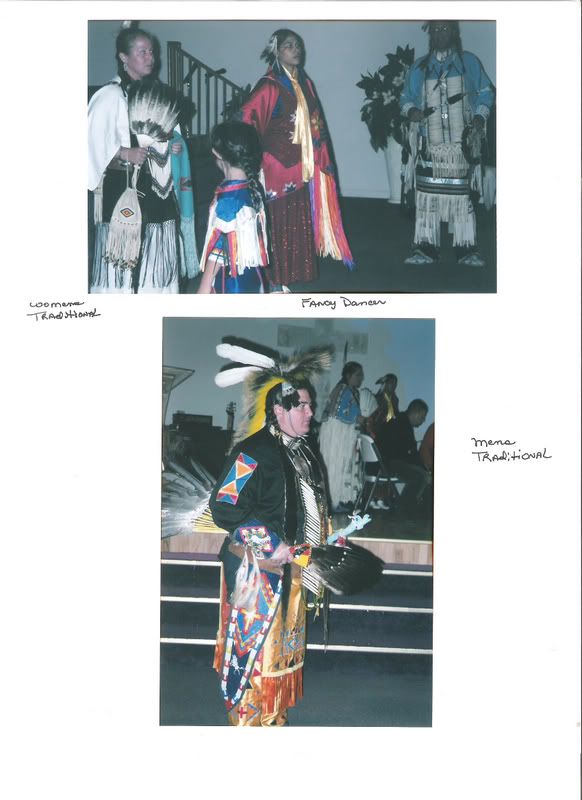 GRASS DANCER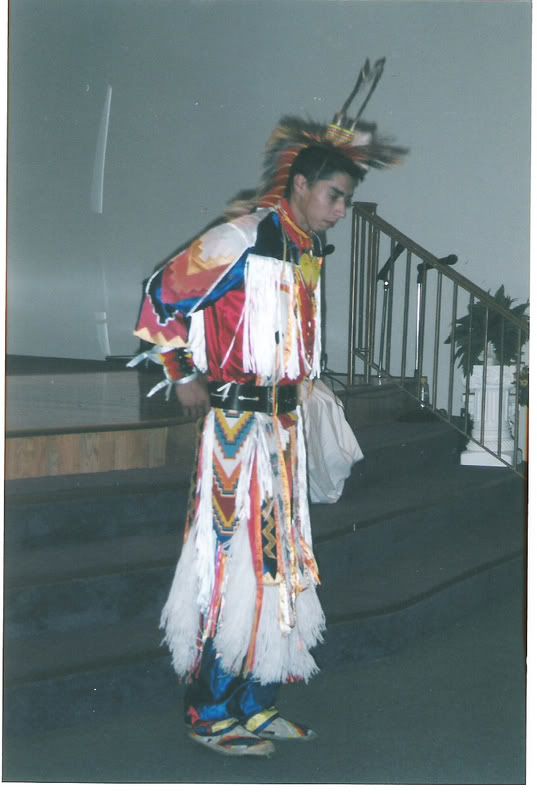 MEN'S TRADITIONAL DANCERS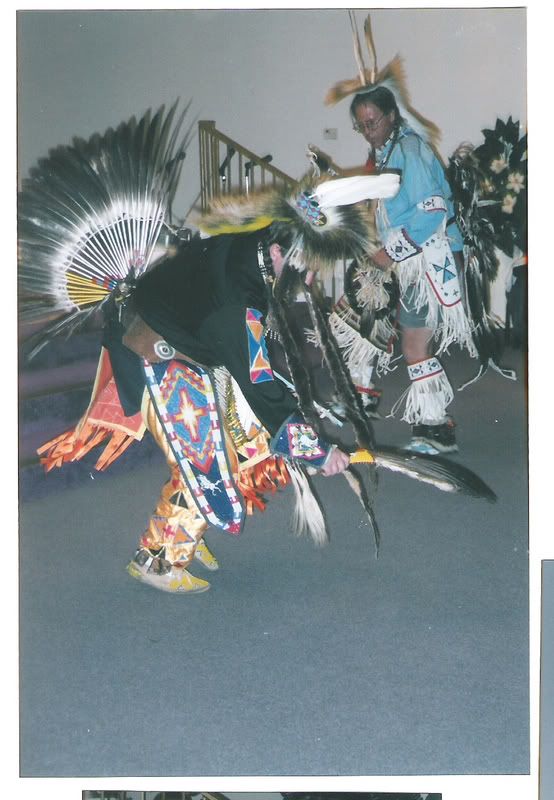 HOOP DANCER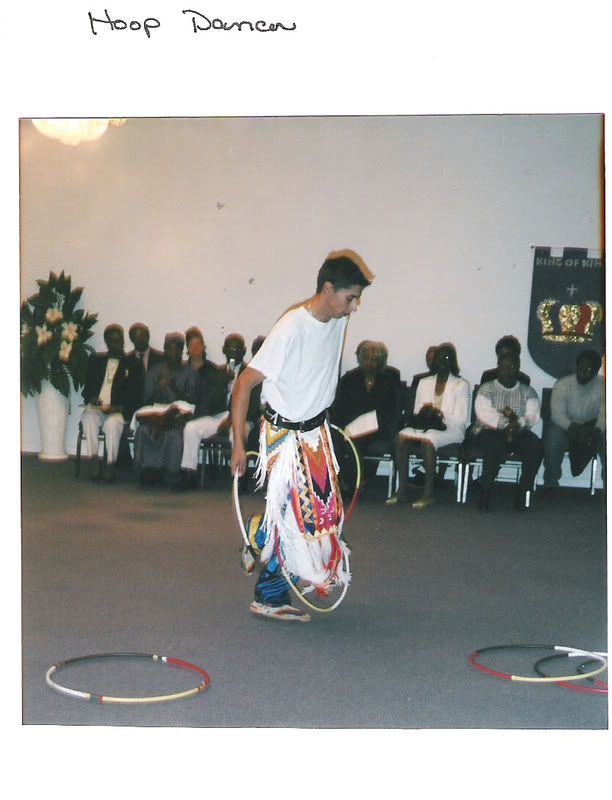 WOMEN'S FANCY DANCER
WOMEN'S TRADITIONAL BUCKSKINS
RC'S LITTLE BOY GIVES HIS BEST EAGLE DANCE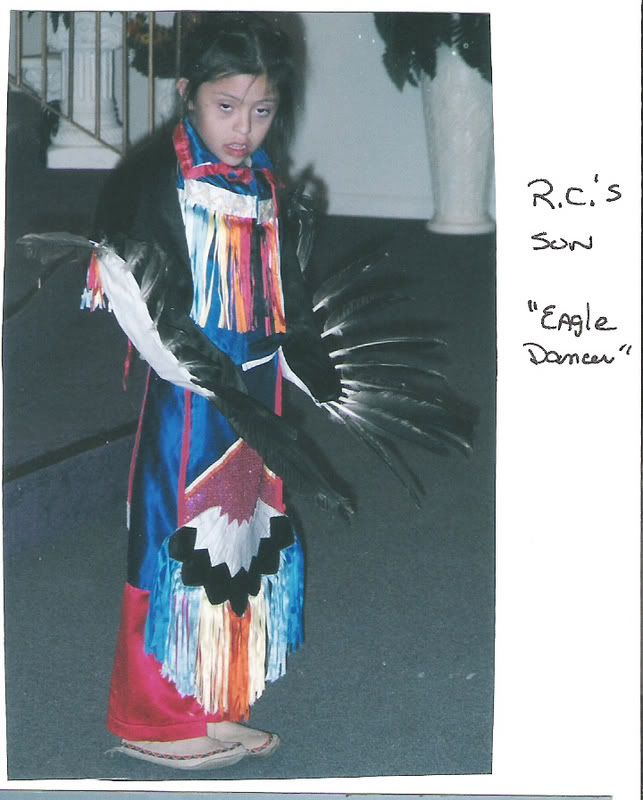 NEXT IS THE TRADITIONAL GEECHEE GULLAH DANCERS, THE DARIEN SHOUTERS
NEXT OUR OFFICATOR, MS. JONNIE SHARPE, OF OLD/ NEW RIVER ROAD/ METIONVILLE PRESERVATION COALITION GIVES BACKGROUND AND HISTORY OF MENTIONVILLE. THE OLD RIVER ROAD/ NEW RIVER ROAD/ MENTIONVILLE PRESERVATION COALITION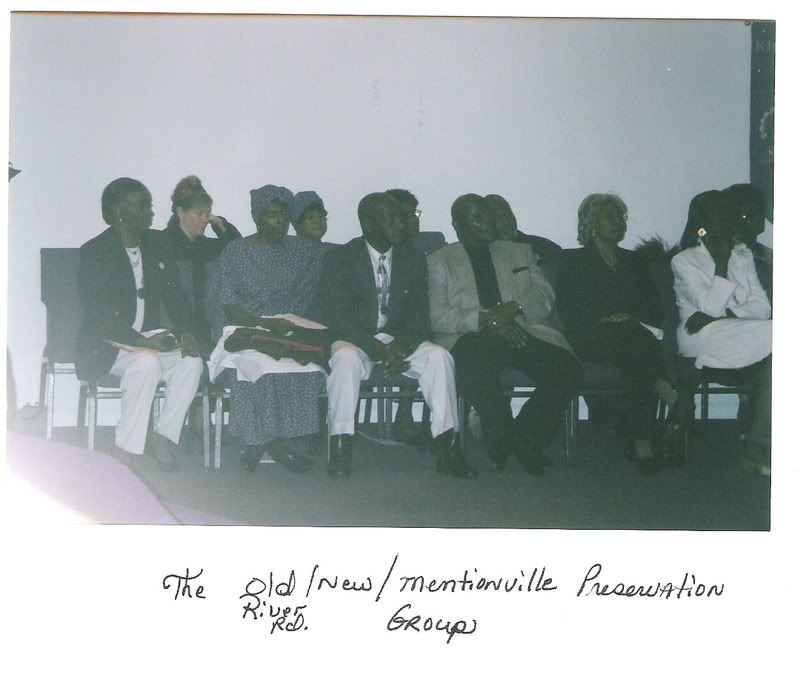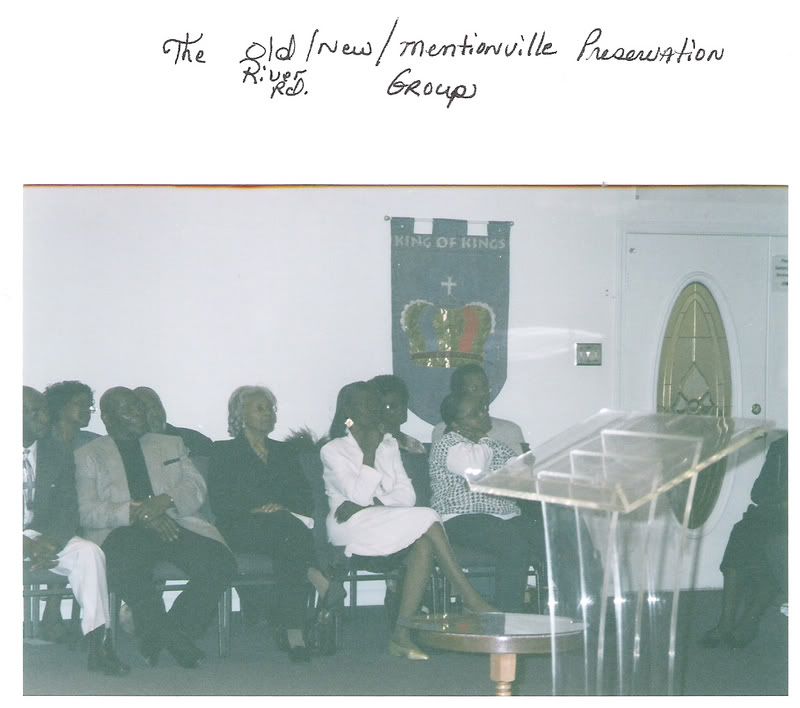 THE DAVID AND SHARON TELL OF THE ILLEGAL DESECRATION OF BURIALS IN THIS AREA. THE LAWS AND THE CORRUPTION THE GOES FROM A CITY LEVEL TO A COUNTY LEVEL AND STATE LEVEL, EVEN THE FEDERAL LEVEL HAS CORRUPTION IN THIS STATE. THE GOVERNMENT INSTITUTIONS REFUSE TO GIVE US LEGAL DOCUMENTS UNDER THE FREEDOM OF INFORMATION ACT. THEN STATE REPRESENTATIVE AL WILLIAMS INTRODUCES DR. LOWERY.
THEN A POWERFUL SPEECH IS GIVEN BY DR. JOSEPH LOWERY. HE SAYS THAT, "WE ARE NOT HERE TO RAISE hELL IN THIS COUNTY. NO, WE ARE HERE TO RAISE HEAVEN." "THIS IS NOT A RACE THING (EVEN THOUGH SOME ARE USING RACE TO PERSECUTE FOLKS), BECAUSE WE ARE IN THIS ALL TOGETHER." AND SO MUCH MORE. YOU HAD TO BE THERE.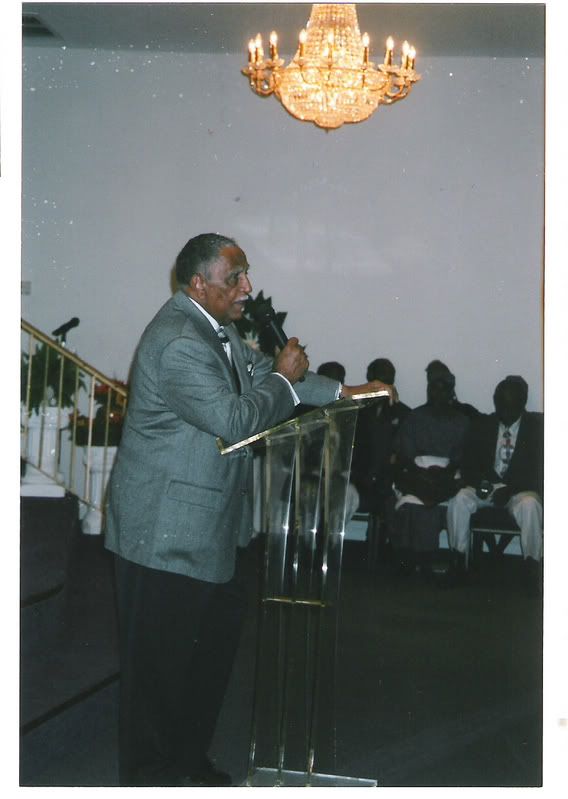 THEN THE AUDIENCE SPEAKS. A LAWYER STEPS UP AND OFFERS TO HELP.
TOPICS OF THE AUDIENCE: UNSAFE EVACUATION CONDITIONS BECAUSE THE EMS DIRECTOR SAYS THAT IN AN EMERGENCY SHE WILL NOT SAVE THE ELDERLY POOR OF MCINTOSH COUNTY ESPECIALLY THE AFRICAN AMERICANS. BIASED PRESS.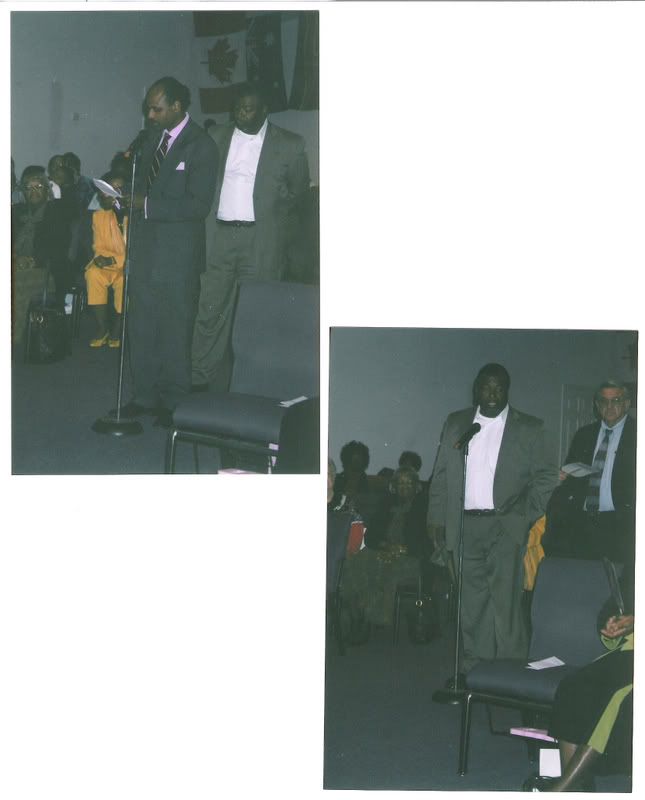 FINALLY COUNTY COMMISSIONER BOYD GUALT STEPS UP AND GIVES A POWERFUL SPEECH ON EMPOWERMENT THROUGH GETTING EVERYONE OUT TO THE POLLS.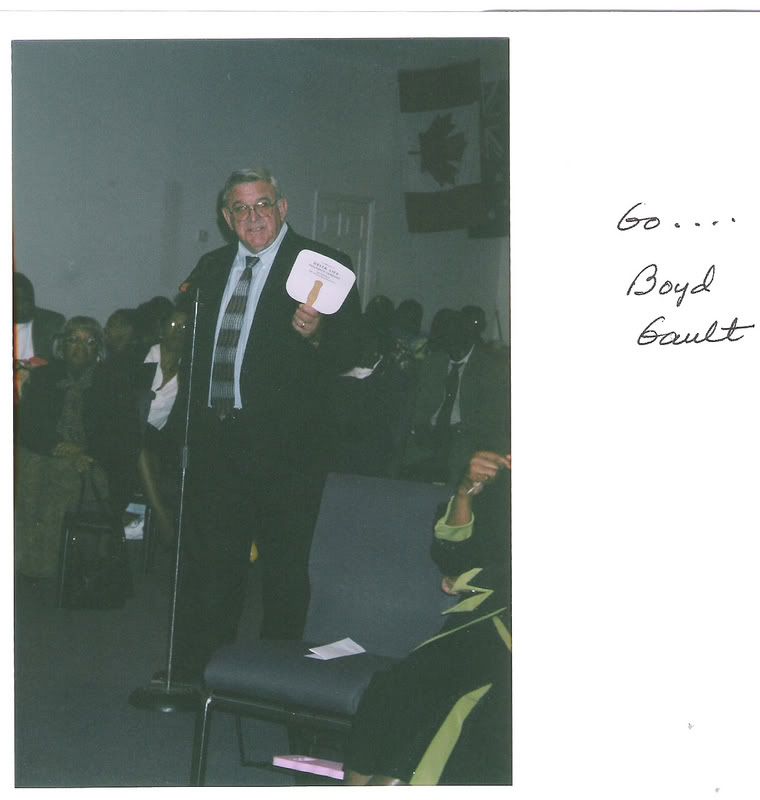 WHAT A DAY!!! THIS IS WHAT CREATOR GOD CAN DO. POOR PEOPLE FROM SOUTHEAST GEORGIA CAN NOT BRING INTERNATIONAL FIGURES TO LITTLE DARIEN, GA. BUT CREATOR GOD CAN. WADO (THANK YOU) ALL FOR YOUR PRAYERS. PLEASE KEEP THEM UP. MORE PICS SOON. DODADOGOHVI (LATER FOLKS), DAVID
Some interesting cemeteries in McIntosh County, Georgia.
People's names are listed by surnames. When reading this section, there maybe errors, incorrect spellings, .....etc..... We are not liable for the information in this book. It was compiled by a handful of local citizens.doing the best that they could, trying to save fast disappearing burial sites. There is a book available that has the following information in whole in a book called "Cemeteries of McIntosh County, Georgia.
" (1) Ceylon: Sign that is dated 1820 noting the Cemetery.
Abbreviated history: James Nephew who served as an officer in the Liberty County Regiment during the Revolutionary War, was granted Bounty Land for his service. Land handed down through generations. The older part is in the Northern portion where there are many unmarked and unidentified graves.
Section A: Many unknown, Cooper, Sheffield, Young, Gibbs
Section B: Many unidentified, This section held many numerous 1800s grave wares. Bailey, Rogers, Carter, Gibbs
Section C: Probably predates 1900. Many unmarked graves. Brush too thick to investigate.
Section D: Mansson, Bailey, Mungin, Unmarked graves.
Section E: Butler, Harris, Blige, Wilson, Unmarked graves.
Dunwoody: Short history.
Like Ceylon, Dunwoody also began as a plantation graveyard for slaves on top of Indigenous persons, buried much earlier. The land was a Crown Grant to Sir Patrick Houstoun in 1757. Handed down through the generations.
Section A: West, additional 175 unmarked graves. Butler, Singleton, Waldberg,
Section B: First four unmarked graves are from Union Camp Paper Company plats. 27 unmarked bundled Indian burials. Wilson, Frazier, Butler, Shaw, LeCount, Howard, many more unmarked and unidentified graves.
Cemetery status: Destroyed.
Kell's Grove Cemetery
Short History: John Kell (1784- 1827) The Cemetery began as a slave cemetery and some think that slaves from Black Island were also buried here. Contained many unmarked graves. Because of thick undergrowth a complete record of the unmarked graves was unable to be done. Some names obtained are as follows: Smith, Miller, Pelote, Bryant, Gould, Hawkins, Underwood.
Cemetery Status: Destroyed and now a subdivision.
Save The Sacred Sites is no longer involved with Ceylon Cemetery.
ANOTHER GREAT MAN DIES Floyd Red Crow Westerman passes away Native Times 12/13/2007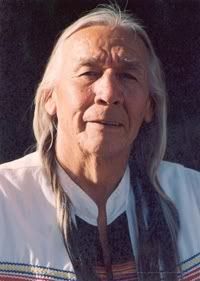 Floyd Red Crow Westerman (1936 - 2007) Floyd Red Crow Westerman, Sisseton-Wapheton Dakota musician, actor, and activist, passed away at 5:00 a.m. PST, at Cedars Sinai Hospital in Los Angeles after an extended illness. He was 71. Westerman, who began his career as a country singer, appeared in over 50 films and televison productions, including Dances with Wolves, Hidalgo, The Doors, and Poltergeist, and Northern Exposure. He appeared in 12 episodes of the 1990s TV series, Walker, Texas Ranger, as Uncle Ray Firewalker. As a young man, he was educated at the Wapheton and Flandreau Boarding Schools, where he became a close companion and life-long friend of Dennis Banks. He left his home on the Lake Traverse reservation in South Dakota, with a suitcase and an old guitar in hand. He rambled across the country playing country music and original tunes in bars and clubs, living for some time in Denver. In 1969, his first album Custer Died for Your Sins became the background theme of the emerging Red Power Movement. As a member of American Indian Movement, and a spokesman for the International Indian Treaty Council, Westerman traveled the world extensively working for the betterment of native people. His vision of improved social conditions for indigenous people around the globe is reflected in the music of his second album, The Land is Your Mother, 1982. In 2006, he won a NAMMY Award for his third album, A Tribute to Johnny Cash. During his career, he played and collaborated with a number of notable musicians including Willie Nelson, Kris Kristopherson, Buffy St. Marie, Jackson Browne, Harry Belafonte, and Sting. Westerman also worked throughout his life to empower Indian youth. "They are our future," he said in a November interview. "Today we are fighting a great battle against the popular culture that surrounds them. It's a battle for their hearts and minds. We need to work to inspire them to embrace their own history and culture. Without them, we Indians have no future." Westerman will be taken home to Sisseton, South Dakota for memorial services and burial. Plans for a memorial service in Los Angeles are also being made. NTN Article#: 9182 http://www.nativetimes.com/index.asp?action=displayarticle&article_id=9182
Who I'd like to meet:
See Idani Perform with Gospel Messengers, Ministry, & Youth Challenge at The National Marathon to end Breast Cancer 02/13/2011
http://www.breastcancermarathon.com/run/course-entertainment/
and TFC Web Ads
www.TFCWebAds.com
and
www.myspace.com/TFCWebAds
and
www.myspace.com/MrsTFC
904-507-9202
Images From The Cherokee Day of Caring May 14, 2009
Sharon, our founder was busy taking pictures of us all working. The 220 lb. lummox with the cut off sleeves on the roof is old Dave. The nice elderly caucasian folks are from local churches. We remodeled the elders leaky roof on her porch while the other folks put in a flower and vegetable garden for her. Anybody who thinks it's an easy task to tear off a roof and put a new one on, I want to do it all by yourself next time while we all watch. :-) Just Kidding. It was hard work. But it was fun. Later, Dave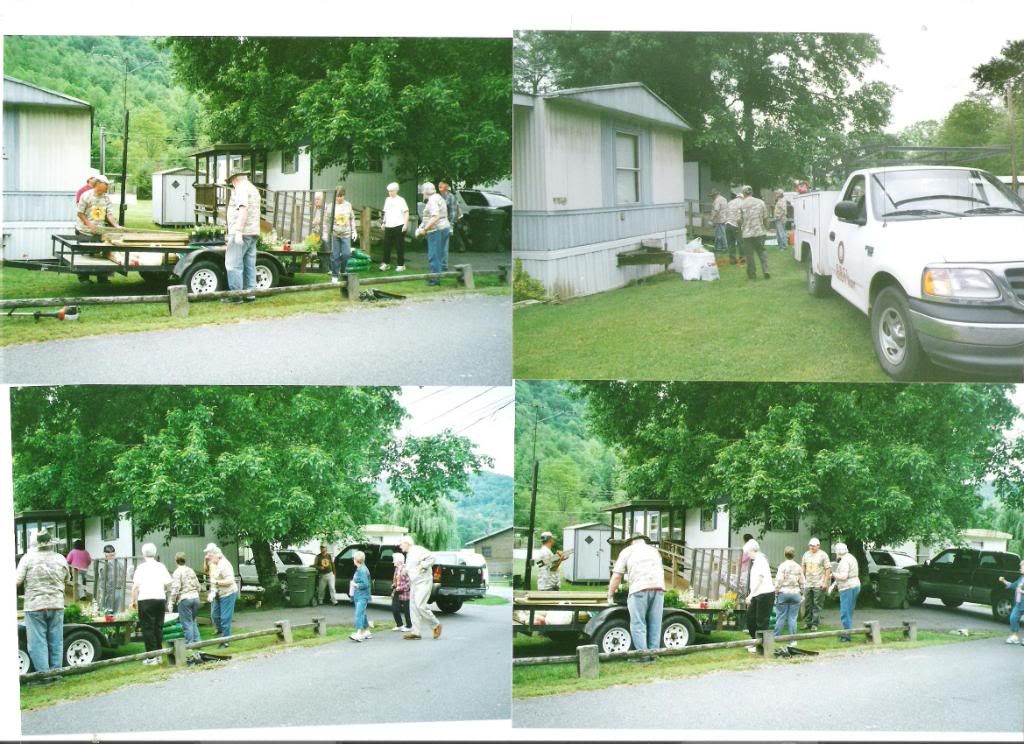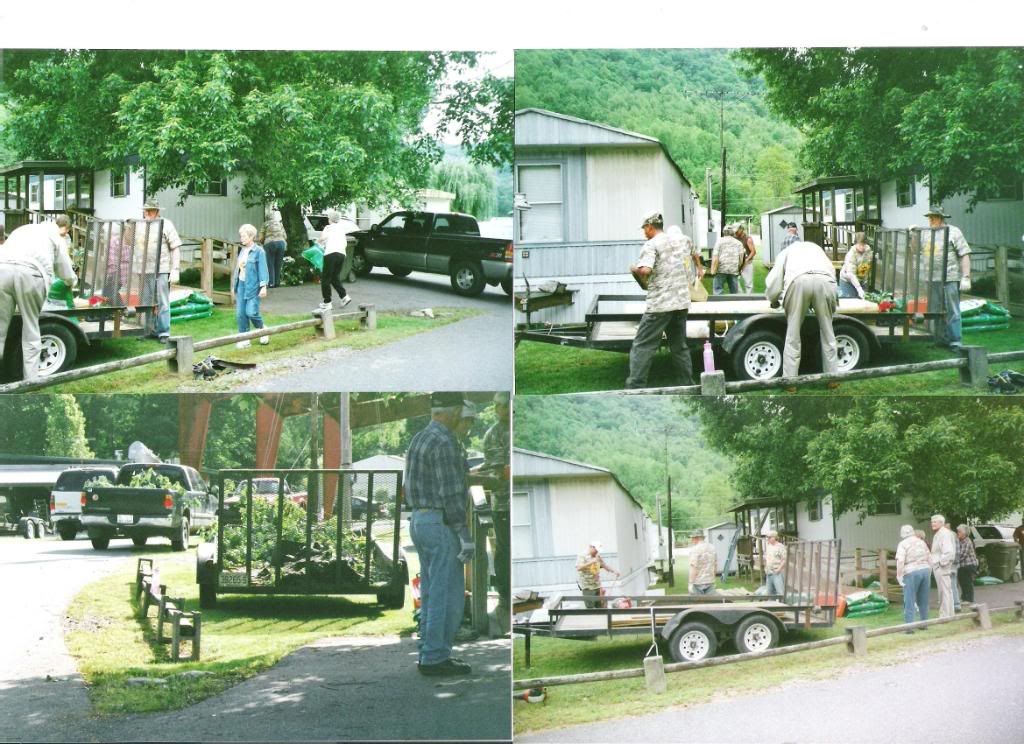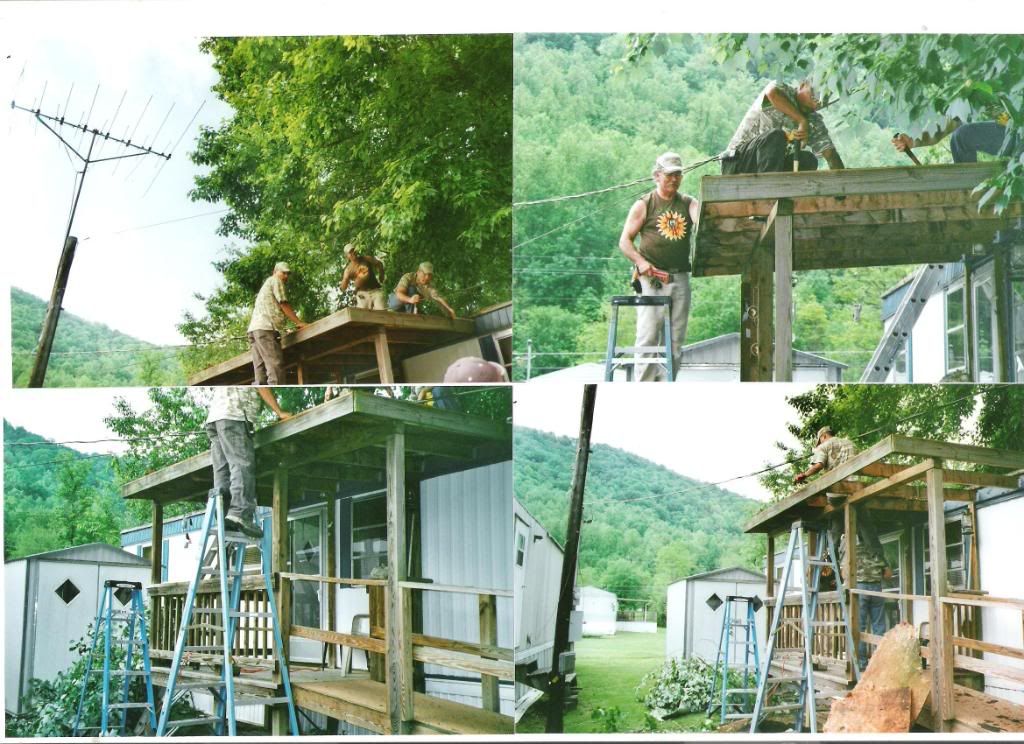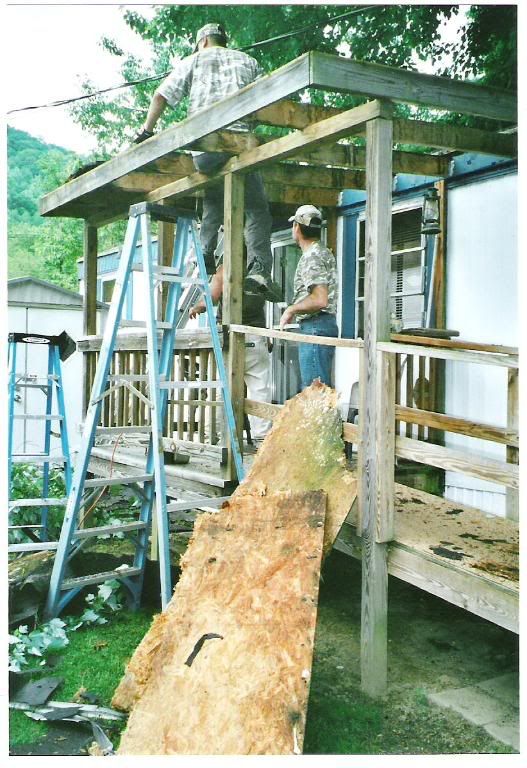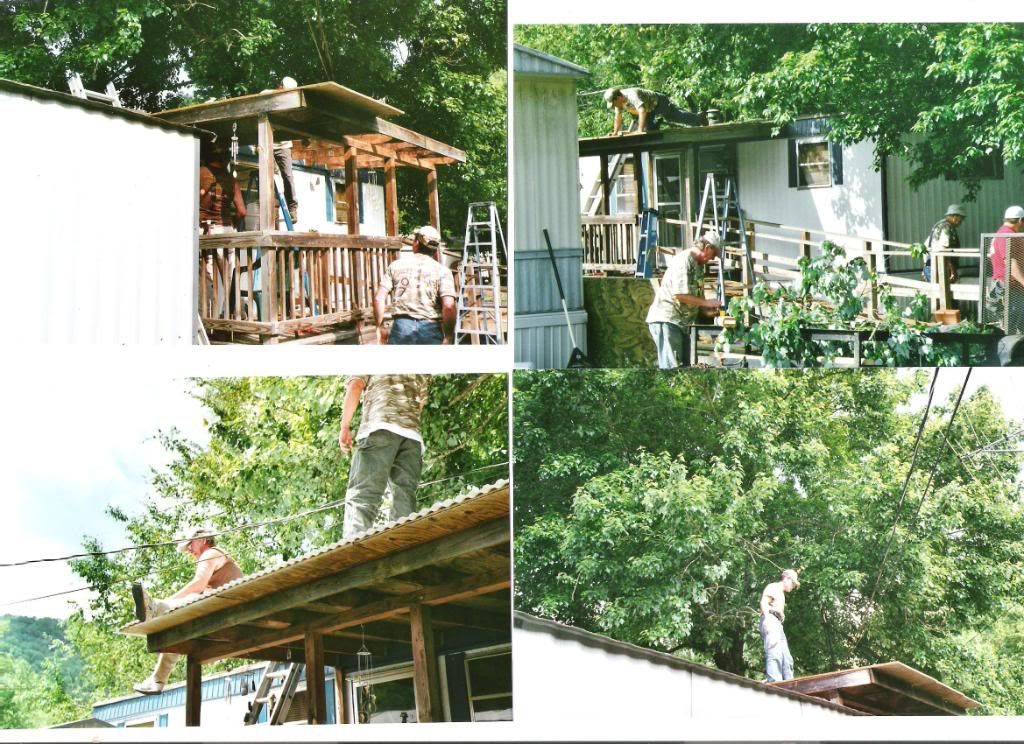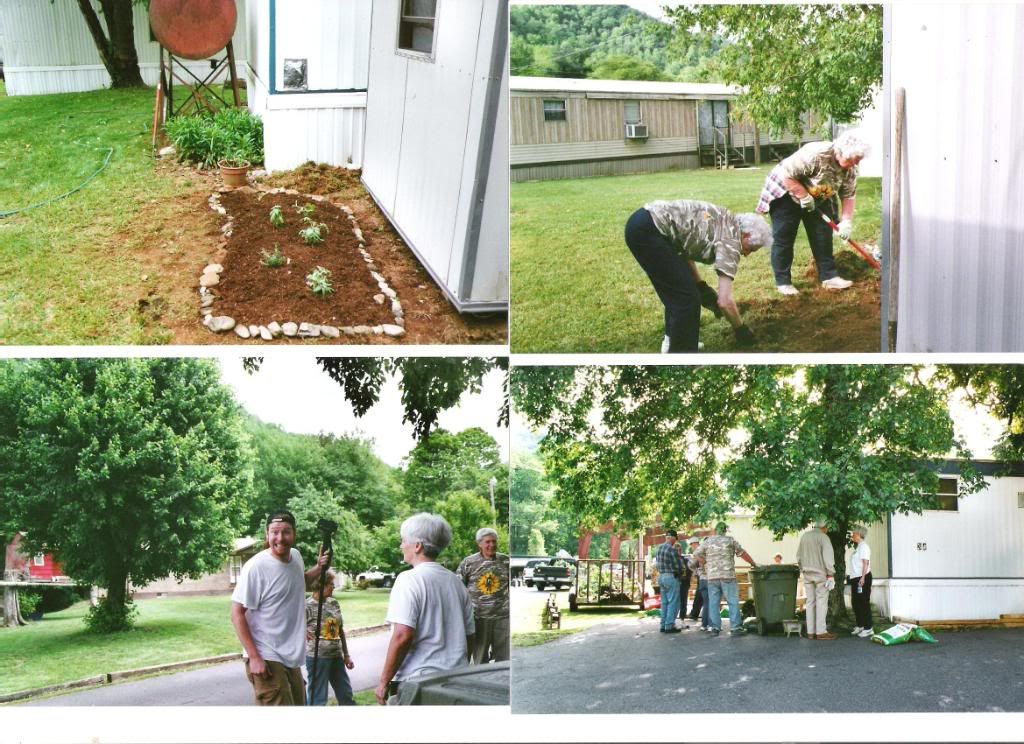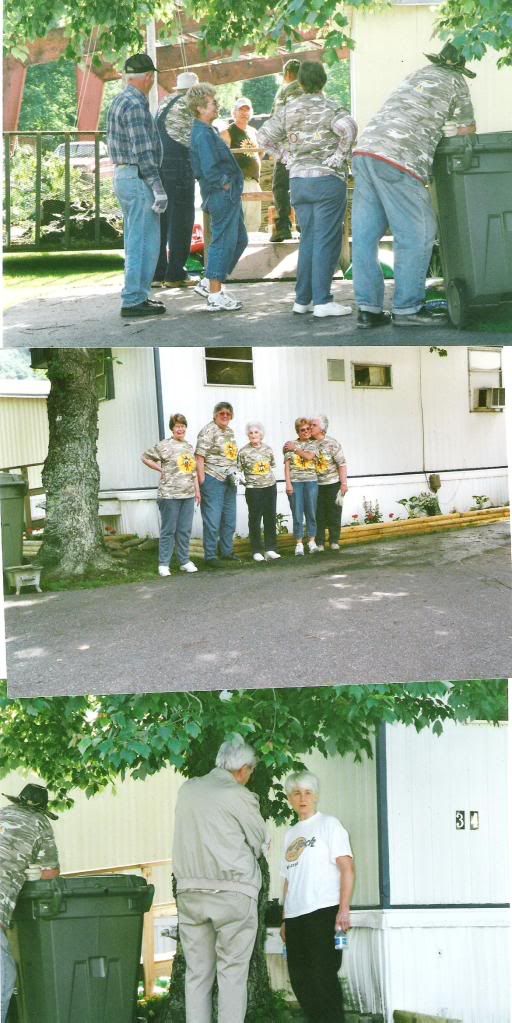 Stop Abuse
Abused women
Website for Incest Abuse http://click.icptrack.com/icp/relay.php?r=1058616652&msgid=30879824&act=GQRX&c=81821&admin=0&destination=http%3A%2F%2Fwww.shazzamfilms.com%2Fhome.cfm
STOP VIOLENCE AGAINST WOMEN AND KIDS!! NOW!
Although I personally love the brown skin, full lips, and brown eyes of Native ladies. I see that Creator has made every woman have her own special beauty. What is on the outside is just a shell though. But the heart of a woman is what makes her truly beautiful. And her eyes and facial expression will reflect this inner beauty. I see this in a few faces these days and it does my heart good. Brothers I know that there are good men out there. And it is time to come forward and treat women, the mothers, wives, and working women/ providers as equals. I know a man wants to provide. But these days each one does their part to stay alive and above the fray of rising costs. Gas takes a major chunk of peoples pay checks these days. And food is not far behind. Our housing is almost impossible to get. But somehow every month the Creator sees that we survive. But there is more to this than just our finances at stake. Let me tell you why. The other night, Sharon and I both had severe spiritual attacks on us. Had we not been prepared for this type of thing, I probably wouldn't be writing this right now. And Save The Sacred Sites would be gone or someone else would carry on, I hope. But when she came to me and said, "Something is happening in the spiritual realm." I did not say, "Oh she is just a fearful woman." (And act like a macho fruit loop.) I looked at an equal and said, "Let's get to it." And we survived it. The joining of forces by people is what makes us stronger. And any prejudices that you have, can mean a weak spot for the attacks of spiritual forces hostile to you, to get through and do you in. The male and female is not only a balance in this physical world. But it is also balance in the spiritual world. And people who have a healthy dose of male and female within them are usually stronger people in the mental, physical and spiritual realms. By strength I mean the ability to endure through attacks and hardships, not big muscles. My light will shine brighter if I combine the opposites that are within me. And we are able to resist assaults when we are unified against them. It is an exponential type of situation. Alone you may put 100 times your strength down. But with a group you might put 100,000 times your strength down. You are only as strong as your weakest link, is a true saying. And when we weaken our brothers and sisters, we are actually hurting ourselves, because when you put a brother or a sister down verbally or otherwise, they might doubt themselves at a crucial time and that could cause you both to fall to a spiritual, mental or physical attack. I CAN NOT STRESS THIS ENOUGH. WE DRAW STRENGTH FROM EACH OTHER. WE NEED EACH OTHER. There is an old story about a good place and an evil place. But in each place the situation was the same. The people were born without arms. In one place the people were starving and fighting over the food. In the other place the people put the spoons and forks in their mouths and fed the other person. Then when that person was finished eating, that person fed them. Let me ask you this. Where do you live? In a good place? Or an evil place? Do you realize that each of us makes his/ her destiny what it is by how we treat each other? If you don't, I feel sorry for you. If you don't realize that you are creating your future with your treatment of others, you are going to feel like a victim one day and not know why all these things are happening to you. Your destiny is how you treat others. Dave
AIM Leader Vernon Bellecourt Dies at 75 AIM Leader Vernon Bellecourt, Critic of American Indian Sports Monickers, Dead at 75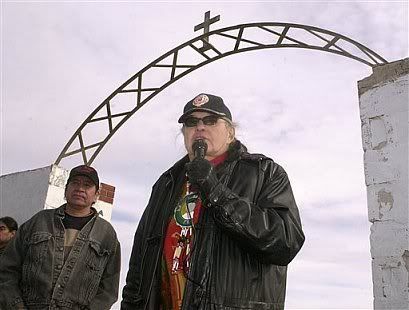 American Indian Movement leader Vernon Bellecourt, right, addresses people gathered to commemorate the 30th anniversary of the AIM standoff, Thursday, Feb. 27, 2003, at the gravesite in Wounded Knee, S.D. Bellecourt, a longtime leader of the American Indian Movement who fought against the use of American Indian nicknames for sports teams, died Saturday. He was 75. Bellecourt was an international spokesman for the AIM Grand Governing Council based in Minneapolis. (AP Photo/Doug Dreyer) by STEVE KARNOWSKI Associated Press Writer MINNEAPOLIS Oct 14, 2007 (AP) Font Size Vernon Bellecourt, who fought against the use of Indian nicknames for sports teams as a longtime leader of the American Indian Movement, has died at age 75. Bellecourt died Saturday at Abbott Northwestern Hospital of complications from pneumonia, said his brother, Clyde Bellecourt, a founding member of the militant American Indian rights group. Clyde Bellecourt said his brother had been in Venezuela about four weeks ago to meet with President Hugo Chavez to discuss Chavez' program for providing heating assistance to American Indian tribes. He fell ill around the time of his return, Clyde Bellecourt said. Just before he was put on a respirator, Vernon Bellecourt joked that the CIA had finally gotten him, his brother said. "He was willing to put his butt on the line to draw attention to racism in sports," his brother said. Vernon Bellecourt whose Objibwe name WaBun-Inini means Man of Dawn was a member of Minnesota's White Earth band and was an international spokesman for the AIM Grand Governing Council based in Minneapolis. Clyde Bellecourt helped found AIM as a militant group in 1968 and Vernon Bellecourt soon became involved, taking part in the 1973 occupation of the town of Wounded Knee on the Pine Ridge reservation in South Dakota. He was present only briefly during the 71-day standoff with federal agents, serving mostly as a spokesman and fundraiser, Clyde Bellecourt said. He was active in the campaign to free AIM activist Leonard Peltier, who was convicted of killing two FBI agents during a shootout in 1975 on the Pine Ridge reservation.
Crow Tribal Chairman, Carl Venne, crossed over. His presence will be missed here on earth. His work was great and his memories even greater. Our thought and prayers are with you all.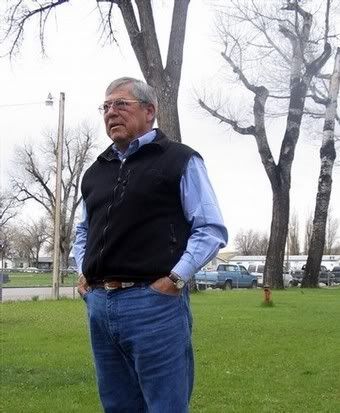 Status:

Married

Here for:

Networking

Hometown:

Turtle Island

Orientation:

Straight

Height:

6' 2"

Ethnicity:

Native American

Religion:

Christian - other

Zodiac Sign:

Scorpio

Children:

Proud parent

Smoke / Drink:

No / No

Education:

Some college

Occupation:

Musician