Play

Play Next

Add to queue
Play

Play Next

Add to queue

218 plays

Play

Play Next

Add to queue

154 plays

Play

Play Next

Add to queue

91 plays

Play

Play Next

Add to queue

34 plays

Play

Play Next

Add to queue

531 plays
Genre: Hip Hop / Pop / R&B

Location Birmingham, Graz (Austria) Worldwide, Un

Profile Views: 64020

Last Login: 1/26/2013

Member Since 3/4/2008

Website comming soon!!

Record Label SC Global Entertainment

Type of Label Indie

Bio

SC Global Entertainment is an international independent record label looking for new and upcoming young talent. We are always on the look out for bands who already have music ready and also artists we think would work well as a band (if you are one of these, let us know!!!) With already 3 artists on the label, we are ready to promote the music to the world. Our first release will be from our Austrian rapper Diary(www.myspace.com/callmediary) who will be releasing his debut album 'Ink 2 Paper' towards the end of October/early november. Not only will his album be released in Austria but also around the world. With his great beats (written by himself) he is ready to earn more fans and to really put Austria on the map. SC Global Entertainment: R U READY???? manager: Scott Cook email: scott.cook@live.at MSN: sc_g_ent@hotmail.co.uk www.twitter.com/scglobalent

Members

Influences

Sounds Like
03:16 | 26 plays | Jun 20 2010
Bio:
Header Banner Made with MyBannerMaker.com! Click here to make your own!
.. SC Global Entertainment is an international independent record label looking for new and upcomming young talent. We are always on the look out for bands who already have music ready and also artists we think would work well as a band (if you are one of these, let us know!!!) With already 3 artists on the label, we are ready to promote the music to the world. Our first release will be from our Austrian rapper Diary(
www.myspace.com/callmediary
) who will be releasing his debut album 'Ink 2 Paper' towards the end of October/early november. Not only will his album be released in Austria but also around the world. With his great beats (written by himself) he is ready to earn more fans and to really put Austria on the map. SC Global Entertainment: R U READY???? manager: Scott Cook email: scott.cook@gmx.at MSN: sc_g_ent@hotmail.co.uk
www.twitter.com/scglobalent
Diary's debut album 'Ink 2 Paper' is available on Itunes and the following stores: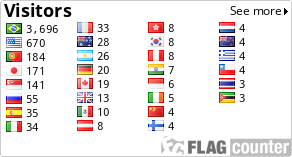 Member Since:
March 04, 2008
Record Label:
SC Global Entertainment
SC Global Entertainment has 8318 friends.