No recent updates in this category.
Why not...
Jen Drake hasn't earned any badges yet... have you?
General

~~~~~~~~~~~~~~~~~~~~~~~~~~~~~~~~~~~~~~~~~~~~~~~~~~~~~~~~~~~ animals, art, bon voyager, bridget jones diary, cartoon network, cheese, chocolate, chocolate kisses, colin firth, computers, contests, costumes, cows, disney, dress up, dvds, everwood, carlos mencia, family guy, fraggle rock, futurama, gilmore girls, girlfriends, hanging out, hanson, hersheys, hugh grant, icons, john mayer, johnny depp, josh, kisses, krispy kremes, layouts, lifehouse, livejournals, love, movies, music, no doubt, orlando bloom, photography, pictures, pink, pirates, playing in the snow, rain storms, robin hood, romance, romance novels, romantic movies, roseanne, sappy love stories, sappy movies, smut books, snow, song lyrics, thunderstorms, travel, vagina monologues, walking, web design, websites, will & grace, womans rights, Eddie izzard, wanda sykes, cosby show, roseanne, will smith, shark tale, being in love, sex, dane cook, lewis black, jeff foxworthy, comedy, romance movies, romance books, comedic movies, hugh grant, julia roberts, drew barrymore, sandra bullock, debra messing, shotting stars, lightning, storms, thunder storms, snow, fall, christmas, scrapbooking, pictures, photography, photo albums, concerts, music, dancing, corsets, midevil clothing, ren clothes, wench dresses, pirates, POTC, livejournal, greatestJournal, writing, reading, poetry, margaret cho, comedians, comedy central, disney, tigger, love, romantic movies, bon jovi, u2, eddie izzard, etc ~~~~~~~~~~~~~~~~~~~~~~~~~~~~~~~~~~~~~~~~~~~~~~~~~~~~~~~~~~~

..
Get game codes for your MySpace

MyHotComments ..
Get game codes for your MySpace
..
Get game codes for your MySpace



Music

bon Voyager (

www.bonVoyager.com

),

lifehouse

,

maroon 5

,

pink

,

michelle branch

,

avril Lavigne

,

our lady peace

,

john mayer

,

kelly clarkson

, enter the haggis (celtic rock- i think its

enterthehaggis.com

),

bon jovi

,

pat benatar

,

frank sinatra

,

u2

,

shania twain

,

heather nova

,

celine dion

,

dido

,

wood

,

shawn colvin

,

savage garden

,

hanson

,

creed

,

barenaked ladies

,

jessica simpson

,

aerosmith

,

shawn mullins

,

smash mouth

,

macy grey

, mandy moore *etc*

glitter-graphics.com

Movies

Mostly i like romantic comedies

,

comedies

,

and some dramas. But below are some specifically that i like.

love actually

,

the wedding date

,

all the indianna jones movies (yup all four)

,

ps i love you

,

monster in law

,

both bridget jones movies

,

the spiderman movies

,

mean girls

,

chocolat

,

two weeks notice

,

office space

,

the pirates of the carabean movies

,

shrek (first two

,

haven't seen 3 yet)

,

iron man

,

about a boy

,

mickey blue eyes

,

four weddings and a funeral

,

pretty woman

,

mystic pizza

,

american sweethearts

,

how to lose a guy in 10 days

,

ever after

,

dirty dancing

,

notting hill

,

annie

,

rent

,

chicago

,

into the woods

,

guys and dolls

,

harry potter (all)

,

hairspray

,

phantom of the opera

, and many more.....



MyHotComments


MyHotComments

MyHotComments

MyHotComments



MyHotComments

MyHotComments

MyHotComments

MyHotComments

SUPERFLYCHICKEN.COM

Television

Gilmore girls

,

Friends

,

futurama

,

good eats

,

iron chef america

,

supernatural

,

scrubs

,

fosters home for imaginary friends

,

stargate SG1

,

stargate atlantis

,

extreme makeover-home edition

,

NCIS

,

The Mentalist

,

bridezilla

,

perfect proposal

,

burn notice

,

Dr Who

,

everwood

,

roseanne

,

the nanny

,

dinasours

, misc wedding shows and comedians and some misc others (but the ones listed are basically my favs hehe)

MyHotComments

Books

*hm* well mainly i read romance novels (historical mostly)

a couple of my fav authors are Julie garwood (castles, the bride, the wedding, saving grace, lions lady, the gift, etc), virginia henley (temped, ravished, the pirate and the pegan), connie brockway (the macClairen's isle trillogy is all i've been able to read by her so far- but WOW amazing), connie mason (all AWESOME- the pirate prince, pirate, and a few others), and johanna lindsey (a pirates love)

i also like the following romance authors; margaret moore, iris johansen, jude deveraux, kinley MacGregor, barbara dawson smith, Lois Greiman, karen robards, jennifer ashley, and some others too (those are just my favorites) LoL although i'm sure the list will grow the most books i read (i'm quite happy that i'm up to reading about a book every two weeks now :) if not less lol)

*if anyone knows a good romance novel/author let me know hehe*

other then that my friend kate gave me a couple books she thought i should read about sex and your sex life, orgasms - that kinda stuff. Ones called the clitoral truth (can't remember the author) and the other i picked up was 365 days of amazing sex (also can't remember the author right now)

finished the wedding night by barbara dawson smith. Great book, lol, am now looking for more by her.

before that i had read kiss me again, also great, written by margaret moore. I love my romance novels *hehe*

and i am so glad *lol-knock on wood* that my library gives some away when they feel they have no need for them anymore, thats how i'm able to get so many. They're great but too expensive for me to afford.

If you like historical romances- come join one of the groups :) Also, I'm starting to write my own. Historical Romance that is. Anyone for critique group? lol
Visit Romance Book Junction



Heroes

My Parents, believe me if you knew the crap they deal with (rather gracefully) and you knew what and some of the "who"s that they deal with, you'd be saying they were yours too.

And a BIG one, my late aunt midge, allie knows why I'm sure. You just had to know her. One of those wonderful people who dealt with life in such an amazing way. Never complaining and always taking care of those around you. I miss her very much.

and I'd also have to go with my Opa.

If we're also talking rolemodels/idols type people- I'll be addind Julie Garwood, Hannah howell and Johanna lindsey to that list. I love them and their writing and hope I someday can become a sucessful poet and author. :)
About me:
.. ....................
..
I love my fiance Josh (of course i love him more then anything else). I enjoy just chilling with friends and haning out with my fiance. Also I love music. I'm into many different kinds and I also love to play when i can. (And of course I love to sing.) I played xylophone all through school, and also picked up a lil alto sax, drums, trumpet and flute. Also am working on my guitar and keyboard skills currently. But xylophone will always be the biggest passion as far as music goes. And surf'n online is always a fun time and i enjoy working on my website. Going to clubs can be kool beans, but I'm not into it much. I really like the vagina monologues, if u haven't seen it, you should! I love romance, i like watching romantic movies (more often comedies) and reading (historical) romance books. Along with which i'm now writing my own (historical) romance(s) too!
I'm actually in the works of writing three different romance stories which i hope to turn into novels all published and whatnot soon as can be (historical of course). I've been working hard on it so far and am sure it's going to be a great read when its done. Also hope to publish some of my poetry someday.


QUOTES:
I'd rather fight with you then make love to anyone else.... - The Notebook
Summer romances begin for all kinds of reasons, but when all is said and done, they have one thing in common. They're shooting stars, a spectacular moment of light in the heavens, fleeting glimpse of eternity, and in a flash they're gone. - The Notebook.
Bubbles! ...... My bubbles.... -Finding Nemo
Joey: Rach, you gotta find out if he's in the same place you are. Otherwise, it's just a moo point.
Rachel: A moo point?
Joey: Yeah. It's like a cow's opinion. It just doesn't matter. It's moo.
Rachel: Have I been living with him too long or did that all just make sense?
"Enjoy yourself. These are the good old days you're going to miss in the years ahead." -- Anonymous
"Being grown up isn't half as fun as growing up; these are the best days of our lives. The only thing that matters is just following your heart and eventually you'll finally get it right." -- The Ataris
You should have grown up during the eighties


A very different decade for very different people. You like to challenge the norms, and try to be original at all costs. Plus the music was definitely cool. Go Retro Night.

Take this quiz at QuizGalaxy.com
Your Birthdate: November 21
You're a restless rebel with an unpredictable nature.
Bright but unbridled, you tend to seek out wild experiences over new ideas.
People are frustrated by your great potential, but you love your unconventional life.
You're a heartbreaker. People get attached to you, and then you're gone.

Your strength: Your thirst for adventure

Your weakness: Not taking time for slow pleasures

Your power color: Hot pink

Your power symbol: Figure eight

Your power month: March
Gummy Bears
You may be smooshie and taste unnatural, but you're so darn cute.
| | |
| --- | --- |
| J | Jolly |
| E | Energetic |
| N | Natural |
| N | Nerdy |
| I | Inspirational |
| F | Fragile |
| E | Easy |
| R | Rare |
Name Acronym Generator
From
Go-Quiz.com
~~~~~~~~~~~~~~~~~~~~~~~~~~~~~~~~~~~~~~~~~~~~~~~~~~~~~~~~
~~~~~~~~~~~~~~~~~~~~~~~~~~~~~~~~~~~~~~~~~~~~~~~~~~~~~~~~
Scorpio

You are very dominant in bed, and you like to control your relationship in general.
You are so intense in the sack that none of your partners will ever forget you. You are an amazing lover, because you like to have an equal amount of give and take.
Sex matches: Cancer, Capricorn, Pisces

Take this quiz at QuizUniverse.com

Your Icecream Flavour is...
Neopolitan!
You aren't satisfied with just one flavor. They say variety is the spice of life and this shines through in your Ice cream of choice! Just don't eat all the chocolate and leave the strawberry and vanilla behind!
What is your Icecream Flavour?
Find out at
Go Quiz
~~~~~~~~~~~~~~~~~~~~~~~~~~~~~~~~~~~~~~~~~~~~~~~~~~~~~~~~
MyHotComments
MyHotComments
MyHotComments
MyHotComments
MyHotComments
MyHotComments
MyHotComments
MyHotComments
MyHotComments
MyHeritage: Family trees - Genealogy - Celebrities
Hot New Layouts Here!

Hot New Layouts Here!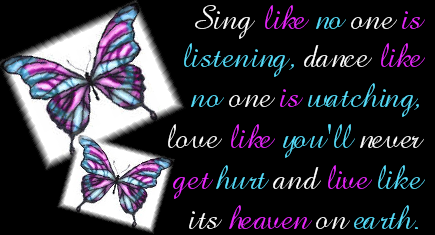 INDIANA JONES
http://roflrazzi.com/2008/11/23/celebrity-pictures...
I could make a movie … About the life cycle of a gnat…
http://roflrazzi.com/2008/11/06/celebrity-pictures...
He is just so ... oh I think awesome will have to work :D
Have Your Pet Spayed or Neutered
http://roflrazzi.com/2008/11/05/celebrity-pictures...
Love comes quickly, but the wedding is another matter...
http://www.ultimateweddingcontest.com/entries/2243...
Check out this entry in Crate and Barrel's Ultimate Wedding contest. http://www.ultimateweddingcontest.com/entries/22439
Please vote for me! I REALLY want to win this!!!!
Who I'd like to meet:
well- first off - some comedians i think are GREAT; Dane cook, Eddie Izzard, Margaret Cho, Wanda Sykes, and Lewis Black. They all totally crack me up and i would deffinetly love to meet them.

There are also a couple great authors i'd LOVE to meet- Julie Garwood, Johanna lindsey, iris johansen, margaret moore, jude deveraux, lois greiman, virginia henley, connie brockway, connie mason, and karen robards - i dont know if i could really say i have A favorite author right now- but my top few would have to be connie mason, connie brockway, julie garwood and virginia henley (its hard to narrow em down, cuz i'm a lil choosey bout what i read im able to break it down to the best of the best :) )
for Actors/actresses: i think hugh grant, julie roberts, drew barrymore, sandra bullock, renee Z (lol- aka bridget jones), colin firth, debra messing, and a few others (that lol i can't remember the names right now)
Also i have a person in asia i've been writing back'n forth with for a couple years now, Dee, that i'd love to meet too.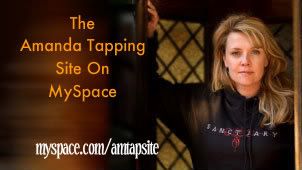 Status:

Engaged

Here for:

Networking, Friends

Hometown:

Bourne, mass

Orientation:

Straight

Body type:

5' 3" / More to love!

Ethnicity:

White / Caucasian

Zodiac Sign:

Scorpio

Children:

Someday

Smoke:

No

Education:

Some college
Bridgewater State College

Bridgewater, MASSACHUSETTS

Graduated:

N/A

Degree:

In Progress

Major:

undeclared

2002 to 2004

Bourne High

Bourne, MASSACHUSETTS

Graduated:

2002

Student status:

Alumni

Degree:

High School Diploma

Clubs: Band; Orchestra, marching band, and half time/pep band

Drama; 42nd st, guys and dolls, and wizard of oz

Art; after school group

Photography; after school group

1998 to 2002