Play

Play Next

Add to queue
Genre: Other / Pop / Rock

Location Phoenix, Arizona, Un

Profile Views: 112352

Last Login: 5/19/2013

Member Since 7/10/2005

Record Label None

Type of Label Unsigned

Bio

Tempe guitarist Scott Johnson made a name for himself playing with Gin Blossoms rising to fame and fortune as the Tempe based band climbed the charts in the mid 90's. His 3 years with Roger Clyne and the Peacemakers solidified his place in rock and roll. Now releasing 12 fresh NEW tracks produced by George Keller.........

Members

Scott Johnson, Troy Dixon, Nick Seagall

Influences

Sounds Like
If anyone has any pictures of me performing onstage and would like to donate them to the MySpace page (to be viewed in the "View Pics" section), feel free to email them to sj_myspace@yahoo.com If you would like to be credited, just say so in the email.
Some pictures may be excluded for certain reasons, so please don't be offended if you submitted pictures and they are not present. Also, please ..do not.. send Gin Blossoms show pictures to that email address. Thanks!
Tempe guitarist Scott Johnson made a name for himself playing with Gin Blossoms rising to fame and fortune as the Tempe based band climbed the charts in the mid 90's. His 3 years with Roger Clyne and the Peacemakers solidified his place in rock and roll. In 2007, Scott released his first self-titled solo record, which contain 12 tracks produced by George Keller or Uranus Recording of Tempe.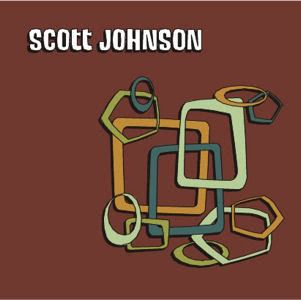 Track Listing
1.) Beautiful Day
2.) Stop
3.) Make It Last
4.) Chorus
5.) Need Your Love
6.) Suicidal Advocy
7.) Superman
8.) Think I'm In
9.) Demons
10.) Get Drunk All The Time
11.) I Got Them Blues
12.) Sweet Melissa
You can mail in your order to:
You Sound Bitter Music
PO Box 2643
Scottsdale, AZ 85252-2643
Price
$15.00
$2.00 (shipping & handling)
*Cash, check or money order accepted. If mailing in a check, make it out to "You Sound Bitter Music."
*This cd will also be available at: