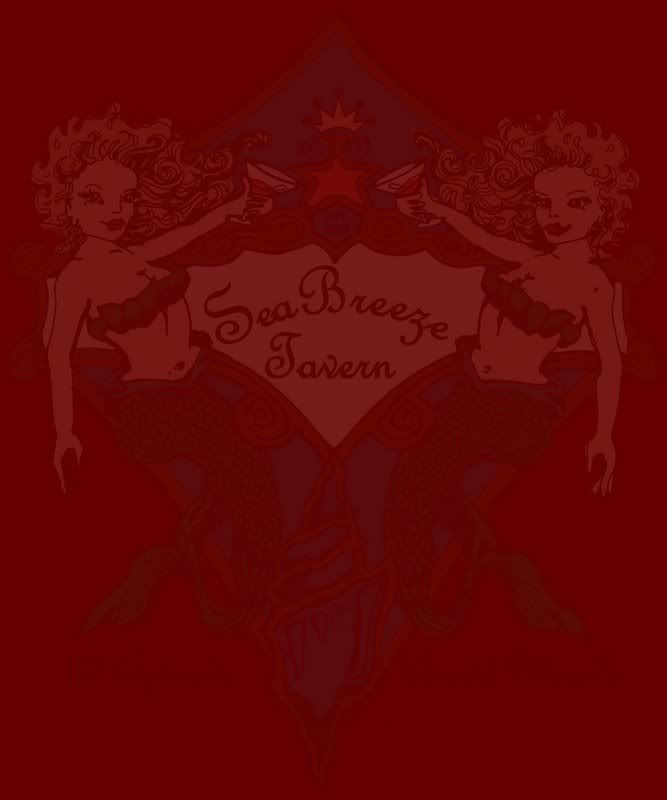 No recent updates in this category.
Why not...
Nightlife
Business
Club Management
About me:
When the weather is nice we have live music on our beach patio. Come & enjoy a few drinks while listening to some great local bands. ..
..
Live Music at The SeaBreeze Tavern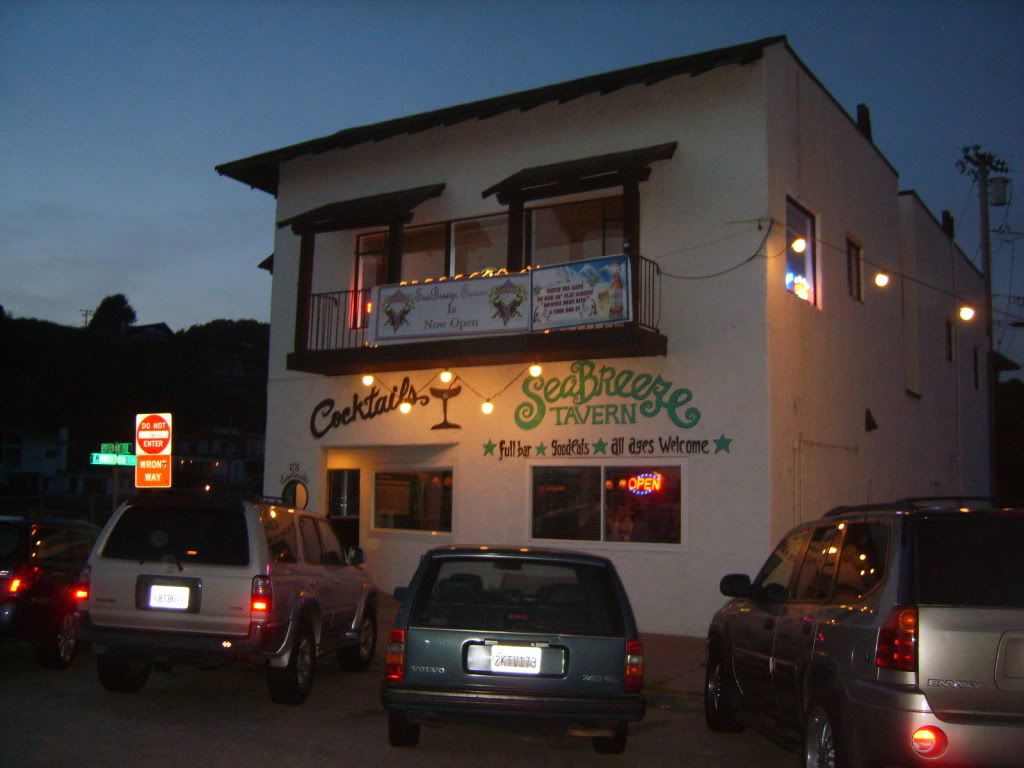 Get on our email list to find out about our upcoming events and this week's food and drink specials or stop by to see what we've done with the new and improved SeaBreeze Tavern!
The Sea Breeze Tavern loves to have fun, so come & listen to some great local live music, grab a bite to eat, watch the big game & and let us pour you a drink all while viewing the beautiful Rio Del Mar Beach in Aptos. Come in and say hi!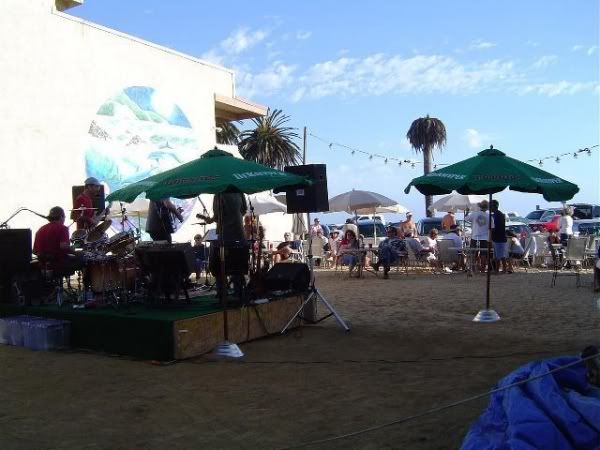 ..
............
Who I'd like to meet:
Status:

Single

Here for:

Networking, Friends

Hometown:

Rio Del Mar

Zodiac Sign:

Capricorn

Occupation:

Beer Tender
General

Music

AC/DC

,

Kiss

,

XTC

,

David Bowie

,

Pink Floyd

,

Led Zepplin

,

Duran Duran

,

Cheap Trick

,

Peter Gabriel

,

The Beatles

,

Boston

,

Devo

,

Journey

,

The Who

,

The Smiths

,

Rolling Stones

,

Janis Joplin

,

Oingo Boingo

,

The Doors

,

Midnight Oil

,

Cream

,

Aerosmith

,

Van Halen

,

U2

,

Foreigner

,

Kate Bush

,

Queen

,

Meatloaf

,

The Kinks

,

Lou Reed

,

Blue Oyster Cult

,

The Cure

,

Styx

,

Deep Purple

,

Steve Miller Band

,

Yes

,

Nirvana

,

Grateful Dead

,

E.L.O.

,

Lynyrd Skynyrd

,

B-52's

,

Prince

,

Black Sabbath

,

Brian Ferry

,

Jimi Hendrix

,

David Bowie

,

Kansas

,

Alice Cooper

,

Eddie Money

,

Frank Zappa

,

Joan Jett

,

Sting

,

Ozzy Osbourne

,

Missing Persons

,

Ted Nugent

,

Peter Frampton

,

Tom Petty

,

Eric Clapton

,

Elvis

,

Chicago

,

Steppenwolf

,

The Beach Boys

,

The Beatles

,

The Bee Gees

,

James Brown

,

Dire Straits

,

Jackson Browne

,

Johnny Cash

,

Kansas

,

The Clash

,

The Cars

,

Boston

,

Bob Dylan

,

The Eagles

,

Fleetwood Mac

,

Paul Simon

,

Depeche Mode

,

Marvin Gaye

,

Billy Joel

,

Bob Marley

,

Moody Blues

,

Roy Orbison

,

The Tubes

,

REM

,

Alan Parsons Project

,

Sammy Hagar

,

Rod Stewart

,

Prince

,

Soft Cell

,

The Police

,

The Fixx

,

Heart

,

Quarterflash

,

Stevie Wonder

,

Ramones

,

Paul Simon

,

Rod Stewart

,

Talking Heads

,

Stevie Ray Vaughan

,

Neil Young

,

Loverboy

,

Stevie Nicks

,

Supertramp

,

38 Special

,

ABBA

,

Judas Priest

,

Deep Purple

,

Lita Ford

,

Mojo Nixon

,

Scorpions

,

Rush

,

Jim Stafford

,

Jellyfish

,

Human League

,

Thomas Dolby

,

Pretenders

,

Toto

,

Earth Wind & Fire

,

Doobie Brothers

,

Chicago

,

Creedence Clearwater Revival

,

Fishbone

,

Bread

,

Jerry Reed

,

Blondie

,

Nazareth

,

Blue Oyster Cult

,

Gary Moore

,

Todd Rundgren

,

UB40

,

KC & The Sunshine Band

,

J. Geils Band

,

Hot Chocolate

,

Rainbow

,

Pat Travers

,

REO Speedwagon

,

Steely Dan

,

Donald Fagen

,

Jefferson Airplane

,

Queensrÿche

,

Echo & The Bunnymen

,

Gary Newman

,

Mötley Crüe

,

Red Hot Chili Peppers

,

Bon Jovi

,

Marvin Gaye

,

Faith No More

,

Foghat

,

Eurasure

,

Dire Straits

,

Def Leppard

,

The Church

,

Blondie

,

Billy Idol

,

Air

,

Kansas

,

Pat Benatar

,

The Pretenders

,

Sammy Hagar

,

Styx

,

Thompson Twins

,

Toto

,

Derek and the Dominos

,

Village People

,

Pablo Cruise

,

Morrissey

,

Meat Puppets

,

INXS

,

Howard Jones

,

Grace Jones

,

Hall & Oates

,

Elton John

,

The Devils

,

Crosby Stills & Nash

,

The Cult

,

The Baby's

,

Ambrosia

,

Joan Jett

,

Little River Band

,

Joe Cocker

,

Psycedelic Furs

,

Survivor

,

Starship

,

Santana

,

The Velvet Underground

,

Eagles

,

Men At Work

,

Guns N Roses

,

Bryan Adams

,

The Sweet

,

Frank Sinatra

,

Genesis

,

Styx

,

Asia

,

Rush

,

Traffic

,

The Allman Brothers Band

,

Steve Miller Band

,

Billy Idol

,

Tears For Fears

,

Tom Jones

,

The Gap Band

,

Michael Jackson

,

Concrete Blonde

,

James Taylor

,

Aerosmith

,

Bruce Springsteen

,

Midnite Oil

Movies

Television

After the games

,

we will have vinyl music entertainment from our award-winning jukebox that plays vinyl 45's

,

which is the only one left in Santa Cruz County. With the purchase of your first drink

, you will receive a quarter good for two plays in the jukebox. ..

Books