No recent updates in this category.
Why not...
Sefirah Fierce hasn't earned any badges yet... have you?
About me:
Mobhouse photography/model Carolina
..
Sefirah Fierce Designs is a New York City-based clothing company founded in 2008 by Sefirah Fierce. Drawing from over a decade of sewing experience making her own outfits and costumes for dance performances and daily wear, her designs have a dancer's sensibility of how to best accentuate the female form. She designs comfortable clothing that looks great in motion. Dramatic, elegant clothing for dancers and yogis is one of her specialties, and she works closely with the East Coast Tribal Bellydance community.
Sefirah's vision is to fuse a dark gypsy aesthetic with the iconic urban ninja. The result is a uniquely edgy, sexy style for the true femme fatale.
Her NinjaWear leather utility belts are the culmination of her work with two very different teachers: a master leather tailor in Bali, with whom she apprenticed and learned the art leathercraft; and Tom Brown Jr., the foremost teacher of wilderness survival in the US.
She developed the belt design specifically for the needs of someone able to live in the woods with only a knife. All features are detachable and include: a knife sheath at the small of the back for quick access, thigh straps that keep the belt secure while running or dancing, adjustable straps to hold a water bottle, and two smaller front pockets. Her NinjaWear belts are exactly what you need both in the woods and on the dancefloor.
Sefirah's other designs include fully lined, ruffled flamenco-inspired skirts; tribal style corset jackets; flared reversible dancer pants; body-hugging jeans and corsets; and neo-Victorian, faux fur lined winter coats.
She produces her line in Bali, where the quality of craftmanship is unparalleled.
Please direct all clothing inquiries to sefirahfierce@gmail.com
New Collection
..
We took over the dancefloor of club Love in New York's West Village to shoot the first Sefirah Fierce line. Photography by Sequoia Emmanuelle models: Secada, Kayla, and Marisa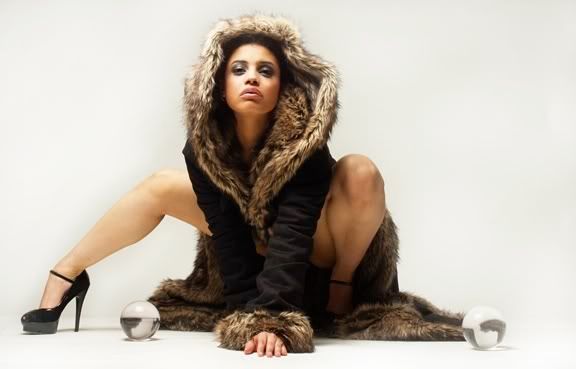 Mobhouse photograpy/model Akira
Gypsies and Ninjas
..
Mobhouse Photography Thanks to models Hannah Thiem and Opie Snow
Who I'd like to meet:
visionary people... collaborators: creative, deliberate people in love with beauty in its many forms... travellers, dancers, musicians, all who work in the realm of improvisation... drummers, magicians, dreamers with a mission... theatrical producers, djs, sensualists, event planners, performers, artists, designers, photographers, shamans, authors, teachers, chefs... I am always delighted to find you!
Status:

Single

Zodiac Sign:

Capricorn

Occupation:

Designer
Sefirah Fierce Designs

Brooklyn, NY US

Lead Designer