No recent updates in this category.
Why not...
seldon hunt has 7037 friends.
Play

Play Next

Add to queue
About me:
Artist and designer for various contemporary musical acts such as Isis, Neurosis, Khanate, sunn0))), Pelican, kid606, Dalek, Ginnunigigap, Nadja, BossK, Conrad Schnitzler, Melvins, KK Null, Made Out of Babies, Battle of Mice and many more. Illustrator, photographer and film-maker. Current film, 'Within The Drone', the story of Dylan Carslon, the legendary "Godfather of Drone" coming out on DVD on Southern Lord Records in March 07. Designer of various external environmental graphics for major architectural projects, writer and art director of TV Eye magazine. Tour poster artist, collaborator with Stephen O'Malley on various art and design projects, including exhibitions at the DominoFestival in brussels in 2006 and the first ammendment group show 'Shrouding' with Aaron Horkey, documentary filmmaker of Isis on tour in Europe with Jesu in 2005, the 20 minute short 'Carlo' about sub culture and squat culture in Antwerp from 2000. Merchandise design especially t-shirts for many musical acts both large and small. Please visit
www.seldonhunt.com
to see the full folio. .. I edited my profile with
Thomas' Myspace Editor V4.4
NEW shirt available at
shirtsanddestroy.com
New Isis New York show poster now available. The poster for the New York show at Irving Plaza is now available from
www.seldonhunt.com
while they last. $30 plus postage. 4 color screen print on deluxe archival black paper. 20' x 26'.
New limited edition giclee print available now. Printed on high quality archival 300gsm rag. 18" x 24". PRICE: $80.00
Brand new design printed by Shirts and Detroy.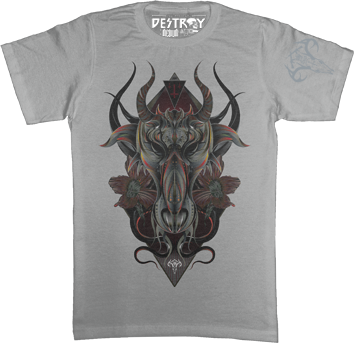 Available now exclusively from
shirts and destroy
Available now exclusively from
shirts and destroy
Available as of now, is the new 'Sisters Grimm' SELDON HUNT t-shirt, available now through The End. The shirts features special discharge ink on 100% cotton, quality black t-shirts.
The shirt is available for purchase
here
printing Seldon Hunt T-shirts
http://www.youtube.com/watch?v=PU4_lg27U5g
The lovely men at Shirts and Destroy making ink do its work.
Who I'd like to meet:
New print available at
www.seldonhunt.com/store
36 x 18 High quality giclee print on archival water color paper.
Uploaded with
ImageShack.us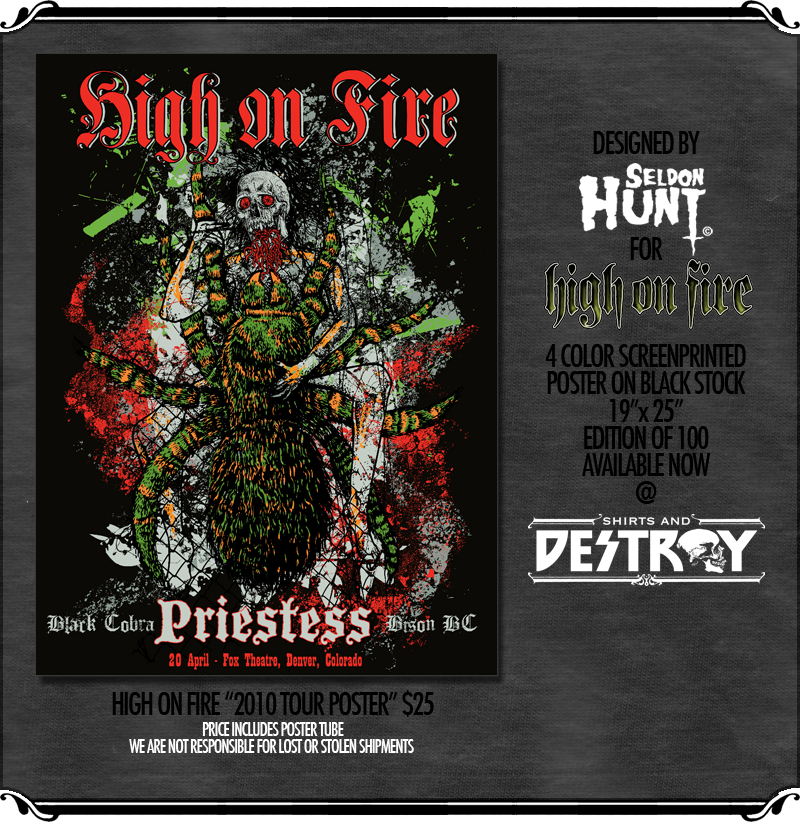 NEW. ISIS Special Edition Tour prints from 2005 Tours. PRICE: $80.00 each. High quality giclee on 300gsm archival rag paper. 18" x 24".
Status:

Single

Here for:

Networking, Friends

Height:

8' 7"

Zodiac Sign:

Leo

Occupation:

artist/writer/designer/filmmaker
General

Experimental music, dark nothingness spaces, black and other associated metal, strange porn, the ocean, trees at night, details, literature, counter culture, art, libraries, librarians.

Music

khanate

,

sunn0)))

,

neurosis

,

ISIS

,

Pelican

,

Corrupted

,

Whitehorse

,

Old Man Gloom

,

Boris

,

Dark Throne

,

Mayhem

,

Xasthur

,

Grey Daturas

,

Peeping Tom

,

House of Low Culture

,

Jesu

,

godflesh

,

(still)

,

monno

,

Damaged

,

23rd of Elvis

,

earth

,

slayer

,

Lotus Eaters

,

Miles Davis

,

swans

,

Agents of Abhorrence

,

Electric Wizrd

,

bathory

,

destroyer 666

,

diamanda galas

,

red sparrowes

,

Iron Maiden

,

black sabbath

,

scissorfight

,

dillinger escape plan

,

wolf eyes

,

logh

,

dalek

,

champion jack dupree

,

johhny cash

,

little brother montgomery

,

roosevelt sykes

,

rev kris hades

,

saxon

,

motorhead

,

tom waits

,

abruptum

,

Grand Belials Key

,

The Obssessed

,

Oren Ambarchi

,

Tusk

,

eni Geva

,

Null

,

Carcass

,

William E Whitmore

,

Craw

,

Bach

,

Goatsnake

, Thors Hammer...

Shot at 2007-07-22

Movies

Takeshi Mike films

,

Ken Loach

,

Nick Broomfield documentarys

,

La Haine

,

Les Amants du Pont Neuf

,

Patrick

,

The Wicker Man

,

The Omen

,

Nil By Mouth

,

The War Zone

,

The Young Ones

,

The Wire

,

Pans Labarynth

,

Nosferatu

,

Last of The Blue Devils

,

Ghosts of the Civil Dead

,

The Boys

,

Audition

,

Visitor Q

,

Mean Streets

,

Satyricon

,

Aguirre Wrath of God.

Television

Books

House of Leaves, Blood Meridian, Farewell To Arms, Lords of Chaos, The Dirt, HP Lovecraft, A Confederacy of Dunces, schizo.

Heroes

Hair
Melbourne High School

SOUTH YARRA, Australia

Graduated:

1987

Student status:

Alumni

1983 to 1987