Play

Play Next

Add to queue
Play

Play Next

Add to queue

1,038 plays

Play

Play Next

Add to queue

461 plays

Play

Play Next

Add to queue

271 plays

Play

Play Next

Add to queue

3,216 plays

Play

Play Next

Add to queue

131 plays
Genre: Alternative / Rock / Roots Music

Location CHICAGO, Un

Profile Views: 28364

Last Login: 10/13/2012

Member Since 10/26/2006

Website Ur on it!

Type of Label Indie

Bio

.... .... ..Shannon Richardson Band .. (SRB)...... ...... .. .... "Beautiful" by definition means having qualities that delight the senses, excellent, wonderful and the bands personal favorite, highly enjoyable. As much as the definition of the word "beautiful" may mean it takes on a whole new shape and form for this young Chicago band. They have a new EP and the single is called nothing less than "Beautiful Life Is". Much like the definition of the word, the songs are heartfelt, catchy, hip, erie eclectic and rockin. The band is currently composed of four members all hailing from Chicago IL. Shannon Richardson (Vocals & Guitars) Chris McGowan (Bass & Bck up vocals) John Park (Drums) Mark Watland (Percussions). Currently the band is recording and making noise in the Chicago music scene, gainig more fans, and momentum quickly. This band comes together from a lot of various stylings and backgrounds while still managing to hold so much in common. Mainly they all learned music very young and know they have to work hard to get where they want to go. With a blue collor attitude and exceptionally long playlist of original songs featuring titles like "Beautiful Life Is" , "So High", and "To Save The World", the bands future in music is looking exceedingly brite. With influences across the board from Jack Johnson, Red Hot Chili Peppers, Sublime, Led Zeppelin and slews more the band is versatile with many breeds of music. SRB has played venues such as Martyrs, Lake Shore Theatre, Elbo Room, Penny Road Pub and Reggies. Playing alongside of acts such as L.A. Guns, Stevie Starlite, Bo Ho Paisley, etc., they have had the privelage to play with many great musicians. Collectively having played several hundred shows, they are out to make a name for themselves in a life of great music. Continuing to self record/produce and promote a second EP while setting up a summer tour across the nation through California,and traversing back to their homeland Chicago. SRB is currently being played on college radio in California, 98.3 WVLP FM in Indiana, Fearless Radio, and many more across the internet. The band has a sound and feel like a college kids verve in a summertime dream, and is always searching for any and all worthwhile oppotunities to jam. Shannon Richardson Band is currently seeking out everyone from new friends, fans, gigs, sponsors, air play, artists, honestly just everyone and anyone who would like to be a part of this bands life of music. Keep an eye out this summer for The Shannon Richardson Band in a town near you. .. .... ..¤...... ........ ............ ....Check out what Fearless Radio had to say about your Dogs. Just click the Pic, GO!........ .................... .... .. .. .. .. .. .. .. .. .. .. .. .. .. .. .. ...... ........ .. .. .. .. .. .... .. .. .. .. .. .... .. .. .. .. .. ..

Members

Shannon Richardson Vocal/Guitar - Chris McGowan-Bass- John Park-Drums- Mark Watland-Percussion

Influences

Everything under and above the sun but as far as a selection of artists, Jack Johnson, Sublime, Damien Rice, John Mayer, Dave Matthews Band, G. Love and Special Sauce, Mars Volta, Led Zeppelin, The Ramones, Iron and Wine, Counting Crows, Five for Fighting, The Red Hot Chili Peppers, The Rolling Stones, Elvis Presley, Lifehouse, Switchfoot, Better than Ezra, Citizen Cope, The Fishdogs, Shannon Richardson Band, Pink Floyd, The Beatles, Goo Goo Dolls, The Killers, Oasis, Donovan Frankenritter, Train, Tu Pac, Red Hot Chili Peppers, Augustana, Elliot Smith, A Tribe Called Quest, Incubus, Lynyrd Skynyrd, Muddy Waters, Mason Jennings, Jason Mraz, Dispatch, Jets to Brazil, Tracy Chapman, Frank Sinatra, NickleBack, the Fray, David Gray, Bob Dylan, Ben Harper, Nirvana, Extreme, Bob Marley, The Pixies, Guns n Roses, Rancid, The Doors, Justin Timberlake and 10,000 other great artists. ......

Sounds Like

The Shannon Richardson Band
Bio:
..

Shannon Richardson Band

(SRB)




..
"Beautiful" by definition means having qualities that delight the senses, excellent, wonderful and the bands personal favorite, highly enjoyable. As much as the definition of the word "beautiful" may mean it takes on a whole new shape and form for this young Chicago band. They have a new EP and the single is called nothing less than "Beautiful Life Is". Much like the definition of the word, the songs are heartfelt, catchy, hip, erie eclectic and rockin. The band is currently composed of four members all hailing from Chicago IL. Shannon Richardson (Vocals & Guitars) Chris McGowan (Bass & Bck up vocals) John Park (Drums) Mark Watland (Percussions). Currently the band is recording and making noise in the Chicago music scene, gainig more fans, and momentum quickly. This band comes together from a lot of various stylings and backgrounds while still managing to hold so much in common. Mainly they all learned music very young and know they have to work hard to get where they want to go. With a blue collor attitude and exceptionally long playlist of original songs featuring titles like "Beautiful Life Is" , "So High", and "To Save The World", the bands future in music is looking exceedingly brite. With influences across the board from Jack Johnson, Red Hot Chili Peppers, Sublime, Led Zeppelin and slews more the band is versatile with many breeds of music. SRB has played venues such as Martyrs, Lake Shore Theatre, Elbo Room, Penny Road Pub and Reggies. Playing alongside of acts such as L.A. Guns, Stevie Starlite, Bo Ho Paisley, etc., they have had the privelage to play with many great musicians. Collectively having played several hundred shows, they are out to make a name for themselves in a life of great music. Continuing to self record/produce and promote a second EP while setting up a summer tour across the nation through California,and traversing back to their homeland Chicago. SRB is currently being played on college radio in California, 98.3 WVLP FM in Indiana, Fearless Radio, and many more across the internet. The band has a sound and feel like a college kids verve in a summertime dream, and is always searching for any and all worthwhile oppotunities to jam. Shannon Richardson Band is currently seeking out everyone from new friends, fans, gigs, sponsors, air play, artists, honestly just everyone and anyone who would like to be a part of this bands life of music. Keep an eye out this summer for The Shannon Richardson Band in a town near you.
..
¤
..
..
..
Check out what Fearless Radio had to say about your Dogs. Just click the Pic, GO!
Member Since:
October 26, 2006
Members:
Shannon Richardson Vocal/Guitar - Chris McGowan-Bass- John Park-Drums- Mark Watland-Percussion
Influences:
Everything under and above the sun but as far as a selection of artists, Jack Johnson, Sublime, Damien Rice, John Mayer, Dave Matthews Band, G. Love and Special Sauce, Mars Volta, Led Zeppelin, The Ramones, Iron and Wine, Counting Crows, Five for Fighting, The Red Hot Chili Peppers, The Rolling Stones, Elvis Presley, Lifehouse, Switchfoot, Better than Ezra, Citizen Cope, The Fishdogs, Shannon Richardson Band, Pink Floyd, The Beatles, Goo Goo Dolls, The Killers, Oasis, Donovan Frankenritter, Train, Tu Pac, Red Hot Chili Peppers, Augustana, Elliot Smith, A Tribe Called Quest, Incubus, Lynyrd Skynyrd, Muddy Waters, Mason Jennings, Jason Mraz, Dispatch, Jets to Brazil, Tracy Chapman, Frank Sinatra, NickleBack, the Fray, David Gray, Bob Dylan, Ben Harper, Nirvana, Extreme, Bob Marley, The Pixies, Guns n Roses, Rancid, The Doors, Justin Timberlake and 10,000 other great artists.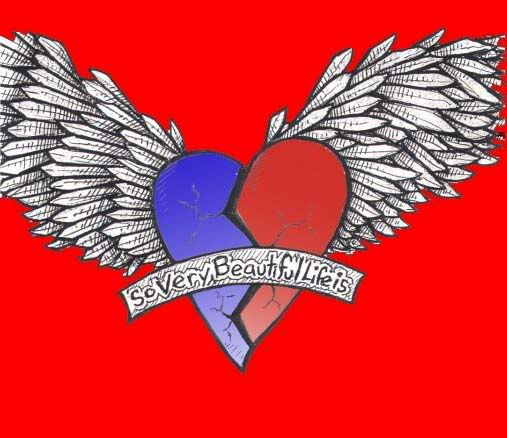 Sounds Like:
The Shannon Richardson Band