Shauna O'Donnell (MUEN) has 21536 friends.
Play

Play Next

Add to queue
About me:
....
..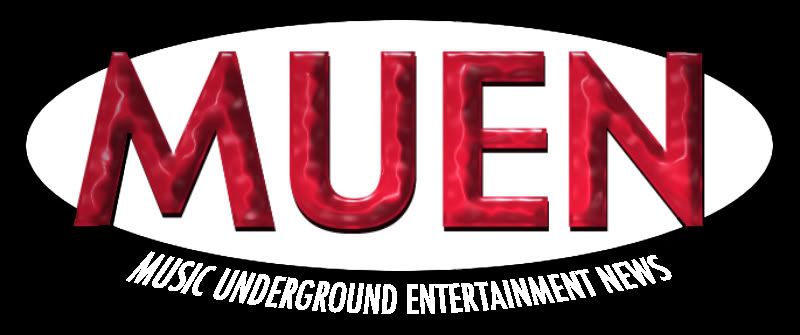 BANDS I HAVE INTERVIEWED
3 DOORS DOWN
3 PILL MORNING
9 ELECTRIC
12 STONES
36 CRAZYFISTS
ABANDON ALL SHIPS
ABIGAIL WILLIAMS
ACE ENDERS
ACE of REALITY CHECK T.V.
ADAKAIN
ADELITAS WAY
ADEMA
ADRENALINE MOB
AGAINST ALL WILL
AGAINST THE WALL
AIRBOURNE
AIZEN
ALICE COOPER
ALL ELSE FAILS
ALL HAIL THE YETI
ALL THAT REMAINS
ALL TIME LOW
ALLELE
ALTER BRIDGE
ALTERNATIVE ADDICTION
AMON AMARTH
ANCHORED
ANDY FRASER
ANEW REVOLUTION
ANOTHER LOST YEAR
ANTHRAX
ARCH ENEMY
AS I LAY DYING
ASHES ASHES
ASKING ALEXANDRIA
AS THEY SLEEP
AT THE SKYLINES
ATOM SMASH
AUTOMATIC LOVELETTER
AVENGED SEVENFOLD
BACK FROM ASHES
BAYSIDE
BELLA MORTE
BETWEEN THE BURIED AND ME
BEYOND THE FALL
BIGCHRIS FLORES
BILL GAAL
BLACK LABEL SOCIETY
BLACKLIGHT REVELATION
BLACK LIGHT BURNS
BLACK STONE CHERRY
BLACK TIDE
BLACK VEIL BRIDES
BLESS THE FALL
BLUE OCTOBER
BLUE STAHLI
BOBAFLEX
BRAND NEW SIN
BREAKING BENJAMIN
BREATHE CAROLINA
BRIAN BUCKLEY BAND
BRIAN VIRTUE (Producer)
BRIAN "HEAD" WELCH
BROKEN VISION
BUCKCHERRY
BULLET FOR MY VALENTINE
BULLETPROOF MESSENGER
BURN HALO
CANCER BATS
CANDLELIGHT RED
CAVALERA CONSPIRACY
CHANNEL ZERO
CHARM CITY DEVILS
CHASING AVALANCHE
CHEVELLE
CHIMAIRA
CKY
CLOSE YOUR EYES
CLUTCH
COLD DRIVEN
COMPANY OF THIEVES
COPPER
CORPUS
CRADLE OF FILTH
CRASHING BROADWAY
CRASH STREET KIDS
CREED
CROSSFADE
CROWNED BY FIRE
DAATH
DAMON MARKS
DANGEROUS NEW MACHINE
DANZIG
DARK NEW DAY
DARYL HALL
DAVID BENDETH (PRODUCER)
DAY ABOVE GROUND
DC4
DEATH PILOT
DEFAULT
DEFTONES
DESILLUSION
DESTROPHY
DEVILDRIVER
DIMITRI'S RAIL
DIRGE WITHIN
DISONIC
DISTURBED
DIVINE HERESY
DOMMIN
DON JAMIESON OF THAT METAL SHOW
DORY DRIVE
DOWNSIID
DRAGONFORCE
DRIVE A
DROWNING POOL
DYING EUFORIA
EARSHOT
EDISUN
EGYPT CENTRAL
EKOTREN
EMILIE AUTUMN
EMMURE
ENDLESS HALLWAY
ENTER SHIKARI
ESCAPE THE FATE
ETCHED IN RED
EVANS BLUE
EVE TO ADAM
EVERCLEAR
EVERGREEN TERRACE
EYES SET TO KILL
FAIR TO MIDLAND
FALL FROM GRACE
FALLING STILL
FEEL NEVER REAL
FEISTY PIRANAHS
FIGHT OF YOUR LIFE
FINGER ELEVEN
FIVE FINGER DEATH PUNCH
FIXER
FLOGGING MOLLY
FLYLEAF
FORSYTHE
FOUR YEAR STRONG
FRAMING HANLEY
FREQUENCY FIFTY FOUR
G TOM MAC
GOD FORBID
GODFED STATIC
GODHEAD
GODS AND MONSTERS
GODSMACK
GRASS CITY
GREELEY ESTATES
GREEN RIVER ORDINANCE
HAILMARY
HALF LIGHT MUSIC
HATEBREED
HEART-SET SELF DESTRUCT
HEAVEN'S BASEMENT
HEAVEN BELOW
HEAVEN & EARTH
HELLYEAH
HIEROSONIC
HIM
HINDER
HOLLY HUTCHISON
HOLLYWOOD MUSIC TV
HOLLYWOOD UNDEAD
HOT CHELLE RAE
HOT WATER MUSIC
HURT
HYDROVIBE
ICED EARTH
INCITE
IN THIS MOMENT
IN WHISPERS
ISIS
JANE'S ADDICTION
JANUS
JASON SUECOF (PRODUCER)
JET BLACK STARE
JOB FOR A COWBOY
JOHN FRYER (PRODUCER)
JOHN REESE
JOHNNY K
JUKE KARTEL
KATATONIA
KAURA
KEVIN LYMAN
KILLSWITCH ENGAGE
KOPEK
KORN
LACUNA COIL
LAMB OF GOD
LAZARUS A.D.
LITTLE BRAZIL
LO PRO
LOVEHATEHERO
LUDO
MADAM ADAM
MACHINE HEAD
MEGADETH
MEMPHIS MAY FIRE
MESSER
METAL COUTURE
MIDDLE FINGER MOB
MIKE ALBERT PROJECT
MINDSLIP
MISS DERRINGER
MODERN DAY ESCAPE
MORROW'S MEMORY
MOTORHEAD
MOTORTRAIN
MSWHITE
MURDERDOLLS
MUSHROOMHEAD
MUTINY WITHIN
MY EVOLUTION
NATASHA JAMES
NIGHTWISH
NOAH GILBERT
NONPOINT
OCEANA
OF BROKEN
ONE LESS REASON
ON TRACY LANE
ONE WAY MIRROR
OPEN AIR STEREO
OTENKI
OTTO VECTOR
OUTWORLD
OVERKILL
OWL
PAMELA MOORE
PANDEMIC
PAPA ROACH
PAPERCUT MASSACRE
PASCUAL ROMERO
PATHOLOGY
PEOPLE IN PLANES
PHANTOM COMMUNIQUE
PICTURE ME BROKEN
PIERCE THE VEIL
PIGGY D of ROB ZOMBIE
PISTOL DAY PARADE
P.O.D.
POGOakaMADONNA WAYNE GACY
POINTS NORTH
POISON
POP EVIL
PROSEVERE
PROVING GROUND
PUDDLE OF MUDD
Q101 CHICAGO RADIO
QUEENSRYCHE
QUIETDRIVE
RATT
RAZER
REBEL DEVIL
RED
RED FANG
REDLIGHT KING
RED LINE CHEMISTRY
REQUIEM FOR THE DEAD
RESTRUCT
REV THEORY
ROB GRAVES (PRODUCER)
ROBIN TROWER
ROCKY LOVES EMILY
ROGER GOFF (Lawyer)
ROTUS
ROYAL BLISS
RUDY SARZO
RYAN GREENE (PRODUCER/ENGINEER)
SALIVA
SAMSAHRA
SANCTITY
SAVING ABEL
SCARLET SINS
SCARRED
SEAN BABAS
SEASONS AFTER
SEETHER
SETTINGS
SEVENDUST
SHADOWS FALL
SHAMAN'S HARVEST
SHAOLIN TEMPLE OF BOOM
SHERWOOD
SHE WANTS REVENGE
SHINEDOWN
SICK PUPPIES
SIGNUM A.D.
SILVERSTEIN
SIX WEEKS SOBER
SMILE EMPTY SOUL
SOCIAL CODE
SOCIETY 1
SOIL
SORE EYES
SOULFLY
SOULS HARBOR
SOUTH OF EARTH
SOUTHERN DEATH THREAT
STAR CITY MELTDOWN
STARDOG CHAMPION
STEEL PANTHER
STONE SOUL FOUNDATION
STONE SOUR
STRAIGHT LINE STITCH
STRUNG OUT
SUFFOKATE
SUICIDE SILENCE
SULE
TADDY PORTER
TANTRIC
TAPROOT
TELLING ON TRIXIE
TESTAMENT
TEXAS HIPPIE COALITION
THE 69 EYES
THE ACACIA STRAIN
THE ALL AMERICAN REJECTS
THE AMITY AFFLICTION
THE AUTUMN OFFERING
THE BIRTHDAY MASSACRE
THE BLACK DOTS OF DEATH
THE CLASSIC CRIME
THE EXIES
THE FAMINE
THE HUMAN ABSTRACT
THE JAKALS
THE KINECTED
THE KOTTONMOUTH KINGS
THE MAENSION
THE MORNING OF
THE NEW CZARS
THE PARLOR MOB
THE PRODUCT
THE SAMMUS THEORY
THE STATUS
THE STONE FOXES
THE THINGS THEY CARRIED
THE TURN
THE URGENCY
THE USED
THE VEER UNION
THE WORD ALIVE
THEORY OF A DEADMAN
THERE FOR TOMORROW
THRILL DELUXE
THROTTLE
THROWDOWN
THROWING GRAVITY
THURSDAY
TIMES OF GRACE
TOBI EARNSHAW
TOLERANCE
TRACK FIGHTER
TRAPT
TRAVERSER
TRIALS
TRIVIUM
TRUST COMPANY
UGLY KID JOE
UNDEROATH
UNDER THE FLOOD
UNEARTH
UNSET
UNWRITTEN LAW
VALORA
VAMPIRES EVERYWHERE
VESTIBULE
VOLBEAT
WAITING FOR DECAY
WAR FROM A HARLOTS MOUTH
WARMACHINE
WE ARE THE FALLEN
WICKHEAD
WINDS OF PLAGUE
WITHIN CHAOS
WORLD UNDER
WVM
YOUTH BRIGADE/BYO RECORDS......
BIOGRAPHY

Shauna O'Donnell started her journey in music at the age of sixteen when she started taking drum lessons at a local music shop. Soon, thereafter, she joined some of the other students in an all girl band called Beau Monde. The band broke up not too long after conception due to conflicting schedules and school, but Shauna knew one day she would have her place in the music industry.

She began modeling at Bullock's Department store while finishing high school, which led to various opportunities, but she wanted to be able to help people so she embarked on a career in the medical field after high school, which lasted for quite a few years. One day she had the opportunity to go down and be in a Papa Roach video. That was the spark she needed. After the video she signed up for Papa Roach's street team and joined several others including becoming an MTV2 Scout in hopes to be able to make a difference in the industry somehow. On the same note, she is a proud member of the Roadrunner Records Road Crew.

Since then she writes and does interviews for MUEN Magazine. The magazine covers signed and unsigned bands. She works with independent and major labels, and bands from all over the world. MUEN covers only the very best talent. She is seen at many shows in the Los Angeles area supporting the bands she believes in. That has led to having two radio shows.

She received an email from Sonja at 525Powertracks.com asking if she would like to do a show on their station and without hesitation the answer was "Yes!" MUEN Talk on 525 Power Tracks was born and has brought the industries most exceptional bands to the show. She has been able to introduce new bands to the station and many have been added to the playlist. The show airs every single Friday at Noon PST/ 3:00 EST. She believes that internet radio is really catching on and it is a very important tool in the promotion of music.

Shauna wanted to do more, so she is taking a stab at publicity. She has taken on the task of helping The Sammus Theory reach their dreams and goals. It has proven to be a lot harder than she thought, but she is giving it her all despite her hectic schedule.

Where would she be without the dedication of the SST? Shauna's Street Team is made up of people who whole-heartedly believe in the bands she promotes. Led by her dedicated team leader Tina, they help to promote the bands that deserve to be heard. Their hard work has paid off for many bands as they spread the word about upcoming shows, CD releases and all the other things bands need our help with. She says, "Street teams do a remarkable job and it really is about all of us working together for one common goal. I am all about team effort and will work with anyone who has a love for music like I do. I do not believe in competition. If you focus on your own goals and don't worry about what other people are doing you will succeed."

Shauna hopes to continue to grow in and with the industry as it changes. Stay tuned, she always has something going on.
.. .. ..
Who I'd like to meet:
Status:

Married

Zodiac Sign:

Cancer