No recent updates in this category.
Why not...
ShotGun Poetry hasn't earned any badges yet... have you?
About me:

What is ShotGun.Poetry?
ShotGun.Poetry is a small writing community that shines upon hidden talented writers and poets all around MySpace. Established in February by DeFF, Queen Michelle and Vennie, we are quickly becoming one of the most entertained and animated groups by bringing everything on the table. Our main focus isn't only poetry, but having fun while doing it, and supporting our fellow poets and writers. Our motto is "Inspiration Comes With Appreciation" and we stand firm behind it.
What makes ShotGun.Poetry different from all the rest?
We do the little things. The everyday-overlook-simple-small-things. Our challenges are fun, exciting and educational that most of our poets and writers gain a lot of new friends just by participating. Popularity isn't something you would find in our "To Do" list.
Why the name ShotGun.Poetry?
Because no one is left behind, they all ride "shotgun" in our shoebox.. We listen to the old ones and get acquainted to the new ones, each our poets have unique ways to put their thoughts on paper, and we simply just provide them the tools.
How do you plan on doing that?
"ShotGun.Sucka Free Sunday"
An open mic we host on Sundays for new friends and old. All skills and genres are welcome, it's a way to get familiar and make friends very quick if you're a newbie.
"Poetry Without Borders"
A range of collaborations between new talented poets in our group and very experienced ones. Like "Flip the Script" story and "ShotGun.Blank Page Workshop" and so much more..
"Every Demon for Himself"
Our annual dark poetry contest, and believe me, we've brought demons out on so many angels. Think you know someone well, wait till Halloween and check us out. You can only get this treat exclusively at ShotGun.Poetry
"ShotGun.Polls"
One of our best strategies to learn about new poets/writers/readers. We post a random poll about your lifestyle and poetry...and also cover today's word of mouth. Very entertaining.
"ShotGun.Pic Challenge"
Inspirational pictures that will have you poking your brains out with a knife, and splattered your thoughts on paper.
"Frat Party Vs. Slumber Party"
Our annual contest where men compete against women for the erotica title. This is where the males and females set their differences in paper. We also keep records each year so you can know which sex is dominating. This party contest can ONLY by found at ShotGun.Poetry.
And more...
ShotGun.Poetry brings a lot of unique and different challenges every week and welcomes poets from many different backgrounds. Friends don't have to be writers to send us a request, we simply ask for your support, love and a $100 dollar donation each week...KIDDIN'!
Leave A Comment
View All Shotgun.Comments
View All Shotgun.Poetry Friends
Please Note
The Shotgun.Poetry Layout was created in, for, and is best viewed in the Mozilla, Firefox Web Browser if you are using AOL, or Windows IE, etc. the layout will display differently than intended.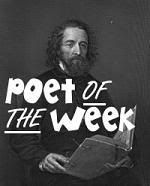 Epiphany
.. .. .. ...... ......
Who I'd like to meet:
Status:

Single

Zodiac Sign:

Virgo