No recent updates in this category.
Why not...
Shreveport Zombie Walk hasn't earned any badges yet... have you?
General

For more info, message us here or email at shreveportzombiewalk at gmail dot com
About me:
October 10, 2010 World Zombie Day™ is the day that all ghouls from Kentucky to Kokomo, from Atlanta to Afghanistan, from Washington to Wales, and from Pittsburgh to Puerto Rico can celebrate together in a near orgy of blood covered bliss!!
Every major and minor city of the world that has ever hosted a zombie walk can band together and give one solid groan heard WORLDWIDE for the zombie cause!
RISE UP UNDEAD BROTHERS AND SISTERS!!! NOW IS OUR TIME TO GROAN AND SHAMBLE FOR WORLD HUNGER!!
........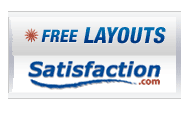 MySpace Layouts, Comments and Graphics
Grab This Layout: Spooky Grave Hand - Halloween Layout
....
Who I'd like to meet:
WINNERS of the DESIGN THE LOGO Contest! Paul Nettles and Michael Burnley! Paul came up with the concept and Michael did the design! CONGRATS! WINNER of the SHORT STORY Contest! Kim Wells! CONGRATS!!!!
Status:

Single

Zodiac Sign:

Aquarius