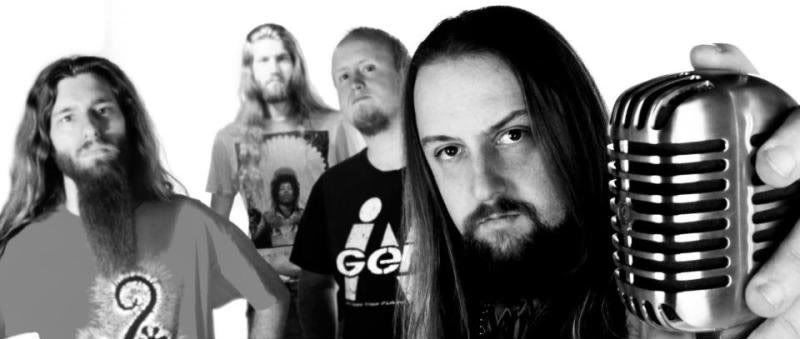 Silas are booking gigs for 2013, keep your eyes open for dates! We also have a BRAND NEW WEBSITE up and running - www.silasbanduk.com
_________________
Congratulations to Dave on the birth of his beautiful baby girl :-) We'll be taking a short rest from gigging whilst things get settled, then we'll be back on the road in February 2013 to continue supporting the release of World of Colour - look out for us playing at a town near you!
_________________
New mini-album World of Colour available NOW at http://silasbanduk.bandcamp.com/
_________________
Check out the Studio diary for World of Colour: http://www.youtube.com/watch?v=hVd5VtissDE _________________
CHECK OUT http://www.youtube.com/user/SILASbanduk for the video of 'In The Grind' Live at Bloodstock Open Air Festival 2010! The footage will be included on the official Bloodstcok DVD
Silas' sound is a fusion of genres; an innovative blend of earth-shatterring riffery, unusual jazzy hooks, otherworldly guitar solos and sensitive melody,containing a vast array of influences and a progressive edge which makes every track different from the last. You will hear jazz, reggae, blues, funk and more, all fused together seamlessly by a destinctive rock and metal crunch - Silas sound like nothing and no one else you've heard.

Based in Bromley, South East London and together for just over 4 years now, Silas quickly achieved local recognition as the premier band to see live, with their critically acclaimed 6 track EP 'To The Ground', released in November 2009, highly sought after by both gig-goers and fellow musicians alike. Having performed at Bloodstock Open Air festival in 2010 and received airplay on Bruce Dickinson's Friday night rock show, Silas are working their way up the ranks and aiming to bring their sound to every corner of the globe!

September 2012 saw the release of mini album, 'World of Colour', featuring a mesmerizing blend of rock, groove, funk, melody and downright dirty heaviness! Silas are back on the road in February 2013, so keep an eye out for them playing at a town near you!



For the official Silas Youtube channel, follow this link : http://www.youtube.com/user/SILASbanduk

For Merch: http://silasbanduk.bandcamp.com/


CONTACT:

For bookings please email SILASMUSIC@HOTMAIL.CO.UK
If you'd like to get in touch you can also contact us through facebook: www.facebook.com/silasbanduk. Thanks!

REVIEWS
'World of colour' is an apt metaphor for the music that lies within this six-track mini-album. Silas have cleverly worked their music in such a way that the compositions maintain their essential cohesion despite the unusual paths they frequently tread...those with a love of melody and of bands inclined to take the path less trod will find much to admire on this record and it certainly promises big things for the future. 'World of colour' is well worth exploring.'
- Sonic Abuse, October 2012

'Heavy rock and metal can sometimes sound dated and cliché, thus the genre encompasses many bands of widely varying quality. But as an example of how it's done properly, Silas are near the head of the pack. Good songs, changing moods and an overall mature feel make this EP certainly stand out from the rest. My absolute personal favourite, the title track 'To The Ground' is a great example of the energetic and fierce but melodic and catchy songwriting capabilities of Silas. That mixed with a tight and and polished, yet edgy and honest production makes a truly head-banging headphone experience.'
- Vinzenz Benjamin, Online sessions/Go West, May2010









..
Influences:
All types of music - rock, metal, world music, classical music, jazz, blues, soul, funk, you name it!


Genre: Fusion / Metal / Rock

Location S.E. London, Un

Profile Views: 69920

Last Login: 3/16/2013

Member Since 11/24/2005

Website www.myspace.com/silasworld

Record Label None

Type of Label Unsigned

Bio

Having recently performed two sets at Bloodstock Open Air festival 2010 (New Blood Stage and Jagermeister Acoustic Stage) and received airplay on Bruce Dickinson's Friday night Rock Show, Silas are working their way up the ranks of rock and metal's finest. Based in Bromley, South East London and together for nearly 3 years now, they quickly achieved local recognition as the premier band to see live, with their critically acclaimed 6 track EP 'To The Ground', released in November 2009, highly sought after by both gig-goers and fellow musicians alike. Silas' sound is a fusion of genres; an innovative blend of earth-shatterring riffery, unusual jazzy hooks, otherworldly guitar solos and sensitive melody,containing a vast array of influences and a progressive edge which makes every track different from the last. You will hear jazz, reggae, blues, funk and more, all fused together seamlessly by a destinctive rock and metal crunch - Silas sound like nothing and no one else you've heard. .. .. 2011 will see the release of a brand new EP from Silas which is currently being written and will be out mid July. A UK tour will follow and, as always, sights are firmly set not only on conquering the UK but the rest of the world!! Keep you eyes and ears peeled for more .. .. CONTACT: To get in touch with Silas about bookings or anything else Silas related, contact silasmusic@hotmail.co.uk. Please DO NOT contact us through Myspace! TO JOIN THE MAILING LIST, send an email to the above address with 'SILAS MAILING LIST' in the subject bar. For the official Silas Youtube channel, follow this link : http://www.youtube.com/user/SILASbanduk Find Silas on Facebook: http://www.facebook.com/silasbanduk .. REVIEWS .. 'Heavy rock and metal can sometimes sound dated and cliché, thus the genre encompasses many bands of widely varying quality. But as an example of how it's done properly, Silas are near the head of the pack. Good songs, changing moods and an overall mature feel make this EP certainly stand out from the rest. My absolute personal favourite, the title track 'To The Ground' is a great example of the energetic and fierce but melodic and catchy songwriting capabilities of Silas. That mixed with a tight and and polished, yet edgy and honest production makes a truly head-banging headphone experience.' .. -Vinzenz Benjamin, Online sessions/Go West, May2010 .. .. 'The songs on display, as with the demo, were ones of quality, with every track containing a uniqueness that makes Silas so... well unique! ...Arguably some of the best songs in the local area. Each track contains crunching riffs, a vast array of influences and an energy that never lets you lose touch with the music. This is the first music of 2009 to have really grabbed my attention. ' .. -Alan Hicks, Komodo Rock .. .. 'This band definitely know how to mix things up, throwing in blues to jazz to reggae, mixed with a huge dose of metal to tie it all up. . . They're a band you definitely want to see live, they just rocked the place to the core.' .. - Rock Matrix .. .. .. .. .. .. ....SILAS.... | ....Promote Your Page Too............ .. Copy and paste the code below to your website .. .. ..

Members

Vocals: Dave Runham, Bass: Matt Drumm, Drums/guitar: Mike Ross, Drums/guitar: Tom Ross

Influences

All types of music - rock, metal, world music, classical music, jazz, blues, soul, funk, you name it! .. ..

Sounds Like

A kind of deep stir fry with all of our influences in it, which cooks to make something different all together!