Play

Play Next

Add to queue
Play

Play Next

Add to queue

180 plays

Play

Play Next

Add to queue

80 plays

Play

Play Next

Add to queue

53 plays

Play

Play Next

Add to queue

53 plays

Play

Play Next

Add to queue

74 plays
Electric Empire 1st album!
La Bombe soul/funk de l'année!

Electric Empire est la nouvelle bombe soul/funk de l'année qui nous vient directement d'Australie. Le jeune quator nous emmène dans les rouages d'un son brut de décoffrage, tout droit inspiré des années 1970 et de leurs mélodies irrésistiblement soul, funk et R'nB. Leurs influences ont souvent été décrites comme un mélange bien arrangé des sonorités impénétrables de Stevie Wonder, Al Green, ou encore Curtis Mayfield... Une sauce bien épicée qu'on ne saurait décrire plus longtemps sur le papier, à écouter absolument donc !


Reggae Gospel from Jamaica!

Élu meilleur artiste de l'année en 2011 par les EME Awards (Excellence in Music and Entertainment - Jamaïque), le talentueux Tarrus Riley revient cette année avec un nouveau projet digne de son vécu et de son charisme reconnu à travers le monde. Mecoustic qui sera dans les bacs le 17 Avril 2012, est l'aboutissement d'une ascension artistique mondiale et de la volonté de développer l'art de la vocalise et de la composition. Cet album est aujourd'hui la consécration d'une vie artistique riche et internationale. Il se rapproche d'une esthétique acoustique, et c'est là la nouveauté. Nous redécouvrons Tarrus Riley sous un autre angle, dans un autre registre, complètement différent de la vibe reggae/dancehall dans laquelle nous avions l'habitude de l'entendre. Le son est soigneusement travaillé, porté par la voix subtile de ce jamaïcain qui fait preuve, une nouvelle fois, d'ingéniosité et de talent. Pour les fins connaisseurs, ils découvriront des reprises originales des titres phares de l'artiste tout au long de l'album.


Genre: Funk / Reggae / Soul

Location Bordeaux, Fr

Profile Views: 29108

Last Login: 11/7/2011

Member Since 5/31/2006

Website www.soulbeats.fr

Record Label Soulbeats Records

Type of Label Indie

Bio

La création de Soulbeats est née de l'envie d'encourager les groupes indépendants à propager leurs musiques. Considéré comme un moyen de contrecarrer les tendances imposées, Soulbeats permet aux artistes de scène de développer leur support discographique. En relation directe avec ses artistes, le travail de Soulbeats en amont et en aval est très large : accompagnement et encadrement des artistes, travail au près des médias, trouver des relais de distribution ; avec un seul but : permettre le développement des artistes et de leur carrière. Soulbeats à centrer ses activités autours de la musique qu'il aime et que nous aidons à développer : le reggae, la soul et le funk. Définit comme un label métissé et international, cela ne nous empêche pas de rester proche de notre culture et de nos artistes. Un label à dimension humaine qui ne se contente pas seulement de commercialiser un album mais un travail artistique, des valeurs et une passion : la musique. Authenticité, originalité, engagements planétaires, combattant, autant de ligne directrice qui nous ont motivées à lancer ce projet.

Members

SOULBEATS RECORDS 53 route des Gunes 33250 Cissac Médoc Label Manager: Vianney Liesenborghs vianney@soulbeats.fr Communication: Sarah Mokni sarah@soulbeats.fr Distribution/Export: Yoann Moulin yoann@soulbeats.fr

Influences

Reggae, soul, funk, musiques du monde

Sounds Like

soulbeats records, sebastian sturm, groundation, takana zion, tarrus riley, gizelle smith, shaolin temple defenders, electric empire
BUILDING AN ARK - Groundation
LES VIRTUOSES CALIFORNIENS REVIENNENT EN EUROPE AVEC UN 7EME ALBUM



Groundation est un groupe complètement à part dans le reggae. Les neufs membres de ce combo possèdent un noyau de fans hardcore qui les soutient(nent) dans tout ce qu'ils peuvent entreprendre. Après de nombreuses années passées à écumer la côte Ouest américaine, les Groundation ont franchi l'Atlantique pour s'imposer dans l'Europe toute entière. Il faut dire que le groupe possède de nombreux arguments : il demeure l'une des plus efficaces formations scéniques au monde. Toujours fidèles aux standards de qualité qui les caractérisent, les Groundation sont aujourd'hui de retour avec l'un de leurs meilleurs albums en date sobrement baptisé «Building An Ark». Harrison Stafford y développe la volonté de construire une arche, de préserver un certain savoir et de garder le positif dans la musique. Cette fois-ci pas d'invité de renom, juste dix titres en version longue qui font la part belle à la voix caractéristique d'Harrison et de ses deux choristes féminines, mais aussi aux fabuleux musiciens de la formation qui peuvent ici démontrer tout leur savoir-faire : un reggae jazzy lourd, puissant et hypnotique. Les arrangements sont notablement soutenus et les ambiances musicales parfaitement maîtrisées. Plus le temps avance, plus la musique de Groundation évolue : les compositions sont de plus en plus complexes et les influences planantes et impressionnistes de plus en plus marquées. Bref, «Building An Ark» est tout simplement un disque classique et moderne à mettre entre toutes les oreilles !


GET UP & GET GOING - Sebastian Sturm - 14/10
LE RETOUR DE L'AUTHENTIQUE ROOTS ROCK REGGAE

Le 14 Octobre découvrez le dernier album de Sebastian Sturm accompagné de son nouveau band The Exile Airlines. Le jeune prodige allemand nous offre dans Get Up & Get Going un nouveau son directement inspiré des sonorités du rock ska des années 1970 soigneusement mixé avec des mélodies plus modernes et underground. Fruit d'une nouvelle collaboration placée sous le signe du roots, Get Up & Get Going dépeint quelques unes des plus belles notes du courant reggae, passant avec légèreté de l'accoustique à l'indie rock, avec cette voix subtile qui fait de Sebastian Sturm le digne représentant de la scène reggae européenne!
Depuis plus de dix ans, la scène reggae française ne cesse de se développer, de se diversifier et de s'exporter. Soulbeats vous propose donc de découvrir ou de redécouvrir les plus beaux morceaux d'une génération qui a su montrer que le reggae était une musique universelle. C'est l'amour du reggae bien sur qui nous a poussé à réaliser ce projet, mais c'est aussi l'importance que nous attachons à la découverte de nouveaux artistes et de nouveaux sons. De Jah Gaia, Datune, Sundyata, Broussai, Alam, The Banyans ou encore Mo Kalamity, Funde, The Rockin Preachers et Papa Style & Baldas, en passant par Danakil, Sinsemilia ou Dub incorporation, laissez vous emporter par the French Reggae Revolution, vous verrez, on en oublierait presque que le reggae est né de l'autre côté de l'Atlantique...
,
Blog: http://soulbeatsrecords.skyrock.com/
SOULBEATS
http://www.soulbeat.fr
WARN THE NATION - Mista Savona - 10/06
Un des plus grands producteur de reggae australien... Des featurings jamaïcains de renom... WARN THE NATION!



Jamaïque. Australie. Tambours afghans. Basses cireuses, percussions, clarinettes. Sizzla, Capleton, Anthony B, Horace Andy, Burro Banton... Mista Savona réussi un mix ingénieux et unique, de quoi faire exploser les Sound Systems cet été! Jake Savona alias Mista Savona, mondialement connu comme le premier producteur reggae en Australie arrive enfin en Europe avec son dernier album "Warn the Nation", déjà disponible de l'autre côté du globe depuis juillet 2010. Il est décrit comme "l'une des meilleures productions reggae australiennes"! Le producteur de Melbourne, fait un retour prometteur avec ce 4ème opus en s'entourant, comme pour son premier album, d'artistes reggae/dance-hall de renommée internationale. Il enregistre ainsi une production qui s'annonce être une des plus complètes et pointues depuis le début de sa carrière. Production complète en effet, puisque chacun y apporte son grain de sel. Dès le premier morceau, Anthony B met le feu avec "Chant for the Poor", Burro Banton évoque avec autorité les conditions mondiales actuelles dans "Clean Air Clean Country", et la prodigieuse voix d'Horace Andy répand la bonne parole avec "Change your Ways". Quant à Sizzla, élément indispensable à cette production lourde de sens et d'engagement, il se surpasse sur la version acoustique de "Why does the world cry", encore plus touchante que l'originale. "Warn The Nation" est composé de 16 titres dancehall et roots reggae. Tout au long de l'album, sont abordées différentes thématiques telles que l'injustice, la protection de l'environnement, ou encore les inégalités entre riches et pauvres. Engagé et rythmé, cet album apparait comme la nouvelle sortie reggae de l'année, tant pour les fans de reggae que pour les moins férus. Car l'idéologie positive qui en émane s'adresse à tous! En espérant que le reggae australien parviendra à se faire une place en Jamaïque et partout ailleurs!
One of the greatest reggae producer in Australia.. featuring the most famous Jamaican artists... WARN THE NATION !!! Jamaica. Australia. Afghans Beats. Basses, percussions, clarinets. Sizzla, Capleton, Anthony B, Horace Andy, Burro Banton... Mista Savona makes some genius and unique mix, the kind that will blow any Sound System this summer ! Jake Savona a.k.a Mista Savona is the first Australian reggae producer known worldwide. He is eventually hitting Europe with the sound of his brand new album "Warn the Nation", which is already available across the ocean since July '10... It is said to be « one of the best Australian reggae production ever » ! Originally from Melbourne, Mista Savona knew exactly how to make that 4th record sound right. Once again, he surrounded himself with the biggest reggae/dance-hall acts. The production is expected to be the most complete and precise one he ever released. A whole complete production work indeed, regarding the various artists who took part in its process. From Anthony B's « Chant for the Poor », to Burro Banton's « Clean Air Clean Country » passing by Horace Andy's « Change your Ways »... The lyrics mention the world, its issues and how to deal with them . This is to the top of one very committed and meaningful production that Sizzla adds his acoustic version of « Why does the world cry », even more heartbreaking that the original version. « Warn The Nation » contains 16 dancehall and roots reggae tracks. Injustice, environment protection or inequality between riches and poors are thematics that are dealt with throughout the record. Committed and with great rhythms, this album happens to be the release of the year for reggae fans, but not only, because of the positive vibe it conveys ! We're truly hope Australian reggae will find its place in Jamaica.. and everywhere else!


TAKANA ZION: RASTA GOVERNMENT (CD) LE 13 MAI 2011!!
La Renaissance du Reggae Africain


En Jamaïque, son nom est synonyme d'excellence. Après avoir signé un premier album en Afrique dans le studio de Manjul, puis un second à Paris en 2009 (« Rappel A L'Ordre »),l'étape suivante de Takana Zion devait logiquement être la Jamaïque. On trouve donc sur ce disque une dizaine de morceaux cousus de fil roots, avec un son à la fois organique et moderne. Entre deux perles roots, Takana ose aussi le crossover funk. La session de studio avec Capleton restera parmi les meilleurs souvenirs de son aventure jamaïquaine ( « The Glory »). A travers ses textes engagés Takana insiste sur l'importance de ses messages. Il sait que, pour beaucoup de jeunes des bidonvilles, en Afrique et dans sa Guinée natale, ses paroles sont éducation. Gageons que cet album jamaîquain, indiscutablement le plus abouti de sa discographie, lui permettra enfin de rétablir un peu ce déséquilibre de notoriété entre l'Afrique et l'Occident.

In Jamaica his name is synonymic of excellent. After having signed a first album in Africa in the Manjul' studio and a second in Paris in 2009 («Rappel A l'Ordre»), the following step of Takana Zion should definitively be Jamaica. We find on this record ten tracks with at once an organic and modern sound. Between two roots pearls, Takana also dares the crossover funk. The session of studio with Capleton will stay it best memories of his Jamaican adventure («The Glory»). Throught his committed texts, he insists on the importance of his messages. He knows that, for many young people of shanty towns, in western Africa and particulary Guinea his words are education. Let us guarantee that this jamaîquain album, indisputably the most accomplished of its discography, will allow him to finally restore a little bit this generally fame imbalance between Africa and the West.


PROFESSOR: MADNESS (CD et LP) sortie le 19 avril
Le projet solo d'Harrison Stafford aka Professor, chanteur et leader de GROUNDATION



«Professor», celui qui professe quelque chose; dans ce cas, le sujet est la Cisjordanie et le conflit entre les communautés Israéliennes et palestiniennes. "J'avais déjà visité Israël auparavant, en effet avec Groundation nous avions fait 3 concerts mémorables à Tel Aviv, mais cette fois, je voulais voir le pays du point de vue palestinien. En revenant d'Israël à la Jamaïque, je me suis enfermé dans mon petit studio, loin de chez moi, sur les collines surplombant St Ann's Bay, dans la communauté de Lime Hall, et avec l'esprit révolutionnaire de Marcus Garvey soufflant à travers les branchages luxuriants des arbres frutiers, je me suis assis avec ma guitare et j'ai arrangé mes chansons de Cisjordanie, qui ont fini par donner ces 8 morceaux. J'ai ensuite appelé mon batteur de Reggae préféré et ami de longue date Leroy «Horsemouth» Wallace, et quelques semaines plus tard nous nous retrouvions tous les deux dans un hôtel guindé à Kingston pour finaliser les arrangements des chansons. Puis j'ai appelé Flabba Holt, le fondateur de Roots Radics et bassiste d'Israel Vibration, que je connaissais aussi depuis de nombreuses années; il intégra le projet. Mon but était d'aller à l'opposé des albums de Groundation; Je voulais enregistrer, mixer et masteriser l'album entier à Kingston, en Jamaïque, avec quelques uns des plus grands musiciens de l'histoire du Reggae. Les versions Dub viennent de l'un de mes amis d'enfance, Rob Cross de Californie. Elles sont dynamiques, spéciales et elles complètent vraiment bien l'album. J'espère que tout le monde, qu'il soit d'un côté ou de l'autre de la ligne, appréciera la musique. Blessings Always»
Harrison Stafford «Professor»

«Professor» one who professes something; in this case the subject is the West Bank and the conflict between Israeli and Palestinian societies. "I had visited Israel before, in fact as Groundation we've performed 3 memorable concerts in Tel Aviv, but this time I wanted to see it from the Palestinian perspective. Returning from Israel to Jamaica I locked myself in my one-room home away from home in the hills above St. Ann's Bay, in the Lime Hall community, and with the revolutionary spirit of Marcus Garvey blowing through the green lush fruit trees I sat with my guitar and arranged my West Bank songs into these 8 tracks. I then called up my favorite Reggae drummer and long time musical friend Leroy «Horsemouth» Wallace and a few weeks later the two of us sat in a stuffy hotel in Kingston and cemented the songs into their final arrangements. Next I called up Flabba Holt, founder of the Roots Radics and bassist for Israel Vibration, we had also known each other for many years, he was into the project. My goal was to do the opposite of a Groundation record; I would record, mix, and master the entire album in Kingston, Jamaica with some of the greatest musicians in Reggae history. The Dub versions come from a childhood friend of mine, Rob Cross in California, they are dynamic, special, and they truly complete the record. I hope everyone, from both sides of the line, enjoys the music. Blessings always,"
Harrison Stafford «Professor»



Album disponible en téléchargement
SOUL REVOLUTION: ONE MORE TIME (EP) 11 Avril
Une fusion épatante de Hip Hop Soul Contemporain, leur histoire commence en 2006, leur premier single « One More Time » a vu le jour le 11 Avril dernier.



Le "Soul Revolution" Project est un rassemblement d'artistes Bordelais réunis autour d'une passion commune : la musique. Ce projet naît en 2006 après une rencontre insolite dans les fameuses caves à jazz Bordelaises entre The Lion of Bordeaux et Don Argentino. Inspirés par la "West Coast Underground": Project Blowed, ShapesShifters, Living Legends, Quanum project, Jurassic 5, Visonaries, Lootpack, Emanon... Nos deux jeunes artistes s'aventurent sur la scène Bordelaise et invitent des musiciens d'horizons différents à collaborer sur leurs productions. Ils abordent deux thèmes phares : l'amour et la révolte dans le but d'exprimer un sentiment d'indignation face à un système où la facilité essaye de corrompre chacun de nous. Soul Revolution, nous propose depuis le 11 Avril leur premier single deux titres sous un format Vinyle 45 tours avant de nous présenter leur premier album complet en Septembre prochain.Nous vous rappelons que Soulbeats Records a ouvert les portes de son site internet le 1er Mars, il est à l'heure actuelle pleinement fonctionnel. Dans le but de créer une véritable interface entre le label, ses artistes, les professionnels de la musique mais également les passionnés, des rubriques sont destinées à la présentation de nos artistes et à leurs discographies. Notre site propose un espace privilégié pour les professionnels, leur permettant d'accéder à toutes les informations (téléchargement de sons,N biographies, photos, visuels…) mais aussi de commander en ligne.

An outstanding blend of Contemporary Hip Hop & Soul. Their story first started in 2006 and their debut single « One More Time » came out on April 11th. The "Soul Revolution" Project was born in 2006 after the most random meeting in Bordeaux's famous Jazz basements such as The Lion of Bordeaux and Don Argentino. Back then, it was all about like-minded artists gathering to share one passion : music. Project Blowed, ShapesShifters, Living Legends, Quanum project, Jurassic 5, Visonaries, Lootpack, Emanon...The "West Coast Underground" happens to be their biggest inspiration. It didn't take much time until our two young artist started to hit the "Bordelaise" scene and introduce their music to the people, mostly by playing gigs alongside artists from different worlds that would eventually collaborate on their productions. Love and the rebel movement are the thematics the most dealt with throughout the lyrics, a way for them to express their disagreement to a system that goes with corrumption. Since April 11th, Soul Revolution is offering their debut single, made of two tracks under a 45 Tours Vinyle format. It is to be seen as a sneak peak of their forthcoming complete album that ought to be released next september. Let us remind you that Soulbeats Records has launched his website a short while ago, and it is currently fully functional. We are strongly willing to create a real connection between our label, its artists, the music industry's professionals as well as music lovers. In order to reach that objective, we made sure our artists and their discography are fully introduced to you through different sections. Moreover, our website offers a special access for professionnels for them to get the fullest informations (Downloads, biographies, photos, visuels…) and to order online.


ROOTZ UNDERGROUND : Live In France (CD)
Revolution Reggae Music


Après le premier album « Movement » qui les a révélés en 2008, suivi du second album « Gravity » en 2010 qui a défrayé la chronique, les Rootz Underground ont écumés les scènes européennes et Françaises. Une première tournée de 22 dates en France en première partie du groupe Danakil leur a donnée la possibilité d'enregistrer ce superbe Live. Deux autres tournées printanières et estivales ont permis d'assoir le groupe comme la révélation du nouveau son Reggae Roots from Jamaïca !!!

After the first album «Movement» which revealed them in 2008, followed by the second album « Gravity « in 2010 which was in the news, Rootz Underground have played on a lot of European and French stages. A first tour of 22 dates in France in first part of the band Danakil gave to them the possibility to record this beautiful live. Two other spring and summer tours permit them to become the revelation of the new Reggae Roots from Jamaïca!!!


CHATEAU SOULBEATS : La compilation soul/funk (CD & LP)
A Pure Soul Wine Selection


« Château Soulbeats » est une compilation soul/funk, symbole de l'identité métissée du label. Une compilation aux couleurs de la région qui regroupe aussi bien des artistes locaux, qu'internationaux. Le tracklisting réunissant des artistes tels que Shaolin Temple Defenders, Martha High, Gizelle Smith, Robertson ou encore Dee Ann donne une robe et un caractère unique à cette compilation qui ravira les amateurs du genre.

"Château Soulbeats" is a soul / funk compilation, symbol of the label crossed identity. A compilation in agreement with the region which as well groups together local than international artists. The tracklisting gathering artists such as Shaolin Temple Defenders, Martha High, Gizelle Smith, Robertson or still Dee Ann gives a unique character to this compilation which will delight the amateurs.


REGGAE SUN SKA FESTIVAL 2010 - La compilation officielle (CD)
Le Meilleur Du Reggae Sun Ska Festival 2010


La compilation « Reggae Sun Ska festival 2010 » regroupe les plus belles chansons de la plupart des artistes présents sur cette édition. Des morceaux les plus légendaires de la scène reggae aux morceaux actuels les plus élaborés, cette compilation est une très belle rétrospective de l'évolution de la musique reggae. A noté un titre exclusif de Steel Pulse, Hold on For Haïti, enregistré pour les victimes du terrible séisme de janvier 2010.

The compilation "Reggae Sun Ska festival 2010" includes the most beautiful songs of almost all the artists presents on this edition. From the most legendary reggae song to the most elaborated present composition ,this compilation is a very good representation of the reggae music evolution. An exclusive title of Steel Pulse, Hold one For Haïti, recorded for the victims of the terrible earthquake of January, 2010 is also available.


SHAOLIN TEMPLE DEFENDERS - Take It Slow (CD & EP & LP)
From Deep Soul To New Funk


Le troisième opus de nos moines préférés... On y retrouve Gift of Gab, MC acrobate et expérimenté des fameux Blackalicious, qui nous offre son flow hip hop imparable sur le titre éponyme «Take it slow» enregistré à Oakland-California, mais aussi une bonne partie de la scène Bordelaise (The Jouby's, Gang of Divas…)

The third opus from our favorite monks... The record features Gift Of Gab, the talented and experienced MC from Blackalicious, who delivers his highly-recognizable rap style on the title track, 'Take It Slow', recorded in Oakland, CA, but also a good deal of the Bordeaux music scene(The Jouby's, Gang Of Divas…)


GROUNDATION - Dragon War (LP)
Spiritual Roots Reggae


Sorti uniquement en Vinyle, la réédition du tant attendu Dragon War est enfin arrivée. Remix dub de plusieurs morceaux de l'album « Hebron Gate », ce quatrième album des Groundation est une perle rare et précieuse pour tous les amateurs de dub. Ce LP réunit trois titres sur chaque face. Les dubs sont puissants, sophistiqués et de nature contemplative. De quoi ravir les plus exigeants...

Exclusively released on vinyl, the new edition of the long-awaited Dragon War finally arrived. Remix dub of some title of the album "Hebron Gate", this fourth album of Groundation is a rare and precious pearl for all the dub lovers. This LP is composed of three titles on each face. Dubs are powerful and sophisticated. This vinyl will enjoy the most pernickety of us…


ROOTZ UNDERGROUND - Gravity (CD)
Revolution Reggae Music


Alors que le Dancehall écrase tout en Jamaïque, un groupe a décidé de se lancer dans le roots, le vrai, le pur, l'authentique. Les Rootz Underground, puisque c'est leur nom, ont ainsi un choisi un style moins en vogue chez eux et une route plus compliquée pour atteindre la reconnaissance de leurs compatriotes. Mais pour ce qui est des amateurs de reggae, ils constituent certainement une des bonne surprises de 2010 !!!

After their first album which was a true revelation, the Rootz Underground comes back with a second one as roots. A mystical album with mature melodies and intelligent texts. Gravity contains fourteen fresh tracks from Rootz underground. It is lead by the first single "Power to The People" which in light of the January 2010 earthquake is 'livicated' to the people of Haiti.


REBELUTION - Bright Side Of Life (CD)
Le Groupe Number One Aux USA !


Décidemment le reggae américain a le vent particulièrement en poupe actuellement. Issus de Santa Barbara en Californie, les Rebelution connaissent une popularité très importante dans leur pays natal. Deux ans après leur premier opus, ils reviennent avec un Cd composé de douze titres. Leur musique pourrait être facilement défi nie comme un mélange de reggae roots et d'une énergie très rock'n'roll. Si vous aimez des groupes comme les Groundation ou SOJA, alors vous adorerez sans aucun doute les Rebelution.

Recorded in their home town of Santa Barbara at Santa Barbara Sound Design."Bright Side of Life" features 12 new signature tracks blending the band's cohesive mix of reggae, rock, and hip-hop influences in a calliope awash of front man Eric Rachmany's Santana-esque guitar flurries, Marley D. Williams' solid and attacking bass lines, the psychedelic and tasteful piano, keyboard and Hammond b-3 stylist of Rory Carey, and the jazz rock fusion of Wesley Finley's finesse drumming and percussion.


THE JOUBY'S - London Busking (CD)
Le Trio Le plus Soulsteady De l'Hexagone


Accompagné depuis deux ans d'un backing band de trois musiciens expérimentés (entendus notamment aux côtés de Train's Tone, Niominka'bi, Duke…), le trio le plus soulsteady de l'hexagone a voulu donner plus de consistance et d'engagement au Jouby's. Plus rock et peut-être un peu moins steady qu'à ses débuts, le groupe a su mûrir son univers avant de réaliser ce très attendu premier opus !

When they were joined two years ago by 3 experienced backing-band musicians already starring in Train's Tone, Niominka'bi and Duke, the artists committed to consistency and the band's inspired and seducing universe conquered a real diverse audience. Probably more rock- still no less -steady than at the origins, the Jouby's matured in Paris, at summer festivals in Italy and the South of France. 13 energetic tracks of their composition on this first album, « London Busking », released in January 2010.


GIZELLE SMITH - This Is Gizelle Smith & The Mighty Mocambos (CD & LP)
La Golden Girl Of Funk


On l'appelle la "golden girl of funk" en allemagne ... Le son est bien vieillot, cette fois sans honte ni remords d'avoir scrupuleusement utilisé de vieux micros et amplis, pour finalement retrouver la fraîcheur du son deep-funk actuel, mais sans cacher les influences du passé. C'est un album puissant, simple et efficace.

Ever since their first collaboration on the "Mocambo Funk Forty Fives" compilation, things have gained momentum for Gizelle Smith, the "Golden Girl of Funk". In the days of digital recording and Pro Tools editing, they show true exception to modern techniques and create their highly regarded, unique and raw soul sound, by making use of simple dynamic microphones and reel-to-reel tape machines.


MOONRAISERS - Do The Right Step (CD)
Les Nouveaux Extraterrestres De La Scène Reggae Européenne Débarquent En France


L'attente a été longue mais le résultat n'en est pas moins satisfaisant. Les Moonraisers nous livre avec ce troisième album un petit bijoux explosif bien représentatif de la diversité musicale de Jaba et sa petite famille. Une magnifique version du plus que célèbre « Hotel California », une version du morceau « Rise Up » de Yves Larock et de très bon titres comme White Spliff, Puppet Master ; cet album ne vous laissera pas de marbre !

The expectation was long but the result is here! With this third album they delivered us a real jewel which is a perfect representation of their musical influence diversity. A magnificent version of the more than famous title "Hotel California", a version of the " Rise Up " of Yves Larock and some very good songs as White Spliff or Puppet Master; this album could become one of your favorite CD!


ROBERTSON - Favorite People (CD)
ROBERTSON = la voix de BULLFROG + la guitare de KID KOALA + la basse de MONEY MARK (Beastie Boys)


"Favorite People", affiche un nouveau son infusé de soul chanté sur des chansons d'amour mélancoliques touchées d'ironie et de sensibilité pop crochue prenant racine dans le funk et le blues. Mark Robertson réalise avec ce premier album Favorite People une magnifique synthèse de la Soul et du Funk, avec même un léger soupçon de Pop-Folk 70's à la sauce West Coast.

Live Robertson sings, plays guitars, bass, sampled drums, loops and effects, backed by the multi-instrumentalist Peter Santiago on bass and drums and other Bullfrogs always keeping things interesting and fun. His new self produced release titled "Favorite People" is 11 tracks of modern and vintage sounds and songs ; close and personal as an indie yet smooth as old 70's soul.


SHAOLIN TEMPLE DEFENDERS - Chapt II : Gettin' The Spirit (CD & EP)
« Wild Soul Funk !! »


Leur deuxième volet, «Chapter II : Gettin' The Spirit», les place aujourd'hui comme une des références de la scène Soul Funk européenne en collaborant notamment avec Eddie Roberts (The New Mastersounds) qui a réalisé le mix et le mastering à Leeds (Uk), temple de la Soul made in England. Le groupe invite également des artistes tels que Dionne Charles (Baby Charles), Martha High, Gang of Divas, Jouby's band, Franck Lemeyregie et Franck Vogler, pour enrichir ce nouvel opus.

The second chapter of their discography, 'Gettin' The Spirit, sets them as one of the references of the new European Soul/Funk scene, most notably by working with Eddie Roberts(New Master Sounds) who performed the mixing and the mastering in Leeds(UK), the home of Deep Funk made in England. The special guest appearances of Dionne Charles, Martha High, The Gang Of Divas and The Jouby's add more credits to the overall quality of the record.


SEBASTIAN STURM - One Moment In Peace (CD)
The Reggae Roots Revelation
Révélé au grand public en 2006 avec un album prometteur This Change is Nice , Sebastian Sturm, jeune chanteur, germano-indonésien fut élu «Espoir reggae de l'année » par les lecteurs du magazine allemand Riddim. One Moment In Peace est un album intense, aux accents organiques. Douze titres compacts et cohérents qui privilégient des ambiances old school.
Sebastian, aged of 28, is one of the youngest reggae entertainers in Europe. Consequently he developed further his own style of combining classic song writing and authentic Reggae. The readers of Europe's most important reggae magazine Riddim voted him Best Newcomer 2007 and 2008. One Moment In Peace is an intense album, with organic accents. Twelve compact and coherent titles which privilege old school atmospheres.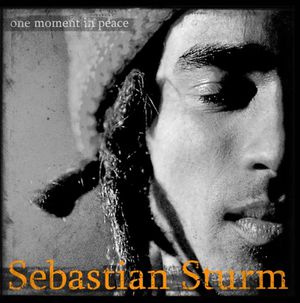 MARTHA HIGH - W.O.M.A.N (CD & LP)
«Funky Diva, soul sister, la légendaire choriste de James Brown et Maceo Parker


La diva demanda au Shaolin Temple Defenders de l'accompagner pour une soixantaine de dates. De cette collaboration naîtra l'album W.O.M.A.N, véritable petit bijou pour les amateurs de soul et de performances vocales. Ecoutez, appréciez, voyagez…

The diva asked to the Shaolin Temple Defenders to accompany her for almost sixty dates. From this collaboration will born the Album W.O.M.A.N, a real jewel for the amateurs of soul and vocal performances. Just listen, appreciate and travel…


LIEUTENANT FOXY - Dub & Vocal In My Central Station (CD)
« Le retour du Reggae original ! »


Lieutenant Foxy nous arrive avec son premier opus. Les arrangements et le mix ont été faits par Gérald 'Prince Finger' Dumollard (Ingénieur du son de Groundation, Sugar Minott, Dennis Alcapone, Nicole Willis and the Soul Investigators...). Un album fait «à l'ancienne», une face dub et une face vocale.

Lieutenant Foxy finally arrives with his first opus. The arrangements and mixes were performed by Gerald « Prince Finger » Dumollard (Live sound engineer of Groundation, Sugar Minott, Dennis Alcapone, Nicole Willis and the Soul Investigators…). An album made on a « traditional » jamaican pattern : A-side vocals, B-side dubs.


SEYNI & YELIBA - Liberté (CD)
« La Guinée rebelle reprend ses droits ! »


C'est avec sa nouvelle formation "les Yeliba" que Seyni nous livre cet album live au titre évocateur. Ce n'est un secret pour personne : l'Afrique va mal. Violences, corruption et guerres ethniques sont les piliers d'un marasme démocratique où l'arbitraire est souvent roi. Et Seyni le sait. En malinké, sa langue natale, en français et plus rarement en anglais , l'artiste nous livre alors ses sentiments en musique.

This is with this new band that Seyni delivers us this album to the suggestive title. It's not a secret: Africa isn't well. Violence, corruption, and ethnic wars are the main ingredients for a democratic mess where often despotism rules. And Seyni knows it like no one else. In Malinké, his mother tongue, in French and sometimes in English, Seyni sings to denounce the sufferings of human beings all over the word.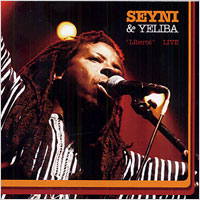 SHAOLIN TEMPLE DEFENDERS - Chapt I : Enter The Temple (CD & EP)
« Wild Soul Funk !! »


Un premier Album à définir comme un cocktail explosif de soul et de funk. Les premières secondes du CD donne le ton de ce groupe énergique : un riff de guitare bien crunchy suivi de l'entrée du batteur et du chanteur : « Hi everybody ! We are the Shaolin Temple Defenders, we come from Bordeaux and we have some explosive funk!! Listen". Un son inspiré directement des bons vieux 45T de deep funk, des Meters et de James Brown. Du vrai Raw Funk !

A first album which appears as a explosive cocktail of soul and funk. The first seconds of the CD give the tone of this energetic group: A true crunchy guitar riff follow by the entrance of the drummer and the singer: "Hi everybody ! We are the Shaolin Temple Defenders, we come from Bordeaux and we have some explosive funk!! Listen". A sound directly draws inspiration from the old 45t of deep funk, the Meters and James Brown. True Raw Funk!


La création de Soulbeats Records est née de l'envie d'encourager les groupes indépendants à propager leurs musiques. Considéré comme un moyen de contrecarrer les tendances imposées, Soulbeats permet aux artistes de scène de développer leur support discographique. En relation directe avec ses artistes, le travail de Soulbeats en amont et en aval est très large : accompagnement et encadrement des artistes, travail au près des médias, trouver des relais de distribution ; avec un seul but : permettre le développement des artistes et de leur carrière. Soulbeats a centré ses activités autours de la musique qu'il aime et que nous aidons à développer : le reggae, la soul et le funk. Définit comme un label métissé et international, cela ne nous empêche pas de rester proche de notre culture et de nos artistes. Un label à dimension humaine qui ne se contente pas seulement de commercialiser un album mais un travail artistique, des valeurs et une passion : la musique. Authenticité, originalité, engagements planétaires, combattants, autant de lignes directrices qui nous ont motivées à lancer ce projet.