No recent updates in this category.
Why not...
Sports Illustrated hasn't earned any badges yet... have you?
General

WHAT TIME IS IT?

Click link below to visit my Ebay Store in separate Window:

Front Lobo's Vintage Mags and Ads

SCOREBOARD - Click arrows or menu to change sports.

SWIMSUIT 2006: Sports Illustrated pulled a fast one by printing 18 swimsuit models trading cards, but only put 9 cards in an issue. So, you need 2, 2005 issues to get valuable complete card set. Available in my Ebay Store are the 9 cards with the center card being Petra Nemcova.

HERE'S STORE LINK:

Front Lobo's Vintage Mags and Ads

GREATEST MOMENTS IN SPORTS - This is the one video you don't want to miss!

....

JULIE & BILL ROMANOSKI

CHECK OUT THE VINTAGE SWIMSUIT ISSUES IN MY EBAY STORE. Click link below to visit my Ebay Store in separate Window:

Front Lobo's Vintage Mags and Ads

TORI THORNTON

VERY RARE SI INDEXES IN EBAY STORE: Click link below to visit my Ebay Store in separate Window:

Front Lobo's Vintage Mags and Ads

DANIELLA SARAHYBA 2005 SI SWIMSUIT ISSUE

SI SWIMSUIT - Unique 2005 Video by model Daniella

..

Get this video and more at

MySpace.com

SONYA & DAVID TOMS

VINTAGE GOLF ISSUES IN EBAY STORE.

Front Lobo's Vintage Mags and Ads

Tiger Woods as Caddyshack's Carl Spackler

....

JESSICA WHITE 2005 SI SWIMSUIT ISSUE

FOSTER & COBI JONES

HERE'S LINK TO EBAY STORE. Click link below to visit my Ebay Store in separate Window:

Front Lobo's Vintage Mags and Ads

VINTAGE BASEBALL ISSUES 1955-56 - These issues and many other classic baseball issues are available from time to time in my Ebay Store. Click link below to visit my Ebay Store in separate Window:

Front Lobo's Vintage Mags and Ads

ANNE V 2005 SI SWIMSUIT ISSUE

SAMPLING OF EVEN MORE BASEBALL ISSUES IN EBAY STORE

THE SI COVER JINX - Per SI's website, there are about 90 Jinx covers and counting!

1. When Major League Baseball player Eddie Mathews, pictured on the cover of Volume 1, Issue 1, suffered a hand injury a week later that forced him to miss seven games, the "Sports Illustrated Cover Jinx" -- also known as "The Dreaded SI Cover Jinx" -- was born, as some noted that bad things seemed to happen to people soon after they appeared on the magazine's cover. Other notable cover coincidences include:

January 31, 1955 - The week that an issue featuring her was on the stands, skier Jill Kinmont struck a tree during a practice run and was paralyzed from the neck down.

CLASSIC 1980'S MILLER LITE COMMERICIAL

....

Classic Olympic Moments Captured on SI Covers

November 18, 1957 -- The University of Oklahoma had won 47 consecutive games, which remains the longest winning streak in the history of college football. The cover carried the headline "Why Oklahoma is unbeatable." In their very next game, Oklahoma lost to the University of Notre Dame, which was in the middle of a down period. Notre Dame had also been the last team to defeat Oklahoma before the streak began, in 1953.

May 26, 1958 - SI's 1958 Indianapolis 500 preview issue featured Pat O'Connor, who was killed in a 15-car pileup during the first lap of the race.

February 13, 1961 - Laurence Owen was billed as "America's Most Exciting Girl Skater." Two days after the cover date, Owen and the rest of the United States figure skating team perished in a plane crash. The International Skating Union canceled the 1961 World Championships as a result.

December 14, 1970 - The University of Texas, 10-0 and enjoying a 30-game winning streak, fumbled nine times in its next game, a 24-11 loss to Notre Dame in the Cotton Bowl.

....

1980 USA HOCKEY WINS OLYMPIC GOLD "Do you believe in miracles!"

LOTS OF HOCKEY SPORTS ILLUSTRATEDS AVAILABLE IN MY EBAY STORE. Click link below to visit my Ebay Store in separate Window:

Front Lobo's Vintage Mags and Ads

April 6, 1987 - Following a surprising 86-win season for the Indians in 1986, the cover showed Cleveland Indians sluggers Joe Carter and Cory Snyder, and carried the words "INDIAN UPRISING" and the sub-headline, "Believe it! Cleveland is the best team in the American League!" The Indians lost 101 games that year, retaining their own curse, the Curse of Rocky Colavito.

October 5, 1987 - Lloyd Moseby of the Toronto Blue Jays appears on the cover, with the words "Toronto Takes Off -- Lloyd Moseby and the Jays soar past the Tigers." When the magazine came out, the Jays were 3 1/2 games ahead of the Tigers, with seven games remaining. The Blue Jays went on to lose all seven. Detroit swept Toronto the last three games of the season, all by one run, and won the division by one game. In 2006, the Sports Illustrated website named this the third-biggest late-season collapse in baseball all-time, illustrating the story with an image of this cover.

November 30, 1987 - A cover illustrating the victory of the then-#2 Oklahoma Sooners over the #1 Nebraska Cornhuskers lauded Oklahoma and featured Oklahoma's Charles Thompson on the cover.

On February 27, 1989, Thompson again appeared on the cover: this time in handcuffs and a prison jumpsuit after his arrest on suspicion of dealing cocaine (he was convicted and sentenced to two years in prison). The article accused head coach Barry Switzer's Sooner program as being out-of-control, and Switzer resigned soon afterwards.

September 4, 1989 - Major League Baseball Commissioner Bart Giamatti's words about Pete Rose appeared on the cover the week Giamatti died of a heart attack.

....

IMMACULATE RECEPTION - Steelers vs. Raiders 1972 NFL Playoffs

*LABEL REMOVAL SERVICE Send me your SIs and I'll remove labels for you. Fee depends on how many issues. $5 each for 1st five issues. After that, lets talk. Willing to accept SI issues as payment for service. You will be responsible for delivery and return shipping fees. PLEASE CONTACT ME FOR MORE INFO. Email me at front.lobo@sbcglobal.net

October 31, 1994 - Because of the players' strike in 1994, the Japan Series is featured in the space usually reserved for Major League Baseball's World Series. A picture of a Seibu Lions pitcher in demolishing the Yomiuri Giants, 11-0, in Game 1 is shown from October 22. The issue was released on October 25, and on October 29, the kyojin wins the Fall Classic in six.

June 5, 1995 - Three days after his appearance, San Francisco Giants third baseman Matt Williams, the National League leader in home runs, batting average and RBIs, fouled a pitch off his right foot, breaking it, and forcing him to miss 2 1/2 months.

March 5, 2001 - Within a week after Nomar Garciaparra's cover appearance , it was announced that he had torn a tendon in his hand, forcing the Red Sox shortstop to miss all but 21 games of the 2001 season.

November 17, 2003 - Peter King wrote an article praising the Kansas City Chiefs' 9-0 season (at that point). The following week, after wide receiver Chad Johnson declared the Cincinnati Bengals were going to beat the Chiefs, the Chiefs suffered their first loss of the season. The Chiefs went on to win the AFC West with a 13-3 record and gain home-field advantage in the playoffs, but lost in the Divisional Playoff game against the Indianapolis Colts. The Kansas City press and fans soon declared that King jinxed the Chiefs' hopes of glory that season.

September 26, 2005 - The cover picture shows Philadelphia Eagles QB Donovan McNabb laughing with Terrell Owens who had feuded before. The text said "Brotherly love? The soap opera Eagles come together and win big." Later in the year Owens then criticized McNabb saying that the Eagles would be undefeated if Brett Favre were the Quarterback. Owens was suspended for the season and eventually released by the team. McNabb had it worse and suffered a sports hernia which ended his season. The Eagles finished 6-10. The second headline showed the Philadelphia Phillies and their shortstop Jimmy Rollins, who were in the thick of the NL wild card race. They lost the wild card race by 1 game to the Houston Astros.

November 20, 2006 - In the yearly college basketball preview, the Kansas Jayhawks are featured on one of the five regional covers, and are picked to win the national championship. Almost immediately, before the issue even arrives in most mailboxed, the Jayhawks lose their home opener to heavy underdog Oral Roberts

December 24, 2006 - In a double issue of the magazine, Ladainian Tomlinson of the San Diego Chargers was featured in a report on being "Mr. Touchdown." The week it was released, the Chargers beat the Seattle Seahawks in a game in which Tomlinson scored 0 touchdowns. While the list of "examples" of the jinx is extensive, an individual record 49 cover appearances by Michael Jordan, team record 61 covers by the New York Yankees, and school record of 105 covers by the UCLA Bruins [1] have not hindered their success.

SI addressed their own cover jinx in a 2002 issue featuring a black cat on the cover. Then St. Louis Rams quarterback Kurt Warner was asked to pose with the cat, but refused. Warner and the Rams won their next two games to win their second NFC Championship in three years.

Music

.... HIGHLIGHTS OF 1939 & 1942 INDY 500

KID ROCK Concert 2007 in the Infield on CARB DAY,

Firday before the INDY 500. You won't see kid

, but you will see a lot of...!!!

MANY OTHER SPORTS ILLUSTRATED IN MY EBAY STORE: Olympics,

AUTO

,

CYCLING & HORSE RACING

,

Tennis

,

SWIMSUIT

,

Golf

,

HOCKEY

,

Football

,

BASEBALL

,

Rare SI Indexes

,

ETC.

, in my Ebay Store - TAKE A LOOK:

http://stores.ebay.com/Front-Lobos-Vintage-Mags-and-Ads

...... VIDEO PARODY OF WEIRD AL JANKOVIC'S EBAY SONG

Heroes

...... OLD STROH'S BEER COMMERCIAL - Does anybody know what year this was made?
About me:
....
DEATH - 15 Car Pile-up on 1st Lap of 1958 Indy 500
Infamous 1956 Mickey Mantle SI Missing Pages Issues & Why - From I Didn't Know That Video
..

cyndy
Special thanks to my friend Cyndy for having her NFL Draft 2008 projected 1st Round pick relative, Mike Dragosavich, sign a couple NDSU's mags for me. Drago is below.
Click link to view my YouTube Videos:
My YouTube Videos
Opens in a separate window
..
CONGRATULATIONS N.Y. GIANTS - SUPER BOWL CHAMPS!!!
CANDID CAMERA - SMILE!!!
Surprise Friend: Careful What You Post ;]
MY EBAY STORE LINK:
Front Lobo's Vintage Mags and Ads
Examples of Sports Illustrated Issues for sale in my EBay Store. Click link below to visit my Ebay Store in separate Window:
Front Lobo's Vintage Mags and Ads
Move cursor over pic for caption and click on pic to enlarge. Some issues are more valuable for an article inside than for the cover subject.
..
Who I'd like to meet:
Peter Press "Pete" Maravich (June 22, 1947 – January 5, 1988) was an American basketball player known for his incredible shooting abilities, creative passing, and dazzling ballhandling.
Also known as "Pistol Pete", he starred in college and for three NBA teams. Maravich is still the all-time leading NCAA scorer, averaging a staggering 44.2 points per game, without the benefit of a three-point line.
COORS LIGHT TWINS - Very hot for 70 years old! Hey, they're twins so divide by two! Met them about 2 years ago! Even better looking in person. Not as tall as you might think. Probably about 5'5"
....
Yours truly with Elaine and Diane Klimaszewski - Coors Light Twins
COLTS' CHEEERLEADERS - CHRISTMAS 2006
http://www.myspace.com/lovemywolfpack
&
http://www.myspace.com/stephaniespencer
MARISA MILLER 2005 SI SWIMSUIT ISSUE
CLASSIC NBA SI'S AVAILABLE IN EBAY STORE. Click link below to visit my Ebay Store in separate Window:
Front Lobo's Vintage Mags and Ads
COLLEGE BASKETBALL & FOOTBALL ISSUES IN EBAY STORE: Listed in alphabetical order by school's name. Click thumbnails to advance quickly. Just a sampling of issues available. Add weekly.
INFAMOUS 1982 CAL-STANFORD GAME - John Elway directs The Cardinal to game leading field goal w/ 8 seconds until...
....
JASON TAYLOR & NANCI FILIPELLI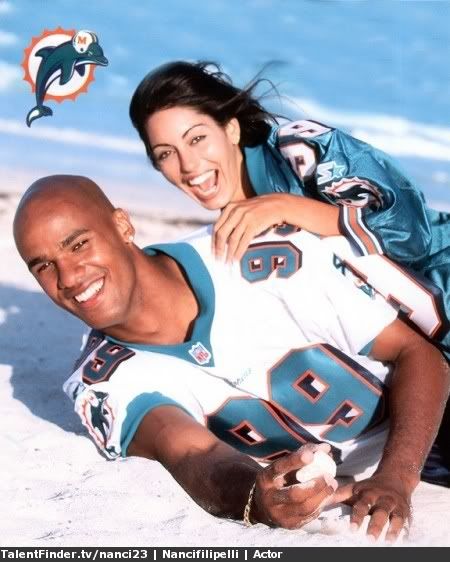 SECRETARIAT' RACES From ESPN's Jewels of the Triple Crown
....
SOME OF THE HORSE RACING ISSUES IN EBAY STORE
..
Rocky Marciano vs. Joe Louis 1951
......
Vintage Boxing SI's, including Ali, in Ebay Store! Click link below to visit my Ebay Store in separate Window:
Front Lobo's Vintage Mags and Ads
CHECK OUT THESE LINKS:
www.sicollection.com
A Lot of Interesting Information for the SI Collector/Reader

SQUIRL
A Place to Show Off Your Collections Online
I'M FRONT LOBO. Click link to my personal Myspace site:
Front Lobo©
Front Lobo at 1991 Indy 500 - Turn 4 Infield
Status:

Divorced

Here for:

Networking, Friends

Hometown:

Indianapolis ~Z>

Body type:

Athletic

Zodiac Sign:

Leo

Children:

Proud parent

Education:

College graduate
Indiana University-Bloomington

Bloomington, IN

Graduated:

1982

Student status:

Alumni

Major:

Hoosier's Singing Broom Lady

Minor:

Intro Before IU B-ball Games

Clubs:
Get this video and more at MySpace.com

1979 to 1982

University Of Cincinnati-Main Campus

Cincinnati, OH

Graduated:

N/A

Student status:

Alumni

Major:

Graphic Design

1978 to 1979