Play

Play Next

Add to queue

8,896 plays

Play

Play Next

Add to queue

7,236 plays

Play

Play Next

Add to queue

6,463 plays

Play

Play Next

Add to queue

6,090 plays

Play

Play Next

Add to queue

7 plays
Genre: Christian / Metal / Rock

Location Hutchinson, Un

Profile Views: 50964

Last Login: 4/28/2013

Member Since 12/16/2006

Website reverbnation.com/staynlis

Record Label Indie

Type of Label Indie

Bio

STAYNLIS is heavy rock band from Central Kansas that delivers a high quality hard-hitting sound and a message that reaches out to the seeking, hurting and those that feel there is no hope. Staynlis' music is an expression of powerful guitars, thundering drums, and melodic vocals. Christ has sincerely changed the lives of Staynlis and they seek to share that hope with others. ..With the release of their self-titled EP produced by Tony Palacios, Staynlis has found their own sound and direction, performing nation wide to bring hope of salvation by the blood of our Lord and Savior Jesus Christ. The track "Too Much," brings it home with lush deep emotion and kickin riffs to arrive at a message of getting to a point in their lives where they need to give up and give everything to God and say I can't do it on my own anymore. .. ..So what about the name? In 1 Peter 1:19 it states "But with the precious blood of Christ, as of a lamb without blemish and without spot". The name Staynlis was chosen because of Christ's sacrifice on the cross and His blood that was shed. From that sacrifice, we are forgiven and "Staynlis" in His eyes. .. ..Staynlis is simply out to break down barriers and reach those that can't be reached by any other medium. They want to give Christian music a different image, that it can be edgy and in your face rock and still have a Christ centered message. This is a message that is definitely being heard. .. .. Mission Statement: .. .. Staynlis desires to reach those that are seeking, those that have been hurt and those that are without hope. Our tool for this desire is our music. Our hope is that we can break down generational barriers and reach those that can't be reached by any other medium. Our music speaks of our trials, our errors and our success in what we've found in our relationship with our Savior; and our hope is that it moves hearts into a relationship with Him. Our plan is to accomplish this by being obedient to God's plans for our lives and His use of our music as He works through us... ..www.staynlis.com .... ..Staynlis@Facebook... ..Staynlis@Shoutlife.... ..Staynlis on iTunes McPherson, KS.. ..Management:.. .. For Booking Contact:.. staynlis@yahoo.com 620-245-2355.. ....

Members

VOCALS-- GUITARS-- BASS-- DRUMS-- KEYBOARDS--

Influences

..NOTE..: Please allow 3-5 Business Days for your order to be processed and shipped. .. .. .. .. .. ..Buy Staynlis debut EP here:.. .. .... .. .. ..$9.99 Shipping included... .. .. .. .. .. .. .. .. .. .. .. .. .. .. .. .. .. .. .. .. .. .. .. .. ..Buy Staynlis exclusive T-shirts here:.. .. .. .. .. ..Men's Gray Tee.. .. ..$17.99 Shipping included... .. .. ........Size........Small..Medium..Large..X-Large..XX-Large.. ........ .. .. .. .. .. .. .. .. .. .. .. .. .. .. .. .. .. ..Men's Winged Brown Tee.. .. ..$17.99 Shipping included... .. .. ........Size........Small..Medium..Large..X-Large..XX-Large.. ........ .. .. .. .. .. .. .. .. .. .. .. .. .. .. .. .. .. .. ..Women's Brown Tee.. .. ..$17.99 Shipping included... .. .. ........Size........Small..Medium..Large..X-Large.. ........ .. .. .. .. .. .. .. .. .. .. .. .. .. .. .. ...... .. .. ......

Sounds Like

Kutless, Red, Staind, Blindside
01:49 | 376 plays | May 11 2008
Bio:
Do you know where you are going when you die? Click below to find out

Vocals
Guitars
Guitars
Bass
Drums
Keyboards
STAYNLIS is heavy rock band from Central Kansas that delivers a high quality hard-hitting sound and a message that reaches out to the seeking, hurting and those that feel there is no hope. Staynlis' music is an expression of powerful guitars, thundering drums, and melodic vocals. Christ has sincerely changed the lives of Staynlis and they seek to share that hope with others.
With the release of their self-titled EP produced by Tony Palacios, Staynlis has found their own sound and direction, performing nation wide to bring hope of salvation by the blood of our Lord and Savior Jesus Christ. The track "Too Much," brings it home with lush deep emotion and kickin riffs to arrive at a message of getting to a point in their lives where they need to give up and give everything to God and say I can't do it on my own anymore.
So what about the name? In 1 Peter 1:19 it states "But with the precious blood of Christ, as of a lamb without blemish and without spot". The name Staynlis was chosen because of Christ's sacrifice on the cross and His blood that was shed. From that sacrifice, we are forgiven and "Staynlis" in His eyes.
Staynlis is simply out to break down barriers and reach those that can't be reached by any other medium. They want to give Christian music a different image, that it can be edgy and in your face rock and still have a Christ centered message. This is a message that is definitely being heard.
Mission Statement:
Staynlis desires to reach those that are seeking, those that have been hurt and those that are without hope. Our tool for this desire is our music. Our hope is that we can break down generational barriers and reach those that can't be reached by any other medium. Our music speaks of our trials, our errors and our success in what we've found in our relationship with our Savior; and our hope is that it moves hearts into a relationship with Him. Our plan is to accomplish this by being obedient to God's plans for our lives and His use of our music as He works through us.
..
STAYNLISband.COM
Staynlis@Myspace
Staynlis@Shoutlife
Staynlis@BroadJam
Staynlis@PureVolume
Staynlis@Virb
McPherson, KS
Management:

For Booking Contact:
info@staynlis.com
http://www.staynlisband.com
620-245-2355
View Staynlis's EPK
..You should create your own
MySpace Layouts
like me by using
nUCLEArcENTURy
.COM's
MySpace Profile Editor
!..
Member Since:
December 16, 2006
Members:
..
Staynlis
Promote Your Page Too
..
www.staynlis.com
..
........
Influences:
..NOTE..: Please allow 3-5 Business Days for your order to be processed and shipped.
Buy Staynlis debut EP here: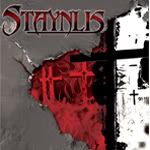 $9.99 Shipping included.

.. ..
.. .. .. .. .. .. .. .. .. .. .. .. .. .. .. .. ..

Buy Staynlis exclusive T-shirts here:
Men's Gray Tee

$17.99 Shipping included.

..

..
.. .. .. .. .. .. .. .. .. .. .. ..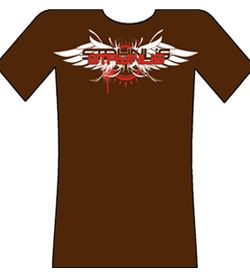 Men's Winged Brown Tee

$17.99 Shipping included.

..

..
.. .. .. .. .. .. .. .. .. .. .. .. ..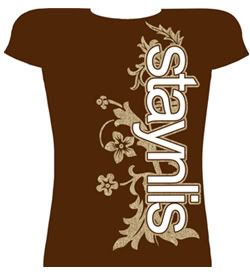 Women's Brown Tee

$17.99 Shipping included.

..

..
.. .. .. .. .. .. .. .. .. .. .. .. ..
Sounds Like:
Staynlis
Record Label:
none