About me: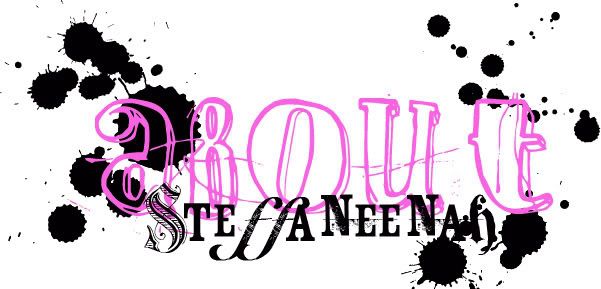 Steff⋅a⋅nee⋅nah
[Steph-Uh-Knee-Nuh]
I'm Steph (not spelled Steff, like my username suggests) I'm 25 years old and I live in a suburb type area of St Louis Missouri. I've been a lot of places in my life and lived all over but I always end up back here. STL and I have a very dramatic love/hate relationship. I am really, really high maintenance, not really monetarily, just in life, I've always been very needy and spoiled so if I don't get my way I go nuts.
It seems like in everyones "about me" section they have to deny they fall into a stereotype so I am going to be kind of cliche. Most people consider me "Goth", I am not bothered by that, But I personally do not consider myself one. As you can see in most of my pictures, 90% of the time I am wearing a band/movie t-shirt and blue jeans. I haven't read Voltaire's book, I don't wear black lipstick, I don't "heart" bats, I just do my thing. But if you are into labels and that is what you want to call me, then I'm fine with that. The internet is a very silly place, all these people trying so hard to put on a show for the masses, I say fuck that, be yourself at all times, what is the point of being anything else, because when you go to bed at night, you are what you are, the true you.
"YOU ARE NOT YOUR FUCKING KHAKIS"
-
tyler durden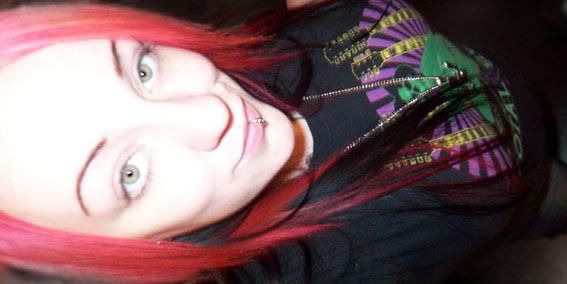 What is my "thing" you ask?? Well I just like to have fun, I try to be as carefree as I can (sometimes it's hard now that I'm a "big girl") The thing that I enjoy most is spending time with the people I love, wether it's on a long road trip to a concert, crawling through disgusting dirt and filth in abandoned buildings, running from police (lol), or just sitting at home watching a movie. I feel that if you surround yourself with things that make you feel good, you couldn't ever really feel that bad. I try to keep a positive outlook on life, most of the time that gets shattered, but I still try. My absolute favorite thing to do is photography, I love capturing life, capturing moments. I couldn't feel more at ease then when I am looking at the world through a camera's lens. It just feels amazing when you are looking back at the pictures and see all the beauty that you caught, momentary lapses that would normally go unnoticed or unappreciated, caught forever. The thing that I photograph the most is Mandee (Triplesix), I've been taking her picture my entire life, and I never get sick of it. Speaking of beauty, I have a very different perception of beauty than most people, and most of the things that I think are beautiful, a lot of people would think was disgusting and they aren't even allowed on myspace, so you won't get to really see any of it getting posted here. I've seen too many of my friend's pages get deleted and myspace cause a bunch of issues over censorship so, I use another medium. I'm not talking about nudity either, although I have taken pictures of people nude, my favorite thing is gore, I love making up death, the bloodier the better, it's a beautiful thing death, and although when we do it, it isn't real, it's just as majestic, and mysteriously thought provoking in my mind.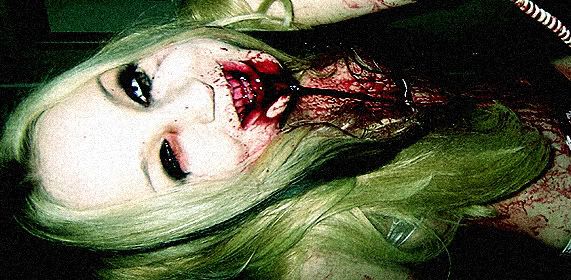 I also spend a lot of time (probably way too much time) editing pictures, I love photoshop and creating things. It's amazing all the different manipulations you can do to a photo, I'm not that great at it but I really enjoy doing it, I usually put on some silly song, Usually NIN, Portishead or something else really soothing on repeat and edit pictures for hours on end, it just clears my mind, I guess just having to think about what you are doing and trying to make something pretty you can't really worry about anything. I doubt the next up could really be considered a "thing", but MAKEUP, I'm addicted. I have more makeup than anyone should ever own, it's kind of ridiculous so I'm not really going to get into it because it's rather embarrassing but, let's just say I should definitely be involved in a 12 step program.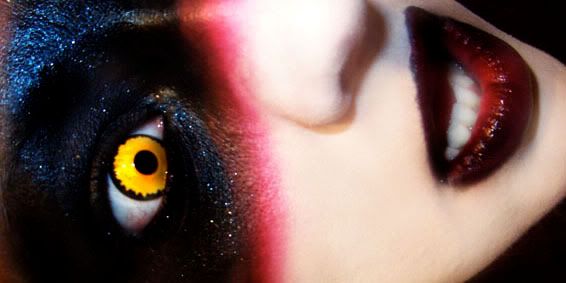 I love to talk and have conversations but seriously guys, I hate small talk, if you bring up a topic that interests me you most likely won't be able to get me to shut up until you walk away, but as you can see from all of my disclaimers and FAQ's I absolutely despise when I sign on here, a messenger, email, whatever, and I have 50 messages of people saying the same things. "Hi", "Hey", "What's Up", those aren't really conversation starters unless you know the person. I will make a suggestion, if you want to message me and get a decent response, tell me why you are messaging me in the first place, if you like something or dislike something, say it in your message, I will see it and think "Okay, this person actually has substance, I'll have to say hi".
This is the longest my "about me" has ever been, I guess I was just feeling giving today, but that's all you get!! ;) If you really want to know more, don't be lame, MESSAGE ME, message me something good!!
[
Also:
I love presents, so if you're feeling generous, here's some things that would make me happy. And for anyone that sends me anything off of my wish list, make sure you include your name and adress and I will send you something very special in return!!]
- What kind of makeup do you use?
Generally MAC, Ben Nye, and Urban Decay, They always seem to have a best color pay out, it's always bright and easily blended, but really I will use whatever brand happens to catch my eye at least once.
- Where do you get it?
MAC can be purchased at MAC stores or MAC counters at most Macy's, You can get Urban Decay at Sephora, and Ben Nye I usually buy online.
- How do you do it?
.... I just put it on like anyone does, There aren't really any specific ways for me to tell anyone how, I just wear makeup A LOT, so I have had a lot of practice, and the best advise I can give anyone is never be scared of different colors and shapes, it's just makeup, if you don't like it, it washes off, also use a good eyeshadow base and blend until your eyeballs bleed.
-Will you make a tutorial to show us how?
No, unfortunately I will not. I really don't have time. Plus I make money (yes I'm greedy, sorry.) off of how I do makeup, I don't really think it would be a smart business move for me to tell the world how I do it, then everyone could just take my job. I like job security.
- Can you do my makeup?
I do freelance makeup and I am available for all types of events, Weddings, Proms, First dates, anything that you want to look extra pretty for, and I don't just do "crazy" and theme makeup, I also do beauty makeup, so to answer the question, Yes, for a small fee, I sure can. Message me for quotes.
-Where do you buy/get ..(insert anything I own)..???
I literally get messages every day of people asking where I get the same things over and over, CONTACTS, hair dye, makeup, clothes, boots. I get everything on that list except the makeup, online. (although I have been known to buy makeup on the internet when the time is right as well) I looked for what I wanted, found it and purchased it, so to these questions, all I can say is ..GOOGLE MOTHER FUCKER!! CAN YOU USE IT??..
- Where the hell do you work where you can look like that?
For myself.
- What do you do for fun?
I am a human regardless of what it seems, so mostly the same things as everyone else...I hang out with friends, photography, photo manipulation, go to concerts, raves, eat at dirty city diners, explore abandoned buildings, vandalize, rape small children j/k, plot world domination.
- Do you have any "other" pics?
Believe it or not, every girl on myspace doesn't find you attractive, and not all of us are sluts, so if I get this message from anyone I will give you this warning to heed, Do you really want your life to end now? think about this question very vigorously before you send me that one.
- What kind of hair dye do you use?
Special Effects, out of all the different brands I've tried it just seems to be the best, it's really bright and it last longer than most, I usually use either Atomic Pink, Nuclear Red, Or Blood Red.
- Will you be on my _______ modeling site?
Nope, especially if you have a cheesy myspace, wanna be suicide girls page. And you just might get deleted from my friends list for asking, I'm seriously sick of getting these requests. LOOK AT MY PICTURES!!! Am I naked or even close to naked in any of them? NO. Okay, so why would I get naked for you? And most likely you would expect me to do it for free too, I laugh at your attempts. If you just so happen to bring up the Juggalo "fam" to try and persuade me, I laugh twice.
- Will you model for my album cover/something else respectable?
I've been getting more and more of this lately so, yeah sorry, but I'm gonna have to say no on this one too. I'm NOT a model, I'm a makeup artist/photographer/stylist. But if you are looking for an amazing model, my best friend is quite the looker.


- Will you edit my pictures?
I'm really sorry and I wish I could because I love doing it but, I barely/rarely have the time to edit my own pictures much less someone elses.
- Will you post a bulletin for me?
No. Unless you are one of my friends and they know who they are, I will not post a bulletin. period.
- You got a man?
Dumbest question in the entirety of the world, what do you/they expect when they send this that you? Are you supposed to swoon and say "OMG, No, but will YOU be my man??" But to be fair and answer the question, Yes, and no I will not leave him for you no matter what you offer me.
-What's up?
Argh, I have a disclaimer...READ IT!!
-If you are here because your boyfriend has me in his top 8?
Unless I have him in my top friends, then I DON'T KNOW HIM. Lots of randoms have me in their top 8, I can't control that, but please try to control your insecure jealous rants to my inbox, kthnx.

If you happen to have any other questions not on the list, feel free to message away!!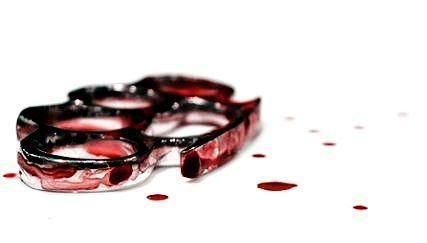 If you send me a message that says "Hey", "What's Up?", "You're Hot", etc. I will not respond, I get way to many messages to respond to rhetorical questions. If you specifically ask me to comment your pics, your page, or comment that I like your music, it won't happen. sorry. If you comment my page to promote your band, your site, yourself, I will not approve it. Sorry, but not really. However, if you send me an actual message that isn't on my F.A.Q list then I will be more than happy to answer any question or just chat with you.

To all the haters, lurkers, shit talkers, and ..above all.. the bitches that are on my page just to be cunts, you juggalette chicks, you know who you are. It's not my fault you're not me. It's not my fault that you'll never be. Keep staring, keep mean mugging, keep on talking shit. Haters hate, that's what they do, I'm not mad at you, go ahead and do what you gotta do. Just keep in mind that jealousy is a sickness, watch out because one day you may die from it. Other than that all I can say to you is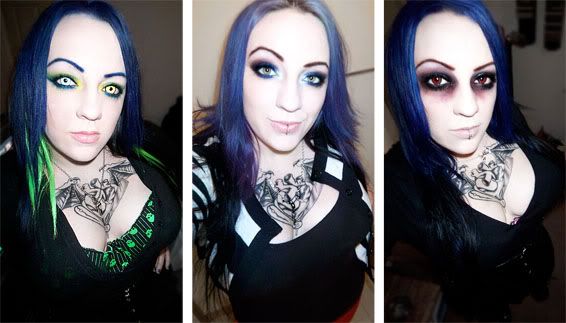 Model Mayhem #1073939 Makeup Artist
Youtube Channel
http://www.youtube.com/user/SteffaNeenah
AIM
= SteffaNeenah
Yahoo Messenger
= MizzaMajik
MSN
= PrettyWarMachine@yahoo.com

[which is also my email]


I'm on these very rarely, but if you catch me on one, I will gladly talk to you!! Don't be scared, I won't bite.
I don't have a blog on here for a reason, And that is because I have a Livejournal, and that's all the blog I need. I update it regularly with the ongoings of my daily life so if you want to know more than the generic info on my page then check it out.

[I post pictures on my journal just about daily. So, even if you just wanna see more...check it out!!]


+  Favorite number is 47.
+  I LOVE Miracle Whip...I could eat it out of the jar with a spoon.
+  Favorite ice cream is Chunky Monkey.
+  I think everything smells like cabbage. (except Dan, he smells like beef)
+  I hate the word Hot.
+  Boys are stupid.
+  Spiders and Dark Water are the only tangible things that scare me.
+  I can't skateboard. But I wish I could.
+  My friends are weird.
+  I love my Daddy.
+  If you argue with me...you're going to lose.
+  I'm irrational.
+  I have 3 brothers and 2 sisters.
+  I <3 tacos.
+  Porter = Your God.
+  I'm impulsive.
+  I don't want kids...EVER.
+  I fell down a hill when I was peeing in the woods once...Mandee was there.
+  I'm anxious all the time.
+  I can't take compliments.
+  I sleep....a lot.
+  Favorite Pizza, Bacon and Mushroom from Serra's!
+  I speak like I am on the internet.
+  I'm am extremely indecisive.
+  I collect Spawn figures. I have close to 1,000.
+  I am Batman...Not really but I like him alot.
+  I'm narcissistic.
+  I love Star Wars.
+  I like brussel sprouts, but not brussel sprout soda.
+  I love comic books.
+  I'm a nocturnal renegade.
+  I hate onions, big time, I would rather die.
+  I am a video game junkie.
+  I have penis envy.
+  I laugh really loud. 
+  I yell...alot.
+  I love porn.  LOVE IT!!
+  I love to dance, I just can't help myself *shakes booty*
+  I'm majorly pro choice.
+  I burp. All the time.
+  My mom tells me I'm mean...(but I don't know about that)
+  I hate that myspace has music pages, but I approve them anyway.
+  I am smarter than you.

Who I'd like to meet:
General

I would have to say music is the biggest thing in my entire life, I am very serious when it comes to it, I couldn't imagine a world without it. My favorite music is anything that makes you think, feel, or change. If I listen to a song or album and it gives me goosebumps, makes me cry, or makes me smile, its one of the most amazing things in the world. It's crazy to think that one artist or little piece of music can get inside you and change you. It makes you realize that everyone is the same, everyone has these feelings you have and I believe that music is something that can save the world. I like all genres and artists as long as they mean what they say and carry it with conviction.


MAKEUP
Tattoos
Piercings
Music
Movies
Money
Football
Cats
Chaos
Crying
Exploring Abandoned Buildings
Juggalos...well most of them
Fat Kids
Strip Clubs
Suicide Girls
Faygo
666
art
chapstick
cheese
chesterfield manor
clothes
computers
destruction of personal property
drawing
final fantasy
fire
jhonen vasquez
johnny the homicidal maniac
kidnapping
las vegas
lowriders
malls
mutilating barbies
night time
old cars
pale skin
pictures
pit bulls
porn
powerade
ramen noodles
reading
rpg games
sephiroth
shoes
snakes
spaghetti-os
stl
trespassing
vampires
video games
world domination
tequilla
pickles
the smell of gas??you know the same ol' shit.



crooked and or crusty piercings
Being tickled
my feet being touched when I'm asleep
stupidity...unless it's funny
people calling me chubby/pleasantly plump/curvy...I'm Fat Bitch!! get it right!!
when people roll up there pizza
spiders
beer
pool
dirty looks
onions
homophobes
drug addicts
crying
driving in Missouri
mean people
liars
fake people
the smell of earth city
not getting my way
exaust leaks
girls that only show head shots and turn out to be buffalo chicks (very misleading)
banks
hangovers
gas tanks on E
B-O
doing laundry
speed Limits
cops
empty wallets
hypocrites
excessively bright sunlight
sunburns
bills
people who think I am a drug addict based on my appearence
guys that work in fantasy/comic shops, you know em'...the dorky guys that all have the exact same personality where they think they are clever and witty, and they're definately not.
working for whitey
only having 24 hours in a day 
umm, that is all I can think of right now, but I'm sure there are more.
 

Heroes

My Bestfriend, My Constant Source Of Inspiration, My Shoulder. I've Been Looking Up To Her For 23 Years And I Forever Will. At the young age of 3 I met the person that would become my soul mate, sister, friend, and my rock. I honestly don't remember my life without her, nor do I think it's necessary for me to. She has been through everything I have ever been through in my entire life with me, and I'll tell you, it wasn't always easy things to accompany someone through. I would never know true admiration if I didn't know her. She's been here through haters and lovers and I am eternally grateful that I can with all my heart say that I know she will always be there. <3
Status:

Single

Here for:

Friends

Hometown:

St. Louis

Orientation:

Straight

Body type:

5' 6" / More to love!

Ethnicity:

White / Caucasian

Religion:

Agnostic

Zodiac Sign:

Virgo

Children:

I don't want kids

Smoke / Drink:

Yes / Yes

Occupation:

Makeup Artist/Dread Nazi