Play

Play Next

Add to queue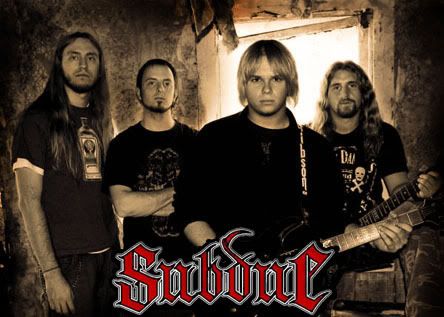 The American metal scene has been in desperate need of something genuine for years, an antidote for the trendiness that has taken the airwaves hostage. Since forming in 2003, Subdue have set out to resurrect true heavy metal, one guitar solo at a time.
Their dynamic brand of metal is difficult to categorize; some have labeled it "melodic thrash," while others emphasize the Swedish nature of their craft. Subdue are a guitar-driven throwback to the days when players were masters of their instruments, and when technique and ability were unflinching standards for quality heavy metal.
As evident in infectious thrashers such as "Falling Away", "Cerberus" and "Forbiddance," Subdue blend the vicious musicianship of bands such as Megadeth and Children of Bodom with the Swedish sensibilities of acts like Soilwork and Dark Tranquillity. The result is a technical, modern spin on the classic metal formula that has captivated American crowds for years.
An insatiable desire to play live had kept Subdue onstage and out of the recording studio since their inception. But in the summer of 2007, the band finally took a break from the road to record their debut album, "Ununoctium," a relentless assault of virtuosity and heaviness comprised of both new and classic Subdue anthems.
The cover art for "Ununoctium" was personally created by Sweden's own Niklas Sundin, lead guitarist of Dark Tranquillity. The highly-anticipated album will be available in September online, in local stores and at Subdue shows.
Subdue are proud to have shared the stage with bands such as Testament, Soilwork, Death Angel, Exodus, Symphony X, Into Eternity, Katatonia, God Forbid, Scar Symmetry, Arsis and many more. Subdue has also received airplay on area radio stations such as Q94 - The Backyard Rocker, WUPJ, Crossfire Radio and Firestorm radio.
Subdue has also teamed up with and are proudly sponsored by Soultone Cymbals, Los Cabos Drumsticks and In Tune Guitar Picks.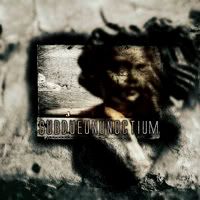 Subdue - "Ununoctium"
Released: Sept. 1, 2007
Cover: Cabin Fever Media

Tracklist:
1. Falling Away
2. Forbiddance
3. Warmth
4. Anhedonia
5. Ununoctium
6. Watch
7. Someone Will Die
8. Free
9. Orbit Nine
Subdue has played with:
Testament, Soilwork, Into Eternity, Symphony X, Death Angel, God Forbid, Katatonia, Scar Symmetry, Exodus, Insomnium, Swallow The Sun, Arsis, Soilent Green, Light This City, Goatwhore, Mushroomhead, Ill Nino, Warbringer, Egypt Central, Silent Civilian, Soil, Brand New Sin, The Autumn Offering, Bobaflex, Powerman 5000, Flaw + Many More!