Play

Play Next

Add to queue
Play

Play Next

Add to queue

13 plays

Play

Play Next

Add to queue

12 plays

Play

Play Next

Add to queue

2 plays

Play

Play Next

Add to queue

1 play

Play

Play Next

Add to queue

0 plays
Genre: Metal / Progressive / Rock

Location BOULDER, COLORADO, US

Profile Views: 40368

Last Login: 5/15/2012

Member Since 1/10/2005

Website www.suchasiam.com

Record Label DMWhit Records in Boulder, CO.

Bio

................................Mark Whitaker.. is a fan of..............................Such As I Am................Create your Fan Badge........ ...... Such As I Am (SAIA) not just a band name but a statement for your life. Be what you are, be all that you can be and remain true to yourself. This is the philosophy of five rockers from Boulder CO. Mark Whitaker (Guitar), Danny Whitaker (Bass / Backing Vocals), Pepique Stout (Vocals) and Ben Brink (Guitar / Backing Vocals). Writing music that is both progressive and aggressive, Such As I Am make a statement each time they take a stage or blast through a set of speakers. Dedication, perseverance and brotherhood unite these five musicians in a truly unique and awe inspiring way to deliver what the world needs so badly; Unity and a sense of purpose. Such As I Am. ..Profile modified by:....The CricketSoda Myspace Profile Editor.... .............. ADD THIS SUCH AS I AM BANNER TO YOUR PAGE NOW!!!!.. .. .............. ADD THIS SUCH AS I AM BANNER TO YOUR PAGE NOW!!!!.. .. .............. ADD THIS SUCH AS I AM BANNER TO YOUR PAGE NOW!!!!.. ..

Members

..Fill out my form!.. ..var host = (("https:" == document&183;location.protocol) ? "https://secure." : "http://");document&183;write(unescape("%3Cscript src='" + host + "wufoo.com/scripts/embed/form.js' type='text/javascript'%3E%3C/script%3E"));.. .. var z7x4a9 = new WufooForm(); z7x4a9.initialize({ 'userName':'suchasiamband', 'formHash':'z7x4a9', 'autoResize':true, 'height':'301'}); z7x4a9.display(); .. .. .. .. .. .. .. .. ...... ........ ...... ........ ...... .......... Local Bands We Have Rocked With (sorry if we missed any theres a lot): No Fair Fights, Subject of Change, Psychostick (AZ), Screaming Mechanical Brain (MN), Last Day Living (TX) Glyphic, Last Word, My Body Sings Electric, Whether The Storm, Ruins of Tomorrow, Quiver (TX) Phoenix Rising, Nemonic (R.I.P), Ransom, Relevent, Broken Image, Autumn Burn, Forever Departed (R.I.P), Conniption Fit (R.I.P), and Away From Life, Assisted Suicide Assembly, The Calm Before (R.I.P), Blackout 7, Avision Red (R.I.P), Dread Pirate Roberts, Silent Heroeos, Faultline, Depthcharge, Conniption Fit (R.I.P), Buford T. Justice, Eye Of Dawn (R.I.P), Cadaver Dog, Maseneye, Somnea, HKB, Black Urth, In Solitude, Marriage of Convenience, Columbian Necktie, Oranj Mechanik, The Masquerade Scene, Ken Arkind, Into the Fire (R.I.P), Correct the Lie (R.I.P), Lions In Exile, Silence the Satelites, A Moments Trauma, All Days Have Died, Footmob, Creeping Monte, The Evening Edition, Havok, Headgone, Deadless, Haunted by Silence, Turoke, Five Finger Dizcount, Gates of Insanity, Quick Victim, Cryogen, Virga, Avalon (R.I.P) Apathy, Half of Zero, Lexen, Drug Under,

Influences

.. .. .. .. ..

Sounds Like

SUCH AS I AM
00:25 | 222 plays | May 30 2007
Bio:
..
..
Such As I Am (SAIA) not just a band name but a statement for your life. Be what you are, be all that you can be and remain true to yourself. This is the philosophy of five rockers from Boulder CO. Mark Whitaker (Guitar), Danny Whitaker (Bass / Backing Vocals), Pepique Stout (Vocals) and Ben Brink (Guitar / Backing Vocals). Writing music that is both progressive and aggressive, Such As I Am make a statement each time they take a stage or blast through a set of speakers. Dedication, perseverance and brotherhood unite these five musicians in a truly unique and awe inspiring way to deliver what the world needs so badly; Unity and a sense of purpose. Such As I Am. ..Profile modified by:
The CricketSoda Myspace Profile Editor
ADD THIS SUCH AS I AM BANNER TO YOUR PAGE NOW!!!!
ADD THIS SUCH AS I AM BANNER TO YOUR PAGE NOW!!!!
ADD THIS SUCH AS I AM BANNER TO YOUR PAGE NOW!!!!
Member Since:
January 10, 2005
Members:
Fill out my form!
..var host = (("https:" == document&183;location.protocol) ? "
https://secure
." : "http://");document&183;write(unescape("%3Cscript src='" + host + "
wufoo.com/scripts/embed/form.js
' type='text/javascript'%3E%3C/script%3E"));.. .. var z7x4a9 = new WufooForm(); z7x4a9.initialize({ 'userName':'suchasiamband', 'formHash':'z7x4a9', 'autoResize':true, 'height':'301'}); z7x4a9.display(); ..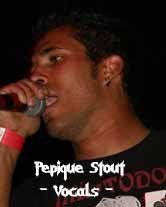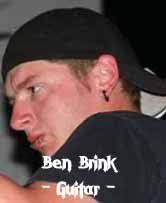 .... Local Bands We Have Rocked With (sorry if we missed any theres a lot): No Fair Fights, Subject of Change, Psychostick (AZ), Screaming Mechanical Brain (MN), Last Day Living (TX) Glyphic, Last Word, My Body Sings Electric, Whether The Storm, Ruins of Tomorrow, Quiver (TX) Phoenix Rising, Nemonic (R.I.P), Ransom, Relevent, Broken Image, Autumn Burn, Forever Departed (R.I.P), Conniption Fit (R.I.P), and Away From Life, Assisted Suicide Assembly, The Calm Before (R.I.P), Blackout 7, Avision Red (R.I.P), Dread Pirate Roberts, Silent Heroeos, Faultline, Depthcharge, Conniption Fit (R.I.P), Buford T. Justice, Eye Of Dawn (R.I.P), Cadaver Dog, Maseneye, Somnea, HKB, Black Urth, In Solitude, Marriage of Convenience, Columbian Necktie, Oranj Mechanik, The Masquerade Scene, Ken Arkind, Into the Fire (R.I.P), Correct the Lie (R.I.P), Lions In Exile, Silence the Satelites, A Moments Trauma, All Days Have Died, Footmob, Creeping Monte, The Evening Edition, Havok, Headgone, Deadless, Haunted by Silence, Turoke, Five Finger Dizcount, Gates of Insanity, Quick Victim, Cryogen, Virga, Avalon (R.I.P) Apathy, Half of Zero, Lexen, Drug Under,
Influences:
Sounds Like:
SUCH AS I AM
Record Label:
DMWhit Records in Boulder, CO.