Solomon Grundy's Dharma Bums Experience hasn't earned any badges yet... have you?
General

Music, road trips, good intellectual talks, reading, drinking and a good night out with friends DICK CHENEY EATS BABIES

Make your own Zing!

Music

Dylan is GOD! Nick Drake

,

Dave Matthews

,

CASH

,

Bowie

,

Public Enemy

,

Coltrane

,

MONK

,

Miles Davis

,

Sublime

,

Taj Mahal

,

BRUCE...anything good Local New Orleans artist like Papa Grows Funk

,

Kermit Ruffins

, Daydreams and Curry and ERIC LINDELL There should be a favorite bars section here...the bar a person likes says much about their persona...I miss many New Orleans bars and search for a place with the same wooded dirty soul of those whiskey and smoke scented haunts of the city. I miss the Circle Bar,

the R Bar (free Monday night hair cuts)

,

El Matador (been closed awhile but had a great feeling)

,

One Eyed Jacks (Rio lives on)

,

The Bulldog on Monday early

,

the Maple Leaf on Monday (papa grows funk) and Tuesday (REBIRTH)

,

DBA any night

,

the Apple Barrel any night

, Vaughn's on Thursday (Kermit) and Snake and Jakes Rastafarian Christmas Bar at 4am any night!!!. I left out so many, the city had such a welcoming soul. I need a bar with soul. IF you know any in the area point me at them. UPDATE** Baltimore is a good place...Brewers Art in Mt Vernon...Mothers in Fed Hill...Fells is full: Cat's Eye,

Water Front Hotel

, Horse You Rode In On...town is just kicken...don't doubt it...if your there enjoy the music...

Movies

Television

Books

I am currently reading Lawrence Ferlinghetti a lot! GREATEST SHIT EVER!! A Vast Confusion Long long I lay in the sands Sounds of trains in the surf in subways of the sea And an even greater undersound of a vast confusion in the universe a rumbling and a roaring as of some enormous creature turning under sea and earth a billion sotto voices murmuring a vast muttering a swelling stuttering in ocean's speakers world's voice-box heard with ear to sand a shocked echoing a shocking shouting of all life's voices lost in night And the tape of it someow running backwards now through the Moog Synthesizer of time Chaos unscrambled back to the first harmonies And the first light

I won't bore you lol...it's a long list I am a aspiring writer. One of my favorite quotes on writing and poetry is by Lawrence "They reveal the inward desire of mankind. What do they reveal? – They show the desire for chaos, and the fear of chaos. The desire for chaos is the breath of their poetry. The fear of chaos is in their parade of forms and technique. Poetry is made of words! they say. So they blow bubbles of sound and image which soon burst with the breath of longing for chaos, which fills them...visual image passes at once into sense of touch and back again, so that there is an iridescent confusion of sense impression, sound and touch and sight all running into one another, blending into a vagueness which is a new world, a vagueness and a suffusion which liberates the soul, and lets a new flame of desire flicker delicately up from the numbed body" - DH Lawrence - Introduction from Chariot of the Sun

Heroes

My Dad, Batman and Solomon Grundy;-)
Play

Play Next

Add to queue

Play

Play Next

Add to queue

Play

Play Next

Add to queue

Play

Play Next

Add to queue

Play

Play Next

Add to queue
About me:
"I hold a beast, an angel and a madman in me, and my enquiry is as to their working, and my problem is their subjugation and victory, downthrow and upheaval, and my effort is their self-expression." - Dylan Thomas UPDATE> I have spent a majority of the last three or four months and a good bit of this year in Houston. You know I use to hate this town but it has grown on me. A decent night life and a growing music scene has helped me adjust to spending much time in Texas. There are some killer bars here like Poison Girl which is a cool hipster hang out, Continental Club which has killer music, the Big Easy with a good Louisiana music scene and many more. Got to love being a consultant, I get to live two places all the time;-). ____________________________ ..I have spent a lot of the last two years in Baltimore ...it's a fun place with lots of crime and grit...makes me miss new orleans... I am originally from New Orleans. I moved to the Northeast about three years ago and had luckily ended the lease on my condo in New Orleans in July. Much love and respect to those that survived the storm. It touched my family personally in many ways, but everyone survived. I love live music and I miss that scene in New Orleans. I hope to find some good places to go out in Morristown/Madison/etc.. I'm a bad painter, a decent photographer and a worst;-) writer. I am a corporate whore, I hate it. Some day I will free myself from a comfortable salary and do whatever it is that makes me truly happy. I have a good career and I now work for an awesome company Did I mention I love music? I also love making friends and having a drink (with good friends). Life wise, I have few regrets, many experiences and a big adventure ahead of me. Family wise, life is tough. I have the greatest kid in the world, she is all that I need to survive. I miss New Orleans like a lost relative. To live there was to live it. It was a beautiful place, with a beautiful culture. It had freedom, it had faith, it had rhythm. I hope it returns someday. I am a silly motherfucker. I like to laugh and I love to make people laugh. If you don't have a sense of humor or haven't gotten over yourself by now then don't talk to me ;-). I hate people who think they are special...we're all special, you don't have to tell me;-)...as Bill Mahr said "Your not a Diva if you can't sing, your what opera fans call a bitch"...but all means...keep it up...it keeps the rest of us in stiches... .. People seldom do what they believe in. They do what is convenient, then repent. - Dylan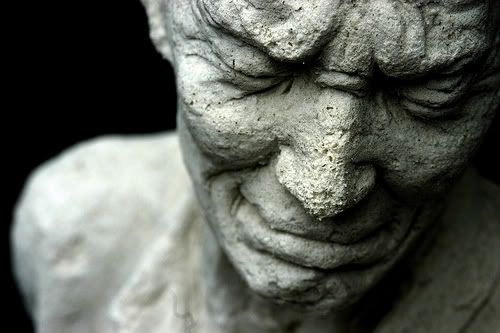 OH YEAH...I WON THIS!!
Oh yeah...I'm a poet.... (thanks for the silly poster Captain Awesome)
I dig Elvis...he had style...not sure what kind, but it was style none the less

Thanks to Marx for the cool ass banner!
Who I'd like to meet:
Lots of people, most are dead, many are crazy, perverts, drunks or all of the above... I hate celebrity worship! They are just people How about cocktails with the Buddha, Lincoln, Morrison, Ghandi, King, Kennedy, Dylan (Thomas and Bob) and the Old Dirty Bastard? I think this is a hell of a party. My only worry is some of the old school guys like Lincoln might have a little BO kicking. They didn't have deo and they wore some heavy clothes year round. Okay, let's make sure it's an outdoor spot.
This is a link to my blogs
This is where I live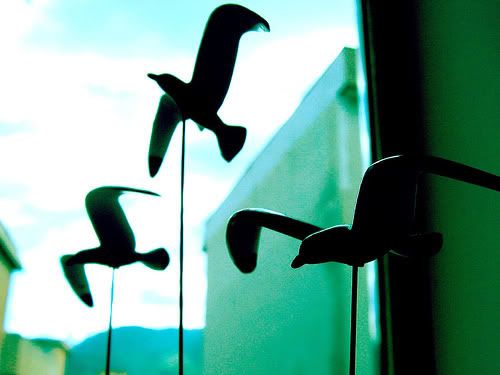 My only classic I still have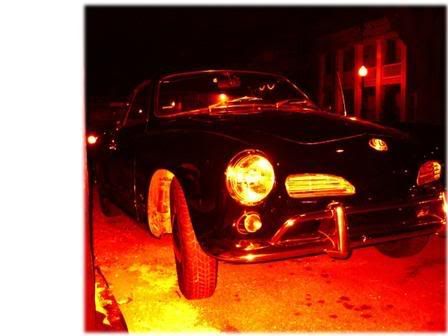 Just dig this damn pic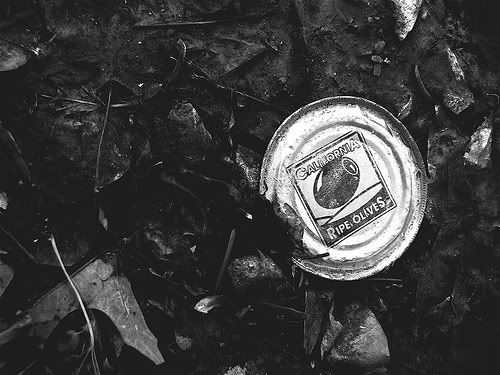 Status:

Single

Hometown:

New Orleans, La

Body type:

5' 11" / Average

Zodiac Sign:

Scorpio

Education:

College graduate

Occupation:

Account Executive/Consultant/Guru to the Stars