No recent updates in this category.
Why not...
Tarotlaydee Tearoom hasn't earned any badges yet... have you?
Play

Play Next

Add to queue

Play

Play Next

Add to queue

Play

Play Next

Add to queue
About me:
..
Anita Stewart's Profile
Create Your Badge
..
See the FAN PAGE for Tarotlaydee's Tea Room on FaceBook, just click the logo below:
The Tarotlaydee )0( teaches with the Motherpeace Tarot Deck (round!). The images on this deck evoke the Divine Feminine! CLICK ON THE GRAPHIC BELOW to get to the Motherpeace Tarot WEBSITE to see all about this deck, the creators and info on how to order your own!
Visit PaganSpace.Net
PSYCHIC READINGS BY THE TAROTLAYDEE!
Tarot, Astrology and Runes to GUIDE and EMPOWER!
~*~*~*~*~*~*~*~*~*~*~

The Tarotlaydee has been doing Psychic Readings for over 35 years in the Tampa Bay Community, Washington D.C. and Europe. Now she has settled in the North/New Tampa area and offers her Psychic and "Crossing Over Doula" services to the local community here. Are you thinking about it but afraid of asking for help? Keep in mind that the Tarot, Astrology, Tea Leaves, Crystals for Healing and Runes are special cosmic gifts given to us by the Universe to tell us a story, counsel and offer us clear direction when we need to make decisions.
~*~*~*~*~*~*~*~*~*~*~
What do you want to know about?
Love
Relationships
Friendships
Health
Family
Career
Education
Prosperity
Money
Children
~*~*~*~*~*~*~*~*~*~*~
The Tarotlaydee is available for Private Appointments, provides Rituals for Life Passages, entertainment for Parties, Showers, Weddings, Births, conferences, festivals and is trained in Death and Hospice Counseling and Death Doula work. The Tarotlaydee is a licensed CNA in the State of Florida and can provide Respite and Hospice care and Crossing Over Ceremonies for your loved one. The Tarotlaydee is ordained through the Universal Life Church and the Fellowship of Isis.
~*~*~*~*~*~*~*~*~*~*~
Call or email the Tarotlaydee )0( to schedule an appointment at:
813-715-1696
the Tarotlaydee on Yahoo!
the Tarotlaydee on Gmail!
And if you are on the Internet, be sure to check into the Tarotlaydee's MySpace page for FREE READINGS 24/7!
Tarotlaydee's Tea Room, a MySpace Page!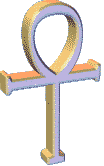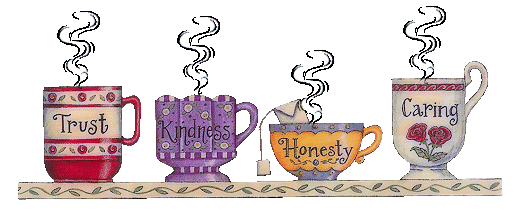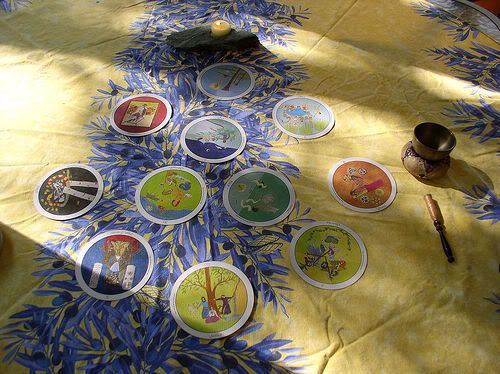 Welcome to the Tarotlaydee's Tea Room and the TarotBLOG, a GROOVY place to be! This is a POSITIVE VIBE space! Fluff up the pillows, make yourself comfortable and pour yourself a cup of virtual tea! Dig on the tunes at the VIDEO VIBES section! The music for the page and the videos are changed or added to often! Or you can read about Tarot, Astrology, Runes, the use of Crystals for Energy Healing, Meditation, Herblore, Natural, Herbal and Homeopathic Cures, Magick, Spells, the Great Mother Goddess Isis, WORLD PEACE, current affairs, national and global politics, or a myriad of other TOPICS! If you do not like politics and the possibility of changing our world by manifesting PEACE, then perhaps this page is not for you! Manifesting PEACE on a global scale is the most POWERFUL MAGICK we can do! Currently I am working on a special writing and recording project involving Tarot and Astrology and more info will be coming on this soon! Come and see other Tarot and Astrology Aficionados on Yahoogroups:
Tea Room Tarot and Astrology!
LINKS:
Tarotlaydee's YouTube Channel!
Tarotlaydee's Live Journal!
Tarotlaydee's BLOG!
Tarotlaydee's TRIBE!
Tarotlaydee's Site!

..
Visit Tarotlaydee's Tarot and Astrology Services
Hail and Welcome! I live in the Tampa Bay metro area of Florida, just north of the city of Tampa. I was one of the first Tarot readers in this area. I have lived here off and on for over 40 years. For Tarot and Astrology Readings in Tampa Bay and the surrounding environs, you can email me or INSTANT MESSAGE me on Yahoo Instant Messenger under the nic, "Tarotlaydee."

YES, I DO ONLINE READINGS! This is as easy as ONE, TWO, THREE! All you need to do is submit payment to PayPal and the entire reading can be done over the phone, emailed directly to your INBOX or conducted on Yahoo Instant Messenger.
I am a legal minister and ordained through the Universal Life Church and the Fellowship of Isis. I offer "Rites of Passage" services and rituals for the local community. These include Handfastings (marriage), Wiccanings, House Blessings, Womanings, Crossing Over Ceremonies and other life and spiritual celebrations.
I am also available for Workshops, Classes, Special Events, entertainment at Conferences and Parties, Showers, Weddings, Births (regarding Astrological Charting) and Festivals in the Tampa Bay area of Florida and throughout the rest of the state.
Just email me for more info--CLICK below!
the Tarotlaydee on Yahoo!
the Tarotlaydee on Gmail!
You can see a description of the SERVICES that I offer right here:
TAROTLAYDEE'S TAROT AND ASTROLOGY SERVICES!
In addition to my work as a Tarot Scholar and Astrology Consultant, I am a PEACE and COMMUNITY ACTIVIST and I also work as a licensed healthcare professional, do Reiki, and Healing Touch.
I am also an End of Life or Death Doula. Witches believe that all of life exists within a Cyclical Circle, kind of like "HAKUNA MATATA," the expression from the film "The Lion King." BIRTH, LIFE, DEATH and REBIRTH is the progression that keeps spinning around! My work often takes me to the dying person's bedside and I believe that this is the work that the Goddess wants me to excel at. I work as a licensed CNA and have worked with many HOSPICE cases. If you are interested in these services or respite care for your loved one, just contact me about availability and costs. I just put together a BLOG that explains the work that I do and some thoughts on death and the dying. You can see the blog at the following link!
End of Life Doula at BLOGSPOT!
In my spare time (what little bit I have), I appreciate the Arts, Music and Film. I spend a lot of my time writing, reading, camping (when I can), being outdoors, swimming, yoga, caring for my animals and nature. I love the news, current affairs and politics and intelligent comedy, news programs, NPR, Community Radio, and boxing on TV. I am a proud military veteran of Air Force Intelligence. I now do what I can to promote peace. War is not the answer. I listen to music of all kinds, sing and play percussion and a little guitar (would like to learn the Dulcimer), and hand drumming. My mate and I are currently residing in Zephyrhills, Florida, just north of Tampa, the home of our state's famous SPRING WATERS and very close to the headwaters of the Hillsborough River. We are also exploring the possibility of eventually living in an INTENTIONAL COMMUNITY, not sure where. We love to gourmet cook, swim, play with our fur and scale children and watch good movies when we are at home.
On the spiritual side, I am a CRONE, an Isian, Green, Womanspirit, Reclaiming Tradition Witch that honours the Great Mother Goddess Isis in all of Her manifestations (especially as HEALER and the Goddess of the Green Plants). I enjoy doing MAGICK (the witchy kind, hence the word is spelled with a "K"), communing with nature, being out in the woods or my garden, learning to grow food, herbs and ornamentals, especially succulents and cacti and I am learning about container gardening. I love the water and I am currently focusing on WATER MAGICK. It is funny that I would end up in Zephyrhills, the home of our state's spring waters that are bottled and sent all over the world! I facilitate a circle in East Pasco County, for more info, see us on our Yahoo Group. Click on the logo below.
You can see the website for Earthwater Glade Circle right here (it is UNDER CONSTRUCTION):
Earthwater Glade Circle!
NEW! NEW! NEW! CLICK ON MY GROUPS LIST (on the left hand side column) to get to EARTHWATER GLADE on MySpace Groups!

Being a Witch and worshipping nature is not an evil thing! We believe in harming NO ONE and in preserving nature! Our rituals are our prayers! See more about us and what we believe at the Witchvox site! Just click on the WITCH'S VOICE graphic below!
..
Who I'd like to meet:
Powerful women that are into PEACE so I can interview them. You can see my Women's BLOG at:
Revved Up Women!
with a two-part interview of Medea Benjamin/Code Pink and another interview with Amy Goodman/Democracy Now.

Want to learn more about HERBS, HEALING, GROWING, COOKING, and all things GREEN? Come and join us at Yahoogroups
Green Kitchen Witches!
En Iset, het nebet nofret wabet!
(To Isis, all things beautiful and pure!)
Soon there will be a HEALING and MEDITATION Center in honour of the Great Mother Goddess Isis somewhere in West Central Florida. The Goddess Isis wills it--and SO BE IT! Read more about this project here on Yahoogroups
Blue Lotus Iseum!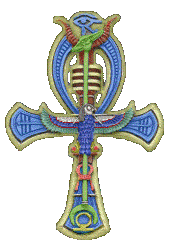 Blue Lotus Iseum on YahooGroups!
Blue Lotus Iseum BLOG!
Blue Lotus Iseum on Geocities!
Blue Lotus Temple on MSN!
NEW! NEW! NEW CLICK ON MY GROUPS LIST (on the left hand side column) to get to BLUE LOTUS ISEUM on MySpace Groups! Or join us at the Blue Lotus Iseum Virtual Meditation Center--this is listed below in my FRIENDS section!
For more info on the Isian and Egyptian Traditions, check out the Fellowship of Isis site:
Fellowship of Isis!
Status:

In a Relationship

Here for:

Networking, Friends

Hometown:

Clearwater, Florida

Orientation:

Straight

Body type:

5' 0" / More to love!

Ethnicity:

Native American

Religion:

Wiccan

Zodiac Sign:

Aries

Children:

Love kids, but not for me

Education:

College graduate

Occupation:

Healer/ITConsultant/TarotAstrologer
University Of Tampa

Tampa, FL

Graduated:

1988

Student status:

Alumni

Degree:

Associate's Degree

Major:

English

Minor:

Journalism/Speech

1986 to 1988

University Maryland

College Park, MD

Graduated:

1992

Student status:

Alumni

Degree:

Bachelor's Degree

Major:

English/Political Science

Minor:

Film/Journalism

1982 to 1992

University Of Nebraska At Omaha

Omaha, NE

Graduated:

N/A

Student status:

Alumni

Degree:

Other

Major:

Required Classes and CLEPS

1981 to 1982

Clearwater High School

Clearwater, FL

Graduated:

1974

Student status:

Alumni

Degree:

High School Diploma

Major:

Music Theory, Choir, Chorus, Art, French, Composition

1971 to 1974
New Media Powerwriting

Tampa Bay, Florida US

IT Consultant, Blogger, Vlogger, Social Networking

Dec 2006 to Present

Local Nursing Registries

Tampa Bay, Florida US

Certified CNA (registered and certified in FL)

Off and on since 1976

Commissioned to write/author the story of Lewis Vandercar, Sculptor, Artist and Wizard!

Wesley Chapel, Florida US

Author/Writer/Biographer

September 2007 to Present

Freelance Political Professional and Community Activist

Tampa, Florida US

Political Professional and Activist

2003 to Present