No recent updates in this category.
Why not...
TaSH~ARTist hasn't earned any badges yet... have you?
General

ART! ART! ART!!!... Mainly Painting & Sculpture... Life Drawing...
Installations & Photography. Visits to Witness some Excellent Talent at London's Art Exhibitions. My favourite Tate Modern.
Favourite Artist ~ Salvador Dali ...DALI! DALI! DALI!!!
Unique in Quality & My Inspiration... Other Interests ~ Native American Indian history, Music, Films & Sports ~ Olympics...
& 'Observation'... ..'Look Deep Within'.. Observe One's Thoughts!


*Art~by~Tash*

....

..

....

....

....

....

....

Music



Create a playlist at MixPod.com

~~~

~~~

Tool/The~Mars~Volta~ ~ Geez... So many! for Soul~~ Far
Too many Greats to list... 'Versatiliy's Important!' Evidently depending on Mood... Anything from the Pioneering Music.
So i can traverse with... 'All~Sorts'.

This is an Exhibition not to be Missed! ;)

You can view More of S.V.Mitchell's Wondrous Art from my Top friends or www.DarkBlackArt.com...


Movies

Not too romantic... As you can see from my film list... Love Martial Arts 'Ole Skool' Classics... 'The Discipline, Timing,
Syphoning & Nature'.... Jet Li, Jackie Chan, Leung Kar Yan~aka'Beardy', Lam Ching-Ying, Frankie Chan & Donnie Yen.
Could go through a Hell of List of Martial Art films i have in my Dvd Collection... ;)


Bruce Lee... Philosopher & Master of them All!


... More updated! Yet Expressional/Spiritual/Traditionally themed...
Still! Kick your Buckside! Martial Art films... Hero/Fearless/Crouching Tiger Hidden Dragon/House of Flying Daggers...
Love! Oldboy... Love Horrors! Of~Course!!! :) The Ring 1/2/3 (Japanese version) Hellraiser etc... (Gangster classics!)
Casino/Goodfellas/Reservoir Dogs...Comedy Classic-The Odd Couple & my Fav ~ One Flew Over the Cuckoo's Nest;)




Television

Books

Heroes
About me:
.. *TASH* ~ 'Tenacious-Amusing-Spiritual-Highbrow'... *ARTIST* ~ 'Aspiring-Rational-Tough-Influential-Stylistic-Temperament'... *LOL* ~ 'Love-of-Life'... A clue to what sums me up... As an Artist! I am Very much Three Dimensional... My ART can traverse from a 'Spiritual but mostly on a Dark Side'... Everyone has their 'Positive & Negative'. The Expression of Oneself forms a Reality on what they need to Produce. This is why i Feel & need!!! to Venture & Delve into that Aspect alone... My Fundamental Projection is to use the 'Surrealistic' approach, mixed with the Authenticity of 'Realism'..... Viewed from a Psychological Perception, with either ~ Paintings, Sculptures, Photographs or Installations...
.... A Special Thank~you to Steven.V.Mitchell for his Support & Patience in Creating this Wonderful mythological creature.....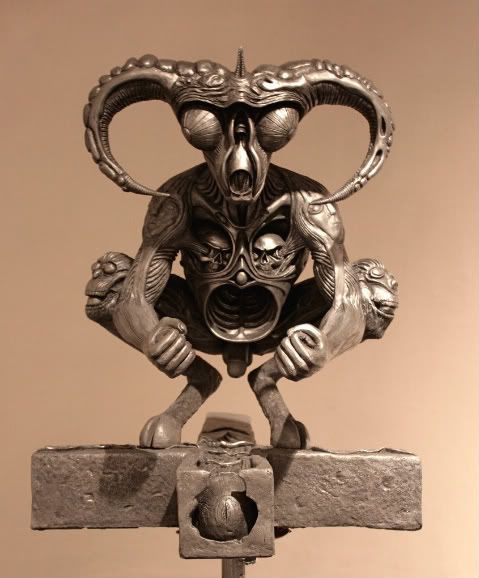 .... A 3D Representation of 'Homage'..
....
Status:

Single

Orientation:

Straight

Zodiac Sign:

Cancer

Occupation:

Artist