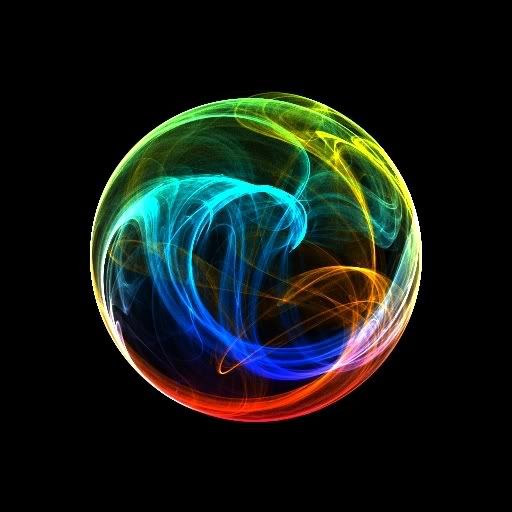 Play

Play Next

Add to queue
Play

Play Next

Add to queue

146 plays

Play

Play Next

Add to queue

65 plays

Play

Play Next

Add to queue

43 plays

Play

Play Next

Add to queue

94 plays

Play

Play Next

Add to queue

67 plays
Genre: Blues / Classic Rock / Progressive

Location London, London and South East, Un

Profile Views: 22049

Last Login: 1/3/2012

Member Since 9/3/2008

Website http://www.msplinks.com/MDFodHRwczovL3RlYS1mb3ItdGhlLXdpY2tlZC5zb3VuZGF3ZXNvbWUuY29tLw==

Record Label Tea Pot Hall

Type of Label Indie

Bio

...... ....Myspace Layouts.. / ..Wind of color.. / ..Hot Comments.. / ..Image Hosting.. .. .. ....Tea For The Wicked - Storm In A tea Cup...... .. .. .. .. .. .. .. .. Formed late 1991 by Arfa Roach and Tony Hands. After the breakup of "Sons of Hedon" recruited Jack (ex Chemical Alice) Steve Shaw. March 1992 started playing gigs around London,the Midlands and South East England. Recorded first album "Endangered Species" September 92 released December that year. Spring 1994 saw TFTW win the band contest at The Square Harlow Essex. The first prize being, recording time enabled the band to record second album "Out to Lunch" released October 1994. 1995 saw TFTW play Strawberry Fair Cambridge and headline a number gigs at The Marquee London. October 1997 the band released their third album "Wicked Teapot" and the following year "2EPSON1CD" a collection of studio outtakes and a live preformance recorded at The Square,Friday 22nd Dec.1996. Between 2000 and 2002 TFTW played a series of gig with OSIBISA , WISHBONE ASH, MAN, THE GROUNDHOGS ,ARTHUR BROWN and CLEAR BLUE SKY. July 2001 Jack left the band and was replaced by Rupert Hines Dec. 2003 after along gap the band began to record "Tea at Fred's" Feb.2004 Rupert leaves band and was replaced by Peter Ash April 2006 "Tea at Fred's" released Steve Shaw leaves band, to be replaced by Ed Marks. Feb. 2007 Peter Ash leaves band and is replaced Tom Jones Nov. 2007 Arfa Roach leaves the band.Tony Hands releases a part solo project and releases a cd under the name of The Tea Project. Jan. 2008 Tony Hands and Ed Marks are joined by Tony Paul on bass Sept.2008 Old sparring partner of Tony Paul, Dean E Holt joins TFTW on bass and Tony Paul moves on to second guitar.....July 09 Tony Paul leaves band to pusue a heavier side of music and so it became. Tea For The Wicked become a power trio .. .. ..All CD's below are available from the band or through this site. E-mail for details.. .. .. ....

Members

.. ...... providing a way for bands to get heard.. .. .. .... .. .. You Can Also Find ..Us at....... .. ........

Influences

Sounds Like
No recent updates in this category.
Why not...
Bio:
..
Myspace Layouts / Wind of color / Hot Comments / Image Hosting
Tea For The Wicked - Storm In A tea Cup
Formed late 1991 by Arfa Roach and Tony Hands. After the breakup of "Sons of Hedon" recruited Jack (ex Chemical Alice) Steve Shaw. March 1992 started playing gigs around London,the Midlands and South East England. Recorded first album "Endangered Species" September 92 released December that year. Spring 1994 saw TFTW win the band contest at The Square Harlow Essex. The first prize being, recording time enabled the band to record second album "Out to Lunch" released October 1994. 1995 saw TFTW play Strawberry Fair Cambridge and headline a number gigs at The Marquee London. October 1997 the band released their third album "Wicked Teapot" and the following year "2EPSON1CD" a collection of studio outtakes and a live preformance recorded at The Square,Friday 22nd Dec.1996. Between 2000 and 2002 TFTW played a series of gig with OSIBISA , WISHBONE ASH, MAN, THE GROUNDHOGS ,ARTHUR BROWN and CLEAR BLUE SKY. July 2001 Jack left the band and was replaced by Rupert Hines Dec. 2003 after along gap the band began to record "Tea at Fred's" Feb.2004 Rupert leaves band and was replaced by Peter Ash April 2006 "Tea at Fred's" released Steve Shaw leaves band, to be replaced by Ed Marks. Feb. 2007 Peter Ash leaves band and is replaced Tom Jones Nov. 2007 Arfa Roach leaves the band.Tony Hands releases a part solo project and releases a cd under the name of The Tea Project. Jan. 2008 Tony Hands and Ed Marks are joined by Tony Paul on bass Sept.2008 Old sparring partner of Tony Paul, Dean E Holt joins TFTW on bass and Tony Paul moves on to second guitar.....July 09 Tony Paul leaves band to pusue a heavier side of music and so it became. Tea For The Wicked become a power trio
All CD's below are available from the band or through this site. E-mail for details
Member Since:
September 03, 2008
Members:
providing a way for bands to get heard
You Can Also Find Us at...
Record Label:
Tea Pot Hall