Play

Play Next

Add to queue
Genre: Acoustic / Alternative

Location Southeast, Texas, US

Profile Views: 146500

Last Login: 12/5/2012

Member Since 2/13/2006

Record Label RAW Music Group

Type of Label Indie

Bio

.. .................. ........ ............

Members

.. .. .. .. .. .. .. .. .. .. .... .. .. .... ...... .. .. .. .. .. .. .. .. .. .. ........Sign up for our e-mail newsletter........ ....Email:.......... ....Name:.......... ........ .......... .. .. .... HTML Form .... .. .. .. .. .. .. .. .. .. .. ........Sign up for our e-mail newsletter........ ....Email:.......... ....Name:.......... ......Receive updates and exclusive offers........ .......... .. .. .... .... .. .. .. .. .. .. .. .. .... .... .. .. .. .. .. .......... .... .................................. ........ ..Join our fanclub on OurStage.com!!!.... ..CD Release Concert.... ..The Access Wins on Music Boat 2008.... ..The Access Band of the Week.... ..Ichthus Festival 2008.. ...... .. ...... .............. .......... .......... .......... .......... .......... ........ .. .... .... .. .. .. .. .. .... .. "Our passion is to bring a uniquely fresh sound to the body of Christ and the world through our music and lyrics. We desire our music to be used as a tool to wake up, breathe life into a sleeping church and ignite a generation into action. Music is one of the most powerful tools that can be used to bring unity to diverse groups of people, joining them together with one heart, one mind and one voice!"..Everywhere you look it seems something new is being discovered in space, science, medicine, business, energy and even music. After a long hard couple of years, that seemed like an eternity, The Access believes "The Time has Come" for their ministry and newly formed sound to be taken out of their home town and shared with the world...The Access is a 5 piece band that was born and bred in Baytown,TX. The band began its formation in mid. 2006. However, it wasn't until Jan. 08, only days before heading into the studio, that The Access became complete as a band. After almost seven months in the studio, perfecting their sound, The Access emerged with their full length debut album "The Time Has Come". A recording crafted with passion and purpose. A group of young men emerged with one mindset...Justin Michaels lead vocalist/songwriter/keyboards says "our goals are to help people, churched and un churched. We want to inspire a generation, young and old alike. We want our music and lyrics to have meaning. The last thing we want, when we get up on stage, is to just put on a show. Yes, we want people to come to our concerts and have a good time but more importantly experience a move of God"...Nick Daniels rhythm guitar says "we want to deliver great music with a positive message. A message that does not stray from the values instilled in us by family and church."..The Access' debut CD is full of songs that move the listener to their own purpose and passion in life. Impacting their world with the gifts God has placed inside of them. Gifts that may have been buried under a life of hurt, heartache, brokenness, abuse, divorce, shame, disgrace...Music industry leaders in Nashville have described The Access as one of the best bands to come along in decades. The Access' music can be heart felt as well as heard. Their songs minister life and change lives. The Access' music is new, fresh, passionate, progressive, unique, diverse, worshipful, and inspirational with a rock twist! This Band from Baytown,Texas, surpasses your expectations when seen live. It is rare when a band comes along that writes and produces great music in a studio and to a greater degree reproduce it on stage, The Access accomplishes this on both counts...The Access believes they are just one of many ministries being raised up in this hour, being used as a conduit, to deliver a message of hope and healing. The Access currently has two singles receiving airplay in the US and abroad. The Access' music crosses age and race barriers. Their worship will lead you into the presence of God. They can be seen performing in churches, leading worship, performing concerts in large and small venues, festivals, conferences, retreats, high schools, colleges, DNOW's, camps. The Access has shared the stage with Dove & Grammy Nominated Leeland on many occasions, The Access performed on Winter Jam Tour, Ichthus Festival, Summer Fest, Street Beat Music Festival and Flashpoint. ..The Access has shared the stage with Toby Mac, Hawk Nelson, New Song, Rush of Fools, Britt Nicole, David Crowder Band, Brandon Heath, Robby Seay Band, The Katina's, Matt Brower, Stellar Kart, Casting Crowns to name a few! The Access performed on Premier Cruises "The Music Boat"...Recording: The group recorded their debut album with Houston producer MD Thompson of Ivory Tower Realizations in Houston, Texas... All five musicians came together and continue to lead worship at their home church in Mont Belvieu,TX. Maranatha Church at Power House Youth Ministry. Feeling called into the music ministry Justin Michaels connected with Nick Daniels, Winter, Kyle Mason Hall and Caleb Larrimore to form The Access. The Access would like their music to inspire the listener to become a God chaser, to seek new levels of maturity with their Lord and savior. ..The Access does not put their sound into a box or a category. When you give their debut CD a listen it becomes apparent the sound changes from song to song creating, what has been described as, an eclectic tapestry of intertwining songs. The Access has poured their heart and soul into their debut project and believes "The Time Has Come"..... Raw Music Group/Management and Label.. 832-262-9108 .. Email: info@rawmusicgroup.com.. http://www.myspace/theaccessband.com .. .......................... .. .. .... ........

Influences

........ ............

Sounds Like
No recent updates in this category.
Why not...
05:00 | 153 plays | Apr 15 2009
Bio:
.. ..................
Member Since:
February 13, 2006
Members:
.. .. .. .. .. .. .. .. .. ..
Sign up for our e-mail newsletter

Email:
..
Name:
..
..
..
HTML Form
.. .. .. .. .. .. .. .. .. ..
Sign up for our e-mail newsletter

Email:
..
Name:
..

Receive updates and exclusive offers


..
..
Join our fanclub on OurStage.com!!!
CD Release Concert
The Access Wins on Music Boat 2008
The Access Band of the Week
Ichthus Festival 2008 ......

"Our passion is to bring a uniquely fresh sound to the body of Christ and the world through our music and lyrics. We desire our music to be used as a tool to wake up, breathe life into a sleeping church and ignite a generation into action. Music is one of the most powerful tools that can be used to bring unity to diverse groups of people, joining them together with one heart, one mind and one voice!"

Everywhere you look it seems something new is being discovered in space, science, medicine, business, energy and even music. After a long hard couple of years, that seemed like an eternity, The Access believes "The Time has Come" for their ministry and newly formed sound to be taken out of their home town and shared with the world.

The Access is a 5 piece band that was born and bred in Baytown,TX. The band began its formation in mid. 2006. However, it wasn't until Jan. 08, only days before heading into the studio, that The Access became complete as a band. After almost seven months in the studio, perfecting their sound, The Access emerged with their full length debut album "The Time Has Come". A recording crafted with passion and purpose. A group of young men emerged with one mindset.

Justin Michaels lead vocalist/songwriter/keyboards says "our goals are to help people, churched and un churched. We want to inspire a generation, young and old alike. We want our music and lyrics to have meaning. The last thing we want, when we get up on stage, is to just put on a show. Yes, we want people to come to our concerts and have a good time but more importantly experience a move of God".

Nick Daniels rhythm guitar says "we want to deliver great music with a positive message. A message that does not stray from the values instilled in us by family and church."

The Access' debut CD is full of songs that move the listener to their own purpose and passion in life. Impacting their world with the gifts God has placed inside of them. Gifts that may have been buried under a life of hurt, heartache, brokenness, abuse, divorce, shame, disgrace.

Music industry leaders in Nashville have described The Access as one of the best bands to come along in decades. The Access' music can be heart felt as well as heard. Their songs minister life and change lives. The Access' music is new, fresh, passionate, progressive, unique, diverse, worshipful, and inspirational with a rock twist! This Band from Baytown,Texas, surpasses your expectations when seen live. It is rare when a band comes along that writes and produces great music in a studio and to a greater degree reproduce it on stage, The Access accomplishes this on both counts.

The Access believes they are just one of many ministries being raised up in this hour, being used as a conduit, to deliver a message of hope and healing. The Access currently has two singles receiving airplay in the US and abroad. The Access' music crosses age and race barriers. Their worship will lead you into the presence of God. They can be seen performing in churches, leading worship, performing concerts in large and small venues, festivals, conferences, retreats, high schools, colleges, DNOW's, camps. The Access has shared the stage with Dove & Grammy Nominated Leeland on many occasions, The Access performed on Winter Jam Tour, Ichthus Festival, Summer Fest, Street Beat Music Festival and Flashpoint.

The Access has shared the stage with Toby Mac, Hawk Nelson, New Song, Rush of Fools, Britt Nicole, David Crowder Band, Brandon Heath, Robby Seay Band, The Katina's, Matt Brower, Stellar Kart, Casting Crowns to name a few! The Access performed on Premier Cruises "The Music Boat".

Recording: The group recorded their debut album with Houston producer MD Thompson of Ivory Tower Realizations in Houston, Texas.

All five musicians came together and continue to lead worship at their home church in Mont Belvieu,TX. Maranatha Church at Power House Youth Ministry. Feeling called into the music ministry Justin Michaels connected with Nick Daniels, Winter, Kyle Mason Hall and Caleb Larrimore to form The Access. The Access would like their music to inspire the listener to become a God chaser, to seek new levels of maturity with their Lord and savior.

The Access does not put their sound into a box or a category. When you give their debut CD a listen it becomes apparent the sound changes from song to song creating, what has been described as, an eclectic tapestry of intertwining songs. The Access has poured their heart and soul into their debut project and believes "The Time Has Come".

Raw Music Group/Management and Label

832-262-9108

Email: info@rawmusicgroup.com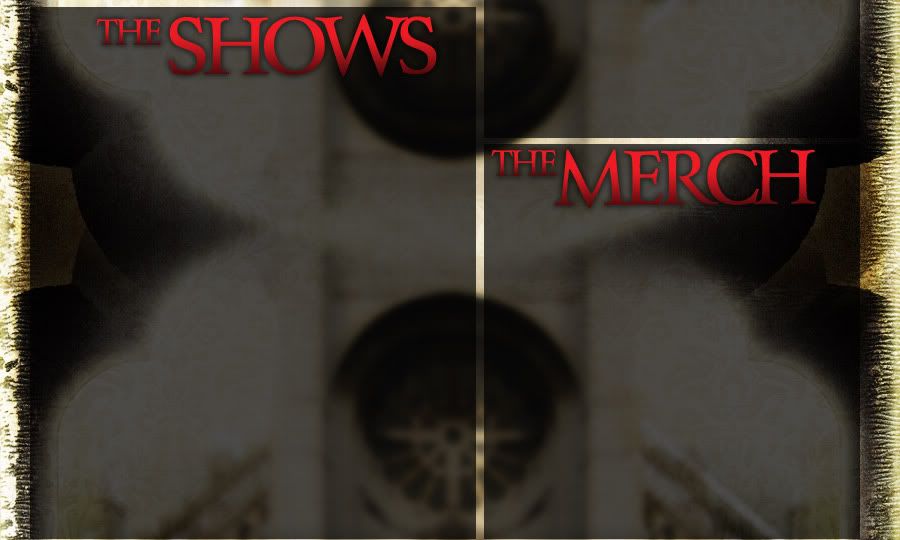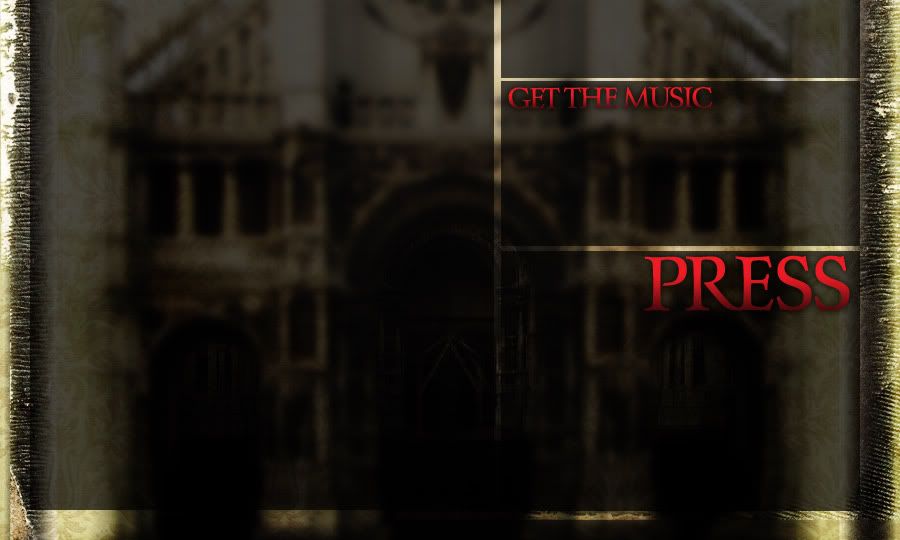 ..
Influences:
Record Label:
RAW Music Group
The Access has 7319 friends.