Play

Play Next

Add to queue
Genre: Alternative / Psychedelic / Shoegaze

Location Leeds, Northeast, Un

Profile Views: 41693

Last Login: 5/15/2013

Member Since 7/17/2006

Website Your on it.

Record Label Kitchen Gig Records

Type of Label Indie

Bio

Members

....Sam Simmons ......

Influences

..The Beatles.. ..Ride.. ..Joy Division.. ..NEU!.. ..Pixies.. ..Talk Talk.. ..Bardo Pond.. ..The Ronettes.. ..Throbbing Gristle.. ..Elvis Presley.. ..My Bloody Valentine.. ..Sam Cooke.. ..Lovesliescrushing.. ..Slowdive.. ..British Sea Power..

Sounds Like

..Contact Sam.. ..Email: samoftheaccord@hotmail.com..
Bio:
The Accord are a Shoegaze band from Cleethorpes in the United Kingdom. After 5 years and many changes in both line up and musical direction the band currently consists of Sam Simmons, Jack Smith and Paige Todd. After taking nearly a year out from gigging to make thier debut album the band have returned to play two amazing shows and plan to record another EP
Nice things people have said about our album -
"Hats off to The Accord, their album is one of the best things I've heard in ages." Rob Cross of Orphan Boy
"Best album i've got so far this year is Eternally Dreamfully by The Accord" Kav, The Finest Hour
A full review of the album is set to appear in the Grimsby Telegraph sometime in the next few weeks. Our entire performance at the Onefest @ No.1 Pub will be posted on
Youtube.com
some time in the next few weeks.
Discography:
The Weekend Demo (EP) (2005) - No longer available
Drink Your School, Stay In Drugs And Dont Do Milk (EP) (2006) - No longer available
Soul Journey (EP) (2008) - Available on iTunes for £7.99 -
Buy Soul Journey on iTunes Now!
Rain (Single) (2009) - Available on CD for £1
Eternally Dreamfully (LP) (2010)- Available on CD for £5, coming to iTunes store soon
After the release of thier debut solo album in June, The Accord are set to release another EP. Containing six songs, five of which are unreleased the EP will be released on CD In September and on iTunes shortly after.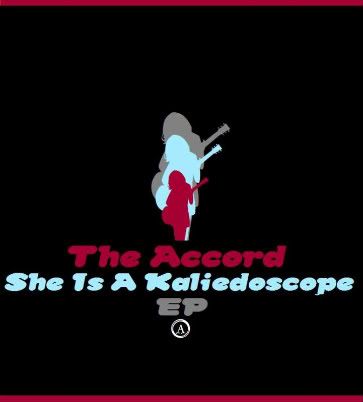 She Is A Kaliedoscope (EP)
Release: 15th September 2010
1.She Is A Kaliedoscope
2.Modéle
3.Stoned With You (So Stoned Mix)
4.Wedding
5.The Youth Know
6.The Need To Feel Connected
Layout by
CoolChaser
.. ..
Member Since:
July 17, 2006
Influences:

The Beatles

Ride

Joy Division

NEU!

Pixies

Talk Talk

Bardo Pond

The Ronettes

Throbbing Gristle

Elvis Presley

My Bloody Valentine

Sam Cooke

Lovesliescrushing

Slowdive

British Sea Power

Sounds Like:

Contact Sam

Email: samiscoolish@hotmail.com

Tel: 07906873977

Record Label:
Unsigned