Play

Play Next

Add to queue
Genre: Breakbeat / Down-tempo / Trip Hop

Location London, Un

Profile Views: 50668

Last Login: 2/1/2012

Member Since 4/5/2008

Record Label KraaK Records - Dusted Wax Kingdom

Type of Label Indie

Bio

.. .............................................. .. .. .. .. .. .. .. .. ......Aydio - Nonentity - Album preview mix.. by ..aydio.... .. .......................... .... .. .. .. .. .. Discography.. .. .. .. LPs.. .. .. .... .. .. .. .. ..Nonentity.. ..KraaK Records 2010 (KRK 028) .. ......Download on iTunes.. .. .............. .. .. .. .. EPs.. .. .. .... .. .. ..Pele's Tears EP.. ..Dusted Wax Kingdom 2010 (DWK 071) .... ......Free Download.. .. .. .............. .... .. .. .. .. ..Groove Road EP.. ..KraaK Records 2009 (KRK 010) .. ......Free Download.. .... .......... .. .... .. .. .. .. ..Deltitnu EP.. ..Dusted Wax Kingdom 2009 (DWK 031) .... ......Free Download.. .. .. ................ .. .. .. .. .. .. .. .. ....Aydio's Feedback Mix (Downtempo/trip-hop).. by ..Feedback_ldn.... .... .. .. .. .. .. .. .. ....Aydio's cheeky little breaks/electro/dubstep mix.. by ..aydio.... .. .. .. .. .. .. .. .. .. ....Aydio Mix '09 (Hip-hop, reggae, jazz, breaks, dnb).. by ..aydio.... .... .... .... Aydio is Adam Harper, a London-based musician, composer, producer, DJ and visual artist. As a DJ he generally plays an eclectic mix of hip-hop, funk, reggae, breaks, electro and dubstep..... His own music consists mainly of downtempo electronica, with hip-hop, dub, rock and jazz influences along with a variety of other forms of music. In 2009 he released 2 EPs on netlabels Dusted Wax Kingdom and KraaK records, showing his talent and skills of producing impressive chill out and groovy music together. His debut album, 'Nonentity' is released on KraaK in September 2010 .... ...... ...... .. .................... .. .. .. .. .. .. .. ..

Members

.... contact@aydio.net.... Videos:........Pele's Tears:...... .. .. .. .. .. .. .. .. ....Free download.......... .. ..Zinc:.... .... .. .. .. .. .. .. .. .. ..Deltitnu:....Video by ..Powskii.... .... .. .. .. .. .. .. .. .... Free download at ....Dusted Wax Kingdom.......... .. ..XHD:...... .. .. .. .. .. .. .. .... Free download at ....Dusted Wax Kingdom.......... .. ..Sing Sing Sing Remix (Benny Goodman):...... .. .. .. .. .. .. .. .... ....Free Download..........

Influences

.. .................... .. .. .. .. .. .. .. .. .. ................................................ .. .................... .. .. .. .. .. .. .. .. .. ................................................

Sounds Like
This video is not currently viewable.

00:00 | 0 plays | Oct 15 2009
Bio:
.. ..
  Discography


  LPs
Nonentity
KraaK Records 2010 (KRK 028)

  EPs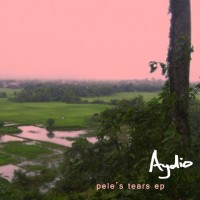 Pele's Tears EP
Dusted Wax Kingdom 2010 (DWK 071)

Free Download
Groove Road EP
KraaK Records 2009 (KRK 010)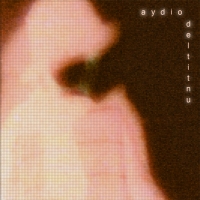 Deltitnu EP
Dusted Wax Kingdom 2009 (DWK 031)

..
Aydio's Feedback Mix (Downtempo/trip-hop) by Feedback_ldn
Aydio's cheeky little breaks/electro/dubstep mix by aydio
Aydio Mix '09 (Hip-hop, reggae, jazz, breaks, dnb) by aydio
Aydio is Adam Harper, a London-based musician, composer, producer, DJ and visual artist. As a DJ he generally plays an eclectic mix of hip-hop, funk, reggae, breaks, electro and dubstep.

His own music consists mainly of downtempo electronica, with hip-hop, dub, rock and jazz influences along with a variety of other forms of music. In 2009 he released 2 EPs on netlabels Dusted Wax Kingdom and KraaK records, showing his talent and skills of producing impressive chill out and groovy music together. His debut album, 'Nonentity' is released on KraaK in September 2010
..
..
Member Since:
April 05, 2008
Record Label:
KraaK Records - Dusted Wax Kingdom