Play

Play Next

Add to queue
Play

Play Next

Add to queue

19,459 plays

Play

Play Next

Add to queue

13,921 plays

Play

Play Next

Add to queue

5,866 plays

Play

Play Next

Add to queue

5,177 plays
Genre: Jazz / Punk / Rock

Location Venice, California, US

Profile Views: 96072

Last Login: 9/18/2012

Member Since 8/22/2005

Website www.thechuckdukowskisextet.com

Record Label <font color=009900<b>Nice and Friendly Records</b>

Type of Label Indie

Bio

.. .... The Chuck Dukowski SEXTET.., also known as The CD6, is releasing their second album "Reverse The Polarity". .... ...... ....Reverse the Polarity .. New release from The CD6!.. Available NOW.. .... Click here to buy!.. .. .. .... .... .... .... .... .... ..

Members

...... .... ..MEMBERS.. .. ......Chuck Dukowski.. is the world renowned bass player and founder of The CD6. He was the original bassist for Black Flag [he was on the the first six releases]. He also wrote many great songs for Black Flag such as My War and What I See... .. .... .. Lora Norton ..is the singer for The CD6. She is also an artist. She created all of the cover and poster art for The CD6. Lora is known for her powerful vocals. .. .. .... .. Milo Gonzalez ..Genius musician and guitarist whose music embodies all... .. .... ..Tony Peluso..The raging drum god who fell out of a black hole to rule our universe... .. .. .. .. .. .. .. .. .. .. .. .. .. .. .... .. .. .. .. .. .. .... .. .. .. .. .. .. ...... ........ ..Click to Enlarge! Purchase the CD6 poster! ..you can contact us through messages or comments!

Influences

........ .... The CD6's first album "Eat my Life".. .... Click here to buy!.. .. .. ....

Sounds Like

The Chuck Dukowski ..SEXTET
Bio:
..
The Chuck Dukowski SEXTET

, also known as The CD6, is releasing their second album "Reverse The Polarity".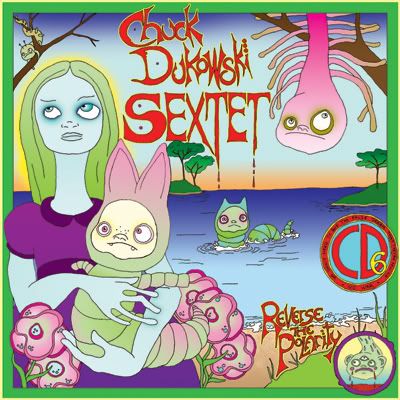 Reverse the Polarity
New release from The CD6!
Available NOW

Click here to buy!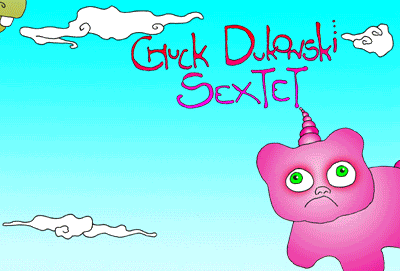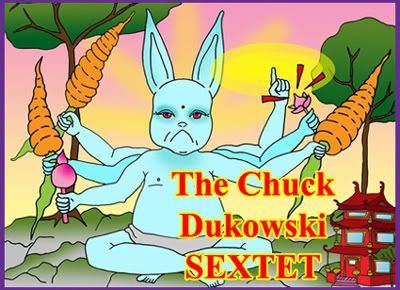 ..
Member Since:
August 22, 2005
Members: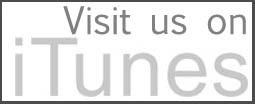 MEMBERS


Chuck Dukowski is the world renowned bass player and founder of The CD6. He was the original bassist for Black Flag [he was on the the first six releases]. He also wrote many great songs for Black Flag such as My War and What I See.


Lora Norton is the singer for The CD6. She is also an artist. She created all of the cover and poster art for The CD6. Lora is known for her powerful vocals.


Milo Gonzalez Genius musician and guitarist whose music embodies all.


Tony PelusoThe raging drum god who fell out of a black hole to rule our universe.


..





Click to Enlarge! Purchase the CD6 poster!
you can contact us through messages or comments!
Influences:
The CD6's first album "Eat my Life"


Click here to buy!





Sounds Like:
The Chuck Dukowski
SEXTET
Record Label:
Nice and Friendly Records