No recent updates in this category.
Why not...
DJ Gravy hasn't earned any badges yet... have you?
General

Extra Gravy Mixtape





B.I.G. Tings A Gwan!





More Gravy Mixtape





Kings of Salone: The Dry Eye Mixtape



http://www.djgravy.com http://www.largeup.com http://www.riceandpeasparty.com

Music

Reggae / Dancehall / Hip Hop / Jazz / Drum & Bass / Soca / Rock / Folk / Bluegrass / Breaks / Baile Funk / R & B / Blues / Gospel / Afrobeat / World Music / Grime / Dubstep / and anything by Deantoni Parks & Kudu

Movies

Television

Books

Malcom X by Alex Haley, Wake The Town and Tell The People by Norman Stolzoff, Back Robes, White Justice by Bruce Wright, People Funny Boy David Katz, Catcher In the Rye by JD Salinger, Siddharta, The DaVinci Codes Can't Stop, Won't Stop, Life and Def

Heroes

Peter Tosh, Lee Scratch Perry, Basqiuet, Larry David, Stevie Wonder, Jimi Hendrix, Garnett Silk, Hugh Mundell, Aaron McGruder, Sly and Robbie, Sugar Minott, Albert Einstien, Dave Kelly, Mel Brooks and Sasha Baron Cohen.
Dj Gravy has 8739 friends.
About me:
DJ Gravy is a rare breed. Connecting the dots all around the pop culture stratosphere, this New York native has created a uniquely successful hybrid of Caribbean Bashment Culture and Downtown's exclusive party circuit.
As founder of the widely popular "RICE and PEAS Party", DJ Gravy formed a recognized brand in a matter of months that has grown tremendously since its '07 inception and has hosted release parties and promotional events for Wayne Wonder, Assassin, Gyptian, Timberlee, Frank151, Okayplayer, Jamrock Magazine, Backayard Magazine, Scion, The Fader, Urb, VP Records and more. Reggae luminaries Sean Paul, Shaggy, Richie Spice, Mr Vegas, Ricky Blaze, Chelly and plenty more have all made special appearances at RICE and PEAS Parties.
In addition to his own events, Gravy has become known as the "it" factor at special events (like Marc Baptiste's photo exhibit at Milk Gallery, supermodel Erin Wasson's Fashion Week Party, Ricky Powell's Book release and Danny Supa's Birthday Party) and as resident DJ of well known weekly NY events like Q-Tip's "OPEN" Fridays at Santos, and Jamrock Magazine's (NBC endorsed) "Rock With Squeeze" Mondays at SOB's.
Then there DJ Gravy's cult like following for his series of "Iration Soundz" Mix CDs and a string of popular Reggae / Hip Hop / Electro Remixes played regularly by countless DJs around the globe and met with a seal of approval from dance floor crowds, complete with the shriek of screaming girls!
On top of all this, DJ Gravy keeps busy collaborating on tracks with noted Interscope producers Adam Deitch and Eric Krasno's "Fyre Dept." and stays active in the live music circuit as well, serving as the live turntablist, sampler / sound fx player in Adam Deitch's project now titled "Break Science".
So if he's not on tour in Europe, doing his Summer residence in the Hamptons, or speaking on panels he put together for CMJ, you can be sure DJ Gravy's crafting his new next release or prepping the launch of his "Large Up" channel on
Okayplayer.com
Gravy has played well known venues like The Nokia Theater, The Hammerstein Ballroom, Highline Ballroom, Bowery Ballroom, The Box, Santos, Red Bull Space, Lotus, Love, Manor, Rebel, Joe's Pub, APT, Club 205, Studio B, Negril, Bembe, Kush, Blue Note and Mercury Lounge...
(Outta Town) La Playa, The Brookhaven Ampitheatre, The Downtown, The Chance, Bearsville Theater, The Avalon Ballroom, Club Metronome, Nectar's, The Snow Barn, Boom Boom Room, Fluid Nightclub, Loft 523, The Black Repertoire, Supa Bar, Daterra Til Hagen, Sikamikanico, Klubb Rumble, Club Honey, Levontin 7
Check out DJ Gravy at:
www.djgravy.com
&
www.myspace.com/thegravy
+ More on DJ Gravy at:
http://allseanpaul.com
&
http://givemesomesignal.blogspot.com
Check the RICE and PEAS Party: Every month at Sway & online at
www.myspace.com/riceandpeasparty
Booking Contact: bookgravy@gmail.com
Who I'd like to meet: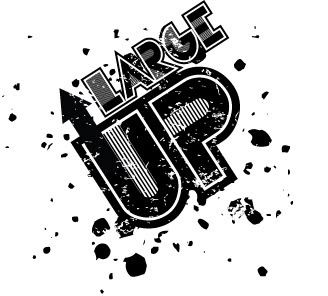 LARGEUP.COM
FACEBOOK FAN PAGE
Status:

In a Relationship

Here for:

Networking, Friends

Hometown:

NYC

Orientation:

Straight

Body type:

5' 8" / Athletic

Ethnicity:

Other

Religion:

Jewish

Zodiac Sign:

Virgo

Children:

Someday

Education:

Some college

Occupation:

DJ / Musician / Promoter / Manager
City-As-School

New York,New York

Graduated:

1996

Student status:

Alumni

Degree:

High School Diploma

1994 to 1996
Lustre Kings Productions

Brooklyn, NY US

Public Relations
Noble Management / G Train Entertainment