Play

Play Next

Add to queue
Genre: Indie / Rock

Location SAN FRANCISCO, CALIFORNIA, US

Profile Views: 43685

Last Login: 9/12/2011

Member Since 1/31/2005

Website www.theherms.com

Record Label Jackpine Social Club - www.jackpinesocialclub.com

Type of Label Indie

Bio

.. .. "The Bay Area's The Herms are art and indie rock at its finest, especially in a scene that is floundering with carbon copies." ..- The Owl Mag .... .."On such cuts as ..All the Things You Do.. and ..Get on.., vocalist and axeman Matt Lutz's deadpan drawl channels equal portions Lou Reed, Jonathan Richman, and the Strokes' Julian Casablancas, while the backing instrumentation on all 15 tracks cites a goddamn truckload of classics" ..- SF Weekly ...... "The Herms sound vaguely familiar yet rather revolutionary, unstable yet comfortingly well-known, a mangling of old and odd." ..- Noisepop .... .."It sizzles, spits, boils, and burns. The Herms music is fast and schizophrenic, changing tempo within and between tracks at lightning speed. It's never the same thing twice." - San Francisco Bay Guardian .. .... San Francisco-based The Herms create a deliriously infective brew of post-punk, art rock and garage, sounding occasionally like Swell Maps, the Fall, and the Doors, sometimes all at the same time. They've already captured local radio, with airplay on SF's Live 105, as well as the covers of local music press, including the SF Weekly and Mesh Magazine. This is their debut full-length. Lead singer/songwriter Matt Lutz and bassist Alex Tuzin form the core of the group, with bay area journeyman drummer Chris Sipe joining the current live lineup. John Hofer (Mother Hips) guests on drums on the record. .... The Herms started in 2003 when Alex Tuzin and Matt Lutz were in school at Berkeley. The inspiration gained from the loan of a college classmate's Tascam 388 blossomed into a full obsession for Lutz in the short period that it took him to write and record the songs that appear on their first Jackpine Social Club full length release Record Machine. The rough-hewn quality of these early recordings remains a constant in their presentation, as well as the thrift-store instrumentation (ancient upright pianos, harmoniums, and cardboard box drums) which underlies The Herms' natural knack for songwriting. And, yes, the Tascam 388 is still in the picture, as essential a part of the sound as anything. .... The Herms have shared bills with the likes of The Fiery Furnaces, Kelley Stoltz, Ted Leo and the Pharmacists, The Noisettes, Rogue Wave and The Lovemakers. They've appeared at all the major San Francisco venues: Great American Music Hall, Slim's, Bottom of the Hill, and Caf Du Nord, as well as the city's annual Noise Pop Festival (twice). Record Machine is the sum total of these experiences, but it's also the product of fevered imaginations and a relentless drive. .... You can now order both the CD and EP from Jackpine directly ..here - ........ .... You can also buy Record Machine now at the ..iTunes Music Store here!....

Members

The Herms is: Matt Lutz, Alex Tuzin and Chris Sipe

Influences

Ken Kesey, Snakefinger, Neal Cassady, the Muppets

Sounds Like

You tell us what the Herms sound like: .. http://www.theherms.com/forums
No recent updates in this category.
Why not...
Bio:
..
"The Bay Area's The Herms are art and indie rock at its finest, especially in a scene that is floundering with carbon copies."
- The Owl Mag
"On such cuts as All the Things You Do and Get on, vocalist and axeman Matt Lutz's deadpan drawl channels equal portions Lou Reed, Jonathan Richman, and the Strokes' Julian Casablancas, while the backing instrumentation on all 15 tracks cites a goddamn truckload of classics"
- SF Weekly
"The Herms sound vaguely familiar yet rather revolutionary, unstable yet comfortingly well-known, a mangling of old and odd."
- Noisepop
"It sizzles, spits, boils, and burns. The Herms music is fast and schizophrenic, changing tempo within and between tracks at lightning speed. It's never the same thing twice." - San Francisco Bay Guardian
San Francisco-based The Herms create a deliriously infective brew of post-punk, art rock and garage, sounding occasionally like Swell Maps, the Fall, and the Doors, sometimes all at the same time. They've already captured local radio, with airplay on SF's Live 105, as well as the covers of local music press, including the SF Weekly and Mesh Magazine. This is their debut full-length. Lead singer/songwriter Matt Lutz and bassist Alex Tuzin form the core of the group, with bay area journeyman drummer Chris Sipe joining the current live lineup. John Hofer (Mother Hips) guests on drums on the record.
The Herms started in 2003 when Alex Tuzin and Matt Lutz were in school at Berkeley. The inspiration gained from the loan of a college classmate's Tascam 388 blossomed into a full obsession for Lutz in the short period that it took him to write and record the songs that appear on their first Jackpine Social Club full length release Record Machine. The rough-hewn quality of these early recordings remains a constant in their presentation, as well as the thrift-store instrumentation (ancient upright pianos, harmoniums, and cardboard box drums) which underlies The Herms' natural knack for songwriting. And, yes, the Tascam 388 is still in the picture, as essential a part of the sound as anything.
The Herms have shared bills with the likes of The Fiery Furnaces, Kelley Stoltz, Ted Leo and the Pharmacists, The Noisettes, Rogue Wave and The Lovemakers. They've appeared at all the major San Francisco venues: Great American Music Hall, Slim's, Bottom of the Hill, and Caf Du Nord, as well as the city's annual Noise Pop Festival (twice). Record Machine is the sum total of these experiences, but it's also the product of fevered imaginations and a relentless drive.
You can now order both the CD and EP from Jackpine directly
here -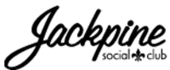 You can also buy Record Machine now at the iTunes Music Store here!
Member Since:
January 31, 2005
Members:
The Herms is: Matt Lutz, Alex Tuzin and Chris Sipe
Influences:
Ken Kesey, Snakefinger, Neal Cassady, the Muppets
Label Type:
Indie