Play

Play Next

Add to queue
Genre: Blues / Classic Rock / Rock

Location Ormond Beach, Un

Profile Views: 83790

Last Login: 1/8/2013

Member Since 7/7/2006

Website http://www.msplinks.com/MDFodHRwOi8vY2RiYWJ5LmNvbS9jZC9jcm91Y2g=

Record Label none

Type of Label Indie

Bio

http://www.mtv.com/artists/james-crouch/related-artists/?filter=similar.............................................................................. "Crouch is a blues-rock guitar master from Florida who can play as well as blues greats like BB King and Stevie Ray Vaughan".....Gail Worley Starpolish.com ........"Crouch is a forceful guitar man that has his chops down, at times he rips off some impressive licks reminiscent of Clapton or Stevie Ray"..... Keith "MuzikMan" Hannaleck - Jazzreview.com......... "Crouch can torch an electric guitar a la Stevie Ray Vaughn, but he also knows when to pull back and deliver languid, Santana-like, while-my-guitar-gently-weeps solos",.... Rick Deyampert - Entertainment Writer - Daytona Beach News-Journal ........James Crouch has opened for Marshall Tucker; Blue Oyster Cult; BTO; Jimmy Thackery; The Nighthawks; Brian Howe (former singer for Bad Company); Bo Diddly; Molly Hatchet; Fran & Anthony Cosmo, (former members of Boston); and Rick Derringer.... ....<img style="visibility:hidden;width:0px;height:0px;" border=0 width=0 height=0 src="http://c.gigcount.com/wildfire/IMP/CXNID=2000002.0NXC/bT*xJmx*PTEyOTIyODA*MTQyOTYmcHQ9MTI5MjI4MDQ*MDcwNCZwPTI3MDgxJmQ9dHVuZVdpZGdldF9maXJzdF9nZW4mZz*xJm89/OWI4MDMxNzQyNmQ4NDIzN2I5OWViYTU4MWY2NzkwM2Umb2Y9MA==.gif" /><embed type="application/x-shockwave-flash" src="http://cache.reverbnation.com/widgets/swf/19/tuneWidget.swf" height="415" width="434" align="top" bgcolor="#ffffff" loop="false" wmode="opaque" quality="best" allowScriptAccess="always" allowNetworking="all" allowFullScreen="true" seamlesstabbing="false" flashvars="twID=artist_423082&posted_by=artist_423082&shuffle=&autoPlay=false&blogBuzz=buzz" /><br /><a href="http://www.reverbnation.com/rpk" onclick="javascript:window.location.href="http://www.reverbnation.com/c./a4/19/423082/Artist/423082/Artist/link"; return false;"><img alt="Electronic press kits" border="0" height="19" src="http://c2sostatic.reverbnation.com/widgets/content/19/footer.png?1" width="434" /></a><img style="visibility:hidden;width:0px;height:0px;" border=0 width=0 height=0 src="http://www.reverbnation.com/widgets/trk/19/artist_423082/artist_423082/t.gif" /><img height="1" width="1" border="0" src="http://a.triggit.com/px?u=reverbnation&rtv=423082wd,Rock,Blues,ambient" /><a href="http://www.quantcast.com/p-05---xoNhTXVc" target="_blank"><img src="http://pixel.quantserve.com/pixel/p-05---xoNhTXVc.gif" style="display: none" border="0" height="1" width="1" alt="Quantcast" /></a> Meet the man, James Crouch that has been likened to legendary guitarists such as Eric Clapton, BB King, Jimi Hendrix, and Carlos Santana. Crouch is deemed as one of the most versatile musicians, being able to vary his talents from lighting up the electric guitar, to pulling it down to produce gentle solos. These accolades did not come without merit, as Crouch has been playing guitar professionally for over 30 years now, and has not shown any signs of letting up. ........ Crouch is a seasoned musician, and has learned everything about the music industry on his own. He hails from upstate New York, but has lived and performed all over the country. Florida is currently his home, and is also the region in which he plays a large majority of his shows. Needless to say after 35 years in music, Crouch has a solid following, and has received especially positive reviews for his music from entities such as Jazzreview.com, Daytona Beach News- Entertainment, and Musesmuse.com. ........ Crouch's discography includes an impressive musical collection consisting of, The Only Constant (2008), Soul of Blues (2007), Lost Souls (2006), Liberty (2003), and Cover to Cover (2001) by The James Crouch Band. His 1997 CD, Jim Crouch--So Far, won seven American Society of Composer, Authors and Publishers (ASCAP) awards. He has performed in Europe at a medieval castle in Tuscany, Italy, as well as at venues across the nation. His versatility is again displayed in the variety of his audiences showing the diversity of his musical ability. ........ When James Crouch becomes The James Crouch Band, respected members include Dale "the Hitman" Rock on Drums & Banner Thomas, bass;both formerly of Molly Hatchett; Tom Curiale (Rick Derringer) on drums; Dan Walters (Les DudeK) on bass and keyboard; Ronnie Foster (Roy Buchanan) on drums; Scott Columbus (Manowar) also on drums; and JJ Martin (Joe Cocker) playing the saxophone. Currently, Crouch is pursuing his solo career, producing new material, performing at various venues in and around Florida,and looking for new opportunities... ........ .... ...... .. .. .. License this music for commercial use through ..Pump Audio.. .. .. .. .. .. .. This work is licensed under a ..Creative Commons Attribution 2.5 License.. .................. ...... .... .. .. .. .. .. .. .. .... ..01/08..All the darkness in the world can not put out one single candle!...... The CD's listed below are my children and are a good representation of what I'm all about. CDs by James Crouch.. crouchjim@hotmail.com to order.... James Crouch ---- Anthology (2009)).... James Crouch ---- The Only Constant (2008).... James Crouch ---- Soul of Blues (2007) .... James Crouch ---- Lost Souls (2006) .... James Crouch ---- Liberty (2003) .... James Crouch ---- Cover to Cover (2001).... Jim Crouch-So Far ----(1997) WINNER OF 7 ASCAP SPECIAL AWARDS.... .............. My music can be licensed through The Hitt Music Group, Solar Seduction Publishing, or Pump Audio and is affordable. . .. Thank You, .. Sincerely, .. James Crouch .................. ....James Crouch is endorsed by:.. GHS Strings (Wisconsin).. Mesa-Boogie Amplifiers (California).. Overture Guitars (Illinois).. and Heartwoodes Straps (Florida).. .... .. .. .. .. .. .. .. ...................................... .. .. .. .. .. .......................... You've been marked on my visitor map! Click to zoom in... .. .... Get your own map at ..hit2map.com.... .. .. .. .. .. .. .. ..<div><a href="http://www.hit2map.com/myspace_map/wto6sj8d"> You've been marked on my visitor map! Click to zoom in.<br/> <img alt="You've been marked on my visitor map!" border=0 src="http://www.hit2map.com/maps/wto6sj8d.jpg"/> </a><br/> Get your own map at <a href="http://www.hit2map.com">hit2map.com</a><br/> </div> <div><a href="http://www.hit2map.com/myspace_map/wto6sj8d"> You've been marked on my visitor map! Click to zoom in.<br/> <img alt="You've been marked on my visitor map!" border=0 src="http://www.hit2map.com/maps/wto6sj8d.jpg"/> </a><br/> Get your own map at <a href="http://www.hit2map.com">hit2map.com</a><br/> </div>

Members

<div><a href="http://www.hit2map.com/myspace_map/wto6sj8d"> You've been marked on my visitor map! Click to zoom in.<br/> <img alt="You've been marked on my visitor map!" border=0 src="http://www.hit2map.com/maps/wto6sj8d.jpg"/> </a><br/> Get your own map at <a href="http://www.hit2map.com">hit2map.com</a><br/> </div> James Crouch, Guitar and Vocals....nUCLEArcENTURy.COM.... and you should too!

Influences

<div><a href="http://www.hit2map.com/myspace_map/wto6sj8d"> You've been marked on my visitor map! Click to zoom in.<br/> <img alt="You've been marked on my visitor map!" border=0 src="http://www.hit2map.com/maps/wto6sj8d.jpg"/> </a><br/> Get your own map at <a href="http://www.hit2map.com">hit2map.com</a><br/> </div>

Sounds Like

SRV, Carlos, Jimmy Page, Eric Clapton, Jeff Beck ...... <div><a href="http://www.hit2map.com/myspace_map/wto6sj8d"> You've been marked on my visitor map! Click to zoom in.<br/> <img alt="You've been marked on my visitor map!" border=0 src="http://www.hit2map.com/maps/wto6sj8d.jpg"/> </a><br/> Get your own map at <a href="http://www.hit2map.com">hit2map.com</a><br/> </div>
07:35 | 116 plays | Sep 27 2010
Bio:
"Crouch is a blues-rock guitar master from Florida who can play as well as blues greats like BB King and Stevie Ray Vaughan".
Gail Worley
Starpolish.com
"Crouch is a forceful guitar man that has his chops down, at times he rips off some impressive licks reminiscent of Clapton or Stevie Ray".
Keith "MuzikMan" Hannaleck -
Jazzreview.com
.
"Crouch can torch an electric guitar a la Stevie Ray Vaughn, but he also knows when to pull back and deliver languid, Santana-like, while-my-guitar-gently-weeps solos",
Rick Deyampert - Entertainment Writer - Daytona Beach News-Journal
James Crouch has opened for Marshall Tucker; Blue Oyster Cult; BTO; Jimmy Thackery; The Nighthawks; Brian Howe (former singer for Bad Company); Bo Diddly; Molly Hatchet; Fran & Anthony Cosmo, (former members of Boston); and Rick Derringer
Meet the man, James Crouch that has been likened to legendary guitarists such as Eric Clapton, BB King, Jimi Hendrix, and Carlos Santana. Crouch is deemed as one of the most versatile musicians, being able to vary his talents from lighting up the electric guitar, to pulling it down to produce gentle solos. These accolades did not come without merit, as Crouch has been playing guitar professionally for over 30 years now, and has not shown any signs of letting up.
Crouch is a seasoned musician, and has learned everything about the music industry on his own. He hails from upstate New York, but has lived and performed all over the country. Florida is currently his home, and is also the region in which he plays a large majority of his shows. Needless to say after 35 years in music, Crouch has a solid following, and has received especially positive reviews for his music from entities such as
Jazzreview.com
, Daytona Beach News- Entertainment, and
Musesmuse.com
.
Crouch's discography includes an impressive musical collection consisting of, The Only Constant (2008), Soul of Blues (2007), Lost Souls (2006), Liberty (2003), and Cover to Cover (2001) by The James Crouch Band. His 1997 CD, Jim Crouch--So Far, won seven American Society of Composer, Authors and Publishers (ASCAP) awards. He has performed in Europe at a medieval castle in Tuscany, Italy, as well as at venues across the nation. His versatility is again displayed in the variety of his audiences showing the diversity of his musical ability.
When James Crouch becomes The James Crouch Band, respected members include Dale "the Hitman" Rock on Drums & Banner Thomas, bass;both formerly of Molly Hatchett; Tom Curiale (Rick Derringer) on drums; Dan Walters (Les DudeK) on bass and keyboard; Ronnie Foster (Roy Buchanan) on drums; Scott Columbus (Manowar) also on drums; and JJ Martin (Joe Cocker) playing the saxophone. Currently, Crouch is pursuing his solo career, producing new material, performing at various venues in and around Florida,and looking for new opportunities.
License this music for commercial use through
Pump Audio
..
This work is licensed under a ..Creative Commons Attribution 2.5 License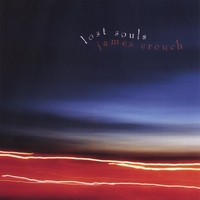 01/08
All the darkness in the world can not put out one single candle!
The CD's listed below are my children and are a good representation of what I'm all about. CDs by James Crouch
crouchjim@hotmail.com to order
James Crouch ---- Anthology (2009))
James Crouch ---- The Only Constant (2008)
James Crouch ---- Soul of Blues (2007)
James Crouch ---- Lost Souls (2006)
James Crouch ---- Liberty (2003)
James Crouch ---- Cover to Cover (2001)
Jim Crouch-So Far ----(1997) WINNER OF 7 ASCAP SPECIAL AWARDS
My music can be licensed through The Hitt Music Group, Solar Seduction Publishing, or Pump Audio and is affordable. .
Thank You,
Sincerely,
James Crouch
James Crouch is endorsed by:
GHS Strings (Wisconsin)
Mesa-Boogie Amplifiers (California)
Overture Guitars (Illinois)
and Heartwoodes Straps (Florida)
You've been marked on my visitor map! Click to zoom in.

Get your own map at
hit2map.com
Member Since:
July 07, 2006
Sounds Like:
SRV, Carlos, Jimmy Page, Eric Clapton, Jeff Beck
Record Label:
none