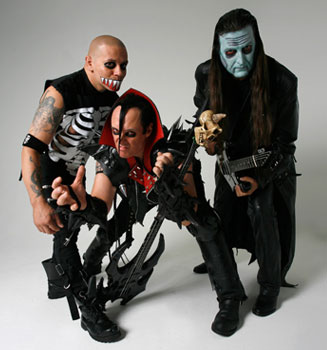 THE DEVIL'S RAIN POURS DOWN
ON LATIN AMERICA: APRIL 2012!
The Misfits invade Latin America this April by kicking things off in Mexico City's Hard Rock Cafe, then making their long awaited return to South America with a heavy downpour of The Devil's Rain in Buenos Aires & Rosario: Argentina, Rio, Porto Alegre & Sao Paulo: Brazil and Santiago, Chile!
Click Here for all confirmed Tour Dates worldwide.