Play

Play Next

Add to queue
Play

Play Next

Add to queue

4,454 plays

Play

Play Next

Add to queue

3,498 plays

Play

Play Next

Add to queue

4,082 plays

Play

Play Next

Add to queue

2,699 plays

Play

Play Next

Add to queue

755 plays
Genre: Big Beat

Location New York, New Jersey, US

Profile Views: 93796

Last Login: 8/9/2012

Member Since 11/1/2004

Website http://www.theproblem.org

Record Label ..

Type of Label Indie

Bio

.. .... .... .......... ..........View The Problem's EPK...... .............. .............. .... ...... CLICK HERE TO HEAR OUR FEB 8 INTERVIEW ON WRSU 88.7FM!! http://www.worldwidewildman.com/theproblem.html.... "every song makes you want to shake your ass." THE VILLAGE VOICE .... "the group makes music to dance, thrash...a type of music violent and pretty." NEW YORK POST .... "maybe they'll be the next big thing." TIME OUT NEW YORK.... "the problem could be right in line to restart the punk revolution. that's how good their songs are." THE AQUARIAN .... "there are FANTASTIC riffs to be found all over the duration of this album." DELUSIONS OF ADEQUACY.... "the problem creates an innovative form of dance-punk-rock, and challenges what is generally found and accepted in the new york scene. the intensity of their live show comes through on the album, and you can only wonder: how much crazier can it get?" AAM ...."the record builds in intensity (the drums sound like a carpet bombing while the guitars grind like bone saws) with almost every brilliantly crafted pop-punk number.."Killing it to Death" and "The Atom Beat" have the potential to send many a ballroom exploding in a chaotic mêlée of flying fists and shaking asses..buy this album right this instant. five stars." MELT MAGAZINE.... "if i was 16 and had a tragic haircut i'd be at their shows thrashing about,..all young and carefree. i'd totally be their MySpace friends." CRAVE MAGAZINE ...."thankfully they avoid all the pitfalls of emo rock, relying on garage rock hooks instead of mere whinery to carry the weight of their tunes. In other words, these guys rock instead of just pretending to. One listen to a manic track like Killing It To Death will attest to that. I can only imagine that they really rip it up in their live shows when their studio tracks are this intense." MISH MASH.... "francis..often hits the yowling cadence of another famous Francis on tracks like Killing It to Death. the wide-eyed, air-gulping refrain hits like a sock full of nails, and it's these kind of moments that elevate the problem out of mediocrity." REVOLT MEDIA .... "the problem is an amalgamation of nostalgic specters and modern punk/rock protractions." HYBRIDMAGAZINE.COM.... "dance motherf*ckers. disco fuzz is all the rage." SUGARBUZZ.... "when an actually novel act with punk elements surfaces, it's hard not to rejoice and be thankful that someone gets it. the problem gets it. these guys construct excellent frenetic punk." THE DELI MAGAZINE.... click here to read christian's interview with THE DELI MAGAZINE.. http://www.thedelimagazine.com/FeatureView.php?artist=problem.... "you guys have the best groupies in the world!" DRUNK GUY.... "I'm On Fire" was recently featured on the ALTERNATIVE PRESS satellite radio show!! .... FANCY RADIO PLAY TOP 30 RANKINGS.... ..WSIA NYC (9)..WMPG PORTLAND (11)..KYMC ST. LOUIS (14).. KNWD LOUISIANA (15)..WRSU RUTGERS (22)..KLMU LOS ANGELES (27)..WQRI PROVIDENCE (29)..WITR ROCHESTER (30) CJLO MONTREAL..KAOS OLYMPIA...... .......... Dont call it rock. Dont call it screamo, or trendy, or pop. Its an alternative that can only be described with two words: Disco Fuzz. The Problem defends their title as a dance band, writing catchy but thoughtful tunes that are only emphasized by the intensity of the band's live show. Christian Francis (vocals/guitar) and Justin Bornemann (bass), the two founding members, played together for two years before parting with their former drummer and guitarist. After finding Roman Lewis (drums), The Problem was geared for action..... The Union City, NJ foursome is fascinated by the path that led Clap Your Hands Say Yeah to success, wanting to gain popularity through their own hard work and perseverance; they are not so much interested in a big-time record deal as much as they just want to get their music heard via the Internet and build a solid fan base. Meanwhile, they are also trying to reach a goal of eating Rueben sandwiches at every diner across America..... Influenced by Jack Kerouac's On the Road, a band favorite, Francis quit his seven-year job as a music teacher and now considers himself a full-time songwriter/lonesome traveler. Bassist Justin Bornemann also took a job as a guitar teacher, but also plays bass for New Jersey natives Rick Barry and April Smith in his spare time. Though mainly focused on The Problem, Francis also had a side-project called My Little Pony, a two-piece dance/punk band. In order to put the music out, Christian started a record label, appropriately named Disco Fuzz..... Using the newly-born label to put out their self-titled album, The Problem recorded their first full-length at Motherwest and Dubway Studios in New York City with Paolo DeGregorio (the deli magazine). With the band's own Francis producing the album, the band successfully captured the high-energy, must-dance mentality of their live performances..... However, the album could not possibly portray the antics of the fans at The Problem's shows. At one such gig, two girls were so thirsty as to drink drummer Roman Lewis's sweat. Another time, without intention of destroying his instrument, Francis threw his guitar to the side, leaving its remnants to the vulture attendees, one of which ended up getting stabbed in the leg with the broken neck. To experience the hip-shaking, head-bobbing, sweat-drinking activities for yourself, check out The Problem at their next show!! THE PLANETARY GROUP.... Remember our motto: "Love us? You're gonna like us."....

Members

....CHRISTIAN FRANCIS.... (26) vocals/gtr "M.C. CHRIS".. ....JUSTIN BORNEMANN.... (26) bass "J.J.".. ....SHAWN SUTTON.... (25) gtr "SHAWN".. ....ROMAN LEWIS.... (25) drums "IT'S ME, ROMAN"..

Influences

.. Stuff.

Sounds Like

...... ..The Problem self-titled debut album is available now through our website, our myspace, cd baby, blueO2, and iTunes
Bio:
..
View The Problem's EPK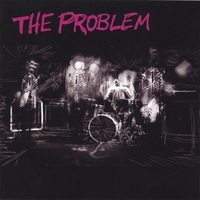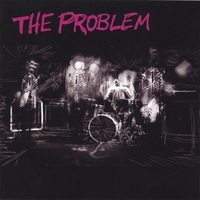 CLICK HERE TO HEAR OUR FEB 8 INTERVIEW ON WRSU 88.7FM!!
http://www.worldwidewildman.com/theproblem.html
"every song makes you want to shake your ass." THE VILLAGE VOICE
"the group makes music to dance, thrash...a type of music violent and pretty." NEW YORK POST
"maybe they'll be the next big thing." TIME OUT NEW YORK
"the problem could be right in line to restart the punk revolution. that's how good their songs are." THE AQUARIAN
"there are FANTASTIC riffs to be found all over the duration of this album." DELUSIONS OF ADEQUACY
"the problem creates an innovative form of dance-punk-rock, and challenges what is generally found and accepted in the new york scene. the intensity of their live show comes through on the album, and you can only wonder: how much crazier can it get?" AAM
"the record builds in intensity (the drums sound like a carpet bombing while the guitars grind like bone saws) with almost every brilliantly crafted pop-punk number.."Killing it to Death" and "The Atom Beat" have the potential to send many a ballroom exploding in a chaotic mêlée of flying fists and shaking asses..buy this album right this instant. five stars." MELT MAGAZINE
"if i was 16 and had a tragic haircut i'd be at their shows thrashing about,..all young and carefree. i'd totally be their MySpace friends." CRAVE MAGAZINE
"thankfully they avoid all the pitfalls of emo rock, relying on garage rock hooks instead of mere whinery to carry the weight of their tunes. In other words, these guys rock instead of just pretending to. One listen to a manic track like Killing It To Death will attest to that. I can only imagine that they really rip it up in their live shows when their studio tracks are this intense." MISH MASH
"francis..often hits the yowling cadence of another famous Francis on tracks like Killing It to Death. the wide-eyed, air-gulping refrain hits like a sock full of nails, and it's these kind of moments that elevate the problem out of mediocrity." REVOLT MEDIA
"the problem is an amalgamation of nostalgic specters and modern punk/rock protractions."
HYBRIDMAGAZINE.COM
"dance motherf*ckers. disco fuzz is all the rage." SUGARBUZZ
"when an actually novel act with punk elements surfaces, it's hard not to rejoice and be thankful that someone gets it. the problem gets it. these guys construct excellent frenetic punk." THE DELI MAGAZINE
click here to read christian's interview with THE DELI MAGAZINE
http://www.thedelimagazine.com/FeatureView.php?artist=problem
"you guys have the best groupies in the world!" DRUNK GUY
"I'm On Fire" was recently featured on the ALTERNATIVE PRESS satellite radio show!!
FANCY RADIO PLAY TOP 30 RANKINGS
..WSIA NYC (9)..WMPG PORTLAND (11)..KYMC ST. LOUIS (14).. KNWD LOUISIANA (15)..WRSU RUTGERS (22)..KLMU LOS ANGELES (27)..WQRI PROVIDENCE (29)..WITR ROCHESTER (30) CJLO MONTREAL..KAOS OLYMPIA..
Dont call it rock. Dont call it screamo, or trendy, or pop. Its an alternative that can only be described with two words: Disco Fuzz. The Problem defends their title as a dance band, writing catchy but thoughtful tunes that are only emphasized by the intensity of the band's live show. Christian Francis (vocals/guitar) and Justin Bornemann (bass), the two founding members, played together for two years before parting with their former drummer and guitarist. After finding Roman Lewis (drums), The Problem was geared for action.
The Union City, NJ foursome is fascinated by the path that led Clap Your Hands Say Yeah to success, wanting to gain popularity through their own hard work and perseverance; they are not so much interested in a big-time record deal as much as they just want to get their music heard via the Internet and build a solid fan base. Meanwhile, they are also trying to reach a goal of eating Rueben sandwiches at every diner across America.
Influenced by Jack Kerouac's On the Road, a band favorite, Francis quit his seven-year job as a music teacher and now considers himself a full-time songwriter/lonesome traveler. Bassist Justin Bornemann also took a job as a guitar teacher, but also plays bass for New Jersey natives Rick Barry and April Smith in his spare time. Though mainly focused on The Problem, Francis also had a side-project called My Little Pony, a two-piece dance/punk band. In order to put the music out, Christian started a record label, appropriately named Disco Fuzz.
Using the newly-born label to put out their self-titled album, The Problem recorded their first full-length at Motherwest and Dubway Studios in New York City with Paolo DeGregorio (the deli magazine). With the band's own Francis producing the album, the band successfully captured the high-energy, must-dance mentality of their live performances.
However, the album could not possibly portray the antics of the fans at The Problem's shows. At one such gig, two girls were so thirsty as to drink drummer Roman Lewis's sweat. Another time, without intention of destroying his instrument, Francis threw his guitar to the side, leaving its remnants to the vulture attendees, one of which ended up getting stabbed in the leg with the broken neck. To experience the hip-shaking, head-bobbing, sweat-drinking activities for yourself, check out The Problem at their next show!! THE PLANETARY GROUP
Remember our motto: "Love us? You're gonna like us."
Member Since:
November 01, 2004
Members:
..CHRISTIAN FRANCIS.. (26) vocals/gtr "M.C. CHRIS"
..JUSTIN BORNEMANN.. (26) bass "J.J."
..SHAWN SUTTON.. (25) gtr "SHAWN"
..ROMAN LEWIS.. (25) drums "IT'S ME, ROMAN"

Influences:
.. Stuff.
Sounds Like:
The Problem self-titled debut album is available now through our website, our myspace, cd baby, blueO2, and iTunes
Record Label:
Label Type:
Indie
THE PROBLEM has 8506 friends.