Play

Play Next

Add to queue
Play

Play Next

Add to queue

368 plays

Play

Play Next

Add to queue

15,308 plays

Play

Play Next

Add to queue

9,694 plays

Play

Play Next

Add to queue

12,026 plays

Play

Play Next

Add to queue

6,356 plays
Genre: Comedy / Indie / Rock

Location BOSTON, MASSACHUSETTS, US

Profile Views: 121456

Last Login: 11/24/2009

Member Since 2/7/2005

Website under construction

Record Label I'm a Kitty!

Type of Label Indie

Bio

.. .. ...."Thwack together vaudevillian comic chops, astounding musicality, and oodles of quirky sex appeal and you've got the Steamy Bohemians, Boston's very own darlings of debauchery. Part glam rock, part stand-up comedy, and all sass, steamy duo Lainey Schulbaum and Niki Luparelli seductively tickle audiences with songs like "My Love For You (The Mayonnaise Song)," "Second Cousin," and "The Ballad of the Bastard," which the ladies claim are inspired by "chaos, cultural discontent, and gender polarity. And weed." Though their banter rivals Lucy and Ethel and their lyrics are borderline absurd, these broads offer more than just a kitschy hook. Both are classically trained sopranos, and Schulbaum's guitar playing will rock your pretty little face off. Check out their debut album Technicolor Radio or, better yet, their live show Jerkus Circus, happening monthly at the Lizard Lounge (1667 Mass Ave, Cambridge, 617.547.0759).".... - Sara Faith Alterman for Stuff@night.... ~~~~~~~~~~~~~~~~~~~~~~~~~~~~~~~~~~~~~~~~~~~~~~~~~~~~~~~~ .. ..Our brandy new music video for .."Second Cousin".. (directed by ..Michael Pope..) is now online and sassily awaiting proliferation:.. .. .. .. .. .. .. ...... ~~~~~~~~~~~~~~~~~~~~~~~~~~~~~~~~~~~~~~~~~~~~~~~~~~~~~~~~ .......... ...."A fabulous original CD from a sexy, funny act.".... -Lexi Kahn for The Noise.. ..You've dreamed about this day. You were naked in that dream. Now you don't have to be. Procure your very own copy of "Technicolor Radio" from the convenience of your bedroom without the inconvenience of taking your hand out of your pants..... .. ........ .. ......THE STEAMY BOHEMIANS..: Technicolor Radio.... ....$12.97.... .... .. ..0.. ..1.. ..2.. ..3.. ..4.. ..5.. ..6.. ..7.. ..8.. ..9.. .. .... .. .. .... ...... .. ........ .... ~~~~~~~~~~~~~~~~~~~~~~~~~~~~~~~~~~~~~~~~~~~~~~~~~~~~~~~~ ..If you want to be on our ..mailing list.. to receive hilarious monthly transmissions from the mother ship including Steamy news & scandals, show listings, freebies, and celebrity phone numbers, please ..send us an email.. with the subject "unicorn pants.".. ~~~~~~~~~~~~~~~~~~~~~~~~~~~~~~~~~~~~~~~~~~~~~~~~~~~~~~~~.. ....Put us in ..your top 8.. for luck....It's a fact: People around the world are finding true love and their keys after putting us in their top 8!.... ..Banners.... Also lucky, not unlike the severed foot of a rodent. We totally dare you to ..put one on your page..... .......... .......... .......... ....Do you want to give us a dollar? We need some new photos!.... .. .. .. .. ........ ~~~~~~~~~~~~~~~~~~~~~~~~~~~~~~~~~~~~~~~~~~~~~~~~~~~~~~~~ .. ..Our very own show...... .......... .. .. ...."A hilarious show that combines music, humor, alcohol, sex, and everything else you wouldn't want to watch or talk about with your parents.".... -Dallas Baldwin for Worcester Magazine.... ..Jerkus Circus.. is a quarterly variety show created, booked, produced, labored over, and hosted by us. Featuring comedians, burlesque dancers, contortionists, gymnasts, drag acts, misfits, weirdo-freaks, and rock-and-roll. Watch us channel the gods of chaos! Our struggle will seem effortless. What song will Lainey forget how to play? What will Niki pull out of her boobs? There's only one way to find out..... ..JERKUS CIRCUS WEST.... ..Ralph's Chadwick Square Diner.. in tropical Worcester, Mass. transforms into the Circus. 9:30pm, 21+, $8 at the door, $6 with student ID. .... .. JERKUS CIRCUS EAST.... Much like JC West, this occurs at ..OBERON Theatre.. in high-brow communist enclave Cambridge, Mass. Come lounge under a disco ball as we parade our freakishness!.... .. .... .. .. ~~~~~~~~~~~~~~~~~~~~~~~~~~~~~~~~~~~~~~~~~~~~~~~~~~~~~~~~ .. Few people ask "Who are the Steamy Bohemians?".. Not because we are reknowned such that the question has already been answered for most, but rather because we are (temporarily) obscure enough that no one cares. Yet... But we have ensured our success and inexorable fame in a very concrete way: by acting as if we are already famous (the first step to being a rockstar being to live like one); drinking publicly from flasks, getting high in parking lots*, having high-profile feuds, and being generally unruly. We plan on destroying hotel rooms and expensive equipment as soon as we can afford to, and have already imagined ourselves being disqualified for drug use from what would surely be a short climb to celebrity status through reality television talent contests... .."The Steamy Bohemians not only take every pee-pee cah-cah joke and hand it back to nitwits still amazed by predictable crotch humor, but they make them like it so much that the nitwits then go home and masturbate. Feminism and fun? We used to have to keep that shit secret.".... - Barry Crimmins.. .."It is in their original songwriting that the Steamy Bohemians really shine as performers.".. - C.D. DiGuardia for NE Performer Magazine.. .."I've never been so disappointed and enjoyed it so much.".... - Evan O'Television.. .."You girls are pretty and you sing good.".... - drunken patron .. .."The best act ever.".... - us.. *don't do drugs, kids.

Members

........Lainey "Danger" Schulbaum..: voice, guitar, keys.. .... ....Niki "Chicken Fingers" Luparelli..: voice, tambourine, finger cymbals, banana, boobies.... photos by ..Kelsey Bennett..

Influences

.... .... .... ....

Sounds Like

riding a unicorn
No recent updates in this category.
Why not...
02:35 | 2131 plays | Sep 14 2007
Bio:
.. ..
"Thwack together vaudevillian comic chops, astounding musicality, and oodles of quirky sex appeal and you've got the Steamy Bohemians, Boston's very own darlings of debauchery. Part glam rock, part stand-up comedy, and all sass, steamy duo Lainey Schulbaum and Niki Luparelli seductively tickle audiences with songs like "My Love For You (The Mayonnaise Song)," "Second Cousin," and "The Ballad of the Bastard," which the ladies claim are inspired by "chaos, cultural discontent, and gender polarity. And weed." Though their banter rivals Lucy and Ethel and their lyrics are borderline absurd, these broads offer more than just a kitschy hook. Both are classically trained sopranos, and Schulbaum's guitar playing will rock your pretty little face off. Check out their debut album Technicolor Radio or, better yet, their live show Jerkus Circus, happening monthly at the Lizard Lounge (1667 Mass Ave, Cambridge, 617.547.0759)."
- Sara Faith Alterman for Stuff@night
~~~~~~~~~~~~~~~~~~~~~~~~~~~~~~~~~~~~~~~~~~~~~~~~~~~~~~~~
Our brandy new music video for
"Second Cousin"
(directed by
Michael Pope
) is now online and sassily awaiting proliferation:
~~~~~~~~~~~~~~~~~~~~~~~~~~~~~~~~~~~~~~~~~~~~~~~~~~~~~~~~

"A fabulous original CD from a sexy, funny act."
-Lexi Kahn for The Noise
You've dreamed about this day. You were naked in that dream. Now you don't have to be. Procure your very own copy of "Technicolor Radio" from the convenience of your bedroom without the inconvenience of taking your hand out of your pants.
..
THE STEAMY BOHEMIANS: Technicolor Radio

$12.97

..
..
~~~~~~~~~~~~~~~~~~~~~~~~~~~~~~~~~~~~~~~~~~~~~~~~~~~~~~~~
If you want to be on our mailing list to receive hilarious monthly transmissions from the mother ship including Steamy news & scandals, show listings, freebies, and celebrity phone numbers, please send us an email with the subject "unicorn pants."
~~~~~~~~~~~~~~~~~~~~~~~~~~~~~~~~~~~~~~~~~~~~~~~~~~~~~~~~
Put us in your top 8 for luck
It's a fact: People around the world are finding true love and their keys after putting us in their top 8!

Banners
Also lucky, not unlike the severed foot of a rodent. We totally dare you to put one on your page.

..

..

..
Do you want to give us a dollar? We need some new photos!
.. .. .. .. ..
~~~~~~~~~~~~~~~~~~~~~~~~~~~~~~~~~~~~~~~~~~~~~~~~~~~~~~~~
Our very own show

"A hilarious show that combines music, humor, alcohol, sex, and everything else you wouldn't want to watch or talk about with your parents."
-Dallas Baldwin for Worcester Magazine
Jerkus Circus is a quarterly variety show created, booked, produced, labored over, and hosted by us. Featuring comedians, burlesque dancers, contortionists, gymnasts, drag acts, misfits, weirdo-freaks, and rock-and-roll. Watch us channel the gods of chaos! Our struggle will seem effortless. What song will Lainey forget how to play? What will Niki pull out of her boobs? There's only one way to find out.

JERKUS CIRCUS WEST
Ralph's Chadwick Square Diner in tropical Worcester, Mass. transforms into the Circus. 9:30pm, 21+, $8 at the door, $6 with student ID.

JERKUS CIRCUS EAST
Much like JC West, this occurs at OBERON Theatre in high-brow communist enclave Cambridge, Mass. Come lounge under a disco ball as we parade our freakishness!

~~~~~~~~~~~~~~~~~~~~~~~~~~~~~~~~~~~~~~~~~~~~~~~~~~~~~~~~
Few people ask "Who are the Steamy Bohemians?"
Not because we are reknowned such that the question has already been answered for most, but rather because we are (temporarily) obscure enough that no one cares. Yet.
But we have ensured our success and inexorable fame in a very concrete way: by acting as if we are already famous (the first step to being a rockstar being to live like one); drinking publicly from flasks, getting high in parking lots*, having high-profile feuds, and being generally unruly. We plan on destroying hotel rooms and expensive equipment as soon as we can afford to, and have already imagined ourselves being disqualified for drug use from what would surely be a short climb to celebrity status through reality television talent contests.
"The Steamy Bohemians not only take every pee-pee cah-cah joke and hand it back to nitwits still amazed by predictable crotch humor, but they make them like it so much that the nitwits then go home and masturbate. Feminism and fun? We used to have to keep that shit secret."
- Barry Crimmins
"It is in their original songwriting that the Steamy Bohemians really shine as performers." - C.D. DiGuardia for NE Performer Magazine
"I've never been so disappointed and enjoyed it so much."
- Evan O'Television
"You girls are pretty and you sing good."
- drunken patron
"The best act ever."
- us
*don't do drugs, kids.
Member Since:
February 07, 2005
Members:
..
Lainey "Danger" Schulbaum
: voice, guitar, keys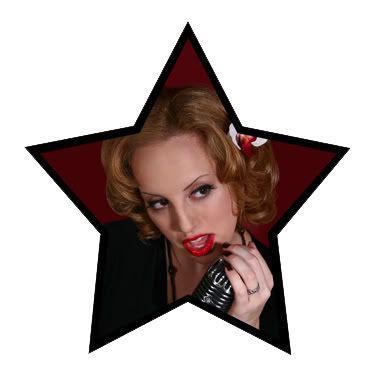 ..
Niki "Chicken Fingers" Luparelli: voice, tambourine, finger cymbals, banana, boobies

photos by Kelsey Bennett
Influences:
Sounds Like:
riding a unicorn
Record Label:
I'm a Kitty!
Label Type:
Indie
The Steamy Bohemians has 6373 friends.