Play

Play Next

Add to queue
Genre: Metal / Progressive / Rock

Location Portland, Oregon, US

Profile Views: 483881

Last Login: 2/27/2012

Member Since 12/15/2006

Website stillfire.net

Record Label unsigned

Type of Label Major

Bio

.. .. .. .. .. .. .. .. .. .. ..!-Remove Maroon Menu Bar Band Page!-<.. .. .. .. .. .... .... ................................ ...................................... .. ....Stillfire.......... .. .. .. ..SUBSCRIBE TO OUR MAILING LIST.. .... .. .. .. .. .. .. .. .. email: .. ........ .... .. .... .. .. .. .. .. .. As a female fronted hard-rock band, it may seem easy to lump Stillfire in with other bands of the genre with a woman as the lead singer. Instead of the gloomy gothic industrial style characteristic of many of their counterparts, Stillfire draws more influence from the 'Post-Seattle' rock sound of the mid to late 1990s. Their sound has sometimes been described as 'Bi-polar'. The lead vocals are highly distinctive and carry a strong sense of passion and resolve. Conversely, the songs range musically from heavy riffs and guitar solos through acoustic interludes to screaming breakdowns and back again. The unique use of this diversity gives Stillfire a solid niche within their genre. .. What sets Stillfire apart is a firm devotion to their values which are woven in and out of their songs. Stillfire believes that their message should be lived out in how they relate to the audience, event staff and the bands that they perform with. As the old Proverb says, 'Iron sharpens iron.' Stillfire especially hopes that their convictions are portrayed to others in the way they relate to one another. .. To be a still fire is to allow the passion inside of you to speak for itself. It is allowing Love to work through and speak through you. This is what Stillfire strives for as the way of injecting love peace and clarity into a genre generally consumed by hate lust and confusion. The world will not be changed by merely voicing pain through emotion, but by living out love and compassion to those who are living with that pain. .. Stillfire strives to be a band that presents itself as real and honestly as possible. .. ~stillfire .. .. .. Stillfire has played at events at the Gorge Amplitheater, Tomfest, X-Fest, The Extreme Tour, many County and City Fairs and festivals, Creation '08, and many other northwest music festivals. .. Stillfire has played events with the following national artists: Red, Powerman 5000, Hurt, Flyleaf, Kutless, Destroy the Runner, Lower Definition, Toby Mac, Charlie Drown, Mankind is Obsolete, Dizmas, Melotia, MxPx, Switchfoot, Thousand Foot Krutch, The Myriad, Showbread, Pillar, Skillet, As I Lay Dying, Disciple, Ruth, Falling Up, Crooked X, and many others. .. .. .... .. .. Help Promote Stillfire...Copy the code below and post the banner on your page! .. .... .. .. .. .. .. .. .. .. .. .. .. .. .................. .. ..

Members

.. .. .. .... .. .. .... .. .. .... ....Ember - Vocals .... ..Mitch - Guitar .... ..Brad - Guitar/Screams .... ..Larry - Drums.. .. .. ..Management/Booking.. ..Jeramy Steele ..jeramy@stillfire.net .. .. .... .. .... .. .. .... .. .. .. ...... .. .. .. .. .............. .. .. .. ............ .. .. .. .. ........ ....Stillfire Store!.. .. .. .. .. .............. .............. .............. .. .. .... .. ........ ........ .. ....

Influences

Sounds Like
No recent updates in this category.
Why not...
04:10 | 2149 plays | Sep 26 2008
Stillfire



SUBSCRIBE TO OUR MAILING LIST
.. .. .. .. .. .. ..




As a female fronted hard-rock band, it may seem easy to lump Stillfire in with other bands of the genre with a woman as the lead singer. Instead of the gloomy gothic industrial style characteristic of many of their counterparts, Stillfire draws more influence from the 'Post-Seattle' rock sound of the mid to late 1990s. Their sound has sometimes been described as 'Bi-polar'. The lead vocals are highly distinctive and carry a strong sense of passion and resolve. Conversely, the songs range musically from heavy riffs and guitar solos through acoustic interludes to screaming breakdowns and back again. The unique use of this diversity gives Stillfire a solid niche within their genre.
What sets Stillfire apart is a firm devotion to their values which are woven in and out of their songs. Stillfire believes that their message should be lived out in how they relate to the audience, event staff and the bands that they perform with. As the old Proverb says, 'Iron sharpens iron.' Stillfire especially hopes that their convictions are portrayed to others in the way they relate to one another.
To be a still fire is to allow the passion inside of you to speak for itself. It is allowing Love to work through and speak through you. This is what Stillfire strives for as the way of injecting love peace and clarity into a genre generally consumed by hate lust and confusion. The world will not be changed by merely voicing pain through emotion, but by living out love and compassion to those who are living with that pain.
Stillfire strives to be a band that presents itself as real and honestly as possible.
~stillfire
Stillfire has played at events at the Gorge Amplitheater, Tomfest, X-Fest, The Extreme Tour, many County and City Fairs and festivals, Creation '08, and many other northwest music festivals.
Stillfire has played events with the following national artists: Red, Powerman 5000, Hurt, Flyleaf, Kutless, Destroy the Runner, Lower Definition, Toby Mac, Charlie Drown, Mankind is Obsolete, Dizmas, Melotia, MxPx, Switchfoot, Thousand Foot Krutch, The Myriad, Showbread, Pillar, Skillet, As I Lay Dying, Disciple, Ruth, Falling Up, Crooked X, and many others.



Help Promote Stillfire...Copy the code below and post the banner on your page!





Member Since:
December 15, 2006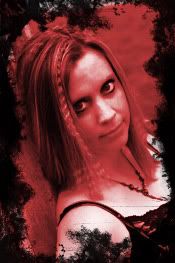 Ember - Vocals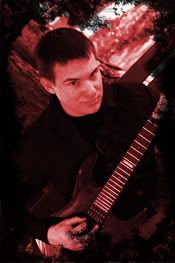 Mitch - Guitar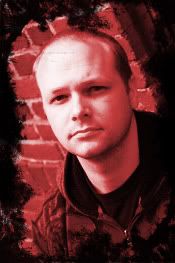 Brad - Guitar/Screams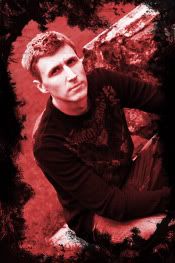 Larry - Drums
Management/Booking
Jeramy Steele
jeramy@stillfire.net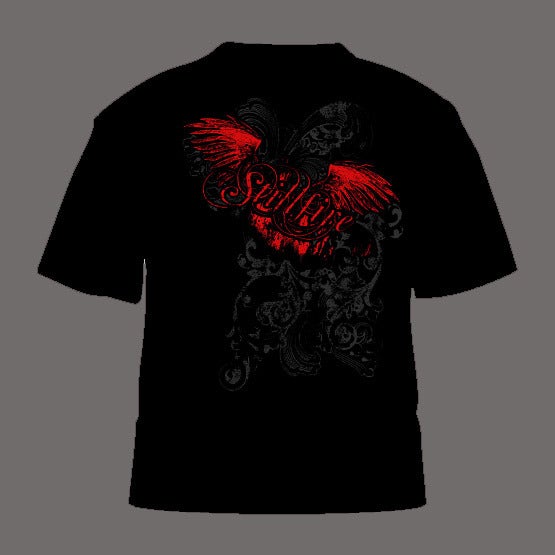 Stillfire Store!
..
Record Label:
unsigned
Stillfire has 8596 friends.