Play

Play Next

Add to queue
Play

Play Next

Add to queue

6,520 plays

Play

Play Next

Add to queue

4,939 plays

Play

Play Next

Add to queue

3,573 plays

Play

Play Next

Add to queue

4,831 plays

Play

Play Next

Add to queue

746 plays
Genre: Punk / Rock / Ska

Location Portsmouth, UK

Profile Views: 92771

Last Login: 5/31/2011

Member Since 11/26/2006

Website You're on it!

Type of Label Unsigned

Bio

.. .. .. .... .. .. .. .. .. .. .. .. .. .. .. .. .. .. .. .. .. .... ..' The White Coats always provide fun and entertainment to everyone who sees them. They broadcast a very Punk like style with their lyrics, but stick to the happiness of the ska music, adding a unique mix of fun and seriousness...genius!' .. .. ..Natasha Jones- Bumblechook Promotions.. .... ..The skanking truly began when The White Coats took to the stage - I found it incredibly difficult to categorise their sound as they seem to be a collision point between 'old' and 'new' ska movements, but they played a good set of short, sharp songs which coaxed their audience into the party mood!.. .. ..mintsouth.com.. .... ..Young British band blending punk, indie and progressive ska. Upbeat music with a new edge. Feel good factor 10... .. ..CDbaby.com.. .... ..TIGHTER THAN A NUNS CHUFF!.. .. .. Lovely Lara (Wedge Showcase Judge 2008).. .... ..Headlining the evening we had special guests from Portsmouth, The White Coats, whose slightly punkier ska gave us just "What you Want". The stage presence and funky writhing skanking of the frontman entertained the crowd and drew you in to the rest of the band's fusion.. I must say i have never danced so much and tried to move my feet to the speed of the songs so unsuccessfully. .. .. .. Fogo Formalities.. .... ....What You Want (LARD) .. .. .. .. .. .. .. .... Long Way Home (LARD) .... .. .. .. .. .. .. .. .... Time Out and Last Orders (LARD) .... .. .. .. .. .. .. .. .... .. .... .. ...... Please Copy And Paste The Above Into Your Profile Somewhere To Have Our Myspace Music Player!! .... ..

Members

.... ..Lead Guitar/Acoustic Guitar/..Backing Vocals.. .. .. .. .. .. .... ..Lead Vocals /Alto Saxophone.. .. .. .. .. .. .... ..Drums/Backing Vocals.. .. .. .. .. .. .... ..Tenor / Baritone Saxophone.. .. .. .. .. .... ..Lead Guitar/Rhythm Guitar.... .. .. .. .. ..

Influences

BANDS WE HAVE PLAYED WITH: [spunge], Sonic Boom Six, Neville Staple, Fandangle, Catch 22, JB Conspiracy, The Exposed, Orange Street, The Racketeers, Bigtopp, Stick Man Army, Robb Blake, Tyrannosaurus Alan, 7 Day Conspiracy, Mouthwash, The Skints, Detached, Strawberry Blondes, Freefall Felix, Radio City Riot, Django, Mighty Snortin' Powder Rangers, Wonk Unit, 2 Sick Monkeys

Sounds Like

Pim's O'Clock
Bio:
.. ..
' The White Coats always provide fun and entertainment to everyone who sees them. They broadcast a very Punk like style with their lyrics, but stick to the happiness of the ska music, adding a unique mix of fun and seriousness...genius!'
Natasha Jones- Bumblechook Promotions
The skanking truly began when The White Coats took to the stage - I found it incredibly difficult to categorise their sound as they seem to be a collision point between 'old' and 'new' ska movements, but they played a good set of short, sharp songs which coaxed their audience into the party mood!
mintsouth.com

Young British band blending punk, indie and progressive ska. Upbeat music with a new edge. Feel good factor 10.
CDbaby.com

TIGHTER THAN A NUNS CHUFF!
Lovely Lara (Wedge Showcase Judge 2008)

Headlining the evening we had special guests from Portsmouth, The White Coats, whose slightly punkier ska gave us just "What you Want". The stage presence and funky writhing skanking of the frontman entertained the crowd and drew you in to the rest of the band's fusion.. I must say i have never danced so much and tried to move my feet to the speed of the songs so unsuccessfully.
Fogo Formalities



What You Want (LARD)

Long Way Home (LARD)



Time Out and Last Orders (LARD)







Please Copy And Paste The Above Into Your Profile Somewhere To Have Our Myspace Music Player!!


Member Since:
November 26, 2006
Members: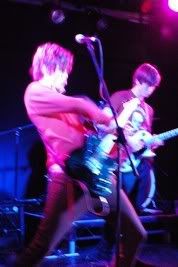 Lead Guitar/Acoustic Guitar/
Backing Vocals
.. .. ..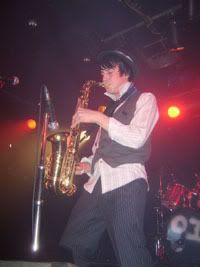 Lead Vocals /Alto Saxophone
.. .. ..
Drums/Backing Vocals
.. .. ..
Tenor / Baritone Saxophone
.. .. ..
Lead Guitar/Rhythm Guitar

.. .. ..
Influences:
BANDS WE HAVE PLAYED WITH: [spunge], Sonic Boom Six, Neville Staple, Fandangle, Catch 22, JB Conspiracy, The Exposed, Orange Street, The Racketeers, Bigtopp, Stick Man Army, Robb Blake, Tyrannosaurus Alan, 7 Day Conspiracy, Mouthwash, The Skints, Detached, Strawberry Blondes, Freefall Felix, Radio City Riot, Django, Mighty Snortin' Powder Rangers, Wonk Unit, 2 Sick Monkeys
Sounds Like:
Pim's O'Clock
No recent updates in this category.
Why not...