No recent updates in this category.
Why not...
ThugLifeArmy.com hasn't earned any badges yet... have you?
About me: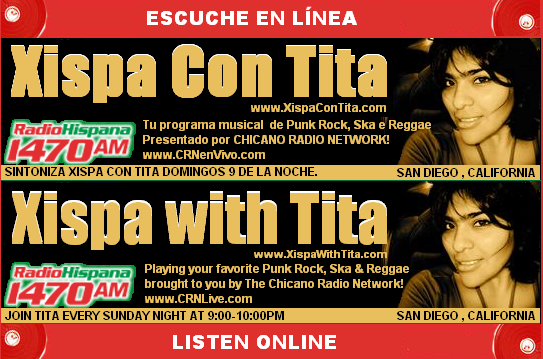 ..Click here to go to THUG LIFE ARMY RECORDS..

..Track List..

Disc One

1.) Boo kapone - KNOWLEDGE
Produced By: binky mack & DonDoe for Bank & Doe Productions
Additional backgrounds: Ebony Burks
Web Site

2.) Concrete Souljahs - Walk wit me
Produced and arranged by Phat Wyzord.
Additional vocals by Crazy Dave

3.) allfrumtha i - Everywhere I Go (good and evil)
Produced By: binky mack & DonDoe for Bank & Doe productions
Web Site

4.) SUPe – The System
Artist: SUPe Feat. Eddie Kane Jr. and Beads
Producer: SUPe
Web Site: SUPe
Eddie Kane Jr,
Beads


5.) Hustle Creed - We Live and We Die
Artist Names: Gerald Bledsoe aka "G-Roe" and Eric Doss aka "Doss"
Features: Toby Tribett aka " Kano ", Maurice Hatcher aka "Shakie Groundz"
Track by: Maurice Hatcher
Guitars by: Brian White
Producers: Donald Conway aka Teflon Don Tony Nichols
Executive: Producer: Donald Conway
Label: Big Money Music Group LLC
.NET Web Site
MySpace Site


6.) Purple Lounge "H.O.P.E"
Produced by: binky mack, DonDoe & Marc for Bank & Doe Productions
Web Site


7.) Nolan – PEOPLE
Artist: Noland Womack
Produced & Arranged by: Noland Womack


8.) 1223 - Wish I Knew
Artist: 1223 (Pronounced Twelve-Twenty-Three)
Producer: ADAD Productions
Affiliation: Countdown City Enterprizes
Web Site


9.) Jasiri X and Franchise - 2 Pacs More
Artist: Jasiri X and Franchise
Producer: Paradise Gray (X-Clan) and GM3
Affiliation: One HOOD
Web Site


10.) Page 1 - Fallen
Artist: Page 1 "Fallen" from Album True Hood Stories 2007
Producer: Killa Smuv from Killa Smuv Productions
Affilation: Hittin Lick Records Copyright 2007
Web Site


11.) Ebony Burks – Choice
Produced by: Ebony Burks & La France Theriot for Her Hustle Music Production
MySpace



12.) G Luv - REVELATION
Produced By: binky mack & DonDoe for Bank & Doe Productions
Web Site


13.) FAME – Next 2 Kin
Artist: FAME
Producer: Mark Murphy
Affiliation (Money Made Music Group)
Web Site


14.) U.N.D feat. Teeka – Understand
Artist: U.N.D
Producer: Myke B
Affiliation: U.N.D Recordings
Web Site


15.) binky mack - Conflict Of Interest
Produced By: binky mack & DonDoe for Bank & Doe productions



Disc Two

1.) Kemo the Blaxican - Breathe
Artist: Kemo The Blaxican
Producer: Kemo The Blaxican for Symbolix Productions
Label: Dead Silence Records
Web Site


2.) Celly Cel - No Tomorrow
Artist: CELLY CEL / Background Vocals by: J.R.
Producer: Prohoezak
Affiliation: REALSIDE RECORDS
Web Site


3.) Dolo - So Much Drama
Produced by: Dolo
Web Site


4.) Qwiccshott - Never
Artist: Qwiccshott
Producer: Mr. Unstoppable
Web Site


5.) Sammy B feat Big Dee – No Half Steppin
Artist: Sammy B ft Big Dee
Producer: Big Dee
Web Site


6.) 3RDegree – Broken Home
Artist: 3RDegree
Written by Edward "3RDegree" Williams III
Produced by: WISHMASTER
Web Site


7.) allfrumtha i - Me & My Dawg
Artist: allfrumtha i
Produced By: binky mack for Bank & Doe Productions & Dam-Funk for Funkmosphere Productions


8.) K – Loron – Speed of Life
Artist: K - Loron
Producer: Weezie
Affiliation: Rising To The Top Records
Web Site


9.) Concrete Souljahs - Related to the Undergroud
Produced and arranged by Phat Wyzord All Music and Instruments by Phat Wyzord


10.) Tommy Danger - Run for Cover
Artist: Tommy Danger
Producer: Milk Cratez
Affiliation: Tommy Danger Music Group Inc
Web Site


11.) Wize-Fool – DANGEROUS FREE THINKER
Artist: Wize-Fool
Producer: Bobby Ruckuss
Web Site


12.) binky mack - Taken Over
Produced By: binky mack & DonDoe for Bank & Doe productions
Web Site


13.) Malign20 - Hopes and Dreams
Artist: MANDRAKI E. RANKIN-BEY P.K.A MALIGN20
Producer: MANDRAKI E. RANKIN-BEY P.K.A MALIGN20
Web Site


14.) Queen Josie - Young Men of Today (Spoken Word)
Artist: Queen Josie
Beat by: Los Town Recording Studios





....

KEEP YOUR HEAD UP SUGE!! HATERZ ARE A DIME A DOZEN BUT REAL HOMIES ARE FOR LIFE ---- SaaaaWOOP! One Luv Homie

R.I.P. 'DOC' - Much love homie, 'Thank You' I will never forget your friendship. Hope we are making you proud.
Tupac's First MTV Interview

..So Your Proud to be an American? Think again

..

.. .... .... .. .. ..Myspace Contact Tables, hosting by Imgdump.net ..FOR UPDATED HIP-HOP, RAP AND URBAN CULTURE NEWS VISIT THUGLIFEARMY.COM..

We look forward to your comments and suggestions. Email us at: Info@TLARadio.com

Musically yours,
Thug Life Army Radio


The Thug Life Army Network is made of 3 different sites.

ThugLifeArmy.com is a web site first started as a tribute to the great late rap icon Tupac Shakur.

Since it first started in 2003 it has expanded to cover areas of not just Tupac's life but all things related to the mind set of Tupac and reports on the social climate as it relates to the Hip-Hop Community.

Hip-Hop, Rap and Urban Culture News is UPDATED thru-out the day at ThugLifeArmy.com

TLA-PROnline.com is a place where Independent Rap, Hip-Hop and Spoken Word Artist are represented.

There are many good artists out today and many do not get the recognition they deserve or you never hear of them because they are not signed to a major.

More and more we are being sold the same artist with the same beats and we all know there is more of a pool of artist than what the mainstream and the majors are trying to force feed us.

Hip-Hop is changing, but the faces seem to be the same. True Hip-Hop is being lost to the corporations and it is becoming a money game, and the messages that we need to be hearing are censored and denied to be put on wax.

Most of us know that the underground hip-hop music is a lot fresher than much of the major stuff out now. We hope to provide a place to give exposure to not only hip-hop and rap artists but also spoken word artist.

So if you are an un-signed artist looking for a little exposure or you know an artist on the grind hit us up and list him or her here.

We can also offer press release help and other help in areas to help them get a little exposure. We also can help with graphics for their sites or releases.

Hopefully we can help make a difference in what we are exposed to. Visit regularly and check out some of the artist we list, and as the list grows we will mark our success stories as well.

Remember that there is more music out there than what we are being sold by the majors and with stiff competition the artist who are signed to the majors will have to step up their game to keep up with what most of us already know is out here.

Feel free to contact any of us for information or to get listed on the site. TLA-PROnline

And we have a blog site and forums at Tha Spot

Come check us out for all the latest news and check out new unsigned artists. If youre an unsigned artist get at us we have great references and can get things poppin.

The ThugLifeArmy Network consists of 3 sites and a soon to be added store for Tees, hoodies, hats and more.

Free Myspace Cursors ..
Made with the MyTheme myspace editor

Who I'd like to meet:
Afeni Shakur, Assata Shakur, Jasiri X, Mutulu Shakur, Immortal Technique, Luda, Los Lonely Boys, Xzibit, Boo Yaa T.R.I.B.E. , Fred Hampton Jr., and so many others...
Status:

Married

Here for:

Networking

Orientation:

Straight

Zodiac Sign:

Gemini