Hello Chippers!

 

Big announcements on the T&E front! First is the announcement of the Tim and Eric Awesome Tour, Great Job Chrimbus Spectacular 2010! Featuring Neil Hamburger, live Tim and Eric comedy, and performances of your favorite Awesome Show classics by Pusswhip Banggang. See below for tour dates and visit http://www.timanderic.com/live.html for details and to purchase tickets.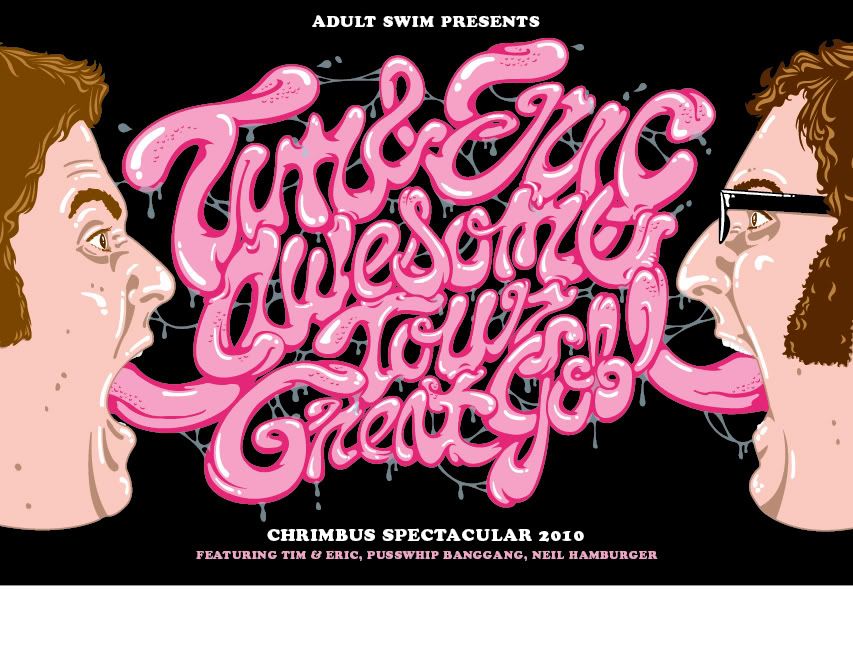 The second announcement is for the ONE HOUR Tim and Eric Awesome Show, Great Job Chrimbus Special premiering on Adult Swim December 5th at midnight!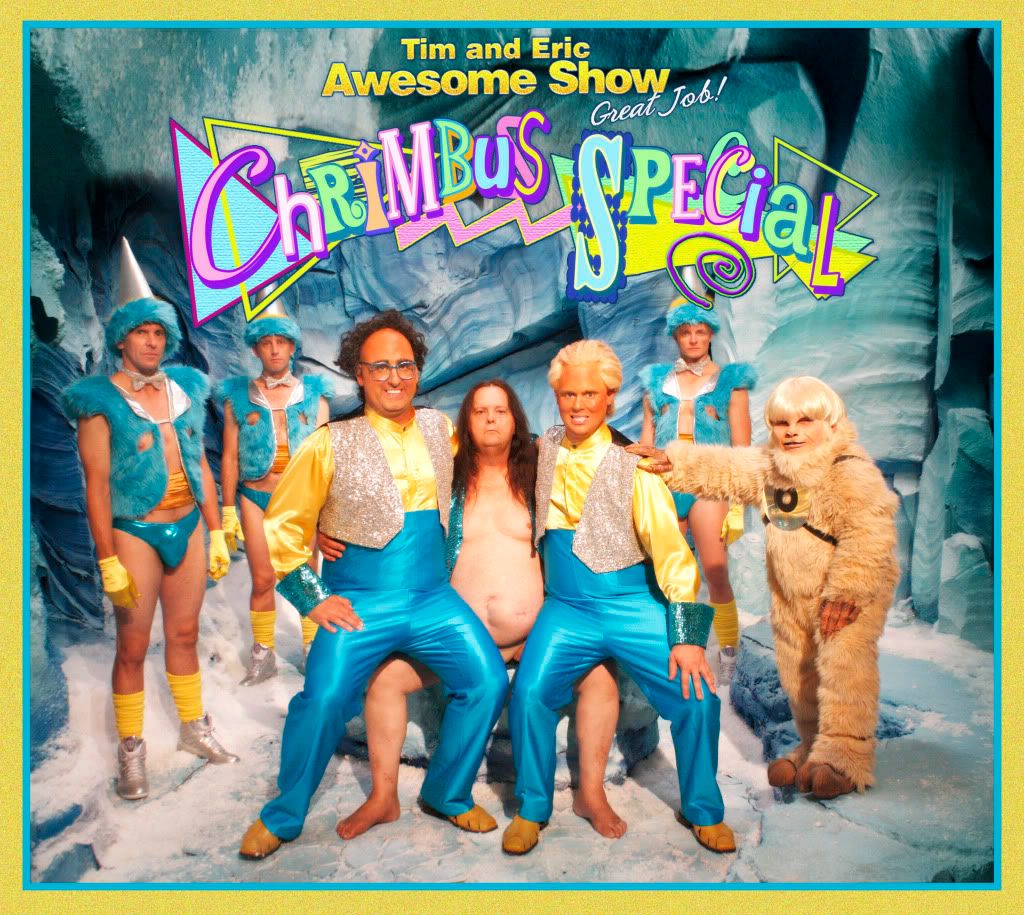 Watch this video for all the details on the tour and special: http://www.youtube.com/watch?v=FPWZuIAED3U

 

The third and final announcement is that Season 4 of the Tim and Eric Awesome Show, Great Job! is now for sale! Get it and more Awesome show goodies here:




http://www.adultswimshop.com/?referral_id=ASNAV



We look forward to seeing all of you soooooooon!
November 1 : Seattle, WA - Showbox SODO *
November 2 : Portland, OR - Roseland Theater *
November 3 : Eugene, OR - WOW Hall *
November 4 : Chico, CA - El Rey Theatre *
November 5 : San Francisco, CA - The Regency Ballroom *
November 6 : Los Angeles, CA - Club Nokia L.A. Live *
November 8 : Albuquerque, NM - Sunshine Theater *
November 9 : Denver, CO - Ogden Theatre *
November 11 : Dallas, TX - Granada Theater *
November 12 : Houston, TX - Fitzgerald's *
November 13 : Austin, TX - Paramount Theatre *
November 15 : Kansas City, MO - Midland by AMC *
November 16 : Milwaukee, WI - The Pabst Theater *
November 17 : Minneapolis, MN - State Theatre *
November 18 : Chicago, IL - The Vic Theatre *
November 20 : Columbus, OH -Newport Music Hall *
November 21 : Detroit, MI - Royal Oak Music Theatre *
November 22 : Pittsburgh, PA - Carnegie Library Music Hall *
November 23 : Buffalo, NY - Town Ballroom *
November 24 : Philadelphia, PA - The Trocadero Theatre *
November 26 : Boston, MA - Wilbur Theatre *
November 27 : New York, NY - Nokia Theatre Times Square *
November 28 : Burlington, VT - Higher Ground *
November 29 : Hartford, CT - The Webster *
November 30 : Albany, NY - Northern Lights *
December 1 : Falls Church, VA - State Theatre *
December 3 : Nashville, TN - Cannery Ballroom *
December 4 : Louisville, KY - Headliners Music Hall *
December 5 : Atlanta, GA - Variety Playhouse *
* Indicates shows with Neil Hamburger