Play

Play Next

Add to queue
Play

Play Next

Add to queue

749 plays

Play

Play Next

Add to queue

68 plays

Play

Play Next

Add to queue

128 plays

Play

Play Next

Add to queue

211 plays

Play

Play Next

Add to queue

74 plays
Genre: Ambient / Folk / Roots Music

Location Portland, MAINE, US

Profile Views: 16893

Last Login: 10/24/2011

Member Since 5/27/2005

Website http://www.tinceilingsmusic.com

Record Label Portland Records

Type of Label Unsigned

Bio

........ ........ ........ ........ ...... ...... .. Does our art become us or do we become our art? I believe it is a bit of both, but I am most worried about the second. When we speak our hearts we are sending our truths out into the world. The world listens it reflects or echoes those truths right back. It cannot be expected to educate, heal or focus those truths. This is the job of the artist. In order to learn we must actively participate. To truly heal ourselves we must also focus on the healing sounds, visions, words and actions. To truly find our happiness we must say what we want. We must ask to be joyful. We must ask for happiness. We must ask for justice. We must sing of kindness. We must focus our minds on what we find to be beautiful and, even if we do not receive our requests, we will at least travel in that direction... .. .. I stopped, picked up a guitar and began to sing. .. I thought that I sang to open your heart. I discovered that I sang to open my own heart. I discovered that I sang to lift my own spirit... .. .. May your journey be long. May you find joy in every step... .. ..

Members

R. Michael Illian w/ Guests: Patrick Corrigan, Graham Gangi, Jason Ingalls, Ed Kniseley, Dave Noyes, Sarah Ramey, Jeremy and Jerusha Robinson, Eric Schwan, Emily Thomas. On November 8th - Corrigan, Kniseley, Noyes, Schwan & Thomas!

Influences

Sharon Burch, E. F. Schumacher, Caetano, Richie Havens, Seekonk, Bill Mollison, Grace Paley, Stan Rogers, Viking Moses, Tweedy, Nina Simone, Steve Earle, Bill Fay, Peace, Nick Drake, Richard Thompson, Sandy Denny, Townes, Dylan, Beth Orton, Catherine Rubba, Archie Fisher, Elizabeth Mitchell, Cotton, Tara Jane O'Neil, T.W. Walsh, Dan Littleton, Ecosystems, Levon Helm, John Cale, Lou Reed, Gordon Bok, Woody Guthrie, Springsteen, Philip Glass, Neil Young, Jesus, Louis Armstrong, wood floors, wood burning stoves, McCoy Tyner, Buddha, Miles Davis, Graham Gangi, Ana Courtney, the spirit, the sea, long journeys, whiskey, skin, Ireland, death, sea creatures, trees, communication, Tom Ze, John, Paul, George, Howard, Georgia O'Keefe, Cassiopeia, Auriga, Orion, Cygnus, Mangos, Hemingway, Joni Mitchell, Wisdom, Resposibility, Language, the Moon, Martin Luther King, Jr., Richard Feinman, Fritjof Capra, Tom Waits, Albert Einstein, Herman Hesse, Emma Goldman, Crazy Horse, The Northern Gray Star, Robin. .. .. .. .. ..

Sounds Like

2 Loons.. .. Artwork by ..Ariel Fay Lowther.... ...... .. .. .. .. .. .. .. .. .. .. .. .. .. .. .. .. .. .. Suheir Hammad
No recent updates in this category.
Why not...
Bio: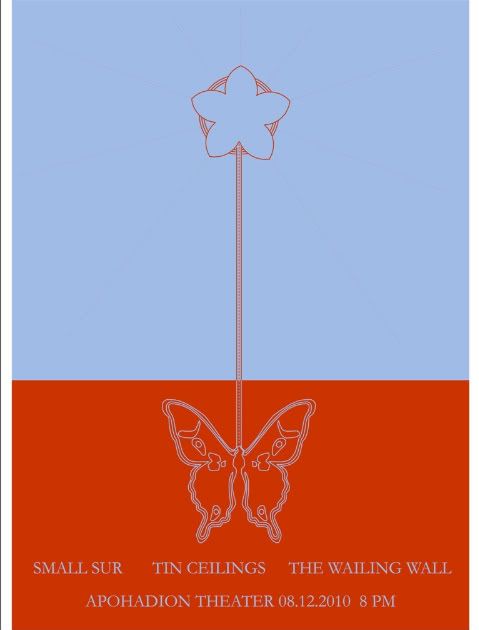 Does our art become us or do we become our art? I believe it is a bit of both, but I am most worried about the second. When we speak our hearts we are sending our truths out into the world. The world listens it reflects or echoes those truths right back. It cannot be expected to educate, heal or focus those truths. This is the job of the artist. In order to learn we must actively participate. To truly heal ourselves we must also focus on the healing sounds, visions, words and actions. To truly find our happiness we must say what we want. We must ask to be joyful. We must ask for happiness. We must ask for justice. We must sing of kindness. We must focus our minds on what we find to be beautiful and, even if we do not receive our requests, we will at least travel in that direction.
I stopped, picked up a guitar and began to sing.
I thought that I sang to open your heart. I discovered that I sang to open my own heart. I discovered that I sang to lift my own spirit.
May your journey be long. May you find joy in every step.
..
Member Since:
May 27, 2005
Members:
R. Michael Illian w/ Guests: Patrick Corrigan, Graham Gangi, Jason Ingalls, Ed Kniseley, Dave Noyes, Sarah Ramey, Jeremy and Jerusha Robinson, Eric Schwan, Emily Thomas. On November 8th - Corrigan, Kniseley, Noyes, Schwan & Thomas!
Influences:
Sharon Burch, E. F. Schumacher, Caetano, Richie Havens, Seekonk, Bill Mollison, Grace Paley, Stan Rogers, Viking Moses, Tweedy, Nina Simone, Steve Earle, Bill Fay, Peace, Nick Drake, Richard Thompson, Sandy Denny, Townes, Dylan, Beth Orton, Catherine Rubba, Archie Fisher, Elizabeth Mitchell, Cotton, Tara Jane O'Neil, T.W. Walsh, Dan Littleton, Ecosystems, Levon Helm, John Cale, Lou Reed, Gordon Bok, Woody Guthrie, Springsteen, Philip Glass, Neil Young, Jesus, Louis Armstrong, wood floors, wood burning stoves, McCoy Tyner, Buddha, Miles Davis, Graham Gangi, Ana Courtney, the spirit, the sea, long journeys, whiskey, skin, Ireland, death, sea creatures, trees, communication, Tom Ze, John, Paul, George, Howard, Georgia O'Keefe, Cassiopeia, Auriga, Orion, Cygnus, Mangos, Hemingway, Joni Mitchell, Wisdom, Resposibility, Language, the Moon, Martin Luther King, Jr., Richard Feinman, Fritjof Capra, Tom Waits, Albert Einstein, Herman Hesse, Emma Goldman, Crazy Horse, The Northern Gray Star, Robin.
Sounds Like:
2 Loons
Artwork by
Ariel Fay Lowther
..
Suheir Hammad
Record Label:
Portland Records