Play

Play Next

Add to queue
Genre: Rock

Location UK

Profile Views: 59766

Last Login: 11/11/2010

Member Since 2/22/2006

Website http://www.titusrock.com/

Record Label Unsigned

Type of Label Unsigned

Bio

............ ..New Page 3.. .. ...... .. .. .. .. .. ....Get this video and more at ..MySpace.com.. ...... .. .. .. .. .. .. .. .. .. .. ...... .. "I managed to catch Titus at Greenbelt 04 and 05 and was mighty impressed. They're a Geordie three-piece (i.e. in a genre of their own) who play powerful, driving high-tempo rock. Live, they're awesome. But - and here's the clincher - does their recorded sound carry anything like the energy? On first listen, I wasn't too sure, but on second, the answer has to be "YES" (especially if you crank the hi-fi up)¦.. 9/10 (CD) 10/10 (Live) - Paul Ganney - UK Music Journalist "The band still have a punk rock base but now they take in influences from the whole pantheon of rock music from the Foo Fighters to Led Zeppelin and wherever you look there are strong, hook laden radio friendly songs. "What's Going On", "Beautiful One" and "Fight Another Day" are particularly noteworthyâ". 9/10 crossrhythms Reviewed by Tony Cummings .. .. .. .. ......Buy .... .. .. .. ......"Point Of No Return"...... .. .. ......£8.99...... .. .... .. ...... .. click here to buy now!........ .. .. .. .. .. ..........

Members

.. ...... PAK .. LEAD VOCALS, BASS .. MATT .. LEAD GUITARIST, BACKING VOCALS .. ANDY .. DRUMMER .. .. ..The band Quotes.... .. Quote from Rocky Balboa ...."But it ain't about how hard you hit, it is about how hard you can get hit and keep moving forward" .. .... .. ......TITUS .... ...."POINT OF NO RETURN".... .... ALBUM OUT NOW .... .... .. ....CLICK HERE TO BUY NOW!........ .. ...... .. .. .. .... .. .. .... .... .. .... FOR MORE INFO IN BOOKING TITUS;.. ...... .... ...... .... .... .... .... .. .... ..titusmusicbox@yahoo.co.uk.. .... .. .. .. .. ..........New track " Wait Until Tomorrow " .. ............recorded on God TV .. .. ............"THE WAREHOUSE PROJECT 2007" .. .. .. .. ........ .. ..........Click Pic to Play.... ........ .. .. .........."MADE FOR GOD".... .. .. ..........Live somewhere in UK.... .. .. .. .. .. .. .. .. ..........TITUS ON UNIVERSAL TOUR "Made For God", CLIP taken by Matt Lewis on his awesome Phone!.... .. .. .. .. .. .. ..CHECK THIS OUT! ITS AWESOME CREATED BY OUR FAN VIKKI, WHAT A ROCK STAR SHE IS. WE LOVE IT!NOW CHECK IT OUT!!! .. .. .. .. ..

Influences

Sounds Like
No recent updates in this category.
Why not...
00:00 | 5495 plays | May 13 2006
Bio:
.... ..New Page 3.. ..
.. .. .. .. ..
Get this video and more at MySpace.com
..

.. .. .. .. .. .. .. ..

"I managed to catch Titus at Greenbelt 04 and 05 and was mighty impressed. They're a Geordie three-piece (i.e. in a genre of their own) who play powerful, driving high-tempo rock. Live, they're awesome. But - and here's the clincher - does their recorded sound carry anything like the energy? On first listen, I wasn't too sure, but on second, the answer has to be "YES" (especially if you crank the hi-fi up)¦

9/10 (CD) 10/10 (Live) - Paul Ganney - UK Music Journalist "The band still have a punk rock base but now they take in influences from the whole pantheon of rock music from the Foo Fighters to Led Zeppelin and wherever you look there are strong, hook laden radio friendly songs. "What's Going On", "Beautiful One" and "Fight Another Day" are particularly noteworthyâ". 9/10 crossrhythms Reviewed by Tony Cummings




 

Buy

 

"Point Of No Return"

 

£8.99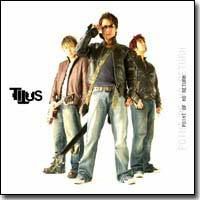 .. .. .. ..
Member Since:
February 22, 2006
Members:
..
PAK
LEAD VOCALS, BASS
MATT
LEAD GUITARIST, BACKING VOCALS
ANDY
DRUMMER
The band Quotes
Quote from Rocky Balboa
"But it ain't about how hard you hit, it is about how hard you can get hit and keep moving forward"
TITUS
"POINT OF NO RETURN"
 ALBUM OUT NOW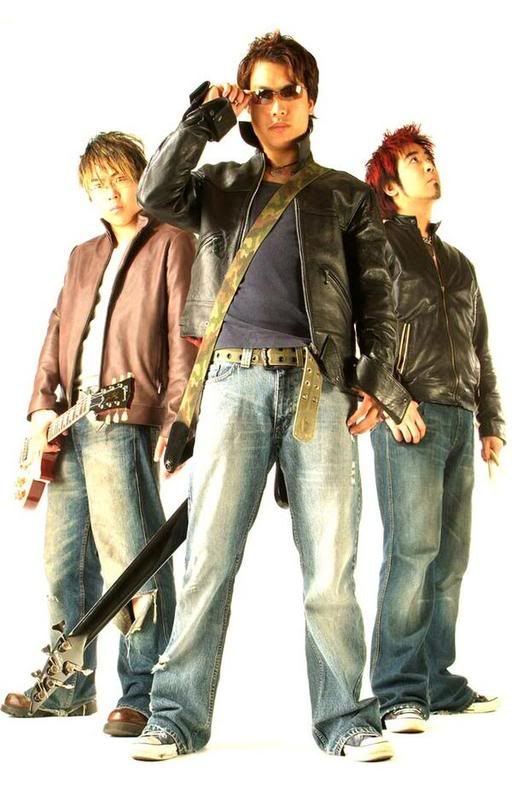 FOR MORE INFO IN BOOKING TITUS;


..

..

New track " Wait Until Tomorrow "
Record Label:
Unsigned