No recent updates in this category.
Why not...
TOKYO DECADANCE Germany hasn't earned any badges yet... have you?
Play

Play Next

Add to queue
About me: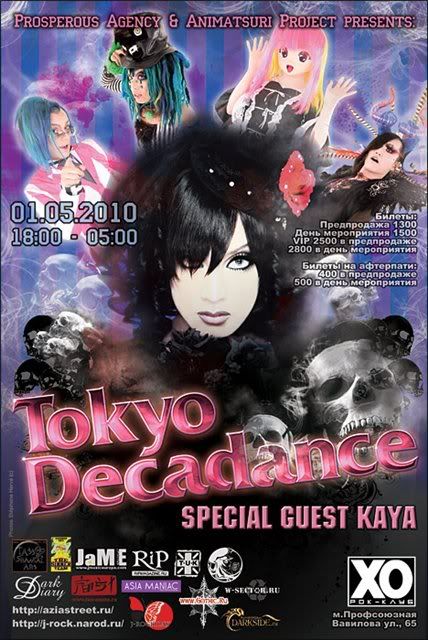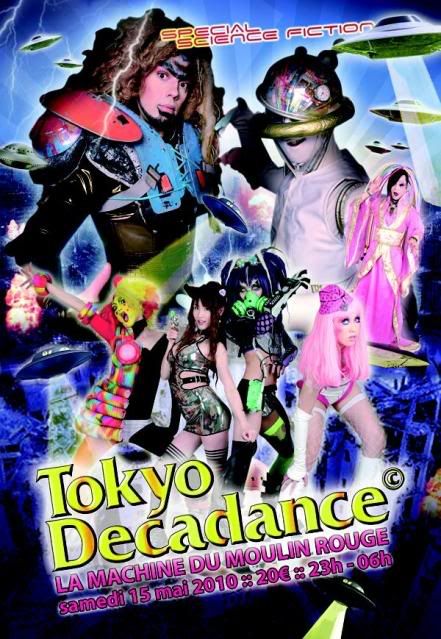 TOKYO DECADANCE BAR @ Christon Cafe Shinjuku!
Pre-Open-Party on the 22nd May 2010! Open: 10PM!!!
.. ..
Who I'd like to meet:
♫♪ Geschichte ♫♪
Am 14. Oktober 2005 wurde die Tokyo Decadance in Tokyo ins
Leben von der französischen Ex- Dragqueen Adrien Le Danois
gerufen. Heute ist die Tokyo Decadance eine der
extravagantesten Events der Welt.
Als eine monatliche Party wurde die Tokyo Decadance schon
mehr als 30-mal organisiert und um die Besucher jedes Mal
zu überraschen, wechselt die Tokyo Decadance immerwieder
ihre Location. Das Tokyo Decadance Team hat so schon 30
verschiedene Locations in Tokyo besucht. 2007 wurde damit
begonnen, erstmals international diese Party zu
veranstalten.


♫♪ Konzept ♫♪
Die Tokyo Decadance hat sich zum Ziel gesetzt, einen Mix
aus allen existenten Subkulturen zu machen. Inspiriert von
den japanischen Subkulturen findet man kreative, verrückte,
extravagante, extreme und bizzare Styles aus dem
japanischen Streetstlye. So konnte die Tokyo Decadance nach
2 Jahren alle möglichen Kulturen der Gothic- , Cyberpunk-
,Lolita- ,Yamanba- ,ko gyaru- ,Drag Queen- ,Punk- ,Tokyo
Jet-Set- ,Partymonstersszene jedoch auch normale Menschen
kennenlernen.

Tokyo Decadance ist eine einzigartige Plattform um allen
diesen verschiedenen Subkulturen zu begegnen.


Status:

Single

Zodiac Sign:

Capricorn