Play

Play Next

Add to queue
Play

Play Next

Add to queue

154 plays

Play

Play Next

Add to queue

55 plays

Play

Play Next

Add to queue

29 plays

Play

Play Next

Add to queue

32 plays

Play

Play Next

Add to queue

11 plays
Genre: Blues / Pop / Powerpop

Location Lakewood, New Jersey, Un

Profile Views: 1044246

Last Login: 5/22/2011

Member Since 10/28/2007

Type of Label Unsigned

Bio

Members

TOM VON KIRCHNER - TVK IS ENDORSED BY; Hartke amps, bass cabinets and strings, Gibson USA, Epiphone, Yamaha bass, Kramer, Steinberger, Korg and Marshall Amps. TVK IS CURRENTLY USING - IBANEZ BTB 400 Red Quilted Maple Top w/ Gold Hardware & Active Electronics Bass with Hartke XL Strings. Hartke 3500 amp head WITH Hartke's HyDrive 4X10 bass cabinets. TVK IS REPRESENTED BY TOMMYSANTUNES MUSIC PUBLISHING. TVK IS A SONGWRITER/COMPOSER MEMBER WITH BMI. ........ The Legendary Icon Giorgio Gomelsky (First manager of the Rolling Stones and Producer of the Yardbirds) worked on The Strange Party project with me. Giorgio said that I am a great bass. I met, worked with, acted, played and shared the stage with Jackie Gleason, Bruce Springsteen, David Krebs, Billy Joel, Russell Javors, Diana Kind (Barbara Streisands' Mother), Sybil Brandt, Robert Fripp, Rodney Dangerfield, Ceasar Romero, Alex Lifeson, Mick Ralphs, Eddie Jobson, Barry Newman, Charlton Heston, Seal, Steve Burton Sr. & Jr., Billy Idol, Tony Sales, Jeff Conaway, Billy Sheehan, Steve Perry, Barney Martin, Steve Stevens, Leslie West, Corky Lainge, David Gilmore, Mark Brickman, Richie Scarlet, Zakk Wyld, Johnny Winter, Arnold Swartzenager & Maria Schriver, Jody-Babydol-Gibson, Glen Tilbrook, Brian Transeau (BT), Molly Hatchet, Blackfoot, The Marshall Tucker Band, Steve Elson, Frank (The Freak) Infante and Clem Burke of Blonde, Siouxsie & The Banshees, Uncle Floyd Show, Wall of Voodoo, Strange Party, Joey Arias, Johnny Reno. I had the pleasure of hanging out with Prince, John Oates, Goldie Hawn, Klaus Nomi, Joey Arias, Phillip Bailey, Tony Sales, John Entwhistle, Weird Al, Mick Jagger, Aerosmith, David Krebs, David Bowie, David Geffen, Loverboy, Focus, Yazoo, Charlie Watts, and Brian Transeu BT, Robert Fripp. I hung out and played with long time friends from NJ Clem Burke and Frankie of Blonde in NJ and Los Angeles. I worked with Producers - Eddie Offord (Yes/ELP), Mike Appel (Bruce Springsteen), and Giorgio Gomelsky (Yardbirds). I recorded with the band "The Bones" in Jimi Hendrix's infamous Electric Ladyland Recording Studios in NYC. I performed at world famous venues such as; The Stone Pony NJ., The Starland Ballroom NJ., The Ritz NYC., The Mudd Club NYC.., Peppermint Lounge NYC., Danceteria NYC., Interferon NYC., Rock Lounge NYC., Bonds NYC., Hurrah's NYC., The Bottom Line NYC., The Cat Club NYC., 9:30 Club Washington DC., The Blues City Cafe' Beale St. Memphis, Tenn. The Show Place Richmond, Va., Salute To The Troops Outdoor Concert West Luray, Va., Richmond Raceway, Richmond, VA. ...... WARLOCK DRUMS...BEST DRUM SETS IN THE WORLD...TVK IS PROUD TO ENDORSE WARLOCK DRUMS. WWW.WARLOCK.COM ...... MY NEW BASS GUITAR....VERY COOL.

Influences

TOM VON KIRCHNER'S EXPRESSIONISTIC ARTWORK!

Sounds Like
No recent updates in this category.
Why not...
Bio:
.. .... ..
Members:
TOM VON KIRCHNER - TVK IS ENDORSED BY; Hartke amps, bass cabinets and strings, Gibson USA, Epiphone, Yamaha bass, Kramer, Steinberger, Korg and Marshall Amps. TVK IS CURRENTLY USING - Ibanez BTB 400 Red Quilted Maple Top w/ Gold Hardware & Active Electronics Bass with Hartke XL Strings. Behringer Bass V-AMP PRO and Hartke 3500 amp head WITH Hartke's HyDrive 4X10 bass cabinets. TVK IS REPRESENTED BY TOMMYSANTUNES MUSIC PUBLISHING. TVK IS A SONGWRITER/COMPOSER MEMBER WITH BMI.

..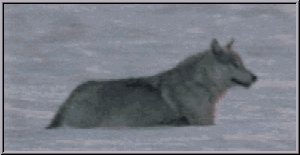 The Legendary Icon Giorgio Gomelsky (First manager of the Rolling Stones and Producer of the Yardbirds) worked on The Strange Party project with me. Giorgio said that I am one of the best Rock/Blues bass players in the world. I met, worked with, acted, played and shared the stage with Jackie Gleason, Bruce Springsteen, David Krebs, Billy Joel, Russell Javors, Diana Kind (Barbara Streisands' Mother), Sybil Brandt, Robert Fripp, Rodney Dangerfield, Ceasar Romero, Alex Lifeson, Mick Ralphs, Eddie Jobson, Barry Newman, Charlton Heston, Seal, Steve Burton Sr. & Jr., Billy Idol, Tony Sales, Jeff Conaway, Billy Sheehan, Steve Perry, Barney Martin, Steve Stevens, Leslie West, Corky Lainge, David Gilmore, Mark Brickman, Richie Scarlet, Zakk Wyld, Johnny Winter, Arnold Swartzenager & Maria Schriver, Jody-Babydol-Gibson, Glen Tilbrook, Brian Transeau (BT), Molly Hatchet, Blackfoot, The Marshall Tucker Band, Steve Elson, Frank (The Freak) Infante and Clem Burke of Blonde, Siouxsie & The Banshees, Uncle Floyd Show, Wall of Voodoo, Strange Party, Joey Arias, Johnny Reno. I had the pleasure of hanging out with Prince, John Oates, Goldie Hawn, Klaus Nomi, Joey Arias, Phillip Bailey, Tony Sales, John Entwhistle, Weird Al, Mick Jagger, Aerosmith, David Krebs, David Bowie, David Geffen, Loverboy, Focus, Yazoo, Charlie Watts, and Brian Transeu BT, Robert Fripp. I hung out and played with long time friends from NJ Clem Burke and Frankie of Blonde in NJ and Los Angeles. I worked with Producers - Eddie Offord (Yes/ELP), Mike Appel (Bruce Springsteen), and Giorgio Gomelsky (Yardbirds). I recorded with the band "The Bones" in Jimi Hendrix's infamous Electric Ladyland Recording Studios in NYC. I performed at world famous venues such as; The Stone Pony NJ., The Starland Ballroom NJ., The Ritz NYC., The Mudd Club NYC.., Peppermint Lounge NYC., Danceteria NYC., Interferon NYC., Rock Lounge NYC., Bonds NYC., Hurrah's NYC., The Bottom Line NYC., The Cat Club NYC., 9:30 Club Washington DC., The Blues City Cafe' Beale St. Memphis, Tenn. The Show Place Richmond, Va., Salute To The Troops Outdoor Concert West Luray, Va., Richmond Raceway, Richmond, VA.
WARLOCK DRUMS...BEST DRUM SETS IN THE WORLD...TVK IS PROUD TO ENDORSE WARLOCK DRUMS. WWW.WARLOCK.COM
MY NEW BASS GUITAR....VERY COOL. TOM VON KIRCHNER ON BASS LEFT STAGE WITH THE DENNIS PETERS BAND PLAYING THE CLASSIC " OUTSIDE WOMEN BLUES " AT THE STARLAND BALLROOM. TVK PLAYING " CROSSROADS " AT THE STONE PONY ASBURY PARK OPENING FOR JOHNNY WINTER. TVK PLAYING " POLITICIAN " STARLAND BALLROOM SAYREVILLE NJ TOM VON KIRCHNER PLAYING STORMY MONDAY WITH DENNIS PETERS...JAZZ AND BLUES FUNDRAISER IN LAKE COMO NEW JERSEY. TOM VON KIRCHNER PLAYING "WHY DO I SUFFER LIKE I DO" WITH DENNIS PETERS AT THE STARLAND BALLROOM NJ. BODY LANGUAGE / Tom Von Kirchner-Janet Pelleccio writers.