Play

Play Next

Add to queue
Play

Play Next

Add to queue

171 plays

Play

Play Next

Add to queue

81 plays

Play

Play Next

Add to queue

58 plays

Play

Play Next

Add to queue

15,422 plays

Play

Play Next

Add to queue

137 plays
Genre: Country / Pop / Rock

Location Nashville, Tennessee, Un

Profile Views: 67232

Last Login: 5/22/2011

Member Since 2/20/2006

Website www.tailgatesouth.com

Record Label Depends on the Artist...

Type of Label Indie

Bio

TO ORDER A TAILGATE SOUTH CD BY MAIL WITH ALL 20 SONGS FROM "DON'T FIX IT" & "WRONG SIDE OF THE ROAD" SEND $16 $2 SHIPPING & HANDLING TO: UpStart Records, P.O. Box 331, Nolensville, TN 37135 .. To Order Via PayPal - copy and paste the following link into your browser: .. https://www.paypal.com/cgi-bin/webscr?cmd=_s-xclick&hosted_button_id=6766562 .. I began playing guitar in the 4th grade when my Dad bought me a classical guitar, which I still play today. After acquiring the Kiss Alive album, I got a Sears electric guitar and jammed through my Dad's old accordion amp. My father taught me to harmonize to The Beatles and The Eagles (he did not appreciate Kiss - haha). Other early musical influences included Boston, Foreigner, Peter Frampton, Fleetwood Mac and Aerosmith. I have convinced myself that 1977 was hands down the best year ever for music. By the time I was in 8th grade, guitar had become my first love. In Fairfax, Virginia I would catch an early bus to take guitar classes with the high school students at a different school because it wasn't offered at my middle school. In the 9th grade, I met Chris Reardon, but we never wrote music or performed together until college at Virginia Tech. After graduation, we toured with our band Red Henry and had some modest success on Blackheart Records, Joan Jett's label. E-Street guitarist Nils Lofgren made a cameo on Red Henry's final CD. In 1997, Chris and I joined a local musician and friend, Andy Waldeck to form a new band. Along with Kevin Murphy, Earth to Andy quickly built a reputation on the east coast as an incredibly tight live band. The tight harmonies, pleasing melodies and technical perfection soon caught the attention of several major labels. In the winter of 1998, Earth to Andy signed with Giant/Warner Bros. Records. "Chronicle Kings" was released in September of 1999. The single, "Still After You," was added to the radio playlists across the country earning the band a spot on the Billboard's Heatseekers chart. While supporting the cd, the band toured with Stone Temple Pilots, Live, Fuel, Tonic, Jimmy's Chicken Shack, Vertical Horizon and opened for Three Doors Down, Everclear, Foo Fighters, Cracker, Stereophonics, Cheap Trick, Rush, Godsmack, Marvelous 3, Kenny Wayne Sheppard and Sevendust. We even performed the National Anthem for a Washington Capitals playoff game at the MCI Center. Being a member of Earth to Andy has been one of my proudest achievements as a musician. It has pushed me artistically and allowed me to perform with musicians that I admire and love - still do. In 2003 I signed on with Train to be their touring guitarist in support of the cd "My Private Nation." That tour took me to Europe, Australia, Canada and virtually everywhere in the US. I performed with Train on Letterman, The Tonight Show, Today, Good Morning America, Conan O'Brien, CBS Morning Show, The View, Ellen, Carson Daly and the Howard Stern Show. I also recorded a live cd with Train, "Alive At Last" that was released in the fall of 2004. I relocated to Nashville in 2005 and love it. I have performed with several country artists including: Bobby Pinson, Shelly Fairchild and Julie Roberts. I spent 2006 and 2007 playing guitar, singing background vocals and band-leading for the former Marine and American Idol Josh Gracin. In 2007 we made a USO trip to Iraq - a VERY long blog entry if you're bored. I performed on Regis & Kelly with Josh - and several times at the Grand Ole Opry. I co-wrote Josh's single "We Weren't Crazy" in my home studio with Josh and Bobby Pinson. People Magazine named it one of the 6 singles to look out for in 2008! In 2009 "We Weren't Crazy" won a BMI Songwriting award... FACE is the name I used for my older side project/solo effort. The 2002 Self-Titled FACE cd is still available on iTunes. The 2005 follow up (Tony Lopacinski "FACE The World" is available there as well. Currently, when I'm not Producing other artists or touring, I'm usually busy writing and recording my songs (or other peoples) in my studio. The best new talent that I'm working with is Devin Belle - a young female country singer that just moved here from Alaska! She is one of my "top-friends" and somebody you should visit on MySpace.....

Members

Tony Lopacinski .. (Producer, Songwriter, Guitar, Vocals, Bass, Harmonica, Mandolin and Keyboards) .. Owner of FACE Recording (Nolensville, TN) .. Currently writing & working with his new band TAILGATE SOUTH and singer DEVIN BELLE. .. Tony has also toured playing guitar and singing for: .. Train Sara Evans Sarah Buxton Earth To Andy Josh Gracin Bobby Pinson Julie Roberts Shelly Fairchild Walker Hayes Red Henry .. BMI award winning songwriter Member of AFTRA Member of NSAI CMA (Voting Member) Recording Academy (Voting Member) .. *** "We Weren't Crazy" and every other song on this page was written or co-written by Tony and recorded at his home studio in Nashville... Writers are listed on each tune - there are several different lead singers. confused yet? Me too!

Influences

The Beatles, The Eagles, Stone Temple Pilots and ANYTHING with a great melody.

Sounds Like

Sounds Like ??? Sounds like my mother was right! - I should have been a dentist ;)
Bio:
.. ..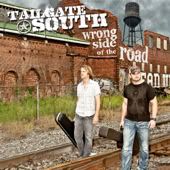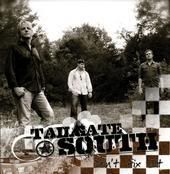 TO ORDER A TAILGATE SOUTH CD BY MAIL WITH ALL 20 SONGS FROM "DON'T FIX IT" & "WRONG SIDE OF THE ROAD" SEND $16 + $2 SHIPPING & HANDLING TO: UpStart Records, P.O. Box 331, Nolensville, TN 37135

To Order Via PayPal - copy and paste the following link into your browser:
https://www.paypal.com/cgi-bin/webscr?cmd=_s-xclick&hosted_button_id=6766562


I began playing guitar in the 4th grade when my Dad bought me a classical guitar, which I still play today. After acquiring the Kiss Alive album, I got a Sears electric guitar and jammed through my Dad's old accordion amp. My father taught me to harmonize to The Beatles and The Eagles (he did not appreciate Kiss - haha). Other early musical influences included Boston, Foreigner, Peter Frampton, Fleetwood Mac and Aerosmith. I have convinced myself that 1977 was hands down the best year ever for music. By the time I was in 8th grade, guitar had become my first love. In Fairfax, Virginia I would catch an early bus to take guitar classes with the high school students at a different school because it wasn't offered at my middle school. In the 9th grade, I met Chris Reardon, but we never wrote music or performed together until college at Virginia Tech. After graduation, we toured with our band Red Henry and had some modest success on Blackheart Records, Joan Jett's label. E-Street guitarist Nils Lofgren made a cameo on Red Henry's final CD. In 1997, Chris and I joined a local musician and friend, Andy Waldeck to form a new band. Along with Kevin Murphy, Earth to Andy quickly built a reputation on the east coast as an incredibly tight live band. The tight harmonies, pleasing melodies and technical perfection soon caught the attention of several major labels. In the winter of 1998, Earth to Andy signed with Giant/Warner Bros. Records. "Chronicle Kings" was released in September of 1999. The single, "Still After You," was added to the radio playlists across the country earning the band a spot on the Billboard's Heatseekers chart. While supporting the cd, the band toured with Stone Temple Pilots, Live, Fuel, Tonic, Jimmy's Chicken Shack, Vertical Horizon and opened for Three Doors Down, Everclear, Foo Fighters, Cracker, Stereophonics, Cheap Trick, Rush, Godsmack, Marvelous 3, Kenny Wayne Sheppard and Sevendust. We even performed the National Anthem for a Washington Capitals playoff game at the MCI Center. Being a member of Earth to Andy has been one of my proudest achievements as a musician. It has pushed me artistically and allowed me to perform with musicians that I admire and love - still do. In 2003 I signed on with Train to be their touring guitarist in support of the cd "My Private Nation." That tour took me to Europe, Australia, Canada and virtually everywhere in the US. I performed with Train on Letterman, The Tonight Show, Today, Good Morning America, Conan O'Brien, CBS Morning Show, The View, Ellen, Carson Daly and the Howard Stern Show. I also recorded a live cd with Train, "Alive At Last" that was released in the fall of 2004. I relocated to Nashville in 2005 and love it. I have performed with several country artists including: Bobby Pinson, Shelly Fairchild and Julie Roberts. I spent 2006 and 2007 playing guitar, singing background vocals and band-leading for the former Marine and American Idol Josh Gracin. In 2007 we made a USO trip to Iraq - a VERY long blog entry if you're bored. I performed on Regis & Kelly with Josh - and several times at the Grand Ole Opry. I co-wrote Josh's single "We Weren't Crazy" in my home studio with Josh and Bobby Pinson. People Magazine named it one of the 6 singles to look out for in 2008! In 2009 "We Weren't Crazy" won a BMI Songwriting award... FACE is the name I used for my older side project/solo effort. The 2002 Self-Titled FACE cd is still available exclusively through my website. The 2005 follow up is available there as well. See the official site: www.facemusic.net (that site also includes links to iTunes). Currently, when I'm not Producing other artists or touring, I'm usually busy writing and recording my songs (or other peoples) in my studio. The best new talent that I'm working with is Devin Belle - a young female country singer that just moved here from Alaska! She is one of my "top-friends" and somebody you should visit on MySpace.....
Member Since:
February 20, 2006
Members:
Tony Lopacinski
(Producer, Songwriter, Guitar, Vocals, Bass, Harmonica, Mandolin and Keyboards)

Owner of FACE Recording (Nolensville, TN)

Currently writing & working with his new band TAILGATE SOUTH and singer DEVIN BELLE.

Tony has also toured playing guitar and singing for:

Train
Sara Evans
Sarah Buxton
Earth To Andy
Josh Gracin
Bobby Pinson
Julie Roberts
Shelly Fairchild
Walker Hayes
Red Henry

BMI award winning songwriter
Member of AFTRA
Member of NSAI
CMA (Voting Member)
Recording Academy (Voting Member)

*** "We Weren't Crazy" and every other song on this page was written or co-written by Tony and recorded at his home studio in Nashville... Writers are listed on each tune - there are several different lead singers. confused yet? Me too!
Influences:
The Beatles, The Eagles, Stone Temple Pilots and ANYTHING with a great melody.
Sounds Like:
Sounds Like ???
Sounds like my mother was right! - I should have been a dentist ;)
Record Label:
Depends on the Artist...