No recent updates in this category.
Why not...
Michael Tuba Heatherton hasn't earned any badges yet... have you?
General

The Ditty Bops, Ringling Brothers and Barnum and Baily Circus-Blue Unit, Clown College ('78), Japan (CCJ-'90), Lou Wow and the Poi Boys (5 piece band on stilts), Fools Guild, FCCNH, Advent Theatre, Open Gate Theatre Co., Jumbo Shrimp Circus Academy, Billionaires for Bush, Burning Man ('05), Wow x 2, ULC, Marvel Comics...

Music

Dionysus Underworld Revue, Open Gate TheatreP.D.Q. Bach,

The Ditty Bops

,

Nickel Creek

,

They Might Be Giants

,

Jesca Hoop

,

Peter Gabriel

,

Bruce Springsteen

,

Janet Klein

,

Bonzo Dog Band

,

Frank Zappa

,

Spirit of the West

,

The Foremen

,

Queen

,

Oingo Boingo

,

Spike Jones

,

Thomas

Movies

Television

Books

Stranger in a Strange Land, Anna Karinena, A Series of Unfortunate Events by Lemony Snicket, Harry Potter, It, Pet Cemetary, Hitch-Hikers Guide to the Galaxy, E.A. Poe...

Heroes

Moe Howard, Larry Fine, Jerome Howard, Shemp Howard, Peter Schikele, Spike Jones, Ernie Kovacs, Bob Keeshan, Lilly Tomlin, George Carlin, Victor Borge, Flaunders and Swann, Frank Zappa...

Joe, Dan, and Mike bustin' moves

Try JibJab Sendables®

eCards

today!

A gift to me from Col. Joseph Pina who has my good wishes en route to the Middle East.
Play

Play Next

Add to queue
About me:
I love my wife. I love to sing. I love my job. I love to laugh. Makin' music with my friends, Gettin' back on the road again.
Facebook me!
_________ Lou Wow and the Poi Boys play on the red carpet at Disneyland for the premiere of "Pirates of the Caribbean, At Worlds End" May'07.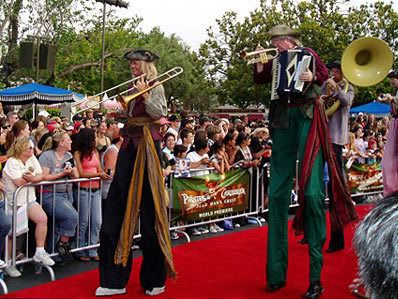 above photo by: Roger Colton .... I edited my profile with
Thomas' Myspace Editor V4.4
Word Wits 208056 Garden Grow
http://www.youtube.com/watch?v=rUUJ-4qcBmo
Chronological The Word Wits
http://www.youtube.com/watch?v=M1qsqHQSxYE
Who I'd like to meet:
More Ditty Bops fans!!! Luckiest Man in the World from Dresden Cabaret Friday, March 16, 2007 Paper or Plastic - the musical The Ditty Bops perform their musical "Paper or Plastic" at McCabes with Tuba Heatherton, Terrie Silverman, Boo Rutledge and Greg Rutledge. Video by Pryor Praczukowski. Please sign our "Plastic Reduction Petition" to help stop the pollution and over-use of plastic bags. You can make a big difference by bringing your own canvas bag to the store when shopping. ______________________________________________________________________ If you look closely you may catch a glimpse of me in Christina Linhardts "Bedlam Boyzz" music video... Get your copy of "Voodoo Princess" today!__________________________________
Status:

Married

Here for:

Networking, Friends

Hometown:

East Providence , RI

Orientation:

Straight

Body type:

5' 11" / Some extra baggage

Ethnicity:

White / Caucasian

Religion:

Christian - other

Zodiac Sign:

Aquarius

Occupation:

Circus Clown-Variety Entertainer
East Providence High

East Providence, RI

Graduated:

N/A

Student status:

Alumni

Degree:

High School Diploma

Major:

Music

Minor:

Theatre

Clubs:

Band, Meistersingers, AV, Drama, Musicals: Godspell, Fiddler on the Roof, My Fair Lady

1976 to 1978