Play

Play Next

Add to queue
Play

Play Next

Add to queue

3,065 plays
Bio:
..


.. ..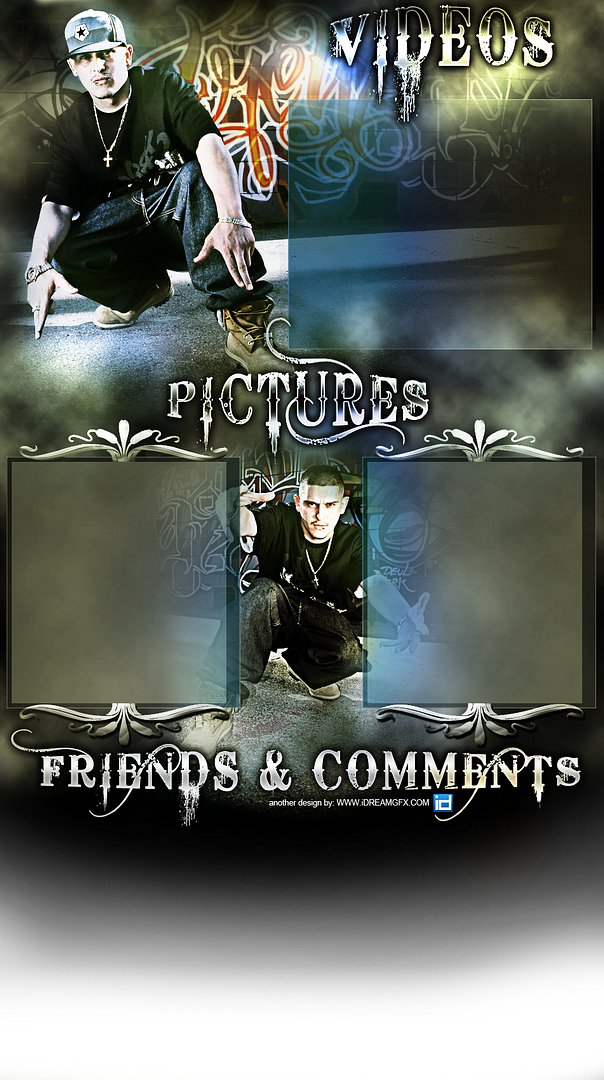 ..

..

..



....
It's your boy Trew the I.E.'s finest

came from the streets as an underground artist

Southern California born and raised

but for the moment I be posted in that Lone Star State

I keeps it real on everything that I write and I spit

thats why I named my album ''As Trew As It Gets''

I need all of the support that my people can give me

so come and join me on this revolutionary journey

for booking info please contact Manager Angel B.

playtruerecord@yahoo.com or abautista483@yahoo.com

..


.. .. ..
..


..

ALSO CHECK ME OUT ON

WWW.TREW.BIZ

AS TREW AS IT GETS

FEATURING :

SICK JACKEN

KEMO THE BLAXICAN

TO BUY THE ALBUM

CLICK HERE

..
Member Since:
December 18, 2005
Record Label:
PLAYTRUE RECORDS
commented on First Class Click's profile

"
♪♫ Album Release Party ♫ ♪ Date: Saturday, March 20, 2010 Time: 8:30pm - 2:00am Location: ANGELO'S Street: 135 E. 2nd St. City: Pomona, CA
HOSTED BY DAVID THE NATIVE, ALONG WITH BACK TRACK ENTERTAINMENT, SPECIAL GUEST DJ ERIC M. FROM ELECTRO IM RADIO, DJ 2 LOUD, MARK METRO, DJ BENNY AVILA & DJ KAUTION, WE WILL BE ROCKING THE STAGE THAT NIGHT PUTTING IT DOWN FOR ALL OF YOU. DOORS OPEN @ 8:30, FREE ENTRY, 18 & OVER, STOCK BAR, DRINK SPECIALS... HIT US UP FOR MORE INFO. OR SEND E-MAIL TO PLAYTRUERECORDS@YAHOO.COM
- TREW

Click here to view the event




"
Genre: Hip Hop / Latin / Rap

Location CALIFORN I.E., Un

Profile Views: 34072

Last Login: 4/8/2012

Member Since 12/18/2005

Website WWW.TREW.BIZ

Record Label PLAYTRUE RECORDS

Type of Label Indie

Bio

.. .. .. .... .... .... .. .. .. .. ........ .. ........ .... .. .. .. .. .. .. .. .. .. .. ...... .... .. ........ .. ........ .. ........ .. ........ .. ........ .. .... .... .... .... It's your boy Trew the I.E.'s finest.. came from the streets as an underground artist.. Southern California born and raised.. but for the moment I be posted in that Lone Star State.. I keeps it real on everything that I write and I spit.. thats why I named my album ''As Trew As It Gets''.. I need all of the support that my people can give me.. so come and join me on this revolutionary journey.. .. for booking info please contact Manager Angel B. .. playtruerecord@yahoo.com or abautista483@yahoo.com.. .. .. .... .. .. .. .. .. .. .. .. .. .. .. .. .. .. .. .. .. .. .. .... .... ..ALSO CHECK ME OUT ON.... ..WWW.TREW.BIZ.... ..AS TREW AS IT GETS.... ..FEATURING :.... ..SICK JACKEN.... ....KEMO THE BLAXICAN.... ..TO BUY THE ALBUM.... ..CLICK HERE.... .......... ...... .. .. .. .. .. .. .. .. .. .. .. .. .. .. .. .. .. .. .. .. .. .... .. .. .. .. .. .. .. .. .. .. .. .. .. .. .. .. .. .. .. .. .. .. .. .. .. .... .. .. .. .. .. .. .. .. .. .. .. .... .. .. .. .. .. .................. ........ ............ .. .. .... .. .. .. .. .. .. .. .. .. .. .. .. ..

Members

Influences

Sounds Like

TREW