No recent updates in this category.
Why not...
Trishelle Cannatella hasn't earned any badges yet... have you?
General

laughing, anything outdoors (running, camping, etc) traveling, cooking, going to the beach, music (concerts), snowboarding, waffle house, driving at night, road trips, vegas, texas hold 'em, kareoke, game nights, beer pong, watching cheesy reality tv shows, chocolate, shoes, dogs, sushi, new england, basketball/football/baseball games, laughing, love...

Music

Keane

,

Bright Eyes

,

Circa Survive

,

Damien Rice

,

Radiohead

,

Jurassic Five

,

Ryan Adams

,

Sia

,

Xavier Rudd

,

Ben Jelen

,

Frou Frou

,

Paperface

,

JEFF BUCKLEY!

,

Rufus Wainwright

,

Snow Patrol

,

Fall Out Boy

,

Head Automatica

,

Charlie Mars (if you don't know

,

check him out!!) Micky Avalon

,

Jason Falkner

,

Will Dailey and the Rivals

,

Zack Hexum

,

311

,

Counting Crows

,

Pink Floyd

,

Coldplay

,

The Shins

,

anything live if they write their own music..

Movies

Television

Don't watch much TV

, but I just started loving "48 hours" on A & E. I also love the Cooking Network and CNN. My new favorite show "Everest: Beyond the Limit" on DSC Dr. Steve O:

Books

"Kitchen Confidential", "The Lovely Bones" is a good one. But honestly, I'm a terrible reader and prefer to have someone read to me. Sorry...it's true.

Heroes

my beautiful sister....Jesus. Duh.
Trishelle is in LA has 14901 friends.
Play

Play Next

Add to queue
About me:
I live in LA with my best friend. We have a pretty strong crew out here. I'm very lucky to have this group of people out here that have become my family and keep me grounded. I'm about to start filming a show with Steve-O from Jackass for USA network. It's called Dr. Steve-O and it should be really funny. He's a great guy to work with. I have a great family back in Louisiana, and I miss them very much. I love living in LA and having fun but I'm very much looking forward to living a normal life and having a career in which I determine my own success. The most important thing to me in my life is my family and my friends.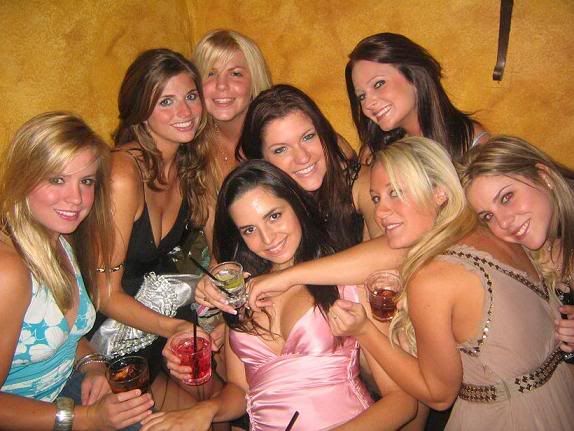 Who I'd like to meet:
People who say "daddy". People who eat meat, hunt, fish, camp, snowboard, laugh, play poker, play beer pong, laugh, who like the SAINTS, or at least have heard of them, people who play taboo, travel, laugh...Oh. And people who limit their top friends to only 4 "models"
Status:

Single

Here for:

Networking, Friends

Hometown:

Cut Off, LA

Orientation:

Straight

Body type:

5' 9" / Slim / Slender

Ethnicity:

White / Caucasian

Religion:

Protestant

Zodiac Sign:

Scorpio

Children:

Someday

Education:

College graduate

Occupation:

Acting like i'm acting
University Of Southern Mississippi

Hattiesburg, MS

Graduated:

N/A

Degree:

Bachelor's Degree

Major:

Broadcast Journalism

Minor:

English

Greek:

Chi Omega

1997 to 2002

South Lafourche High School

Galliano, LA

Graduated:

1997

Student status:

Alumni

Degree:

High School Diploma

1994 to 1997