No recent updates in this category.
Why not...
Beans hasn't earned any badges yet... have you?
General

I must find joy in the little things because big stuff doesn't happen that often. I love clouds, pretty bugs, especially green blades of grass, funny noises, paint, cartwheels, bubble wrap, pretty girls, pretty boys, kids playing in the mud. You know, the important shit in life.

http://www.csicop.org/intelligentdesignwatch/rocks.html

Music

I like music that makes me want to kick people in the face. Murdercore. I also enjoy classical. It has occoured to me recently that I might like underground hip hop. If its on the dark side and has a strong beat I probably like it.

Movies

Television

blah. colorful on G4. Its just a half hour of anime panty shots. Its currently the best thing on TV

Books

Heroes

roadkill
About me: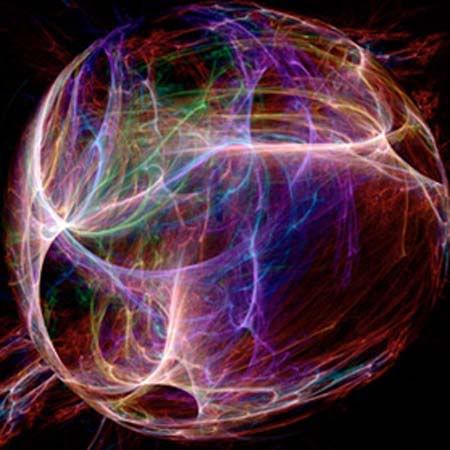 ..
I fucked your mother with
Thomas' Myspace Editor V3.6
!
Stupid Ass Survey
Name:
Super Stupendous Bitch
Birthday:
april 22
Birthplace:
Stratford NJ
Current Location:
Gloucester City NJ
Eye Color:
Blue, Grey, sometimes Greenish
Hair Color:
kind of plain right now, brownish
Height:
short
Right Handed or Left Handed:
right
Your Heritage:
Mick
The Shoes You Wore Today:
favorite stolen black sandals
Your Weakness:
inability to self motivate
Your Fears:
disembowelment and freight trains
Your Perfect Pizza:
pineapple and bacon
Goal You Would Like To Achieve This Year:
to kick ass and take names.
Your Most Overused Phrase On an instant messenger:
i hardly ever use the thing at all anymore
Thoughts First Waking Up:
ow ow ow my fucking back hurts
Your Best Physical Feature:
The eyes are pretty good.
Your Bedtime:
11ish worknights
Your Most Missed Memory:
I miss a few people
Pepsi or Coke:
soda is the one of the worst things you can drink. I think beer might actually be better for you
MacDonalds or Burger King:
neither if I can help it
Single or Group Dates:
i go to the bar with the boyfriend, does that count for either?
Lipton Ice Tea or Nestea:
fresh brewed herbal tea
Chocolate or Vanilla:
chocolate is definitely a vice
Cappuccino or Coffee:
yes please (even though i know thats not good for me either)
Do you Smoke:
Been clean since May 23! The day I found out about the little one.
Do you Swear:
way too much
Do you Sing:
loud, bad and often
Do you Shower Daily:
i slack on sunday
Have you Been in Love:
Thought I was before but now I know what the real thing is like ;)
Do you want to go to College:
I've been thinking about it.
Do you want to get Married:
Engaged and I love it.
Do you believe in yourself:
Why the hell not?
Do you get Motion Sickness:
I pretend to so I can barf on things.
Do you think you are Attractive:
Fuckin a right.
Are you a Health Freak:
i should exercise more
Do you get along with your Parents:
usually pretty well
Do you like Thunderstorms:
very very much
Do you play an Instrument:
skin flute
In the past month have you Drank Alcohol:
Been clean since I found out about the little one.
In the past month have you Smoked:
not guilty
In the past month have you been on Drugs:
Not in a long time.
In the past month have you gone on a Date:
mmm....i doubt anyone else would consider it a date
In the past month have you gone to a Mall:
went to ruby tuesdays in a mall
In the past month have you eaten a box of Oreos:
No but it sounds like an excellent idea.
In the past month have you eaten Sushi:
Its the only thing Im cranky about giving up for the little beast.
In the past month have you been on Stage:
yick, no
In the past month have you been Dumped:
no freakin way
In the past month have you gone Skinny Dipping:
nekkid, no
In the past month have you Stolen Anything:
the power supply to the mothership
Ever been Drunk:
very
Ever been called a Tease:
often
Ever been Beaten up:
often
Ever Shoplifted:
maybe a looooong time ago
How do you want to Die:
in a fight whilst im in the middle of tearing someones heart out through their ass
What do you want to be when you Grow Up:
content
What country would you most like to Visit:
Ireland
In a Boy/Girl...
Favorite Eye Color:
Blue, green or really rich mahogany brown
Favorite Hair Color:
no prefrence
Short or Long Hair:
whatever looks best on the person
Height:
bout 6 footish
Weight:
solid but not fat
Best Clothing Style:
i dislike metro so most guys with any defianable style fall into that category
Number of Drugs I have taken:
i don't want to talk about it
Number of CDs I own:
not many now
Number of Piercings:
I grew up some and now just the ears are left.
Number of Tattoos:
four
Number of things in my Past I Regret:
its just one big learning experience

TAKE THIS STUPID ASS SURVEY



Status:

Engaged

Hometown:

berlin

Body type:

5' 5" / Average

Ethnicity:

White / Caucasian

Religion:

Agnostic

Zodiac Sign:

Taurus

Children:

Expecting

Smoke / Drink:

No / No

Education:

High school

Occupation:

box thrower
Eastern High

Voorhees,New Jersey

Graduated:

2001

Student status:

Alumni

Degree:

High School Diploma

Clubs:

art honor society

1997 to 2001