=tt-vox works=

- Free EP "noise emission" - 
2011/12/10




The site is here. Free Download .
bruitsnetlabel vous présente l'univers de tt-vox (Japon),
où le noise est poésie...
"These songs were remixed again for bruitsnetlabel.
Please listen to the individual imagination while drawing.
Thank you".
Bonne écoute!

  noise emission by tt-vox -noise_emission-

1.ElectricBuiltCoast
2.JointMat#00B16B
3.JoyHammer#000833
4.NoiseEmission
5.TheRedMarble
6.smok2011~Battle of The Anode&Cathode~



- Free EP "Sea Tea" - 
2011/01/31


The site is here. Free Download .

a collection of tracks for imaginary EP

credits released 30 January 2011 Groping for confirmation of sound in 2010 and sound in 2011.
This album is such a work.



*and,my 1st video work!!

the old song ~sea tea session~
YouTube is here.

Sea Tea by tt-vox

-1st ALBUM "nano piano" -
2008/09//02

 

This album is the first work of the experiment music of tt-vox.
A certain a variety of life sounds and environmental sounds are changed into a rhythm and new musical instruments usually near oneself and music is produced in this album.

12 tunes are like the one story.
It is an interesting album with the change whenever listening.

nano piano by tt-vox


- Free EP "The forest doesn't sleep" -
2010/08/17


If you visit the 'Contact' page of the netlabel MiMi, you 'll face an address in Portugal. Well, I don't know about you, but if you asked me a couple of weeks ago about MiMi's home country, I would have guessed it has to be Japan, because of all those Japanese releases on the label. Browsing through the story behind it, I learned that I wasn't that wrong after all:"It all started when the Japanese Embassy in Portugal sponsored a traditional concert of Japanese music and dancing that took place in our country, in order to commemorate the 460 years of Japanese-Portuguese Friendship", it tells us, "The concert came to an end, but the thought of continuing this friendship trough 'new music' remained ; thus, MiMi was born."

MiMi has been releasing music from Portugal and Japan for some time now, and their back catalogue already contains the impressive number of nearly 150 EPs and albums. So it's hardly surprising that over the years it has become one of the most respected sources of electronic music from Ambient to IDM, and from Glitch and Clicks'n'Cuts to abstract and experimental forms of Electronica.

One of the new names on MiMi is Takuya Minakawa. The Tokyo-based artist already released some of his music on his own, spreading the word through his blog and social networks. His most signifying work so far has been a collaboration with the decorated video artist Laura Focarazzo, in which he contributed the soundtrack for her wonderful short filmLight Birds. If you haven't seen it yet, please do - it's beautiful!

Takuya released a brand new four-tracker under his moniker of tt-vox on MiMi lately, and it is his most mature work so far. Like his self-released albums, 'The Forest Doesn't Sleep' may not contain music for easy listening, but calls for your time and contemplation. tt-vox develops his very own version of Electronica here, full of strange atmospheres and tension. The opener 'Huntomime' makes you feel like you've just woken up inside a prickling anthill, while the following title track brings back Takuya's characterizing dark piano chords that he has already used to set the mood on his first album 'Nano Piano', accompanied by some spheric and almost cinematic choirs. So by now you should have realized you've just stranded in the middle of a dark forest, just like the EP's title foreshadowed, with lots of life going on all around you. 'Doubt Dust' goes on exploring this fascinating microcosm with some processed electric guitar sounds, bedded on a swirling subsoil of diligent FM-modulated chimes, before 'Mild Control' helps you to see the sunlight gazing through the thick branches again. You feel at home by now, ready to be a part of the most amazing and densely populated ecological system you can imagine. It happened. Kafka knew it all the time ;)

'The Forest Doesn't Sleep' is like looking onto scuttling life through a sonic microscope, and the longer you listen to it, the more details you'll find. Just invest some time, you won't regret it.

from Tomasraukamp - 19.08.2010

The forest doesn't sleep by tt-vox

..




- Free LP "silent poest" -
2010/11/15


New tt-vox release at MiMi Records >> Download it now!!!

Listen the beautiful music and see the nice booklet.

M I M I - ELECTRONIC MUSIC LABEL
www.clubotaku.org

BRIEF DESCRIPTION: For the second time and hopefully not the last, a new release on MiMi Records from Takuya Minakawa aka tt-vox. Experimental electronica, somewhat ambient in nature, using various methods for audio recording mixing. So there's a lots to feed your ears with.Fernando Ferreira

The title of a new album is "silent poet".

It becomes a more interesting album if
"The forest doesn't sleep" of the former work is added to the list and it listens.

Both are recommended to be downloaded.

silent poet by tt-vox
=tt-vox joint works=

These become projects in which tt-vox participated.

-some perfect curtains-
- more info -


The music that tt-vox offered is music the ninth "Curtain".
curtain by Takuya Minakawa


-Fallen Leaves "OCHIBA" Compilation-


Fallen Leaves "OCHIBA" Compilation is an experimental
worldwide calling for field recordings of fallen leaves.
-more info-
Music that tt-vox offered is the 13th "Tap B"
tap by Takuya Minakawa


EolisFreeProject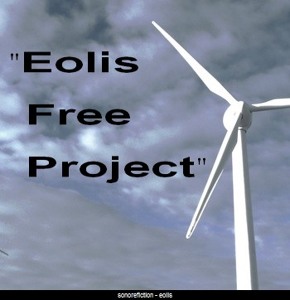 more info...
The title of the offer tune is "Strong windharp ".
Strong windharp (Eolis Free Project) by Takuya Minakawa


W​.​A​.​D​.​I Remix


One noise sound source It is a remix and a collected album.
The offered music becomes the seventh.
more info...




-Light birds-


Light birds from Laura Focarazzo on Vimeo.

Rea­li­za­ción: Lau­ra Fo­ca­raz­zo

Mú­si­ca: "Holiday market" by Takuya Minakawa
http://www.myspace.com/ttvox
http://www.audiovoltaics.cc/#6

Du­ra­ción: 3:28
Año 2010
Bue­nos Ai­res -​ Ar­gen­ti­na




-Dear-


Dear from Laura Focarazzo on Vimeo.

Rea­li­za­ción: Lau­ra Fo­ca­raz­zo

Mú­si­ca: "Burn Type-E" by Takuya Minakawa
myspace.com/​ttvox
Super 8 format.

Du­ra­ción: 2:23
Año 2010
Bue­nos Ai­res - Ar­gen­ti­na


Agradecimientos: Ernesto Baca, Juan Tancredi, Reina Escofet, Lucía Martínez, Marianella Letterio y Natalya Legarreta.

....

-Grey Goo-


Grey Goo from Laura Focarazzo on Vimeo.

Rea­li­za­ción: Lau­ra Fo­ca­raz­zo

Mú­si­ca: "Grey Goo" by Takuya Minakawa
myspace.com/​ttvox

Du­ra­ción: 03:28
Año 2011
Bue­nos Ai­res - Ar­gen­ti­na





Genre: Electro / Experimental / Melodramatic Popular Song

Location tokyo setagaya-ku, 東京都, ??

Profile Views: 36578

Last Login: 3/17/2013

Member Since 12/8/2006

Website http://www.msplinks.com/MDFodHRwOi8vdHQtdm94LmNvbQ==

Record Label tt-vox MiMiRecords bruitsnetlabel

Type of Label Unsigned

Bio

takuya minakawa 02/17/1974 tokyo Inside The tt-vox project started in 2006. The picture, poetry, and the sound are chiefly produced and it opens it to the public on the Internet. Please contact the person who demands the production request takuya.minakawa@gmail.com. The opinion of the work is waited for.

Members

takuya.minakawa

Influences

Sounds Like

Original
takuya minakawa
02/17/1974
tokyo Inside

The tt-vox project started in 2006.
The picture, poetry, and the sound are chiefly produced
and it opens it to the public on the Internet.

Please contact the person who demands the production request
tt-vox@tt-vox.com or takuya.minakawa@gmail.com.
The opinion of the work is waited for.



Member Since:
12月 08, 2006
Sounds Like:
Original