Play

Play Next

Add to queue
Play

Play Next

Add to queue

491 plays

Play

Play Next

Add to queue

492 plays

Play

Play Next

Add to queue

383 plays

Play

Play Next

Add to queue

51 plays

Play

Play Next

Add to queue

19 plays
Genre: Other

Location Keski-Suomi, Su

Profile Views: 11691

Last Login: 8/2/2012

Member Since 10/18/2009

Record Label Helmi Levyt

Type of Label Indie

Bio

...... ....TUULENKANTAJAT - New Album!! .. ..Koirankuria cd/download.. .. ..Koirankuria download.. .. ..Tuulenkantajat on suomalaisen nykykansanmusiikin veteraaniyhtyeitä. Se oli 1980-luvun alussa ensimmäisten joukossa innostumassa uudelleen ikivanhasta muinaissuomalaisesta eli kalevalaisesta musiikista ja sen mahdollisuuksista. Tuulenkantajat ryhtyivät soittamaan, sovittamaan ja musisoimaan uudelleen muinaissuomalaisen musiikin maailmaa. .. Tuulenkantajien toinen puoli on alun alkaen ollut erinomaisessa kyvyssä luoda omaa musiikkia. Kaikki yhtyeen jäsenet ovat luovia persoonallisuuksia, poikkeuksellisen kyvykkäitä säveltäjiä ja sovittajia. Omien sävelien maailmat ovat rajattomat: kansanmusiikkeihin fuusioituu vaikutteita kaikkialta kevyen ja raskaamman musiikin kentiltä. ..Kaikesta tästä koostuu se mitä Tuulenkantajat ovat olleet ja ovat: seikkailijoita maailman musiikkimerillä. .... The group Tuulenkantajat is a veteran of contemporary Finnish folk music. In the early 1980's they were among the first to develop interest in ancient Finnish music and its vast potential. Drawing from the Finnish-Karelian tradition, Tuulenkantajat discovered not only musical instruments such as five-string kanteles and bowed harps but also musical themes and a penchant for improvisation so typical of ancient Finnish music. ..Another aspect of Tuulenkantajat is their marvellous ability to create music of their own: the members of the group are talented composers and arrangers. The world of their own music has no limits, their ethnic background is heavily influenced by every style of pop music imaginable. ..All this adds up to a musical adventure with Tuulenkantajat. ..Lie back and enjoy it!.. ..(Hannu Saha / translation Markku Helin / Tuulenkantajat: He!, KICD33) .. .. .. .. .. .. .. .. .. .. ....

Members

Osmo Blomqvist ..Raimo Hiekkavirta ..Jarmo Hovi ..Matti Laukkanen ..Hannu Lehtoranta (1954-2012) ..Pekka Nättinen ..Hannu Tähtelä

Influences

Sounds Like
Bio: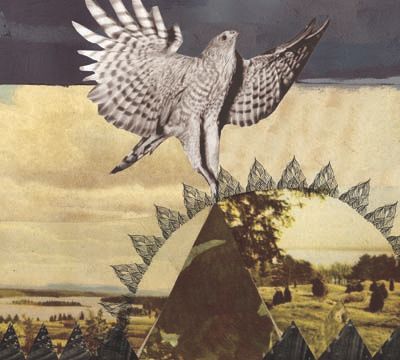 TUULENKANTAJAT - New Album!!
Koirankuria cd/download
Koirankuria download
Tuulenkantajat on suomalaisen nykykansanmusiikin veteraaniyhtyeitä. Se oli 1980-luvun alussa ensimmäisten joukossa innostumassa uudelleen ikivanhasta muinaissuomalaisesta eli kalevalaisesta musiikista ja sen mahdollisuuksista. Tuulenkantajat ryhtyivät soittamaan, sovittamaan ja musisoimaan uudelleen muinaissuomalaisen musiikin maailmaa.
Tuulenkantajien toinen puoli on alun alkaen ollut erinomaisessa kyvyssä luoda omaa musiikkia. Kaikki yhtyeen jäsenet ovat luovia persoonallisuuksia, poikkeuksellisen kyvykkäitä säveltäjiä ja sovittajia. Omien sävelien maailmat ovat rajattomat: kansanmusiikkeihin fuusioituu vaikutteita kaikkialta kevyen ja raskaamman musiikin kentiltä.
Kaikesta tästä koostuu se mitä Tuulenkantajat ovat olleet ja ovat: seikkailijoita maailman musiikkimerillä.
The group Tuulenkantajat is a veteran of contemporary Finnish folk music. In the early 1980's they were among the first to develop interest in ancient Finnish music and its vast potential. Drawing from the Finnish-Karelian tradition, Tuulenkantajat discovered not only musical instruments such as five-string kanteles and bowed harps but also musical themes and a penchant for improvisation so typical of ancient Finnish music.
Another aspect of Tuulenkantajat is their marvellous ability to create music of their own: the members of the group are talented composers and arrangers. The world of their own music has no limits, their ethnic background is heavily influenced by every style of pop music imaginable.
All this adds up to a musical adventure with Tuulenkantajat.
Lie back and enjoy it!
(Hannu Saha / translation Markku Helin / Tuulenkantajat: He!, KICD33)
..
Member Since:
October 18, 2009
Members:
Osmo Blomqvist
Raimo Hiekkavirta
Jarmo Hovi
Matti Laukkanen
Hannu Lehtoranta (1954-2012)
Pekka Nättinen
Hannu Tähtelä
Record Label:
Helmi Levyt